Sponsored by Chan Brothers Travel & Korea Tourism Organisation
The sky was gloomy and raining when i woke up from a good night sleep from bed. Praying hard that the rain would stop so that we can head proceed on with our island hopping while we went for breakfast.
Luckily the rain stopped but we are actually an hour behind time, BUT im sure we will be able to finish our island hopping tour today!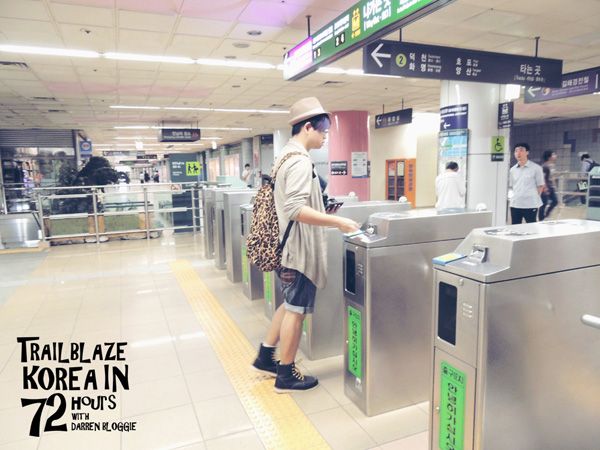 Taking the train to Sa Sang station where Busan Seobu Bus Terminal is located at.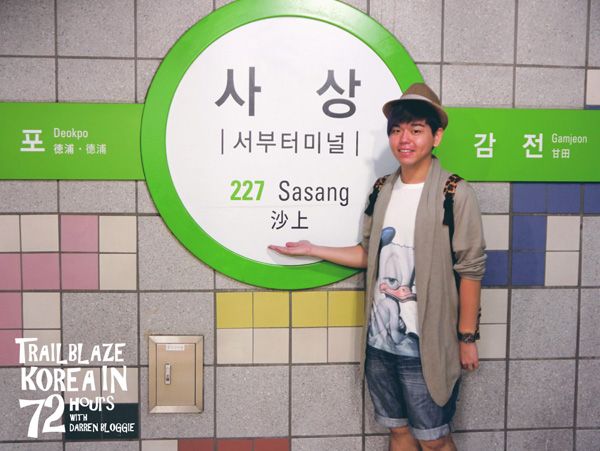 exit 3 to Busan Seobu bus terminal.
Turn right, pass by APPLE shop on the right to main street.
Turn left, walk towards McDonald and bus terminal is right in front.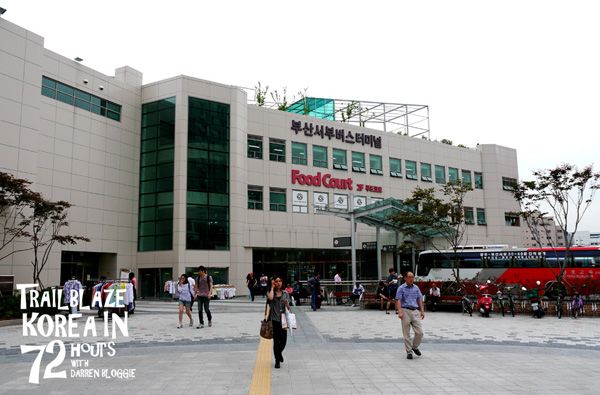 Purchase a ticket from the counter for the bus ride to Jangseungpo / Changsungpo which cost ard 7,200 won (SGD8.00) and the journey takes you ard 1 hour and 15mins to reach.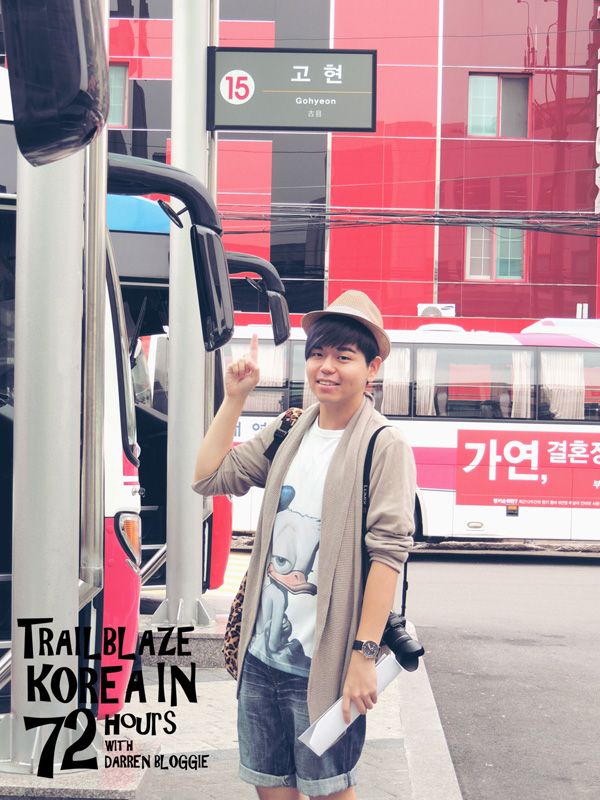 Bus ride was pretty comfortable. It's like those coaches you take to malaysia, just that there isn't any entertainment services onboard… but viewing the scenery is pretty awesome 😉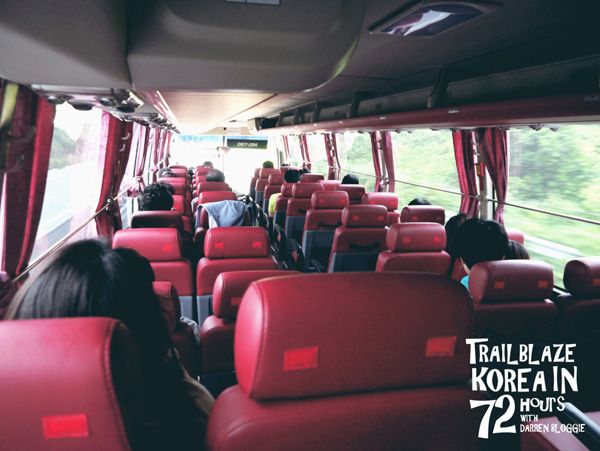 Geoje island is the first destination which we will be heading too.
Arrived!
Took a cab from the bus terminal to Jangseungpo Ferry Terminal (Fare: ard 2400 won / SGD2.70)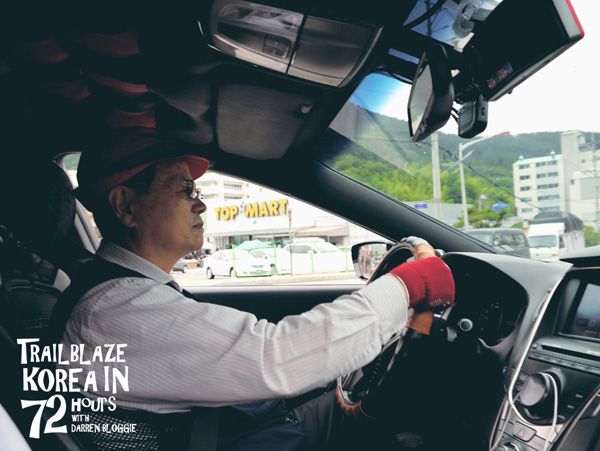 Nice interior of the cab…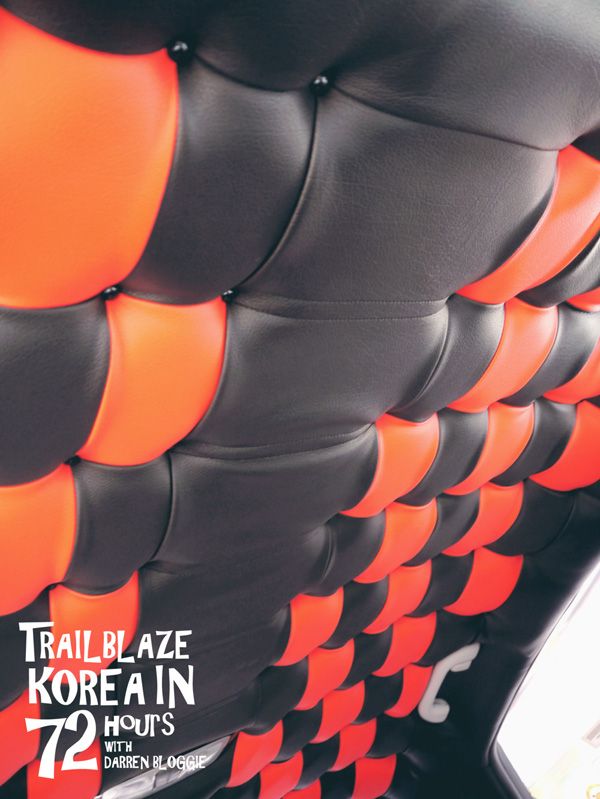 Here we are at the ferry terminal!
Purchase the cruise ticket which cost 59,000 won (SGD 65.00) which will bring you on a 3 hour cruise ride to visit Haegeumgang and a 1.5 hour stopover at Oedo Island (inclusive of admission fee).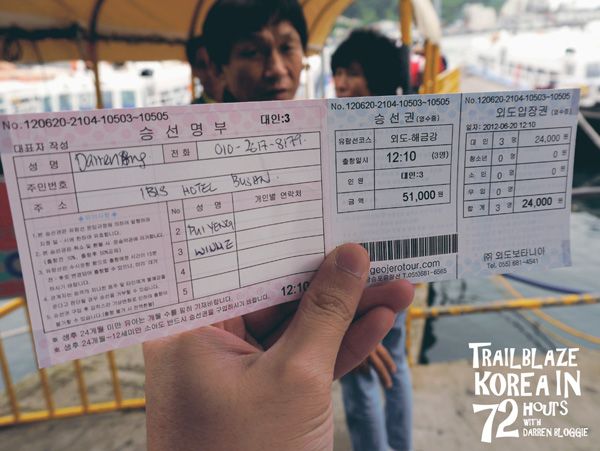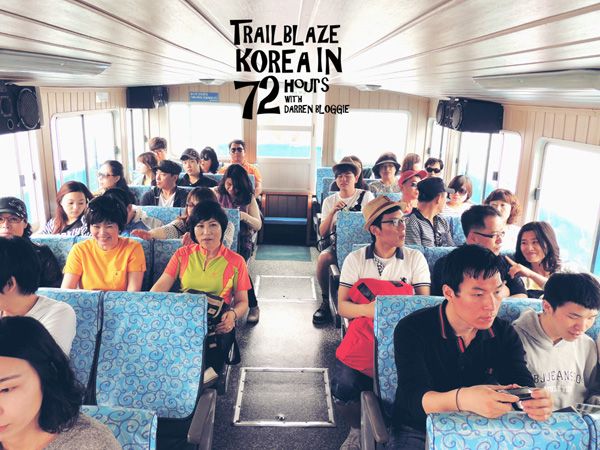 A tag was issued to every single one of us onboard so they can identity us as a tour group.
They sell these dried cuttlefish onboard and it seems pretty well liked by the locals as everyone of them will buy one and open up to eat it onboard. So… we gotta try it out as well! 😀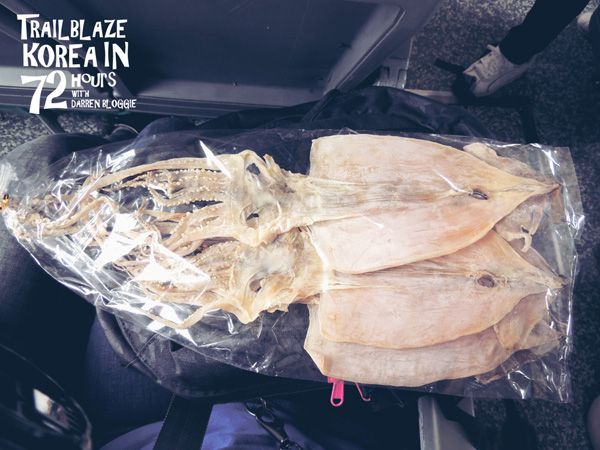 it's HUGE~~~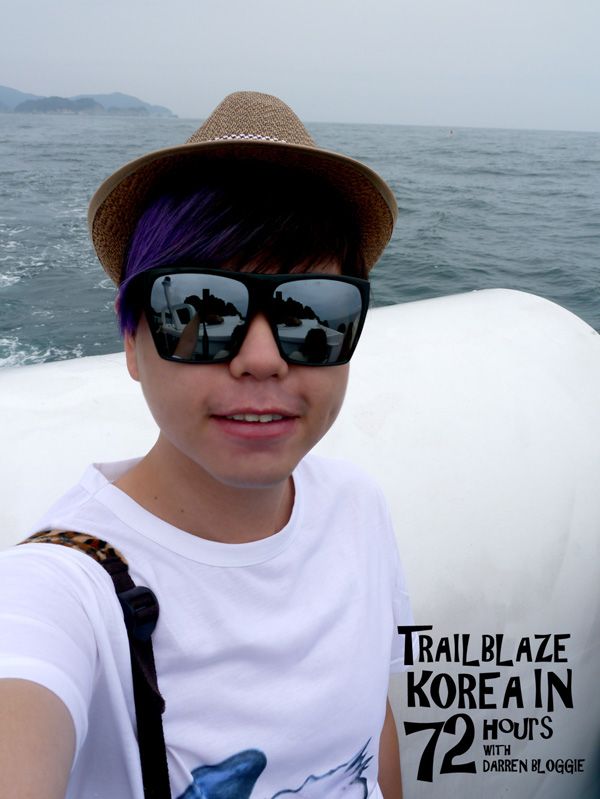 soon.. we arrived at the Haegeumgang Cliff whereby we head out of the cruise to view the beauty of nature!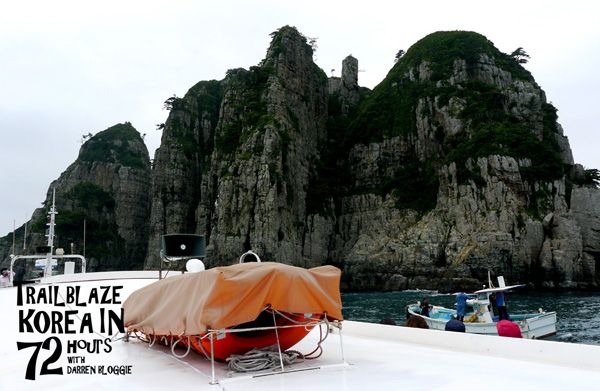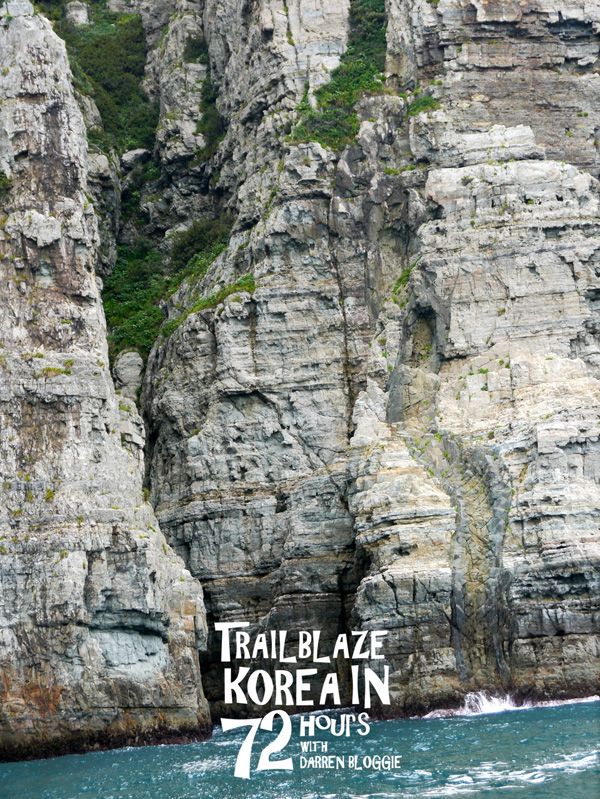 It is famous for its natural formed rock sculptures and mountain-like rock islands in the ocean. Haegeumgang is also dubbed as a "Geumgangsan mountain in the ocean," which is the most beautiful mountain in North Korea, thanks to its fantastic scenery.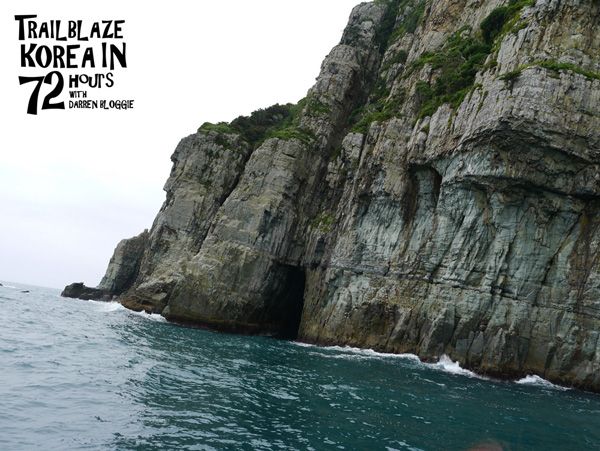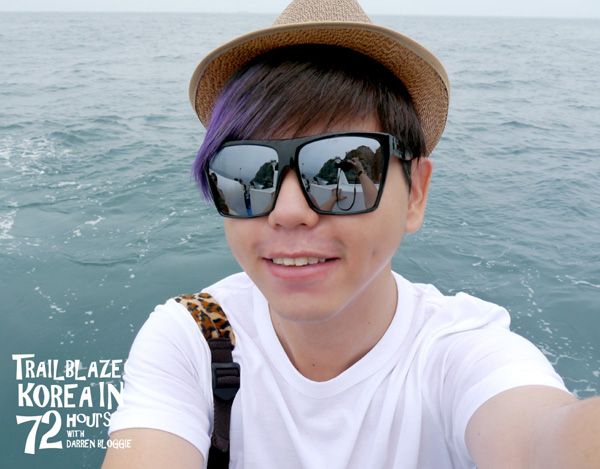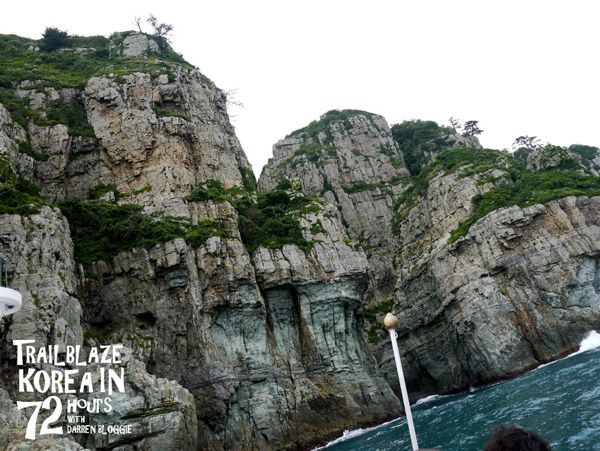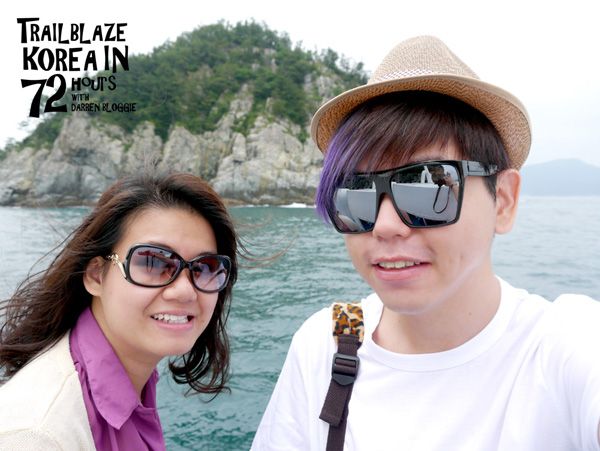 After visiting the Haegeumgang, the cruise move on and dropped us as Oedo Island for a 1.5 hour stopover for us to explore around!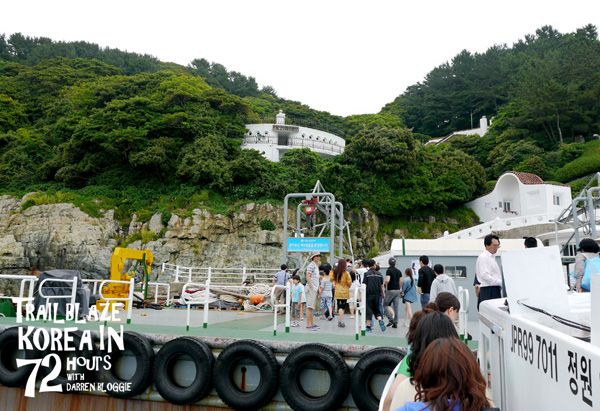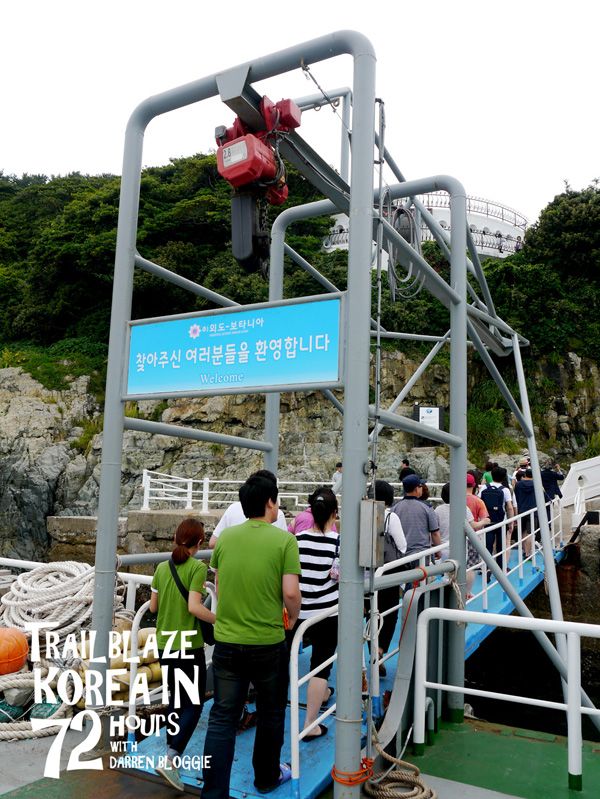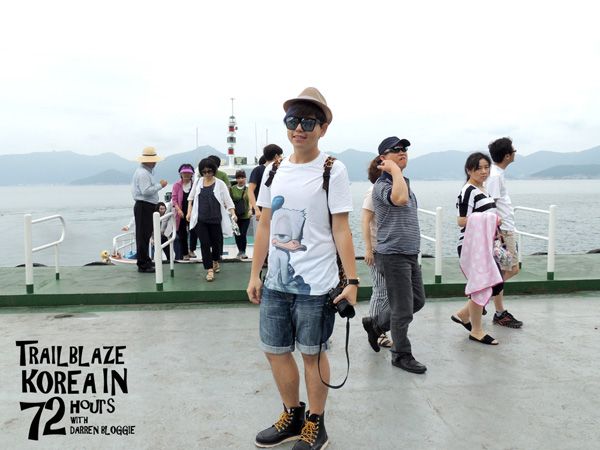 filming begins upon reaching the island…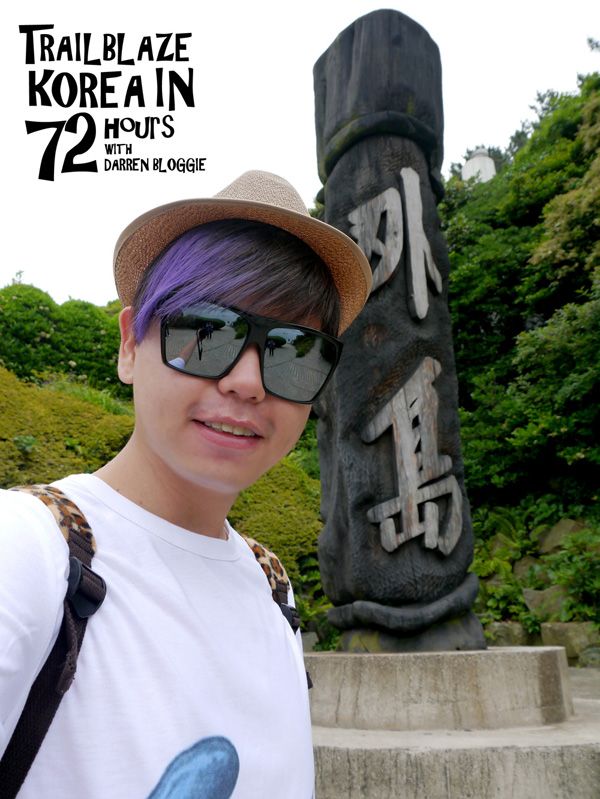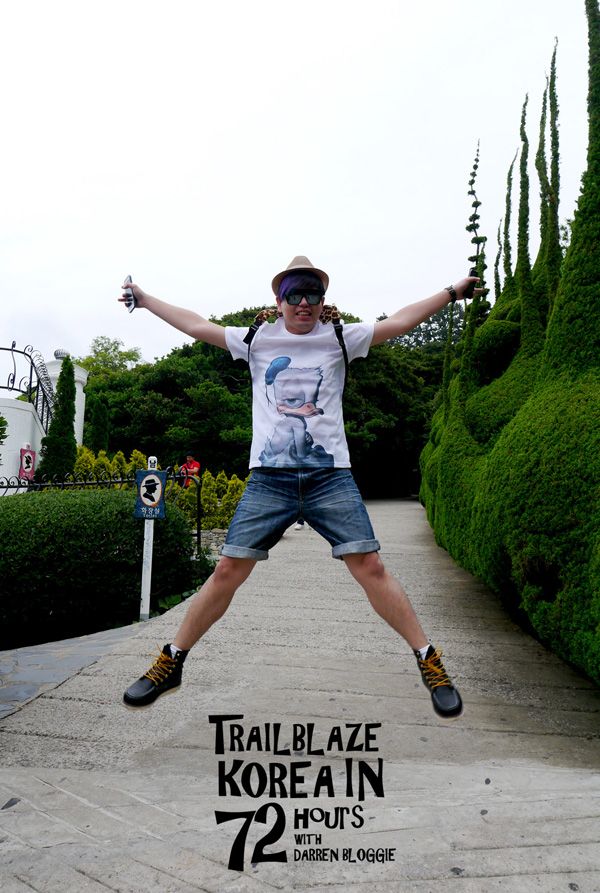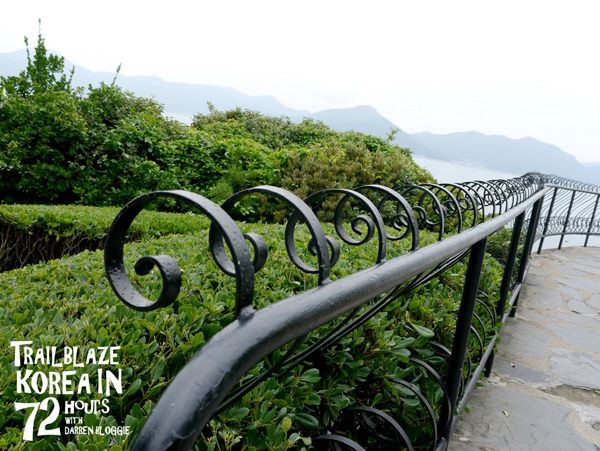 they have really interesting plants and trees in different shapes all over the island. its like a magaical island~ and while strolling along the park, you get to hear happy music playing everywhere~!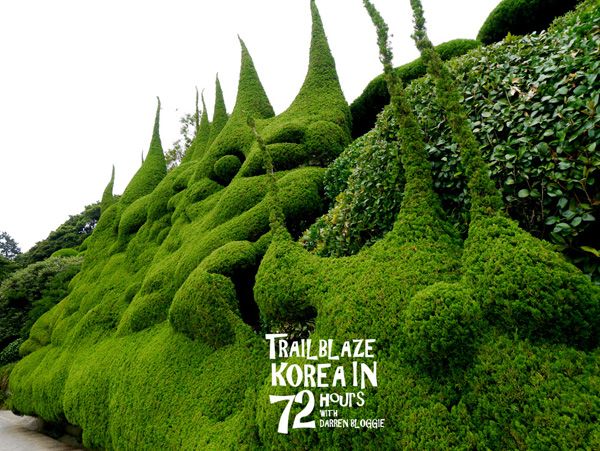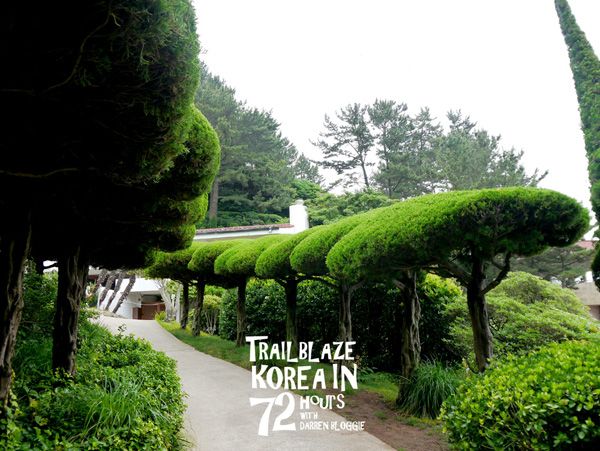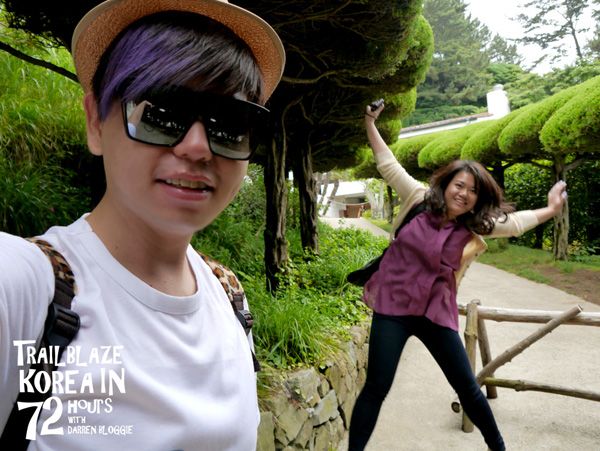 Oedo Island became popular when the last scene of a popular Korean drama, Winter Sonata, was filmed there. The island's beautiful botanical garden and European style houses make you feel like you are in the best resort in the world.
Feeling thirsty? not to worry as there's vending machines ard the island for you to purchase drinks 😉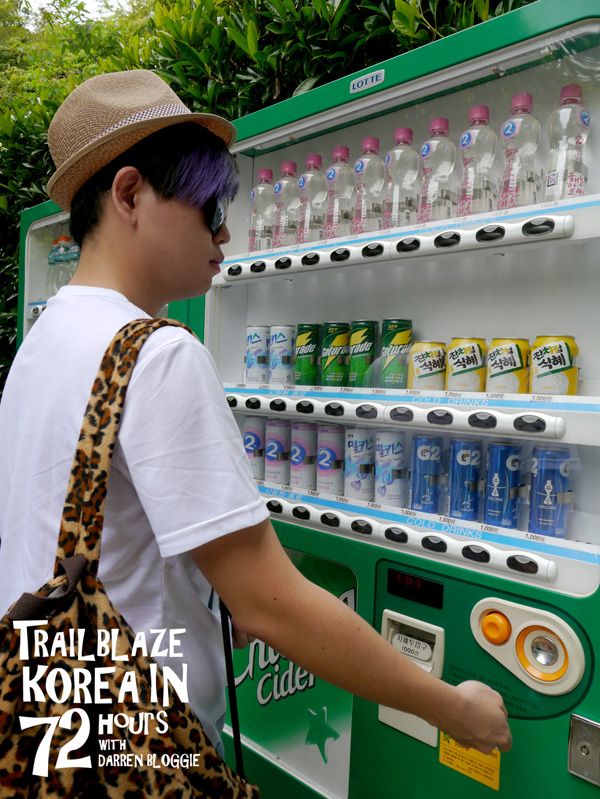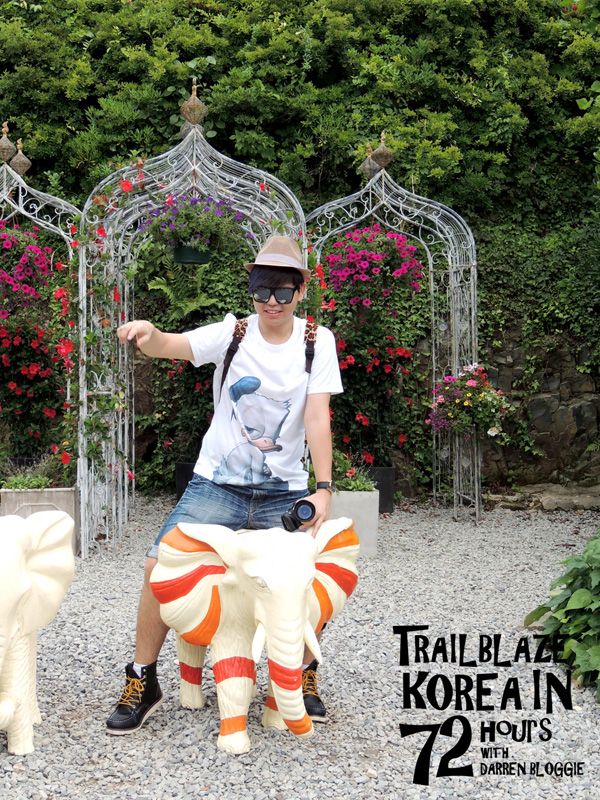 If you are a korean drama lover and watched winter sonata before, you will find this place pretty familiar as it's one of the scene in the drama.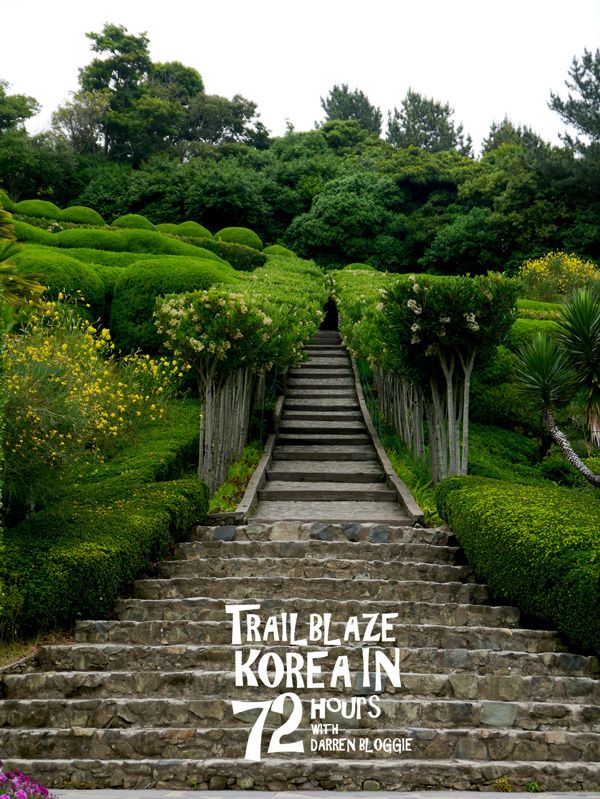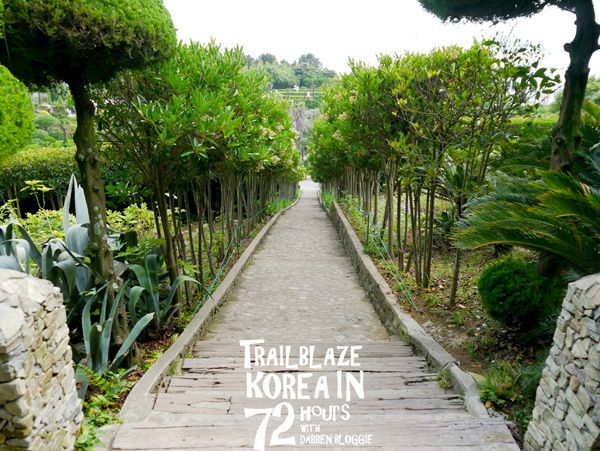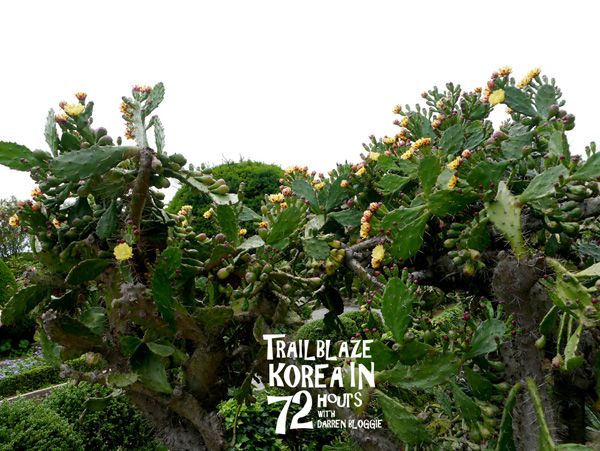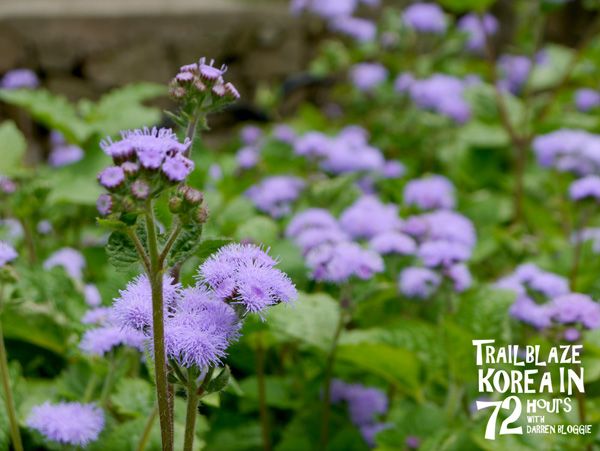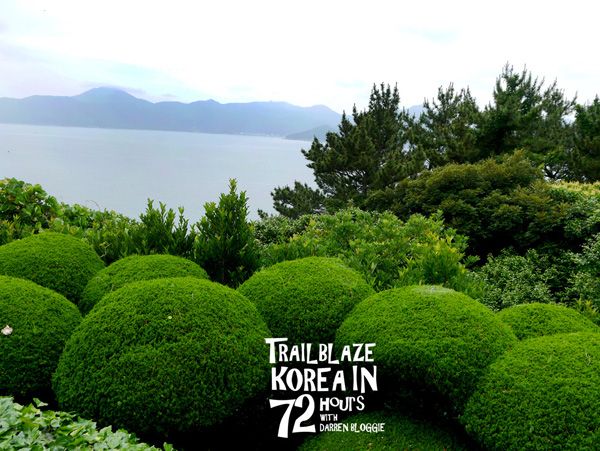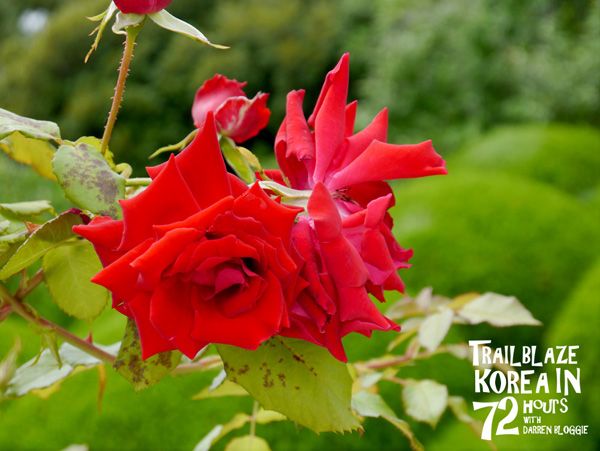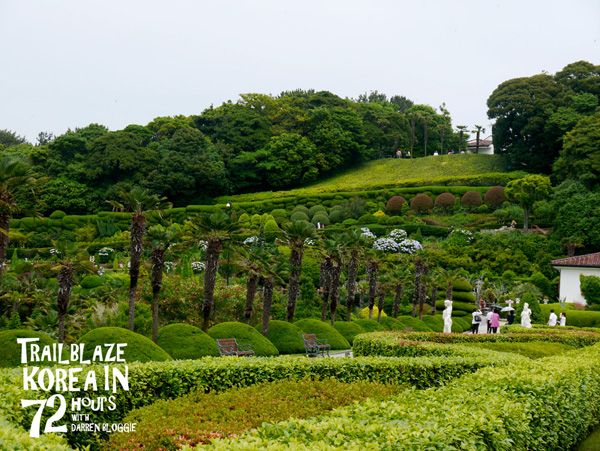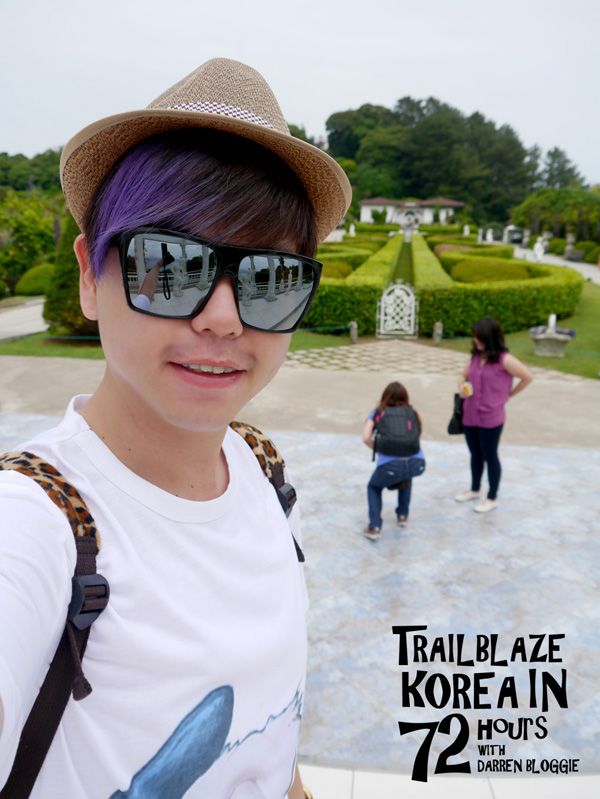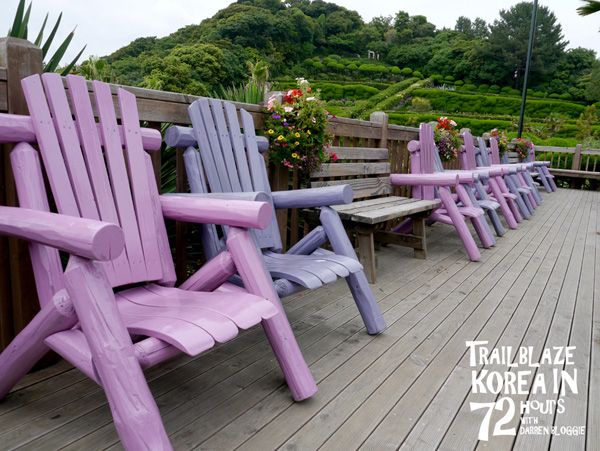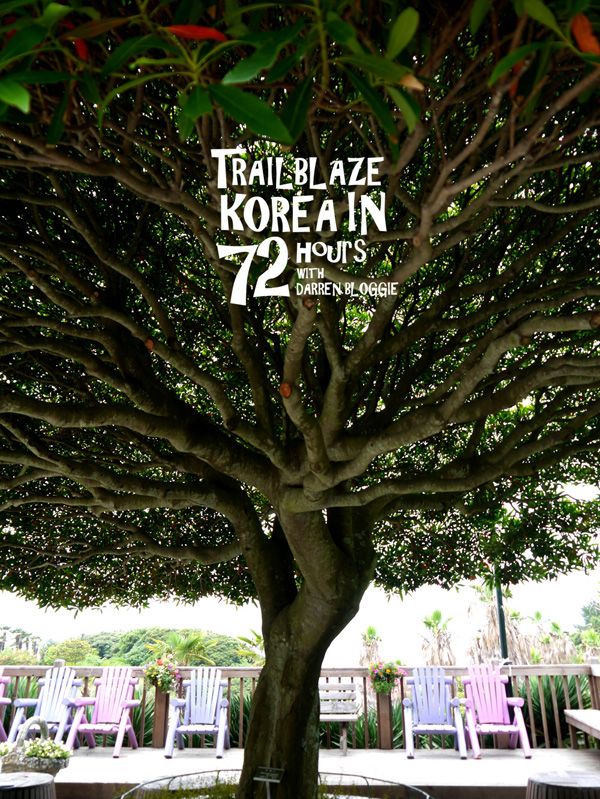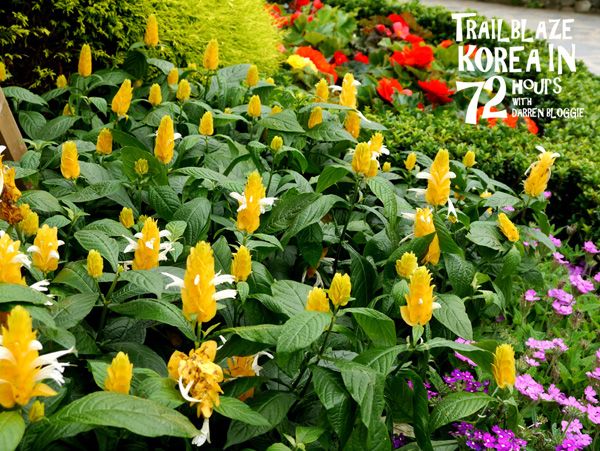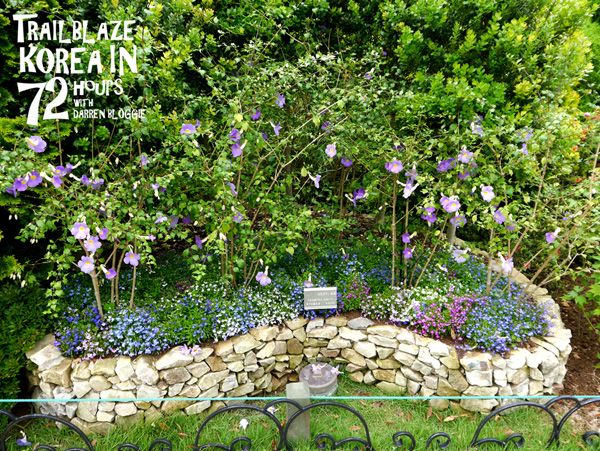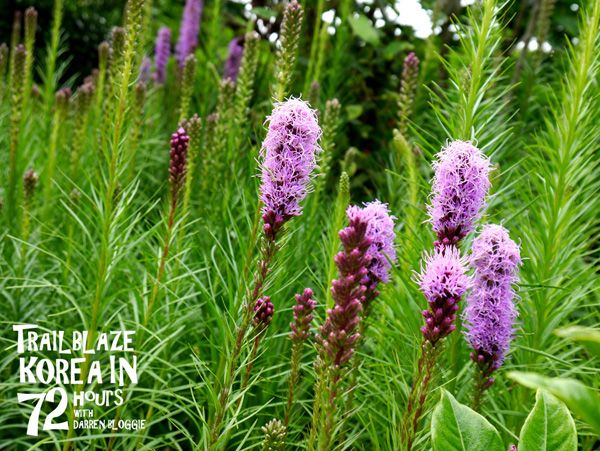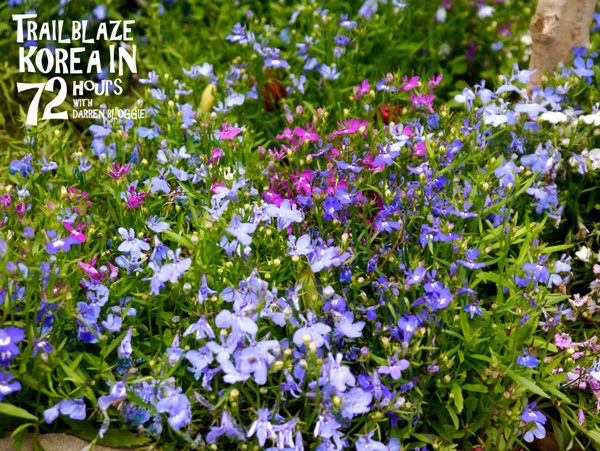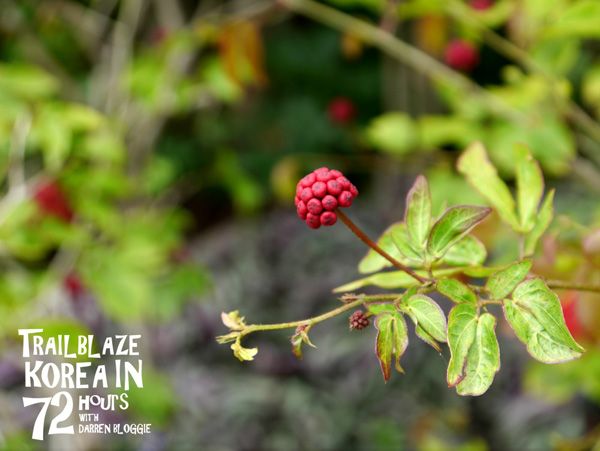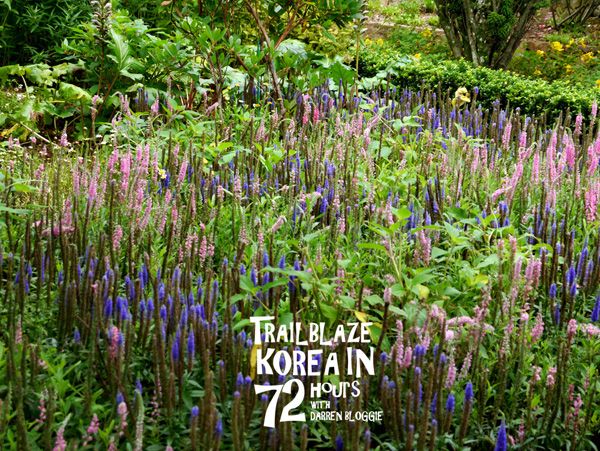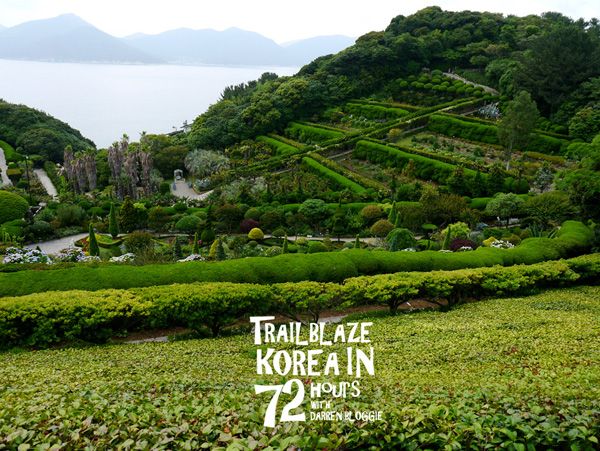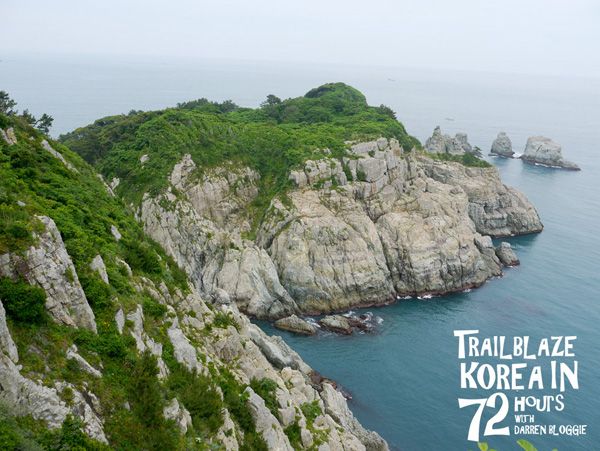 DO remember to visit the Panoroma Cafe whereby you can enjoy the wonderful scenery while sipping down a cup of ice cold orange juice or a c  up of hot coffee. 😉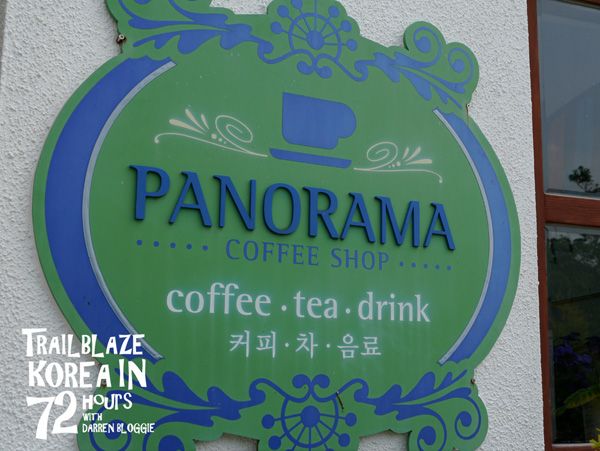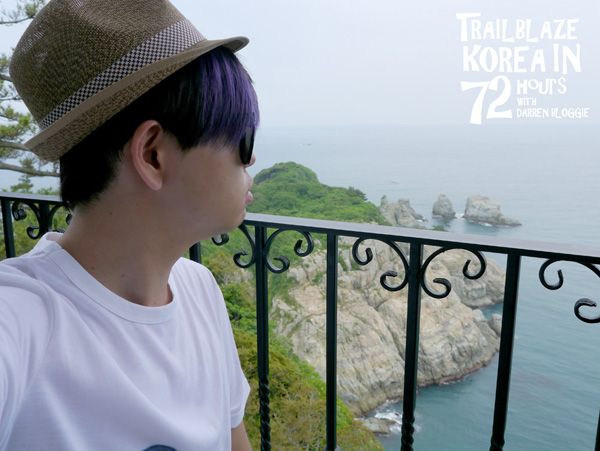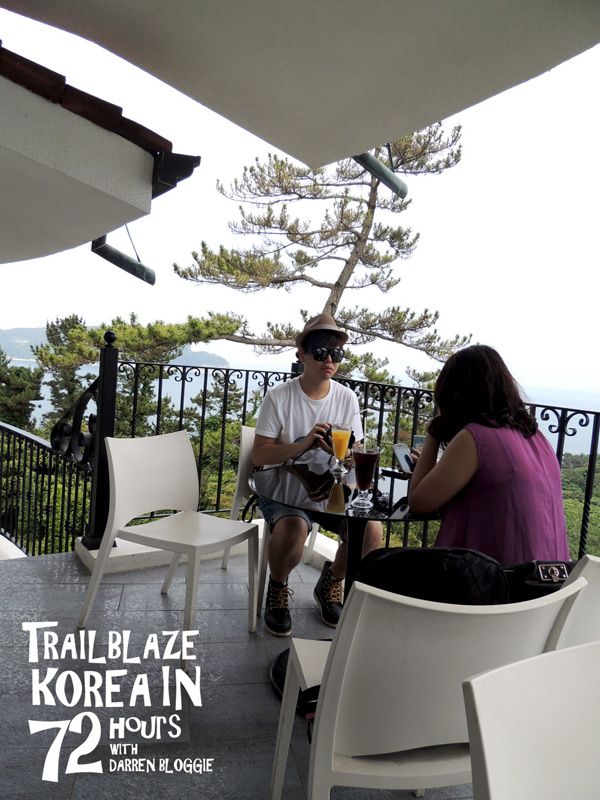 Video time! 😀 Trailblaze Korea in 72 Hours with Darren Bloggie Episode 03!
* * * * * * * * * * * * * * * * * * * * * * * * VOTING TIME * * * * * * * * * * * * * * * * * * * * * * * *
Do you enjoy reading and watching my Trailblaze Korea in 72 Hours with Darren Bloggie ? If you do, would appreciate it if you can cast a vote for me!
https://www.facebook.com/ChanBrothersTravelSG/app_20678178440
*Voting ends 25th August 2012!
Voters will get to win a special gift that i've brough back from Korea too! 😀
Gamsahamnida 감사합니다!
——————————————————————————————-
Do check out these entries as well! 😀