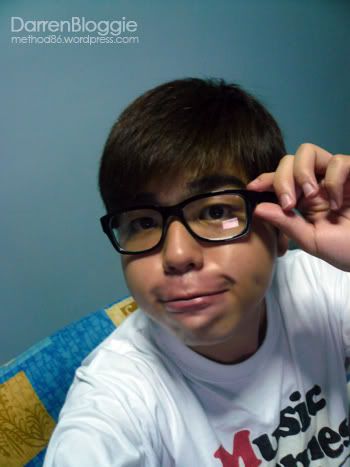 ok, my friends are complaining on me not updating my blog as frequent as i would in the past, so, i supposed it's time for me to update my blog now… haha =D
ok, firstly, i got my self a spec, haha, and i kinda like it. been looking for one since a few months ago. So, what you guyz think of it? hahaha…
nothing much recently, except busy busy and busy with work. getting more and more stuff to work on in omy, other than just purely designing banners as a daily work routine. now, i'll need to do stuff like uploading of news, preparing for filler ads, layout page for omy article to be published on zao bao every sunday and not forgetting designing of banners and now even a website. it's kinda stressful, especially for one who is not really that great in web, technically. therefore, extra time and effort is needed to get it right.
really appreciate alot to the rest of the designer in helping me =) thank you!
ok, enough of work…
went for coupon writting on sat with the usual ambience peeps. this time round we finished writting the coupon rather fast. it should be the venue we went to. in the past, we went to the mac donald at marina sq, but this time round, we went over to carls junior ar marina square which is air conditioned as we took the seat in the mall whereas we have to take the seats outside mac donald in the past, which is damm hot and stuffy…
after coupon writting, was supposed to meet up with diana and zw but in the end it was cancelled. so, went over to far east with the ambience peeps and dinner at taka's ajisen ramen. ordered the dried noodles, which didn't really "wow" me… rather normal. still love my pork curry noodle to the max!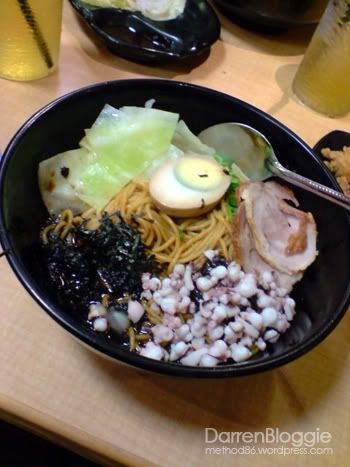 today, meet up with diana, zw and yy and we went far east as yy intend to get himself a new hp and me to help my mum to sell away her old hp.
But, guess what…
yy didn't get any phone, i didn't managed to sell away the phone( as there's no value for it le) and zw got himself a new hp… -_-" like wth…. hahaha…
nvm, but i kinda like the phone he got himself previously. Samsung SGH-G810
damm good camera!!! with a large screen display! i LIKE! thinking of selling away my LG viewty and get that phone hahaha… shall consider..
walked ard in far east, then to wisma and went back to amk for dinner…
after dinner, we headed back home… it's been so long since we went out like this and i'm enjoying it! Now, i'm craving for ktv session, night supper session, chalet session and a overseas trip !!!
lastly, a few more pic of me in spec.. LOL!!!
and the mystery gift that omy is giving out LOL~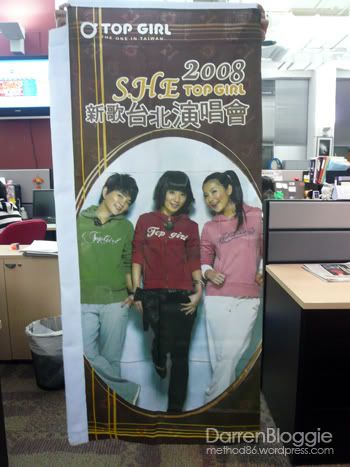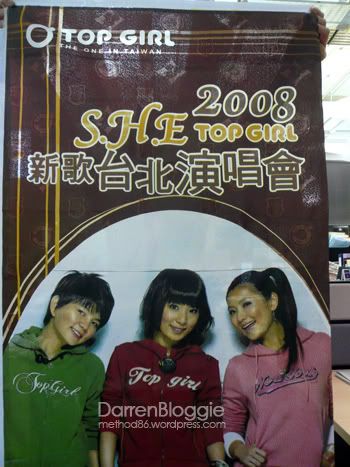 hw i wished to get it !!!!