Indulge in food close to your heart. A home away from home, the kitchen table aims to pay homage to the home kitchen by embracing the value of "Food from the Heart". Bringing the atmosphere of dining in your own kitchen, indulge in food with a multitude of world influences as the chefs transform simple global classics into witty, delightful renditions for your comfort.
Enjoy a touch of Saigon street from Monday to Thursday, 21 September to 1 October at the price of $65++ and feast on authentic Vietnamese cuisine where the perfect harmonies of flavour and aroma from herbs layered perfectly to your senses.
Kick-start the hearty feast with the iconic Vietnamese refreshing appetizer, tightly wrapped translucent Fresh Spring Rolls with Shrimps & Steamed Pork. Otherwise, indulge on a steaming bowl of the visually stunning Famous "Pho" with Beef and Chicken, with a balance of sweet, salty, spicy, and citrus flavours.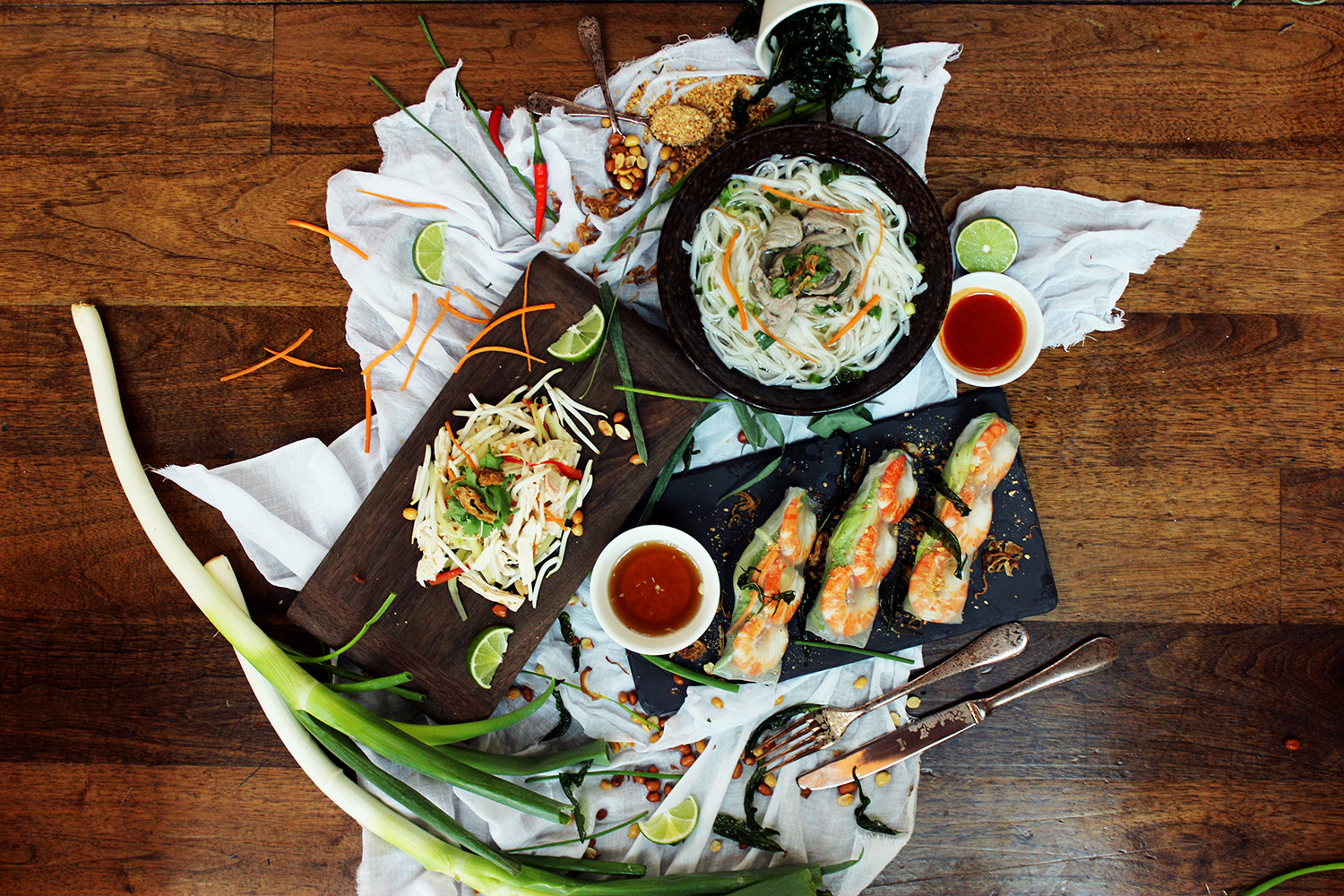 Complete your meal with seven main course selections such as the Galangal Braised Fish Filet in Light Caramelized Fish Sauce, Wok Fried Shrimp in Tamarind Sauce, Lime Leaves Crusted Chicken Thigh, among others. End off the day with Vietnamese traditional sweet soup, or the sweet-savory green bean cake that will leave you asking for more.
"Pho-Real"
the kitchen table
W Singapore – Sentosa Cove
21 Ocean Way, Singapore 098374
21 to 24 September 2015 &
28 August to 1 October 2015
Monday to Thursday
6:00pm to 10:30pm
Price : S$65++ per person
Reservations:
+65 6808 7268
thekitchentable.singapore@whotels.com
For more information, visit www.wsingaporesentosacove.com/TKTSpecials
Instagram @Wsingapore and hashtag at #thekitchentablesg #wsingapore
Entry to Sentosa is complimentary to cars and taxi after 5pm on weekdays, excluding public holidays, till 31 December 2015.