An essential of the Beach Backyard is the live barbeque station, where Sand Bar's famous juicy beef and chicken burgers will be served up alongside sausages, lobster rolls, pizza and chicken wings. With food prices ranging from $5 to $15, guests can also take advantage of great beverage deals such as Beer Buckets (Desperados or Heineken) at $36, house wines at $10 per glass and Bacardi cocktails from $8 per glass.
Providing hours of hits, medleys and mixes to get everyone grooving through the day are some of Singapore's best-known DJ's, including Sand Bar's resident Jason Teo; Kenneth Francis from Refuge and Terra; and DJ Anand from Ce La Vi and Terra. Also adding eclectic sounds to the music mix are a live percussionist and saxophonist.
The Sunday afternoon of fun and frolic will see a range of activities and games for the whole family, including twister, oversized beach balls and giant jenga. While the adults can try their hand with beerpong, kids are also ensured a fun time with their own cardboard playground, selection of beach toys and chalkboards to get their creative chops going.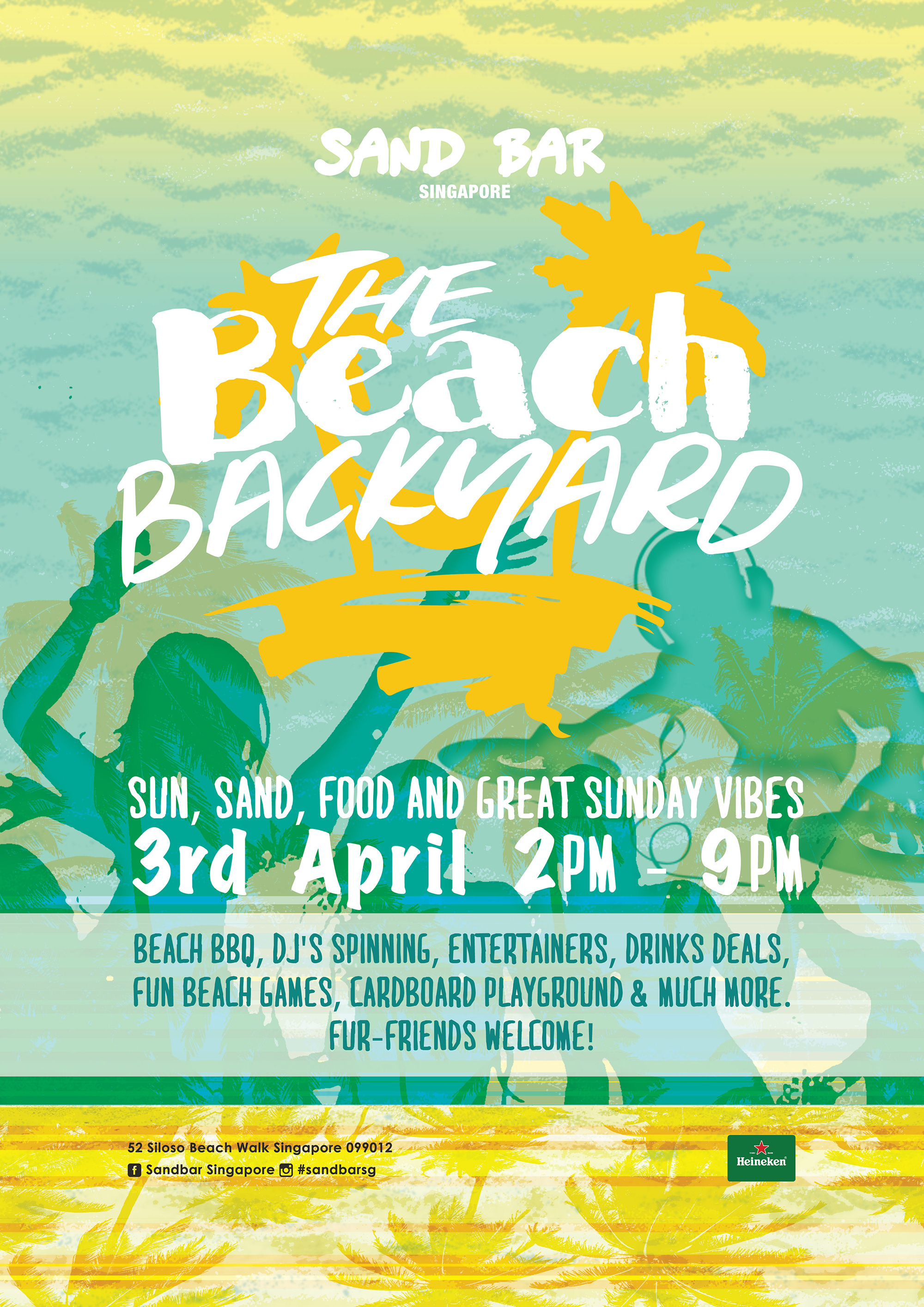 The Beach Backyard @ Sand Bar on Siloso Beach is a must for an outing with family, friends and fur-friends – rain or shine.
Mark your calendars for the first of many great Sunday beach vibes:
Venue : Sand Bar | 52 Siloso Beach Walk S(099012)
Date : 3 April 2016.
Time : 2pm to 9pm
Check out Sand Bar's activities on Facebook: www.facebook.com/SandbarSingapore.