Touted as the intelligent watch for fitness enthusiasts, the Apple Watch Series 3 is the smartest Apple Watch yet, and is designed with a bevy of bells and whistles such as waterproofing, heartrate monitor and mobile connectivity. Now, with the Nomad Apple Watch strap range, bask in the freedom the Apple Watch Series 3 accords – securely, sleekly and safely.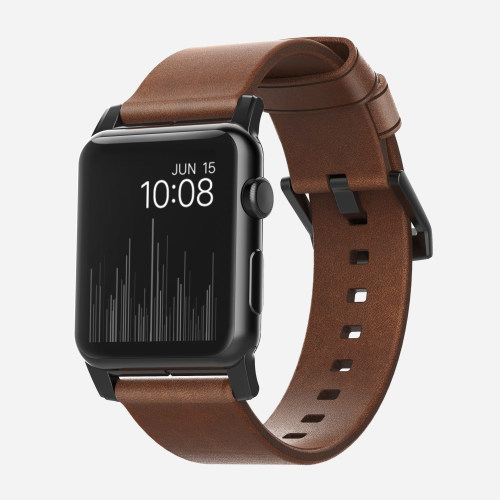 Made of Horween Leather, Nomad's Modern straps offer an unparalleled blend of quality, consistency, responsiveness and innovation. Over time, the leather strap will develop a patina, making your strap unlike any other. Designed for maximum comfort, the Modern Strap is lined with a soft leather backing and held together by durable linen thread. This pre-stretched and beeswaxed thread prevents the leather from stretching and morphing through months of wear. The buckle and lugs of this strap is created with leading marine-grade 316 stainless steel, and is highly tolerant. This strap is a symbol of modernity that never compromises on quality.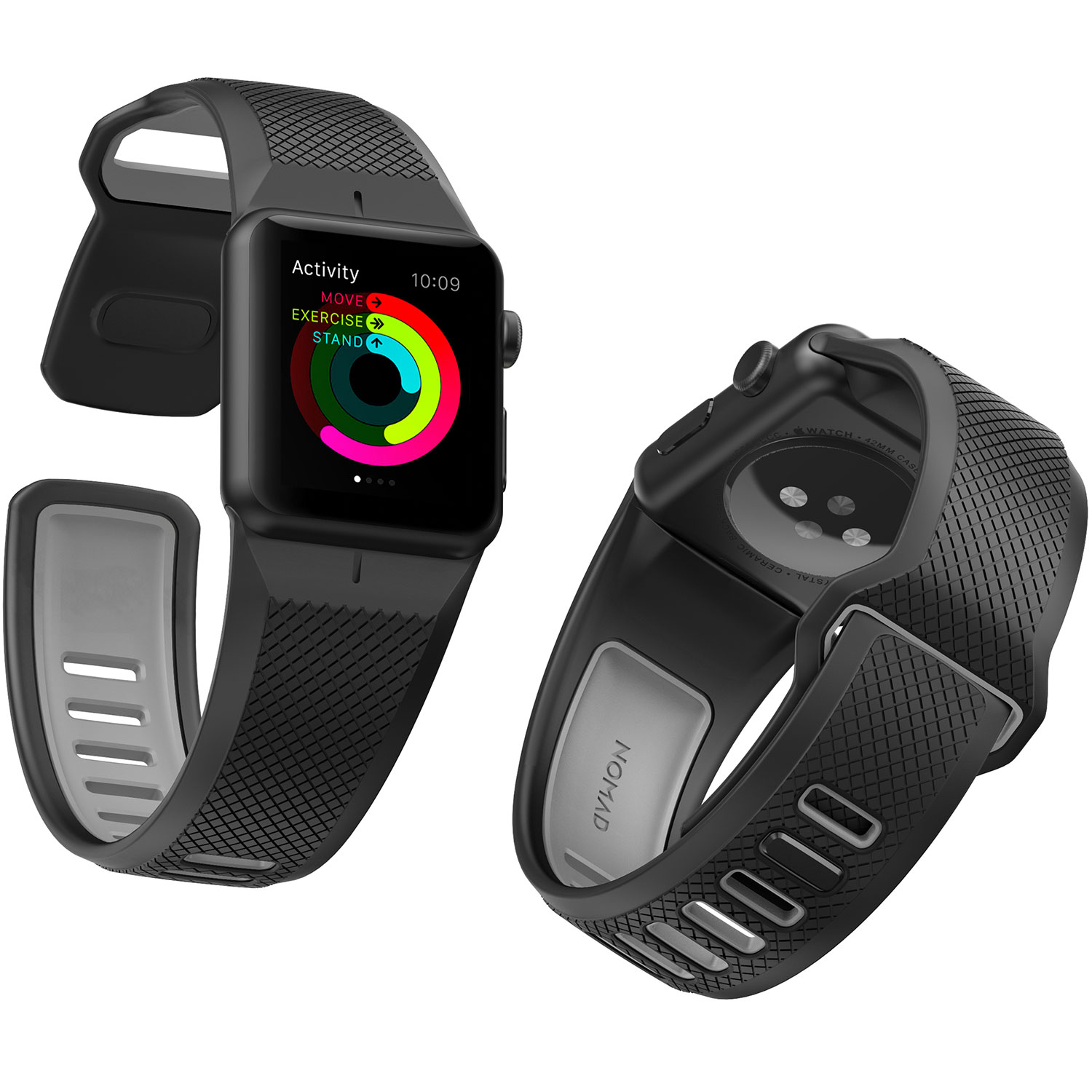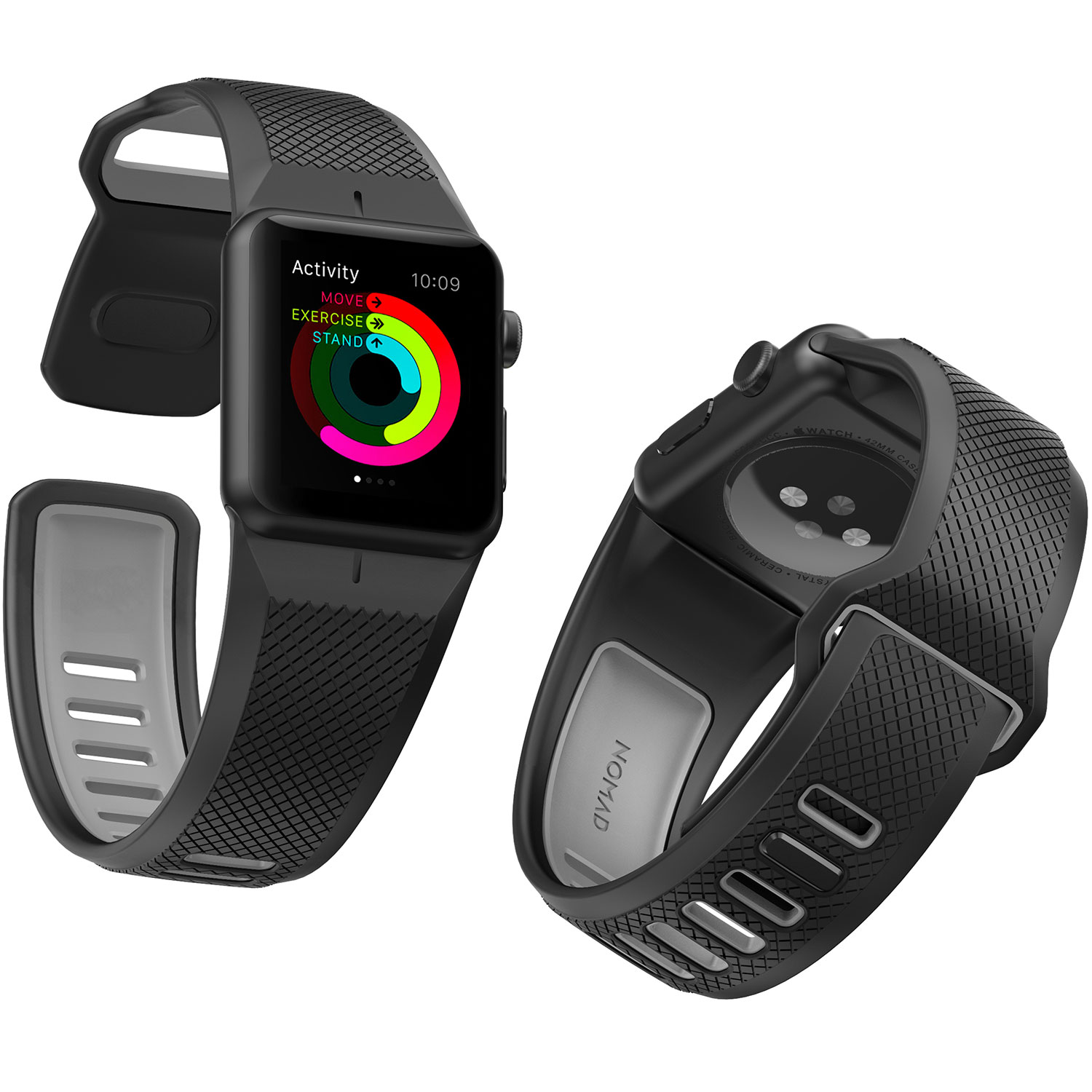 Moulded entirely from the durable LSR silicone, a naturally biocompatible, antimicrobial and hypoallergenic material, the Nomad Sport Strap emboldens one for new adventures. Unlike petroleum-based rubbers which are laden with chemicals, silicone has a low toxicity and hypoallergenic trait which makes it an ideal material for a product that is constantly in contact with the skin. The buckle is uniquely-designed to withstand the rigors of all types of outdoor exertions, from running and swimming to even mountain biking. For the detail-conscious, the carefully crafted neuraled pattern on the strap pairs with any outfit, creating a sleek and sporty look from the office to the gym.
With the vulcanised silicone strap itself built to hold up to sweat, sun and even the seas through its polymeric resistance, Nomad's Rugged Strap gifts anyone a ruggedly handsome look that doesn't compromise on looks with its knurled patterning. The silicone material makes the strap strong, naturally hypoallergenic and sweat-proof – perfect for the contemporary urbanite. The lugs and buckle are liquid injection moulded stainless steel, and provides for a perfect finish to any outfit.
Nomad Apple Watch straps are available for purchase from Anté stores at Tangs Plaza, Takashimaya, Suntec City Mall and VivoCity.