Celebrate Spring in full bloom at Keyaki with its nine-course Spring Kaiseki menu showcasing exquisite cuisine crafted from premium seasonal produce from Japan. Available for lunch and dinner from 1 April to 31 May 2017, priced at SGD180.
Keyaki is proud to present 'Shun' (旬), a celebration of seasonal food at its peak and the culinary tradition of consuming food in its proper season, when it is at the peak of its flavour.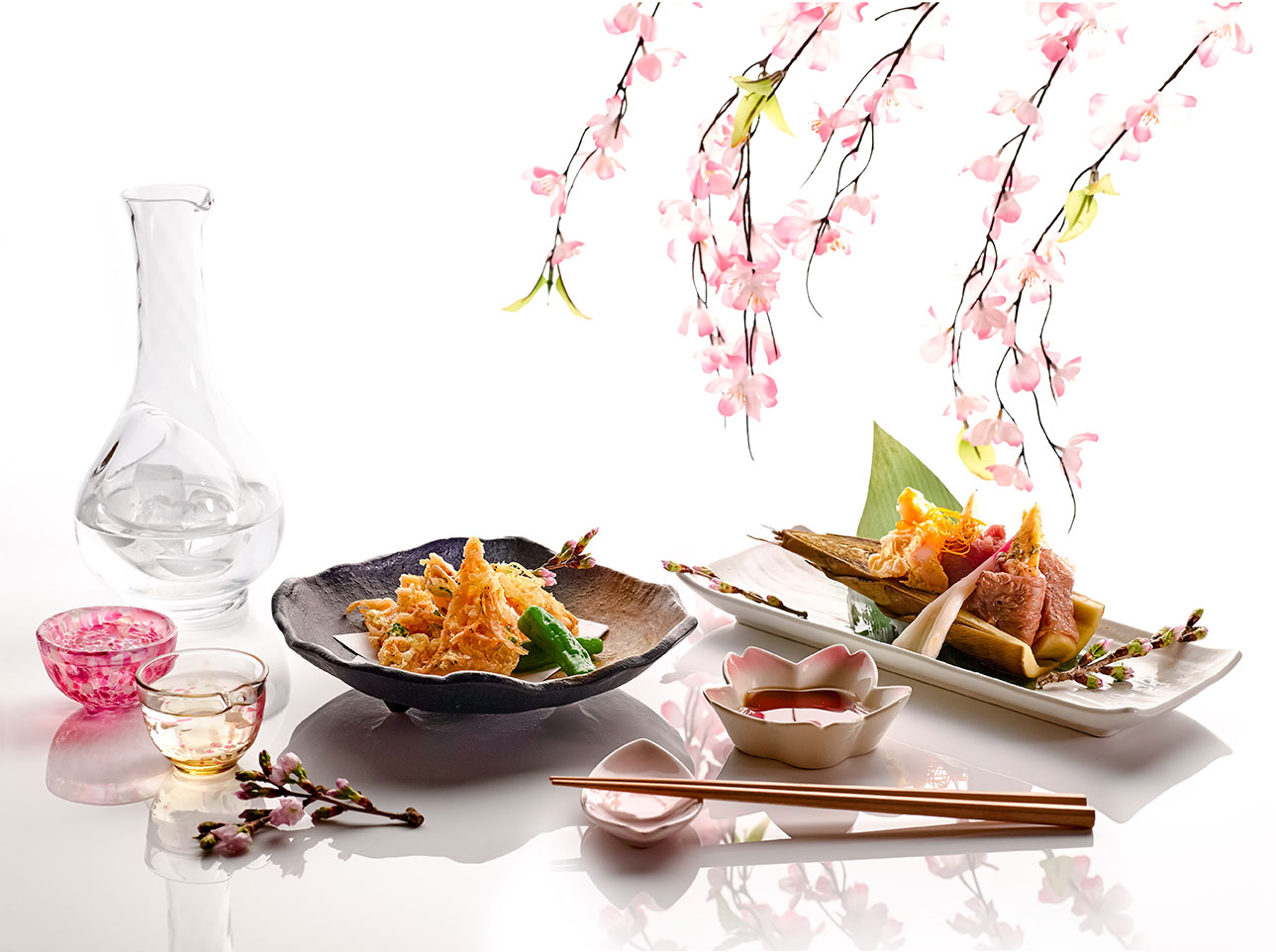 As Japan's four seasons are characterised by their own unique flavours, our Chefs have specially sourced for premium seasonal ingredients this Spring such as Takenoko (Bamboo Shoot) that flourishes best in the cooler months, Tenmame (Broad Beans) with its bitter-sweet flavour, Sazae (Turban Shell), a prized delicacy in Japan for its chewy texture, and some of the freshest seafood such as Sayori (Halfbeak), Katsuo (Bonito) and Kinmedai (Splendid Alfonsino), best served Sashimi-style for its supple texture and natural sweetness.
Another welcome sign of Spring is the Hotaru Ika (Firefly Squid) that glows in the dark like fireflies making it a magical sight during this season when the fishermen reel in these luminescent sea creatures of the ocean.
Launching this Spring is also Pastry Chef Eddy Yau's signature Matcha Soufflé, an irresistible crowd-favourite dessert that is baked to perfection. This fluffy goodness will put a sweet end to your meal, and is available at Keyaki for lunch and dinner at SGD18 from 1 April 2017.
Spring Kaiseki at Keyaki
1 April to 31 May 2017
(Lunch and Dinner)
SGD180
Keyaki (Level 4),
7 Raffles Boulevard,
Singapore 039595
Reservations: +65 6826 8240 / celebrate.sin@panpacific.com