*This restaurant is permanently closed*
Have you heard of the legendary Spice World hot pot ? If you have been to China you might have seen this familiar brand. Hotpot fans can finally enjoy this award-winning Chinese hotpot brand as Spice World has taken roots in Singapore with a 200-seater, 6000 square foot duo design dining space at Clarke Quay.
For those who are new to the brand lets take a brief look at it's history. Spice World Hot Pot was founded in 2003 and is ranked as one of China's top ten global hotpot brands that prides itself in the meticulous preparation of its soup broths.
All Hotpot fans would know that it is the soup base and fresh ingredients that make or break a Hotpot restaurant. You will be happy to know that no artificial flavoring, MSG or flavor enhancers are used here and soup bases are first brewed in Sichuan China using the most carefully sourced deep forest peppercorns from Hongya farmlands, chilies from the mountainous origins of Guizhou and Sichuan before being air-flown to Singapore where it goes through a secondary preparation. All soup bases including the much loved Sichuan mala broth are brewed for at least four to six hours, that is a true sign of dedication to quality.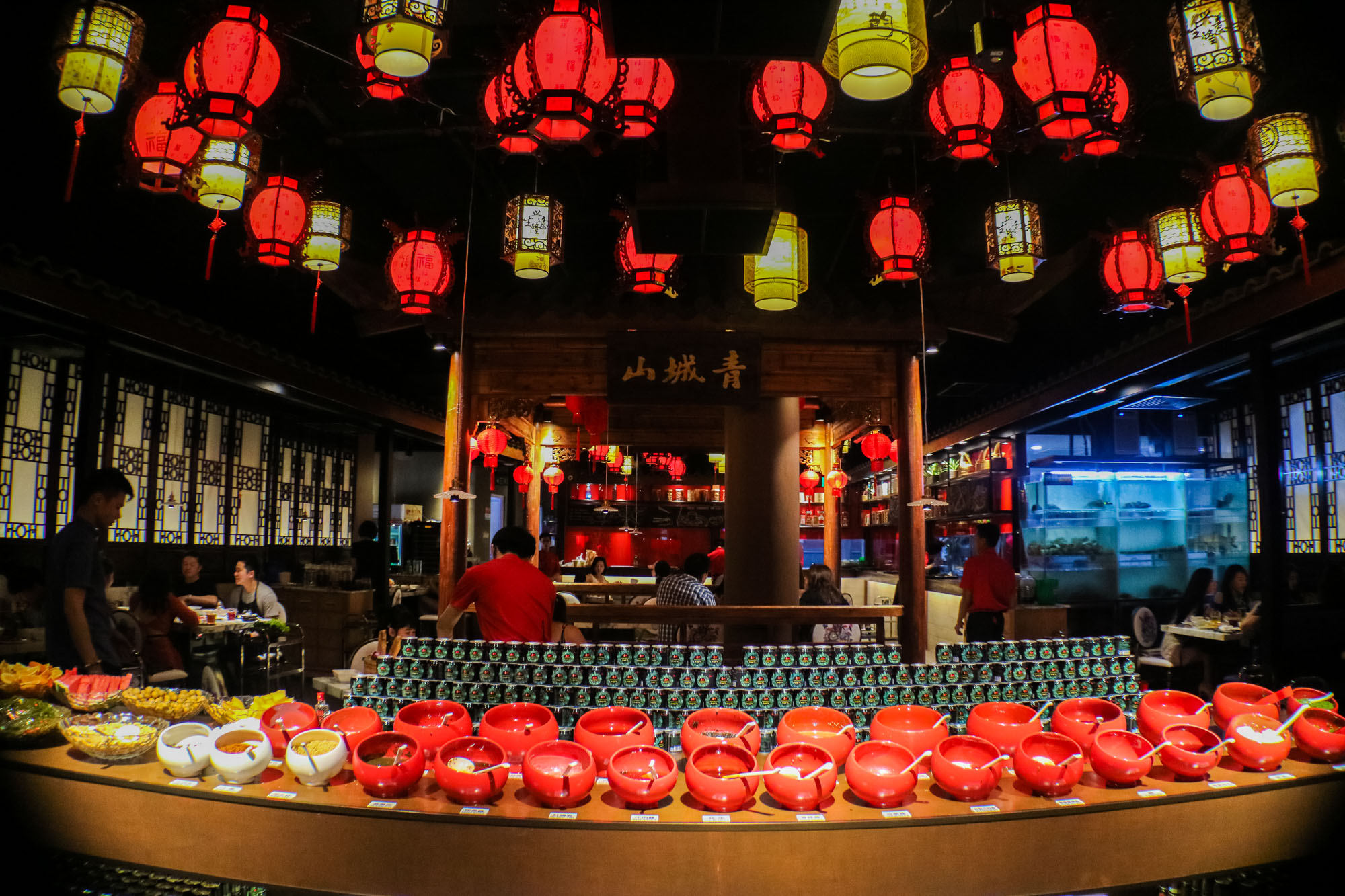 Customers are spoilt for choice with 7 different soup bases. Mix and match 2 different soup bases (Yin Yang broth $22.90) or select the Benz Triple Flavour Broth at only $25.90. Solo diners can also choose a single serving broth for $6. To drive the point of quality soups the restaurant offers customers a bowl of the delicious soup with chives and coriander before anything is added. We started lunch with the tomato and I must say, the intense condensed flavour of the tomato was well balanced without being overly salty and gave us the feeling that the soup was homemade with care.
Mala, which comes in three varying degrees of spiciness (mild, medium, hot),
Pork belly and chicken
Three-delicacy (pork, chicken, duck)
Wild mushroom
Tom-yam
Curry
Tomato
The Mala – Spice world offers an interesting twist to your Mala with the fragrant aroma of Sichuan peppercorns and chilies beckoning and a teddy bear? Yes, the chilly oil is chilled in a mould and your cute teddy bear(Nicholas) is placed into your pot all ready for it's Mala bath. We felt that the Mala had better flavour than most places and we also note the presences of certain chilly peppers not seen else where. The place also offers a Hello Kitty-shaped one for Sanrio fans! The adorable blocks come at an additional $9.90++ to your bill, and only eight are available each day so call ahead to try and book one.
The Food
We felt that all the ingredients such as beef, pork and lamb were really fresh. The attention to preparation can be seen from the hand-sliced meats as opposed to frozen and machined cut. Similarly, the seafood arrives at Spice World fresh, not frozen. A source of great pride, this method of serving fresh ingredients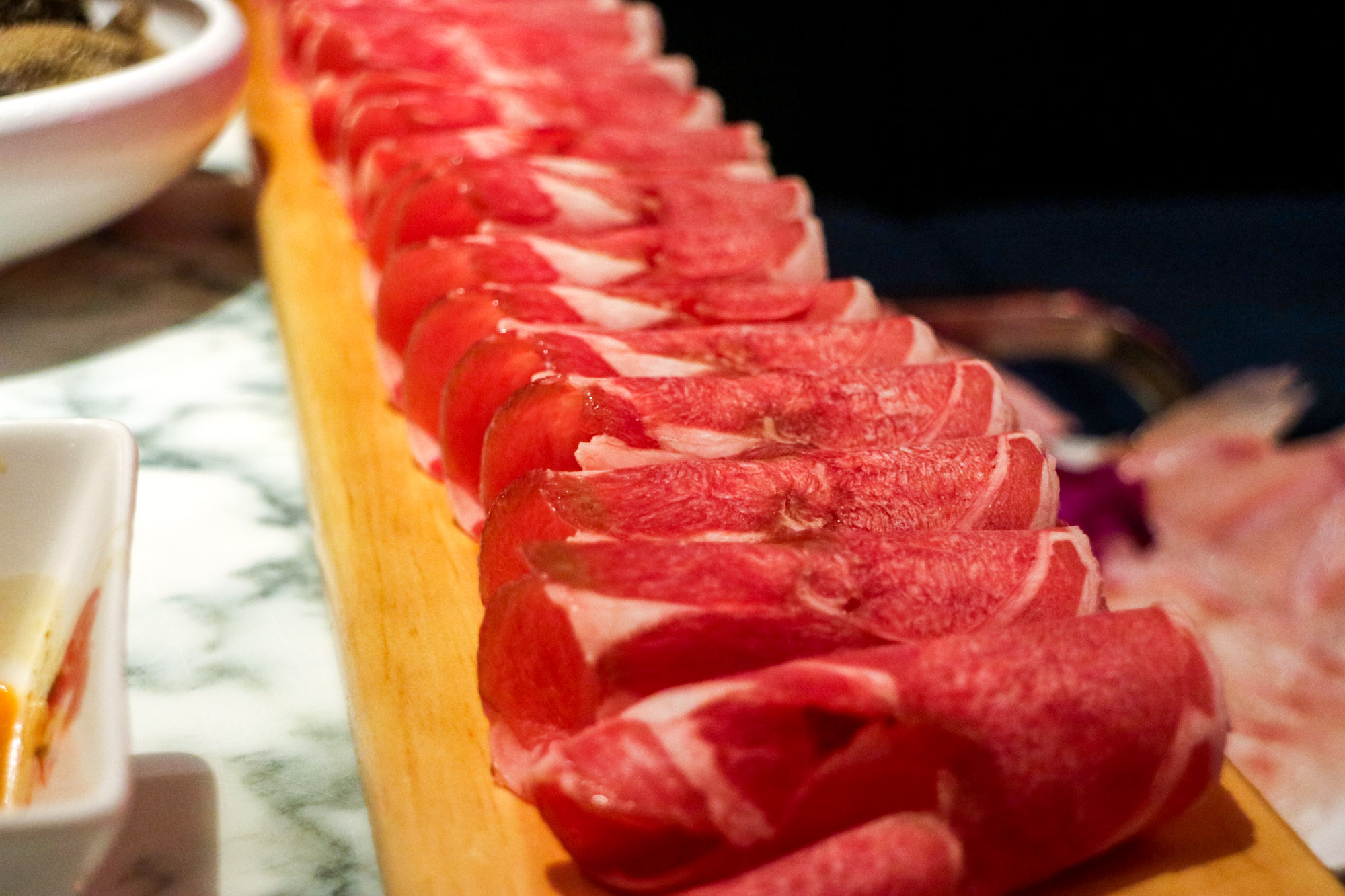 We got to try the Australian mutton slices ($28.90) served on a meter long plank, it was fresh with no gamey smell and flavor, each piece was sliced thinly making it cook in a flash. The Prime Minister's Pork Balls ($12.90)  – was former U.K Prime Minister David Cameron's favorite dish. Made from pork belly and parsley, it was soft, juicy and bouncy.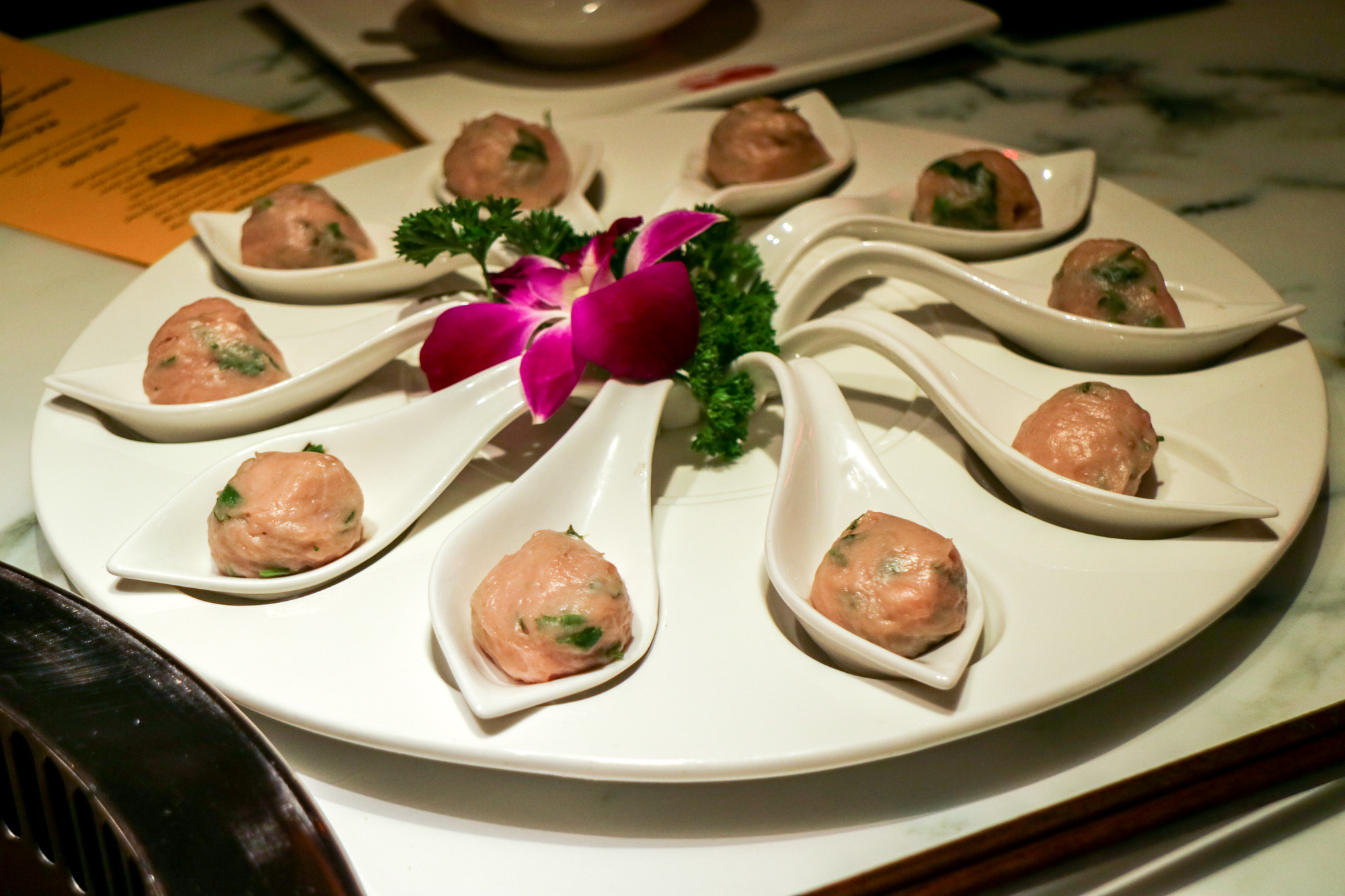 Tripe lovers can enjoy the delicately sliced rumen tripe ($15.90) from the first section of a cow's stomach that contains the grass it consumes. For seafood lovers, freshly prepared shrimp paste ($18.90) made from 100% shrimp meat or go with the seafood platter ($59.90) for a bit of everything.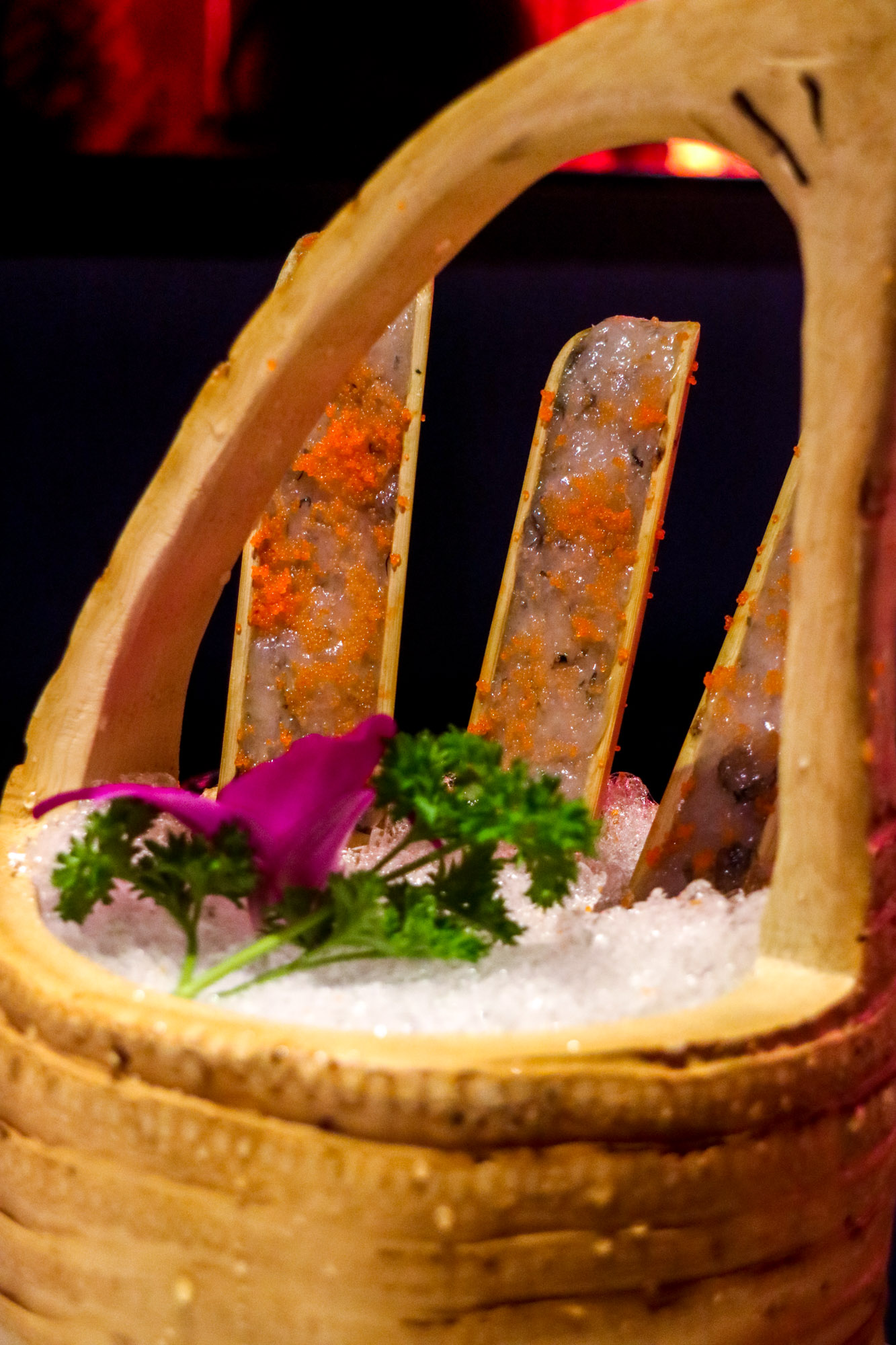 Another interesting, albeit on the side of horror is the slices of Australian M8 Wagyu beef ($38.90++) that come draped over a doll. Taking a note from Lady Gaga's meat dress?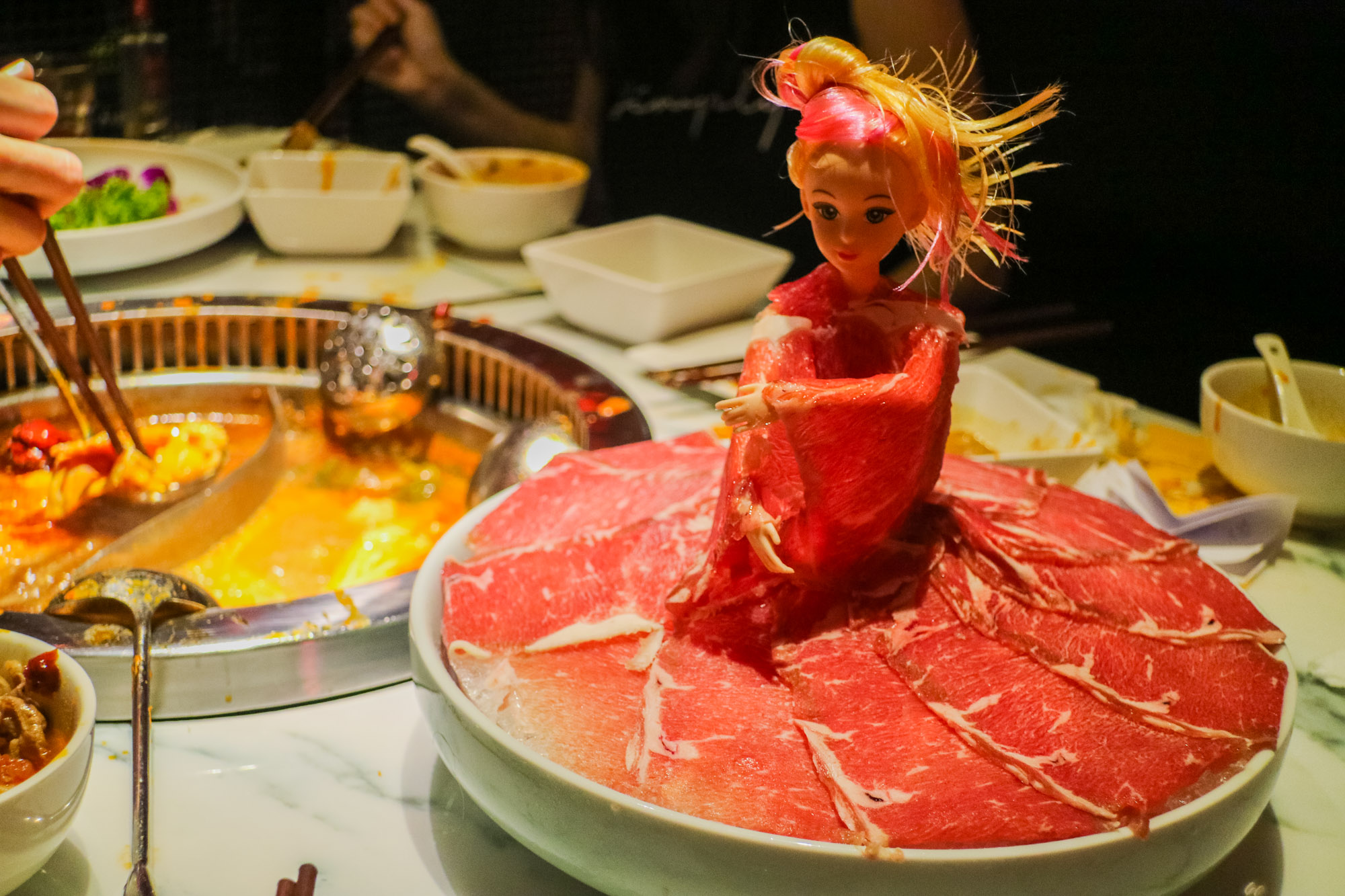 The Sauces
What is hotpot without a dip? The wide array of choices here can get quite overwhelming but fear not, you can ask the friendly staff here to mix one up for you or follow some of the suggestions to customize your own. Grab the xiang you (one of the small black tins) — it's a fragrant sesame oil and will bump up the base flavour of your sauce creation. We felt that it was not too numbing and was rather interesting when added to our dipping sauce.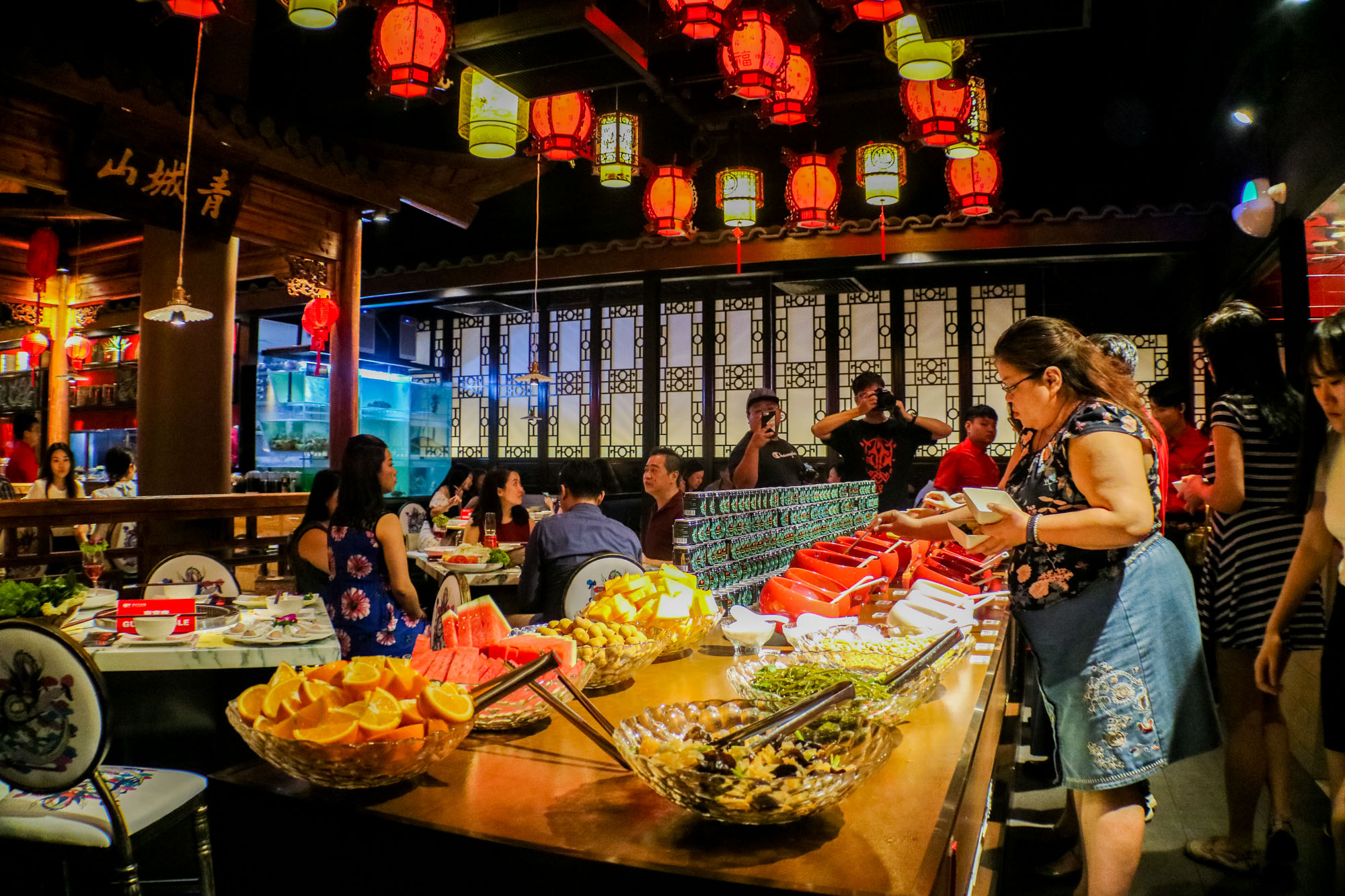 For Mother's Day this year, they have a promotion from 12 May to 14 May 2018 where all ladies can get a free rose jelly dessert, and anyone who brings their mum can get free soup bases!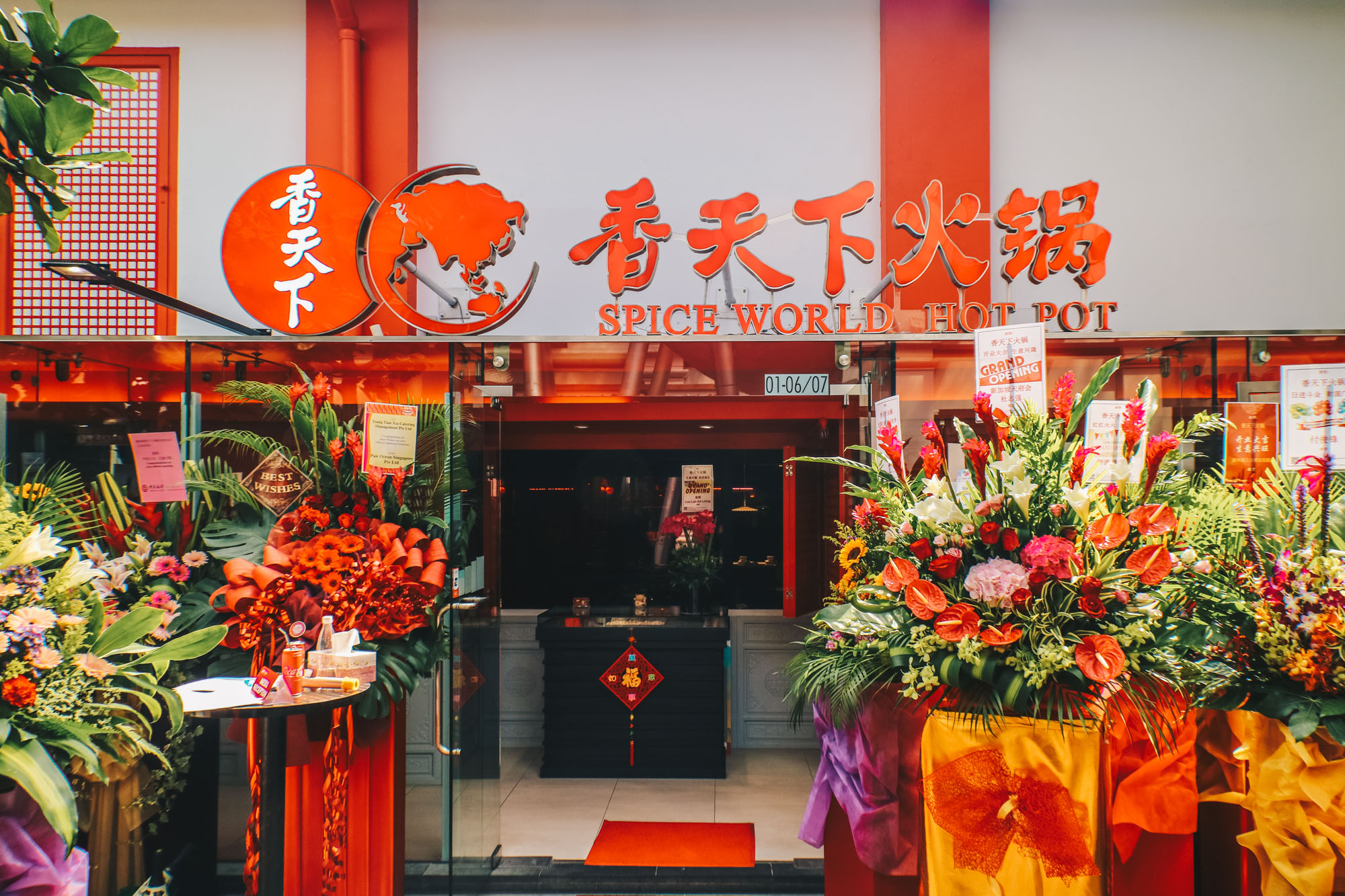 Spice World Hot Pot 香天下火锅店
Clarke Quay, River Valley Rd,
#01-06/07 3B, Singapore 179021
Sunday – Thursday: 10:30am – 4:00am
Friday – Saturday: 10:30am – 6:00am
For reservation: 6265 9777
https://www.facebook.com/SpiceWorldSingapore/
This was an invited tasting, though all opinions expressed are our own.