Technology is becoming a part of our life nowadays and how can we incorporate technology into our daily life to live better, smarter and more connected with our loved ones? Thanks to Samsung, this is made possible! Let's go on a tour ard the Samsung Smart Home! ;D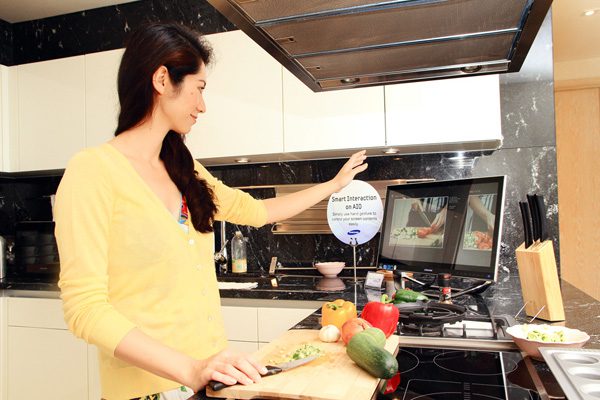 Stay connected with your loved ones with the newly launched services by Samsung, AllShare Cast and the "Live Chat" feature from the Family Story. This removes the barriers that exist between devices and content, giving consumers the freedom to share, interact with, and access content across all their devices and with friends and family.
Family Story, allows families to store and share content through cloud-based storage where family members can share photos, create slide shows, post memos and schedule events. They can access this content in and outside the home through their smartphones, tablets, PCs and Samsung Smart TVs.
Share Together – From the smartphone, Smart TV or any Samsung convergence-enabled devices, consumers and their families can always share and enjoy their most memorable moments, no matter where they are. With Family Story, consumers can keep loved ones updated in real time on important events, upload photos and post messages privately with the 'Live Chat' feature.
Watch Together – Invite family members to enjoy some quality family time together by watching their Smart TV. View family photos and talk to your loved ones in real-time with the 'Live Chat' feature.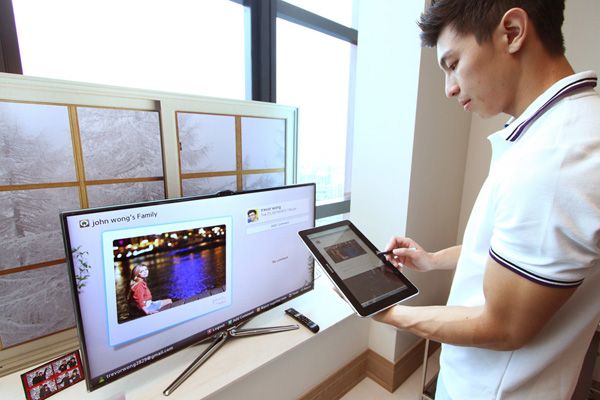 AllShare Play allows consumers to access their favourite multimedia content from any of their Samsung convergence-enabled devices such as the laptop, Smart TV or tablet. Content is now free to move between devices no matter where they are; whether in the home or outside. Features include:
Remote Device Access – Remotely access content on the smartphone, notebook or tablet, regardless of proximity. Now consumers can enjoy videos, music, pictures and documents wherever they go.
Web Storage Access – Remotely store and access content such as photos or documents from any Samsung convergence-enabled device, such as the smartphone or tablet.
Instant Play – Allows consumers to access pictures, videos and music on their smartphones and display their selection on the Smart TV with just the push of a button.
AllShare Control redefines the remote control and turns the smartphone into a universal remote for Samsung convergence-enabled devices. Consumers can control their PC, Smart TV and even robotic vacuum cleaner, with their smartphones or tablets. Features include:
All-in-one Control – Turn the smartphone into a multi-device remote control for Samsung PC, robotic vacuum cleaner and Smart TV. All Samsung smart home devices are linked seamlessly with AllShare Control, so all that is needed is to pick up your smartphone and take control.
Interactive Control – Transform the smartphone into a mouse or keyboard with AllShare Control to effortlessly access or navigate web storage on Smart TVs.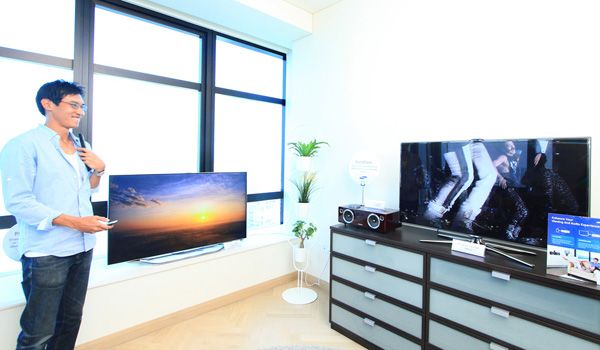 AllShare Cast enables consumers to stream web pages, photos, videos, lessons, games, and more from their mobile devices to their TVs. Features include:
Screen Mirroring – Sometimes, a smartphone's smaller screen can make it tricky to search the web. But with AllShare Cast, consumers can wirelessly mirror their smartphone's screen onto another device, like a Smart TV or a monitor, to share it with everyone in the room.
Interactive Gaming – Looking for ways to enjoy games on your phone with friends? AllShare Cast lets consumers display games from their smartphones on a big screen and converts the smartphone into a controller. Get ready to enjoy intense HD graphics, dynamic control, better sound effects and much more.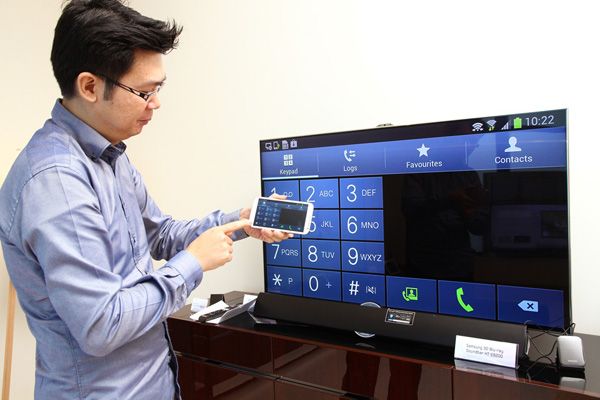 Isn't that cool? sharing made soo much easier with the new technology offered by Samsung! 😀
Other than showcasing the smart home technology, they've also introduced us their latest range of Windows 8 line up! 😀
Check out the website for more information on these laptops and PC.
Samsung believes consumer choice is at the heart of a truly great user experience. Committed to this philosophy, Samsung's convergence strategy supports an open ecosystem. While the user experience will be optimised for Samsung products, devices from other manufacturers will also be supported.
*ps : personally i find this event pretty interesting as they actually got a home to showcase us how these technology are incorporated into our daily lives so as to have a much more interactive experience. 😀
Oh` and just before i end the entry, this is also one of the MAIN highlight (to me la) at the event, the Samsung Galaxy Note 2~!!!! 😀 finally got to have a hands-on of it after watching so many videos about the note 2 and seeing other countries launching the phone.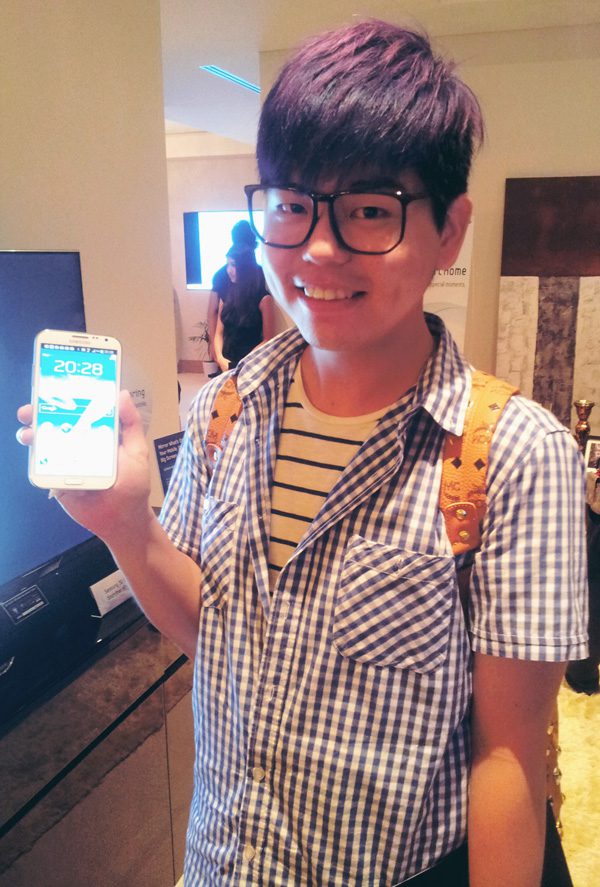 SO… when will it be coming to singapore?! Good News! THIS MONTH!!! 😀 more info on the actual date, follow Samsung Singapore & Samsung Mobile Singapore Facebook page! 😀