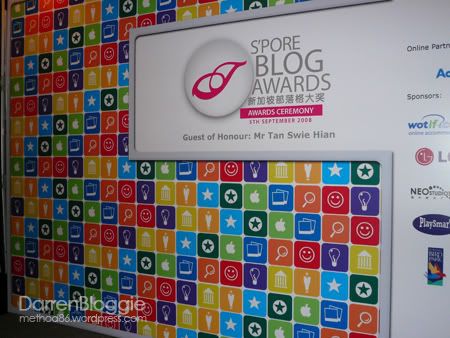 Right after i went back to collect my pink I/C on last friday, i went back to office and prepare for the Singapore Blog Awards Ceremony later at night.
Left the office with YiMin and Wang Run at ard 6.30pm while Marc rushes for his ads to be done for the next day papers. Reached the Asian Civilization Museum at ard 7pm. Gathered ard with the rest, walking ard snapping photos and star glazing. This is actually the first time i'm attending such a event. From what alvin told me, i might just be in the top ten finalist for the best design blog but was been taken away by one who copied his template from someone else.. Nvm, it's ok, at least i know i'm just that close. haha..
The buffet was great.. to me la. not sure if it's due to my hungriness that makes the food taste extremely great haha.
Would like to congrats all the Winners and finalist for this Singapore Blog Awards!
Something i've contributed for the award ceremony haha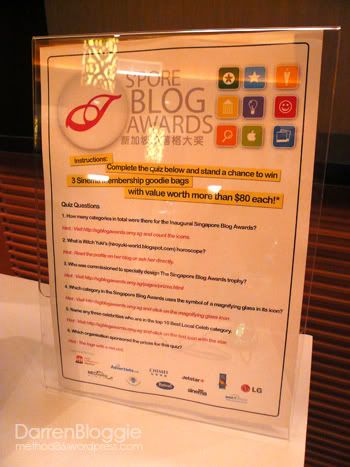 the omy team rocks!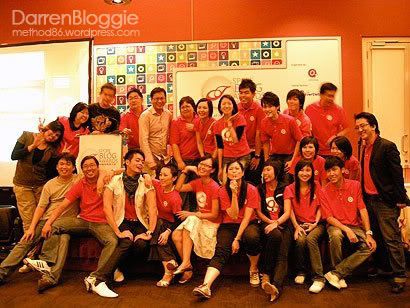 After the ceremony, the night is still young! so we went for singing session  at party world.. first time singing with wanli, kening, hock chuan, rosslyn, ying shang, marc, siew kian, hanjoo… great time spent together !