Sponsored Review
Finally after missing so many fun filled activies organized for the Community Games 2013 bloggers, i managed to schedule time for this makan session held at thai express, bugis+
Thai food has been one of my favourite cuisine as i love the spiciness and the herbs they used in their food so i was really looking forward to this food tasting session and at the same time to finally meet some of the CG2013 bloggers!
Thai-style DIY Minced Chicken and Dry Kway teow Salad [Kway Teow Lui Suan] – $9.30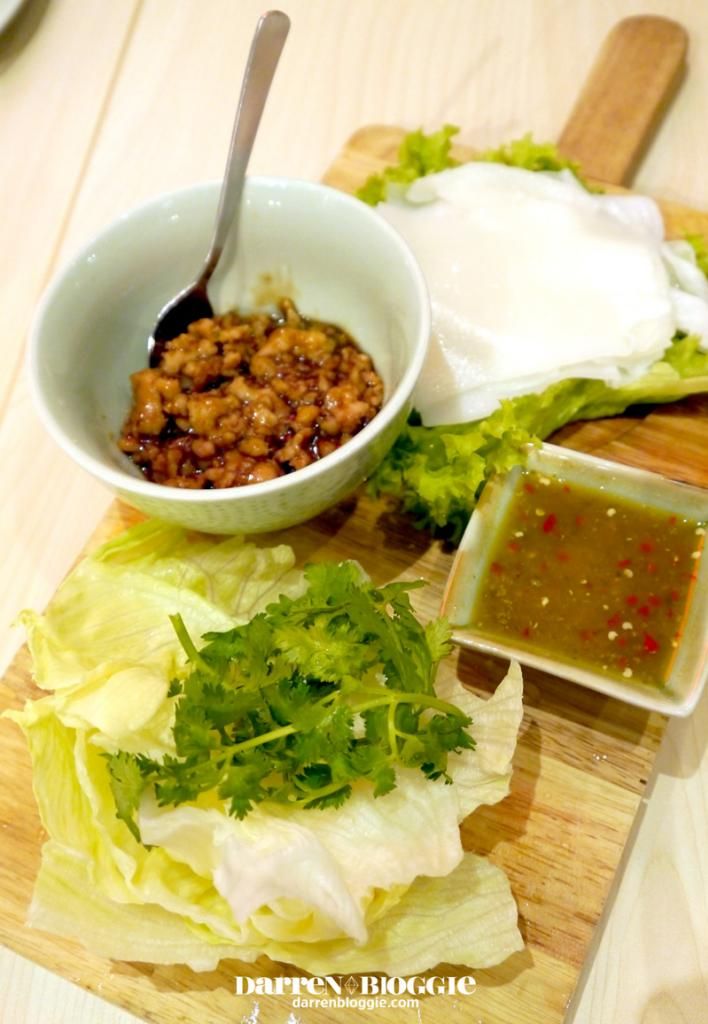 this is the first time i saw this and i find it quite unique. the way of eating it is pretty similar to how u eat ur korean bbq, whereby u wrap everything with the fresh vegetables and put it in your mouth. Surprisingly, it taste not bad leh~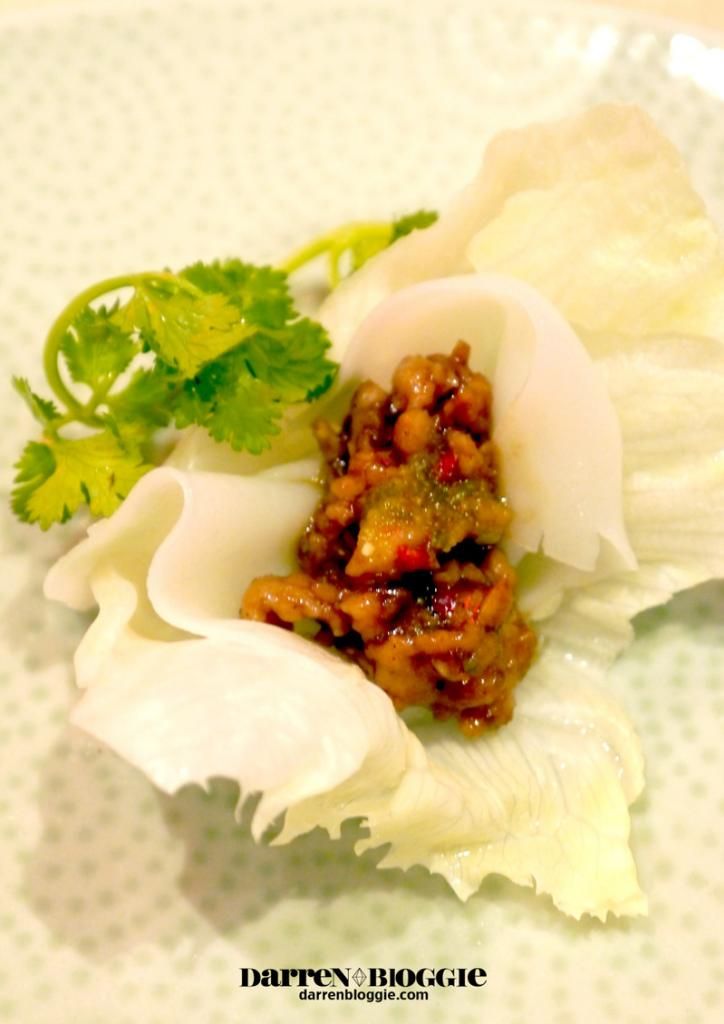 i loved minced meat 😀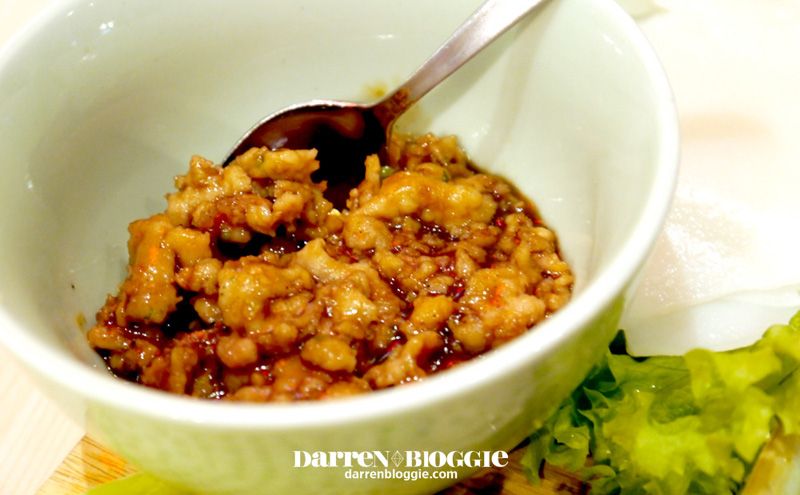 *
Crispy Caramelized Noodle with Chicken Cube [Mee Krob] – $7.90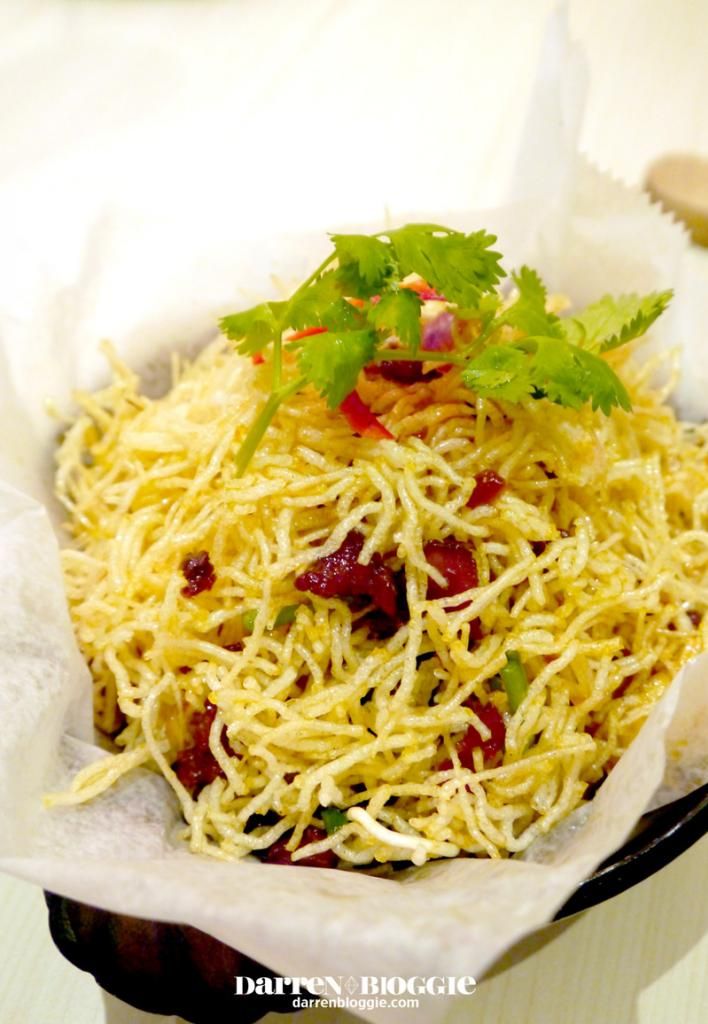 yet another dish which ive nvr try before. The noodles are crisply fried and it taste abit like e-mian or mamee but it's not salted as it's coated with caramel! quite a nice snack dish to have if u are not looking for something too filling 🙂
*
Stick Noodle with Minced Chicken and Prawn in Chilli Oil Soup topped with Crushed Peanut [Kway Teow Sukhothai] – $11.30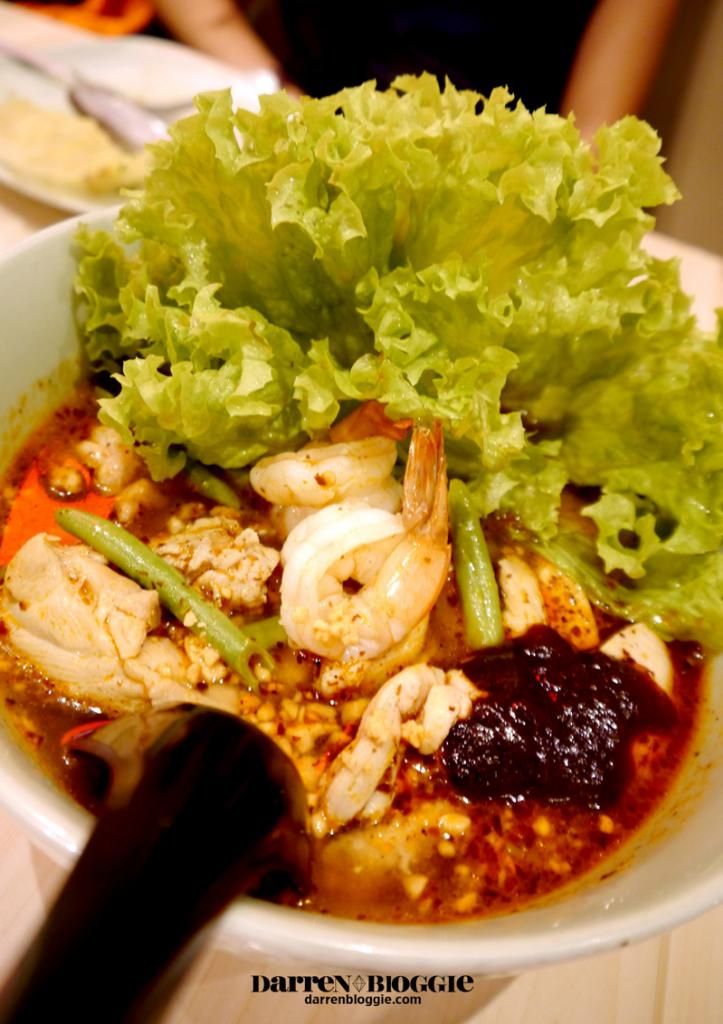 SPICILICIOUS! finally something soupy to drink. i loved tom yam soup but this soup isn't that "sour" like the normal tom yam soup but personally i still prefer it to have that taste in it.
*
Crispy Tom Yum Chicken Wing [Tom Yum Peek Gai] – $8.30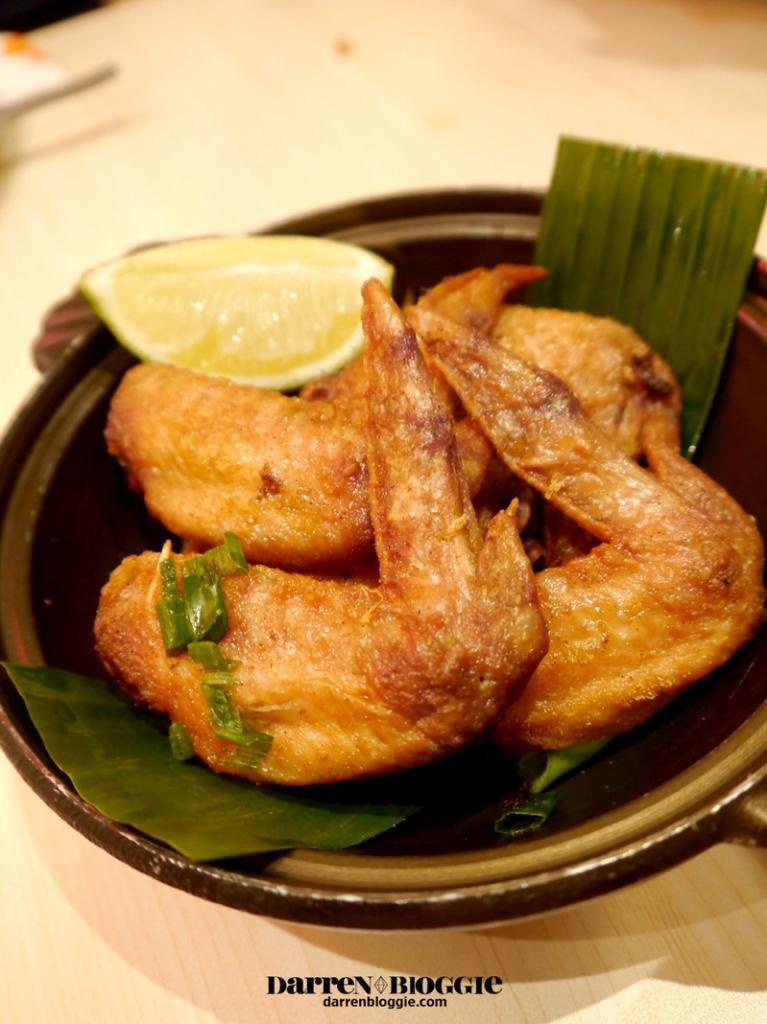 Just when i watched craving for that unique taste of tom yam, this arrived. Chicken was well-fried, not too oily or dry with a slight tinge taste of tom yam in it. Not too bad 😛
*
Fried Taro with Cashew Nut [Pueak Himmapan] – $9.30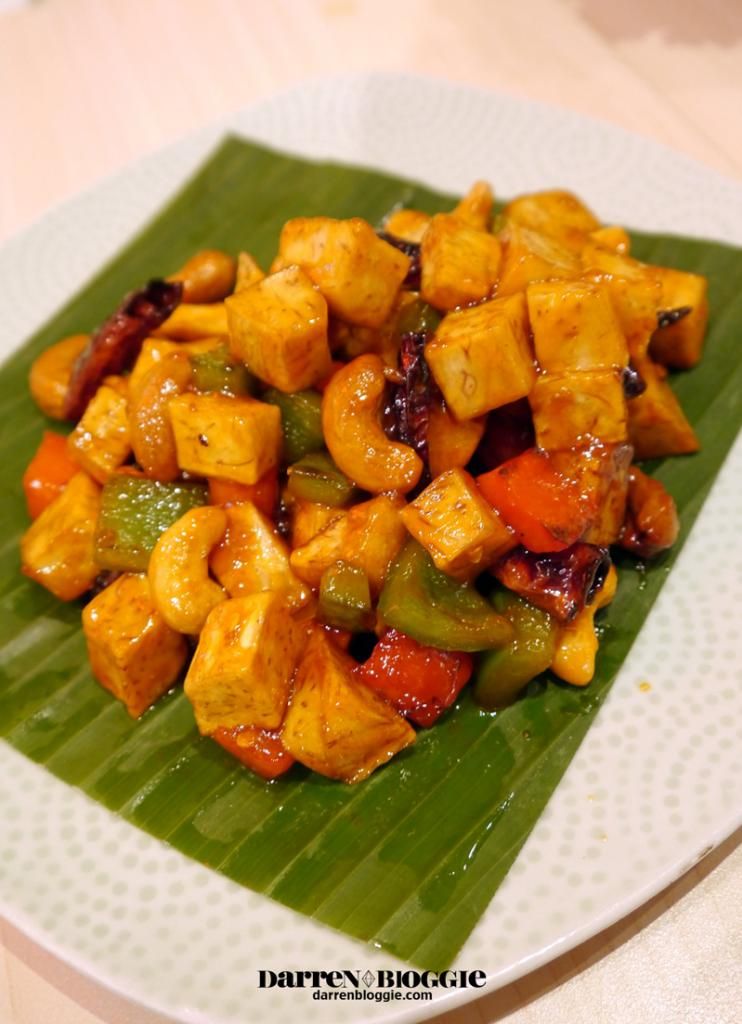 the first look of the dish, i thought that those cubes are fried toufu. but upon biting it, i realized that i was wrong! it's actually taro aka yam. Cooked in the gong bao chicken style and im sure this will go well with a bowl of rice 🙂
*
Stir-fried Minced Chicken with Thai Basil and Century Egg [Kraphoa Gai Kai Yeow Maa] – $9.30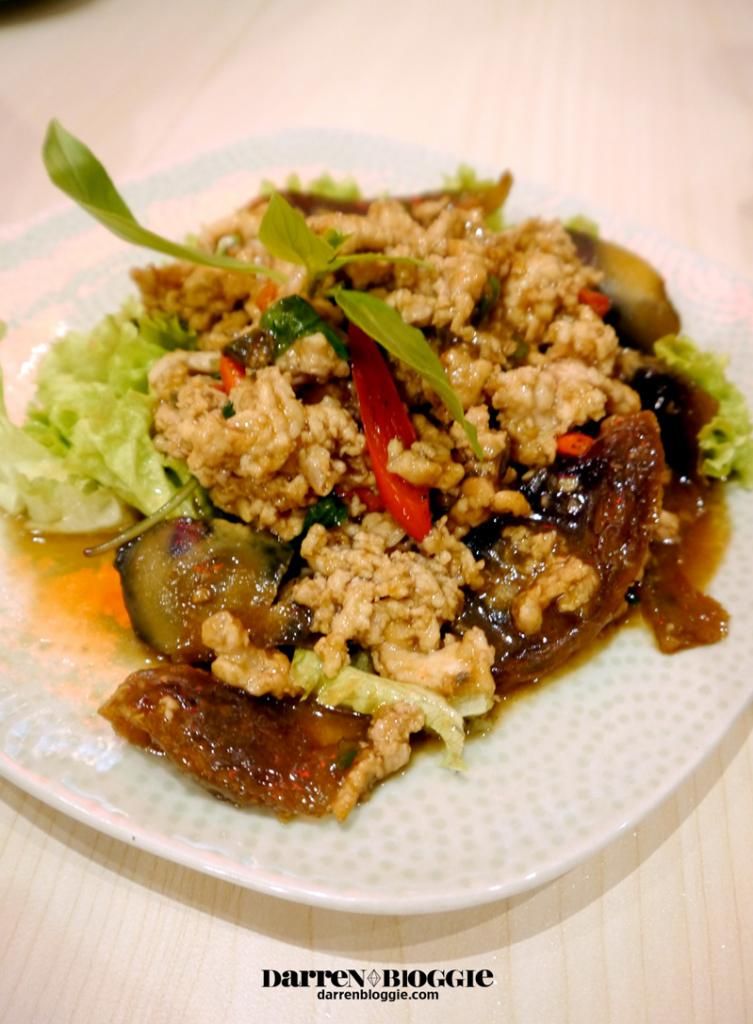 OMG!! my all time favourite!! minced meat with basil leaves!!! this one is slightly different from the usual as they've added in century egg to it! im not a century egg eater but it somehow blended quite well in this dish and i was extremely tempted to request for a bowl of rice and have this whole dish to myself 😛
There are many more yummy dishes served but im featuring those which i love over here. I think you should go try it out yourselves..:)
Overall i had a great time satisfying my cravings for thai food and meeting the fellow CG2013 bloggers 😉