Ricola has announced the launch of a brand new product range, NATURAL RELIEF, to help maintain your voice in optimal condition and alleviate the symptoms of coughs and colds, congested nose and irritated throats. Ricola NATURAL RELIEF is available in two flavours – Honey-Lemon and Swiss Cherry. These soothing herb lozenges feature a centre-core filled with a rich syrup that contains natural menthol as its key ingredient.
This new range of Ricola NATURAL RELIEF combines the delicious taste of honey and tangy lemon, or tart Swiss cherry flavour, with the proprietary 13 herbal blend, invented more than 70 years ago by Ricola founder Emil Richterich, to make a candy shell that is uniquely smooth, soothing and refreshing in taste.
The Ricola special 13-herb mixture contains Burnet, Cowslip, Elderberry, Horehound, Marshmallow, Lady's Mantle, Mallow, Peppermint, Plantain, Sage, Speedwell, Thyme, and Yarrow.
At the heart of each herb drop is the Honey & Menthol syrup (in the Honey-Lemon lozenges) or Herb & Menthol syrup (in the Swiss Cherry lozenges) that is perfectly matched to each grade for the liquid filling to evenly spread throughout the mouth to the upper respiratory tract area and lubricates the throat. The consistency of the syrup increases efficacy to help clear the nasal passages and allows you to breathe more Ricola NATURAL RELIEF_Honey-Lemon.jpgfreely.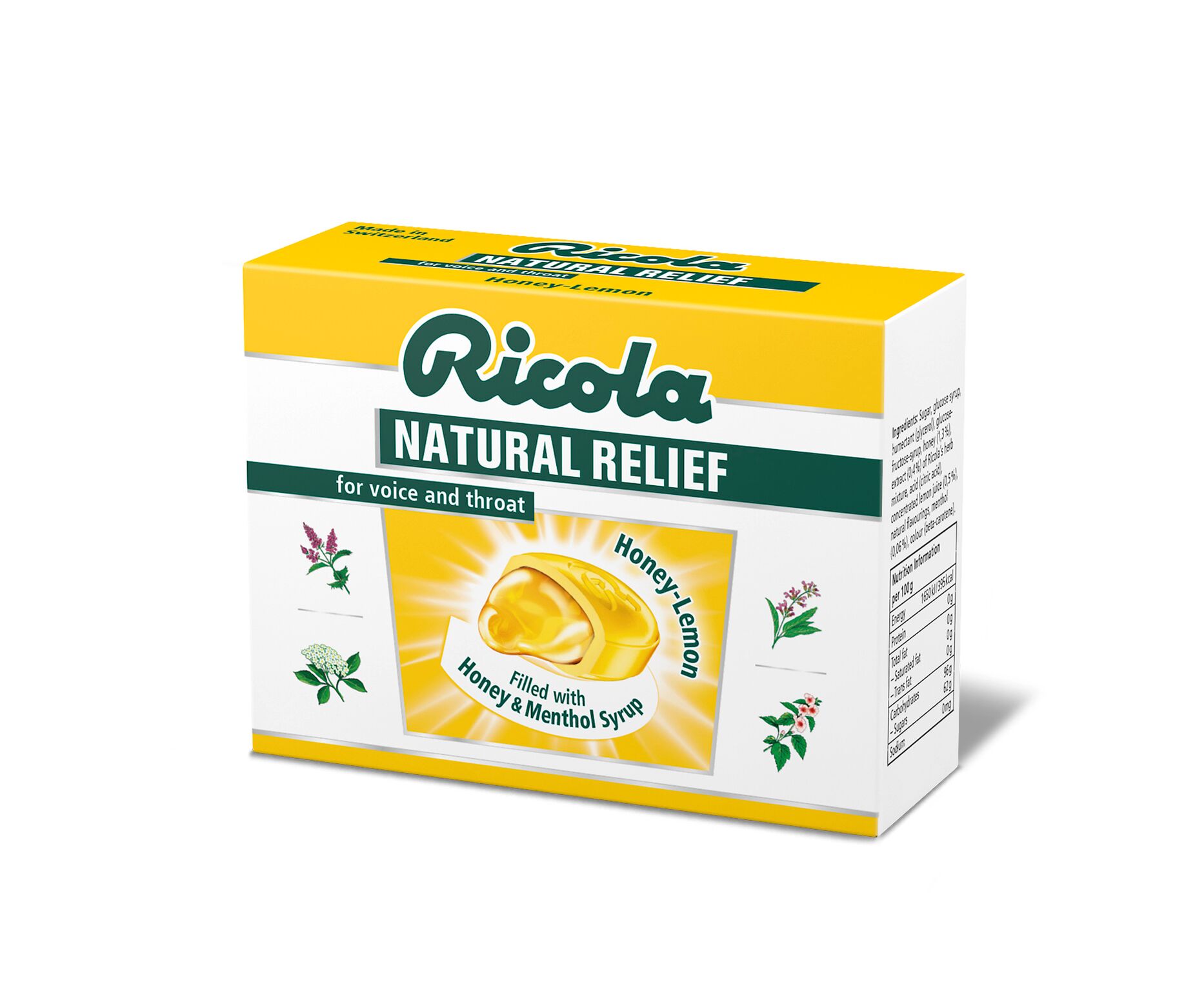 Each Honey-Lemon herb drop candy, specially made for maintenance of the voice, pampers the palate and throat to keep one's vocal chords at its optimal while the Swiss Cherry herb drop candy, developed for cough and throat irritation, stimulating the palate and throat helps to alleviate discomfort in the throat with a flavoursome freshness.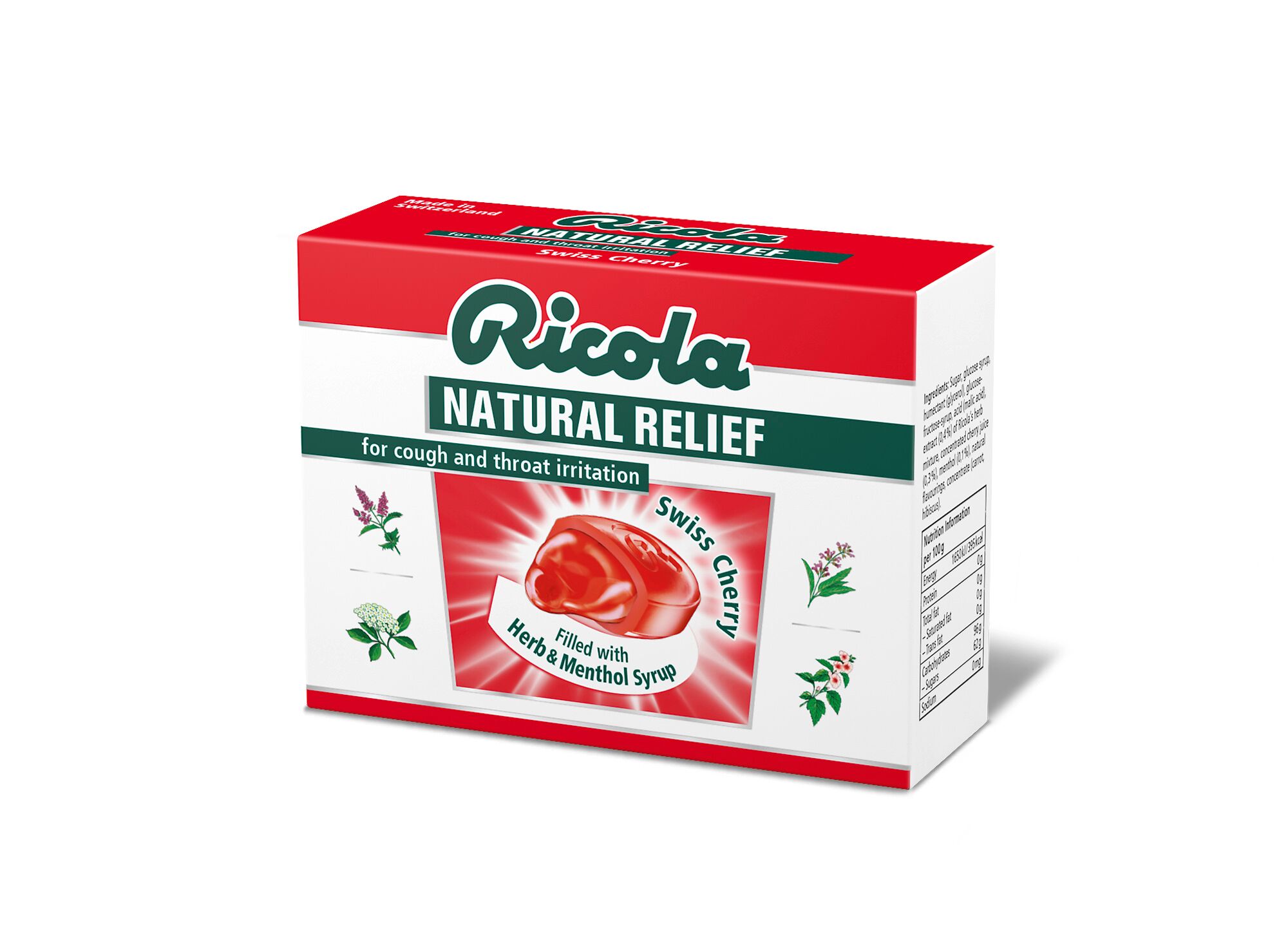 I've tried these for the pass few days as I'm having a bad cough and it does helps to ease my throat. Definitely worth getting if you are experiencing the same as me!
To ensure optimum product freshness and hygiene, the new Ricola NATURAL RELIEF comes in individually-wrapped pillow packs housed in a distinctively-designed paper box packaging that is convenient to consume anytime you need them.
Ricola NATURAL RELIEF is priced at S$3.75 (RRP) per box and are now available at all supermarkets, convenience stores and pharmacies island-wide.