Is there something about that layer of fats or people call it the love handle or muffin top bothering you whenever you look into the mirror? I know it's not easy to keep up with a fixed fitness routine due to the busy schedule that you might have. Sometimes diet and exercising might not work for you or enough to get rid of that layer of fats. Not to frown, there is Liposonix to the rescue!
Liposonix treatment is a non-surgical fat reduction procedure that can get rid of targeted fat around the waistline. It has been through 10 years of research and testing and was introduced in Europe, Japan, Canada and US since 2012. Now it's available in Singapore and I got to try it at EHA Clinic 🙂
Before the treatment begin, you are advised to pop in a pain killer, as the tolerance of pain depends on individual, so it's recommended to pop in one, just in case~
You will go through a consultation session with the doctor to understand better on your needs and some measurements and marking will be made on the area to be treated.
Liposonix treatment uses high-intensity focused ultrasound energy to target specific areas with high energy to destroy the fat cells.
The treatment will last about an hour and the fat is then permanently destroyed in a single treatment. Not to worry on having saggy skin which one may experience from surgical liposuction procedures.
The treatment started off well and I didn't really feel much on my treated area… but after awhile, the pain starts to kick in hahaha~ luckily i managed to pop in the pain killer earlier on. At least, the pain didn't last long and was only at certain area, probably am more sensitive to it.
The Liposonix treatment is most ideal for people whom are active and healthy with at least 1 inch or 2.5cm of fat to lose in their abdomen or flanks. Great way to say bye bye to those stubborn fats!
Assistance need to help "squeeze" my fats out hahaha~
Here's how it looks like after my first treatment
and after close to two months, here's the results 🙂
and here's a comparison of the before and after!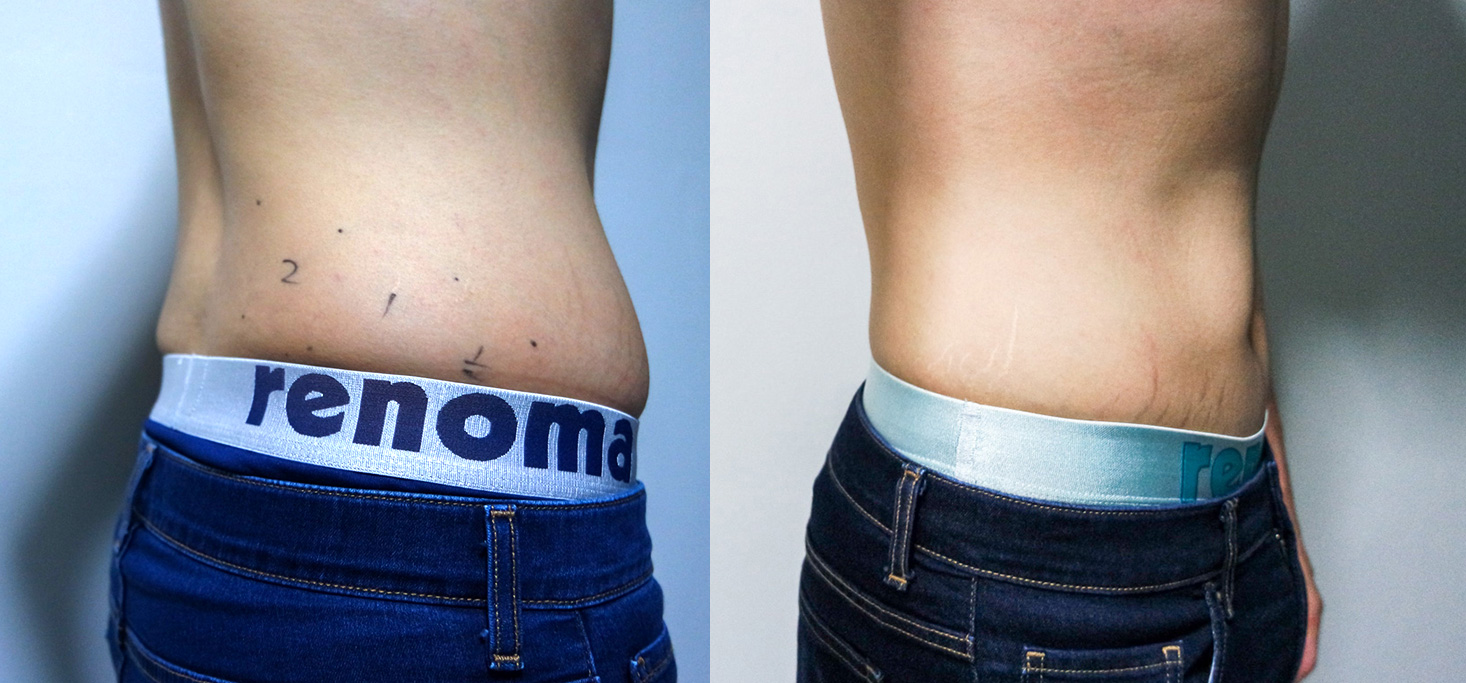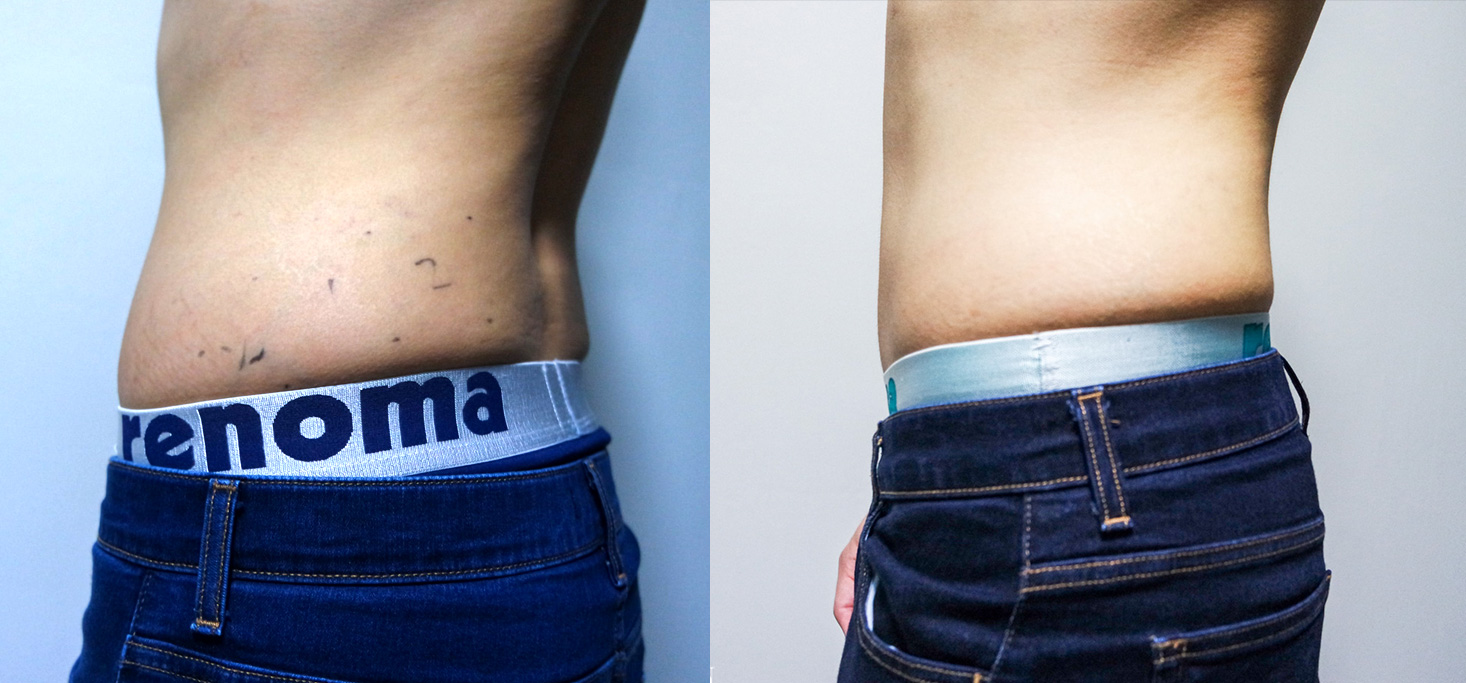 Although results vary, clinical studies have shown average waistline reduction about one dress or pant size (1 inch or 2.5cm reduction). As recommended by the doctor, I will be back for my review on the third month after completing the treatment to see maximum results. 🙂
For the month of October, Liposonix treatment starts from $200 for a minimum of 5 squares treated. Just remember to quote "DarrenBloggie" when you make your booking with them 🙂
For more information, do LIKE EHA facebook page to keep yourself updated with the ongoing activities and happenings.
*
EHA Clinic
1 Scotts Road, #15-01 Shaw Centre, 228208 Singapore.
MRT station : Orchard.
Tel. (+65) 6235 3325
Email. info@eha.com.sg
Operating hours :
Monday to Friday – 11 a.m. to 9 p.m.
Saturday -10 a.m. to 8 p.m.
Closed on Sundays and public holidays
EHA Consultation fees are as follows: SGD 25 – 50 (the fee is dependent upon the duration of the consultation) Please call (+65) 6235 3325 in advance to schedule your appointment.