This August,  immerse yourself in the Martini lifestyle to experience the Golden Hour through a series of celebrations that will unfold at Singapore's most glamorous cocktail lounges – CÉ LA VI, 1-Altitude, and The Exchange.
Martini as the proud sponsor of the Williams Martini Racing Team, had partnered with three iconic establishments to transform the sunset hour in Singapore. Reward yourself with a refreshing cocktail and watch the sun go down over the breathtaking Singapore skyline and urban race track. To celebrate the coming racing season, Martini and partners, CÉ LA VI, 1-Altitude, and The Exchange, will create their favourite Martini cocktails with a unique Singapore Twist.
Martini Rosso Spritz
CÉ LA VI
With Vermouth, Martini Prosecco, a dash of soda water, and topped with an orange slice and three olives in CÉ LA VI's signature style. this concoction sets your mood for a night of living in the moment.
Martini Negroni
The Exchange
A simple blend of Martini Rosso, gin and Martini Bitter, garnished with orange slices for that extra zest.
Martini Parisian
1-Altitude
With Martini Rosso, Martini Prosecco, gin and creme de cassis, this cocktail hints at a sweeter note that accentuates the excitement of the race.
For the first time in its history in Singapore, Martini is offering everyone a chance to get up close to a Williams Martini Racing Car replica, placed at iconic locations in the hear of the city. You can also stand to win prizes such as bottles of Martini, and passes to the hottest parties in town, by taking photos with these FW38 car replicas and sharing them on social with the hashtag #MartiniSG.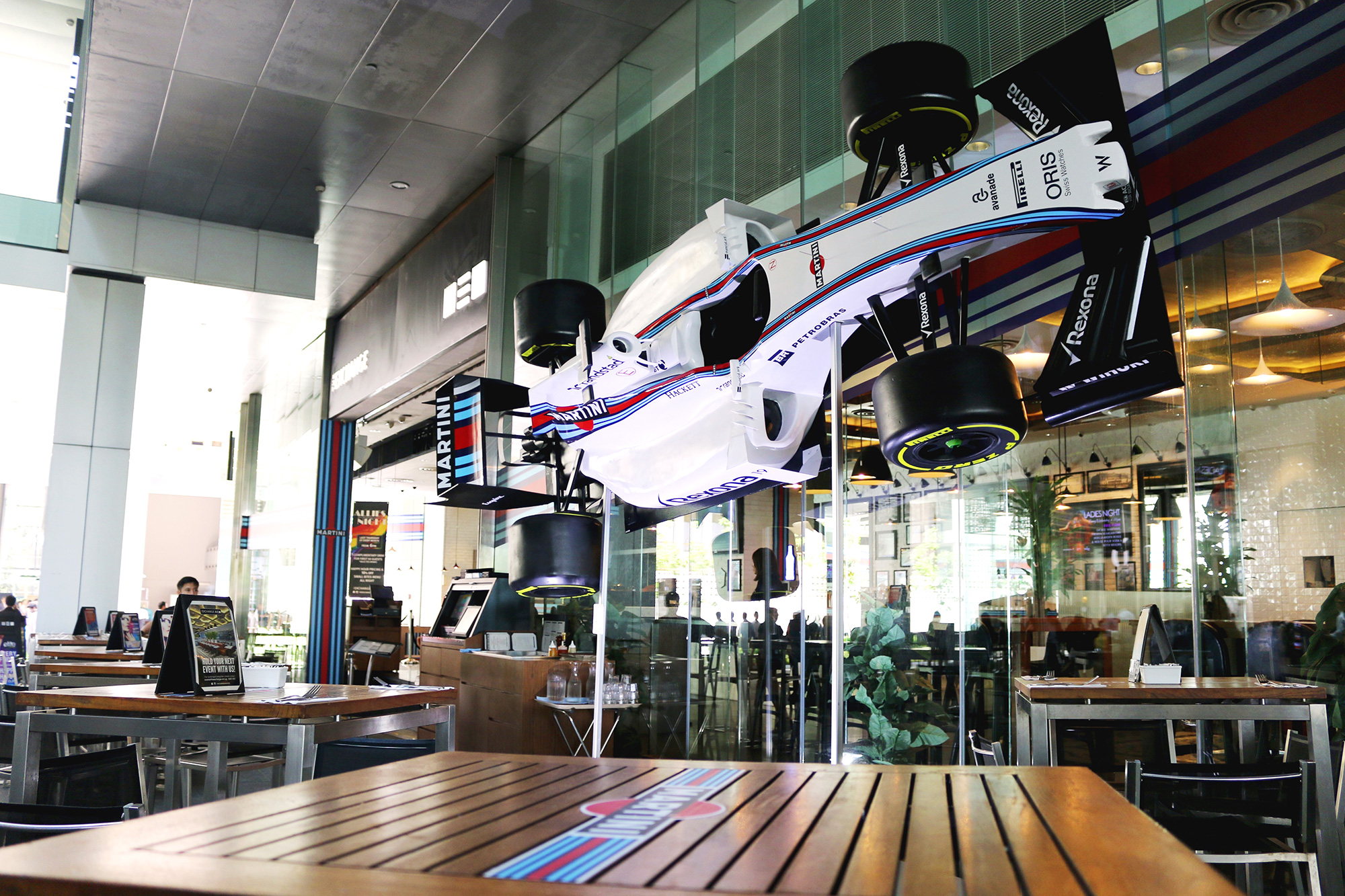 These refreshing Martini cocktails is available from now till the end of the racing season in September at all three 'pitstops' – CÉ LA VI, 1-Altitude, and The Exchange.