Marina Bay Singapore Countdown 2012 Featured Blogger
2011 is coming to an end soon and have you made any new year resolutions for the upcoming 2012? How about penning them down at the Wishing Stations island wide for the Marina Bay Singapore Countdown 2012?
I'm sure you saw these every year, floating on the marina bay right? Yes, these are the wishing spheres, filled with hand written wishes!
Brought my amblove to one of the wishing station at Cineleisure the other day to pen down our wishes!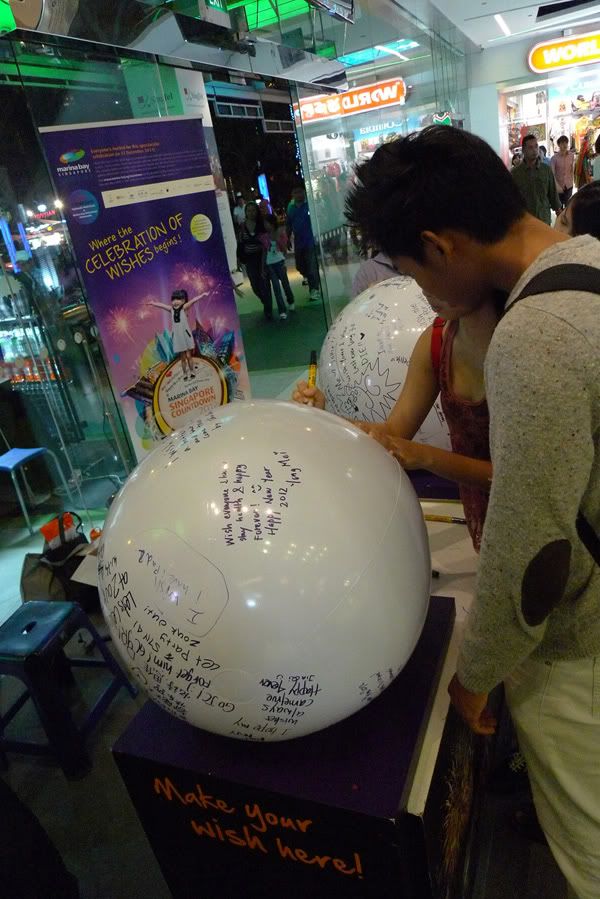 jiaxin, the first to pen down her wishes 😉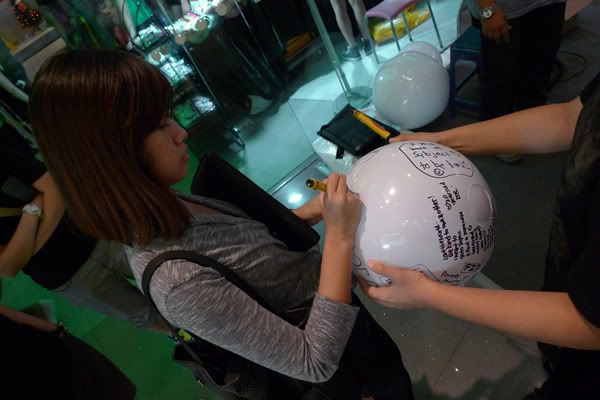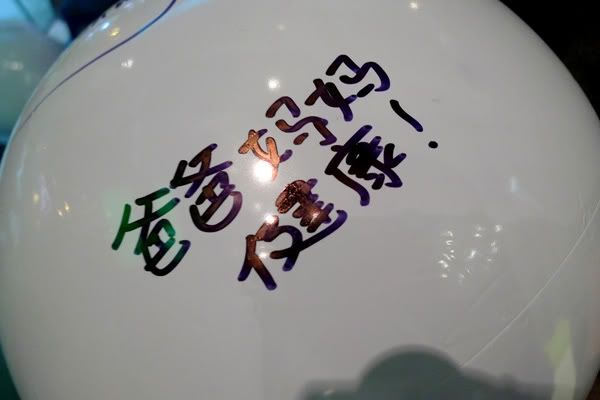 next, shi hui!
look at those cute graphics she drew on the wishing sphere ;D !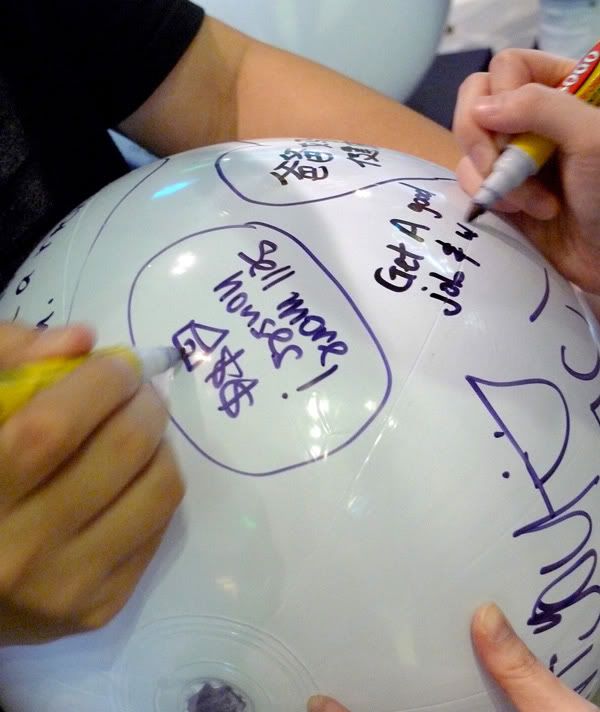 saw some other interesting wishes on the sphere too! hahaha~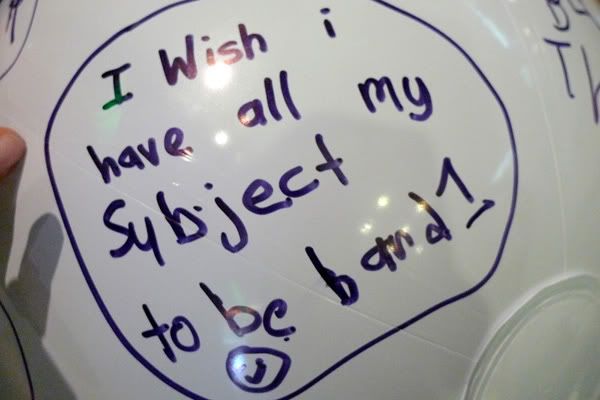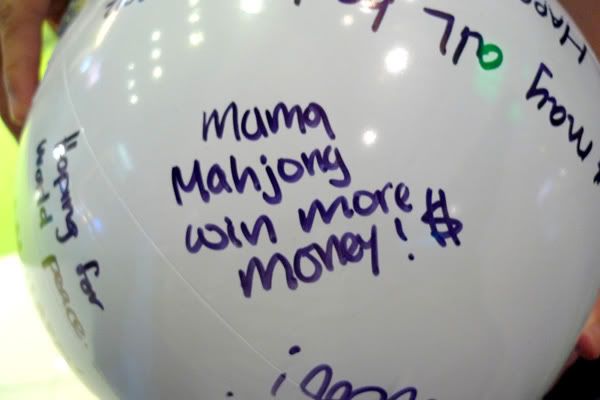 and here's me writing down one of my wishes!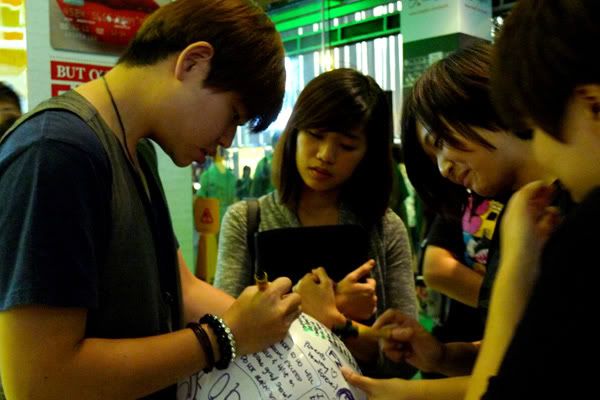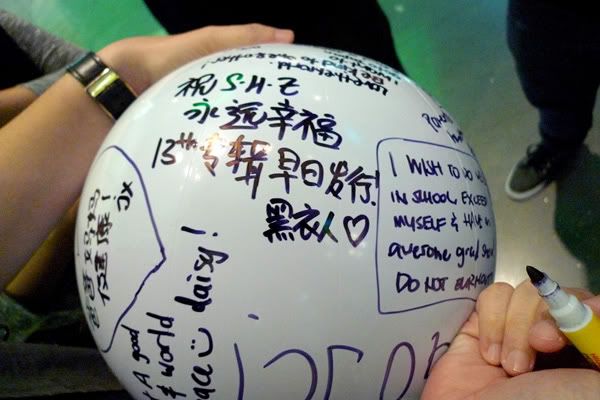 May all the wishes written on the sphere come true! 😀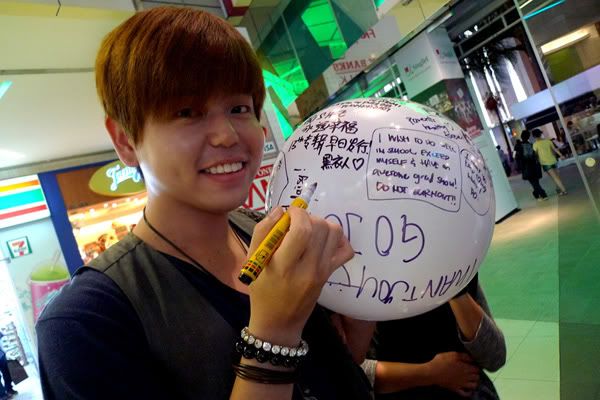 Wanna pen down ur wishes too? head down to any of these wishing stations island wide today! ;D
Citylink Mall Basement 1 (25 Nov – 18 Dec, 10am-10pm)
Marina Square Level 2 (25 Nov – 18 Dec, 10am-10pm)
Millenia Walk, North Galleria Level 1 (25 Nov – 18 Dec, 10am-10pm)
The Shoppes at Marina Bay Sands near B1 Concierge (25 Nov – 18 Dec, 10am-10pm)
One Fullerton Level 1 (25 Nov – 18 Dec, 10am-10pm, THURS to SAT only)
Singapore Flyer East Entrance (25 Nov – 18 Dec, 10am-10pm, FRI to SUN only)
Marina Bay Link Mall Basement 2 (25 Nov – 18 Dec, MON to FRI 12pm-2pm)
Compass Point Shopping Centre Level 1 (2-18 Dec, 10am-10pm)
Northpoint Shopping Centre Level 1 (2-18 Dec, 10am-10pm)
Parkway Parade Level 1 (2-18 Dec, 10am-10pm)
Suntec City Mall Basement 1 (2-18 Dec, 10am-10pm)
Cathay Cineleisure Orchard Level 1 (2-18 Dec, 12pm-10pm)
The Cathay Level 1 (2-18 Dec, 12pm-10pm)
Chevron House Level 1 (2-18 Dec, 12pm-2pm, MON to FRI only)
Esplanade Concourse & Outdoor Theatre (25 Nov – 18 Nov Dec, 6pm-10pm)
Marina Bay City Gallery (25 Nov – 18 Dec, 10am-8pm Tue-Fri; 10am-9pm Sat,Sun, PH)
Singapore Visitors Centre@Orchard Road (2-18 Dec, 10am-10pm daily)
Central Public Library (2-18 Dec, 12pm-8pm daily)
Jurong Regional Library (2-18 Dec, 12pm-8pm daily)
Serangoon Public Library (2-18 Dec, 12pm-8pm daily)
Tampines Regional Library (2-18 Dec, 12pm-8pm daily)
Woodlands Regional Library (2-18 Dec, 12pm-8pm daily)
Follow me on my blog, twitter, facebook as i bring you updates on the Marina Bay Singapore Countdown 2012! 🙂