Bacteria in plaque produces acids that damage one's enamel over time. Introducing Pearlie White®'s A.R.T. Active Remineralization Toothpaste which is developed especially for individuals seeking to actively repair and strengthen demineralized and sensitive teeth to their optimum condition.
Made in Pearlie White's GMP (Good Manufacturing Practice)-certified facilities in Singapore, the toothpaste contains Hydroxyapatite, one of the main minerals that tooth enamel is made of. When one brushes their teeth, the hydroxyapatite micro particles from the toothpaste will bond with and repair demineralized tooth enamel. Xylitol, another ingredient in the toothpaste, raises the pH level of saliva in the mouth, to encourage the natural minerals found in saliva to be deposited into demineralized tooth enamel. It also helps inhibit dental plaque acid production.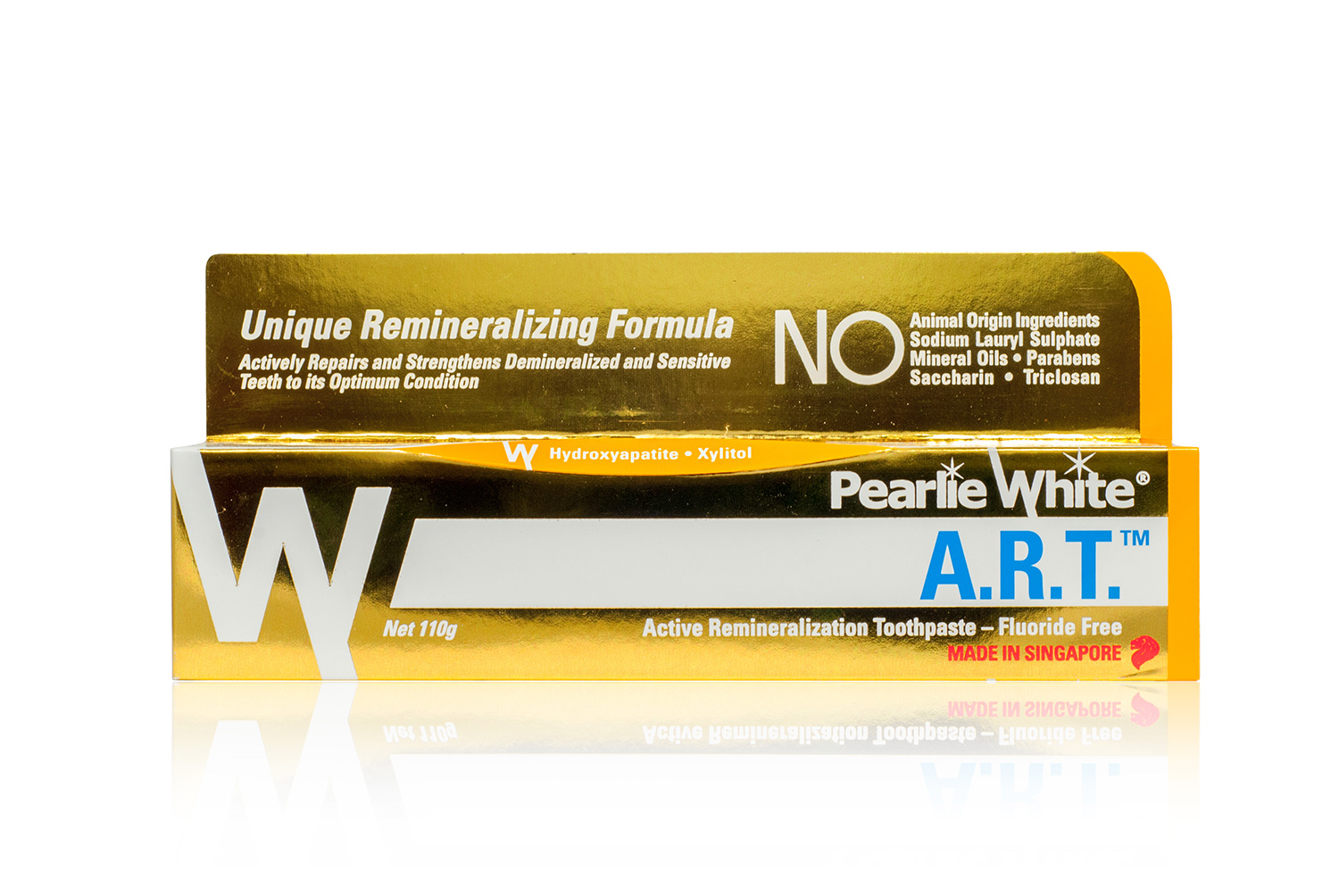 Other unique features of Pearlie White's Active Remineralization Toothpaste include:
Extra Gentle Formula with NO SLS (Sodium Lauryl Sulphate), Triclosan, Parabens, Saccharin Titanium Dioxide, Artificial Coloring, PEG (polyethylene glycol), PPG (polypropylene glycol),  Alcohol, DEG, Peroxide, Petrochemicals, Phthalates/Plasticizers, Retinol/AHAs, Mineral Oils or other harsh ingredients and abrasives
Gently removes tooth stains with Calcium Carbonate
Provides anti-oxidant benefits with Chamomile and Vitamin E
Soothes sensitive teeth and gums with Aloe Vera
Fights plaque forming bacteria with CPC
Gentle mint taste
Fluoride-Free
Not tested on animals and does not contain ingredients of animal origin
Made in Singapore
Unlike regular sensitive toothpastes that help relieve tooth sensitivity temporarily, Pearlie White's Active Remineralization Toothpaste helps to permanently address the underlying cause of it, which is demineralized teeth. It does so with a fluoride-free formula, which is especially unique and sought after by consumers whom are seeking to limit the amount of fluoride they consume daily.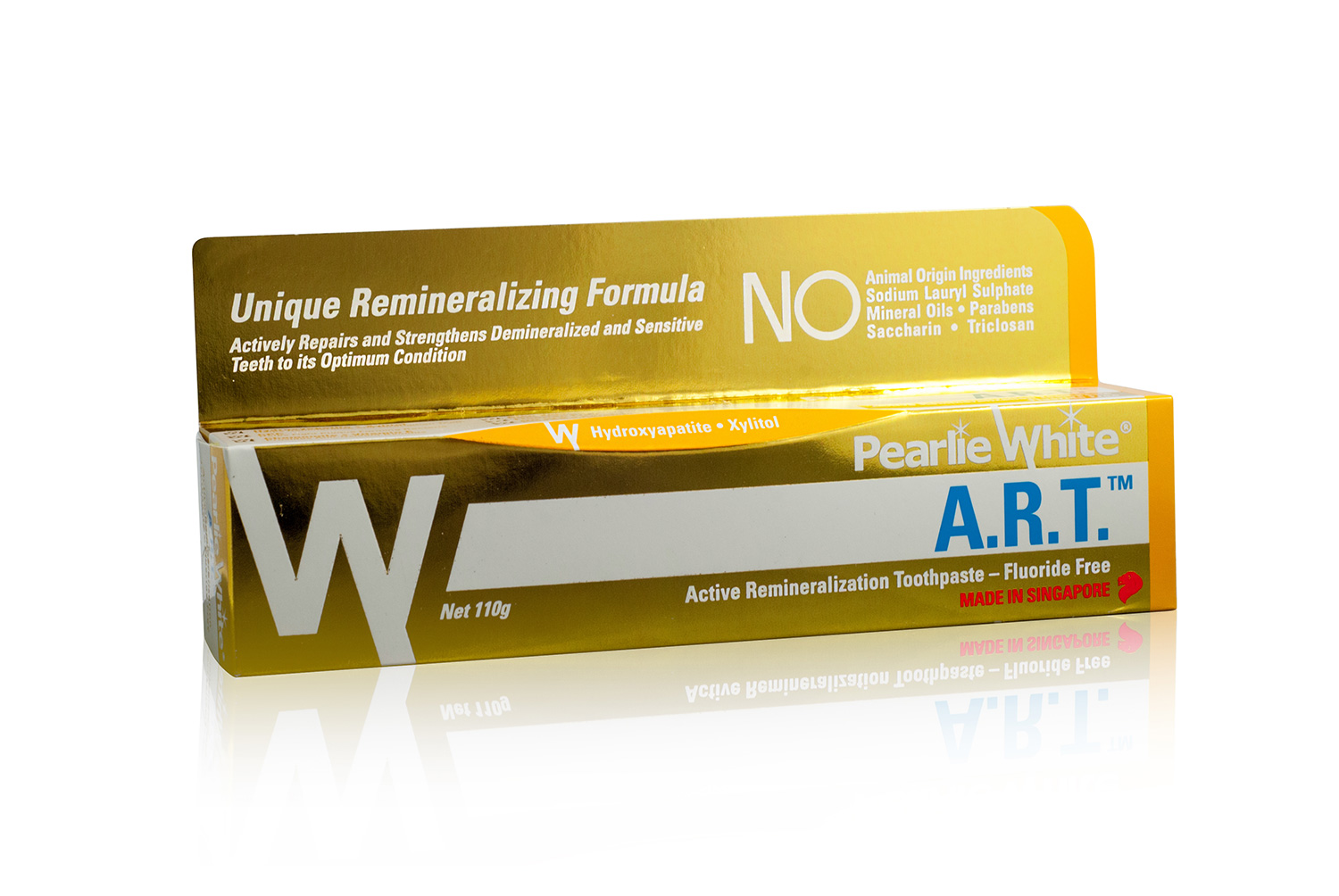 The A.R.T. Active Remineralization Toothpaste retails for $12.50 and is available at the following retail outlets:
Guardian Health & Beauty Stores
CK Department Stores
John Little
TTSH Hospital Pharmacy
Khoo Teck Huat Hospital Pharmacy
NHG Polyclinics
Rey-Im Cosmetic House
Pearlie White e-store
For more information on Pearlie White®, visit www.pearliewhite.com.