New Crocs New You
Hello everyone! got miss my entry anot?! haha~ Was invited to the New Crocs New You Fashion Show held at Vivocity during the weekend and was surprised to see so many bloggers turning up! it's like a big gathering for us!
Outfit of the day~ Since it's their spring summer collection, so i decided to wear something flowery ~
Together with calvin 😉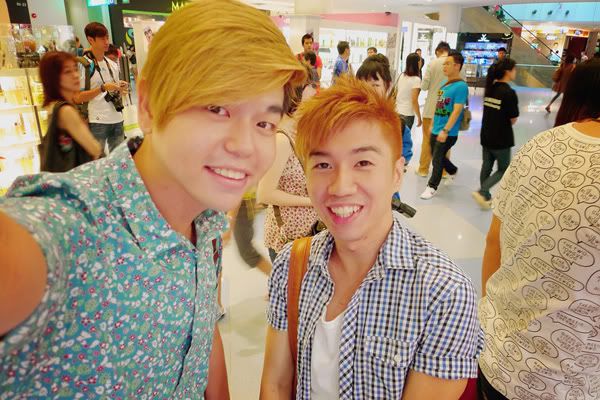 seated and ready for the show to begin!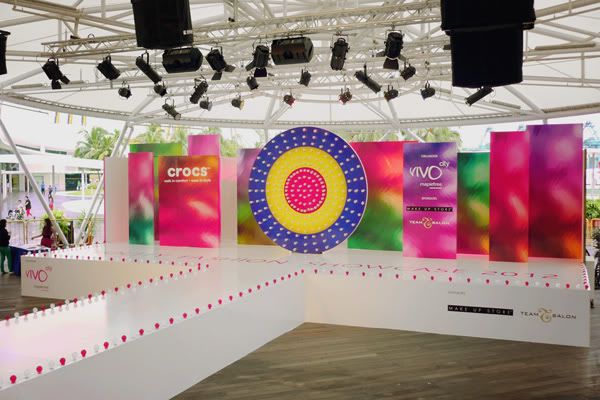 The host of the day is MINT!!! so proud of her! *clap clap*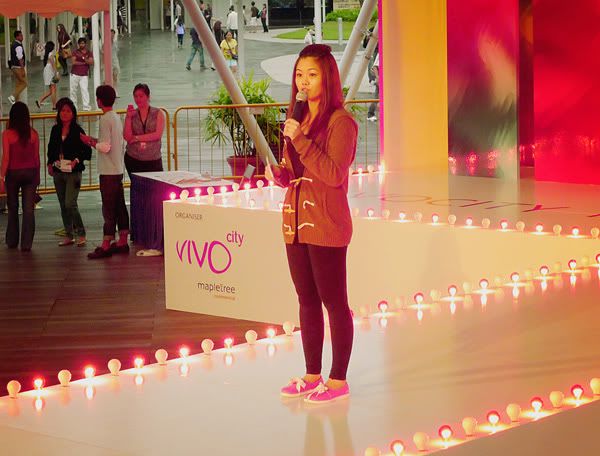 Here's the well known stylist, Kovit, sharing tips on which pair of crocs to match with for a clubbing night 😉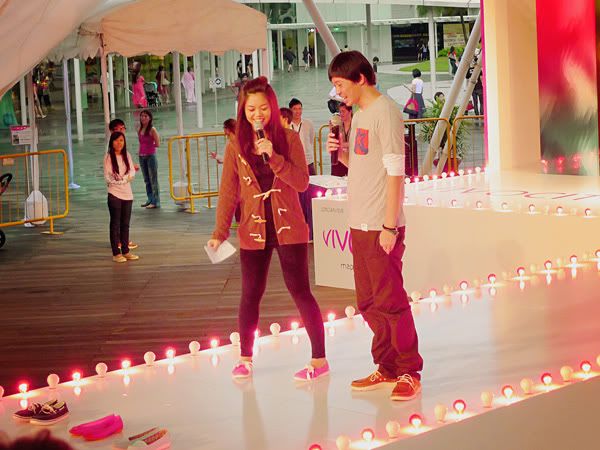 and let the fashion show begin! 😀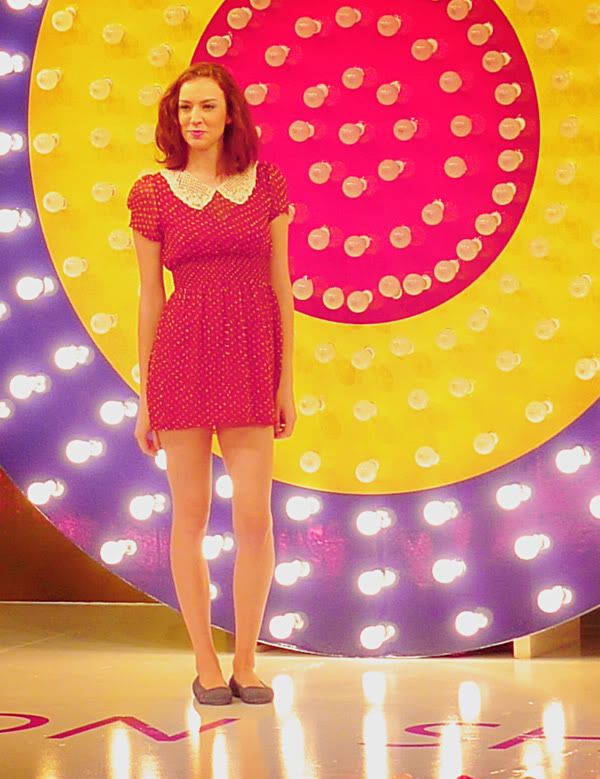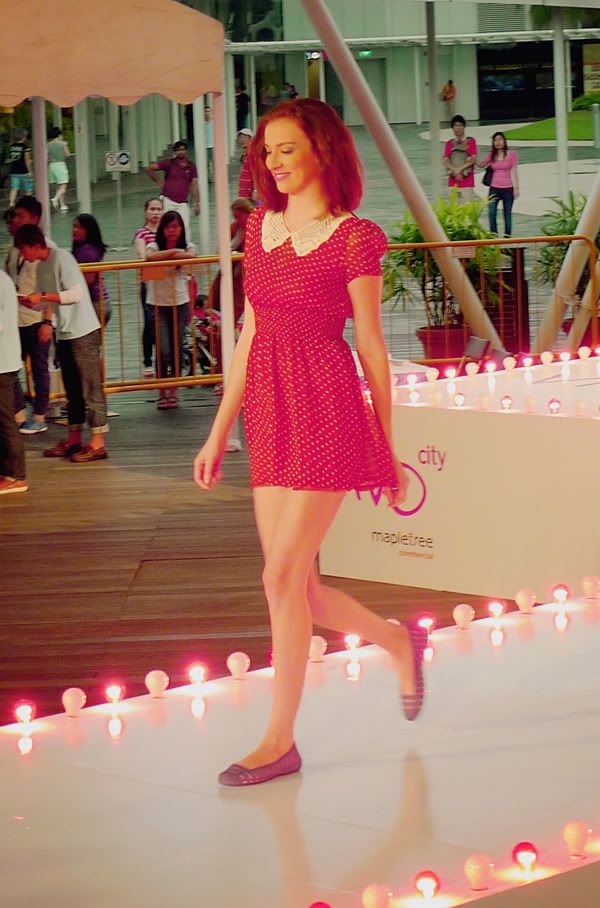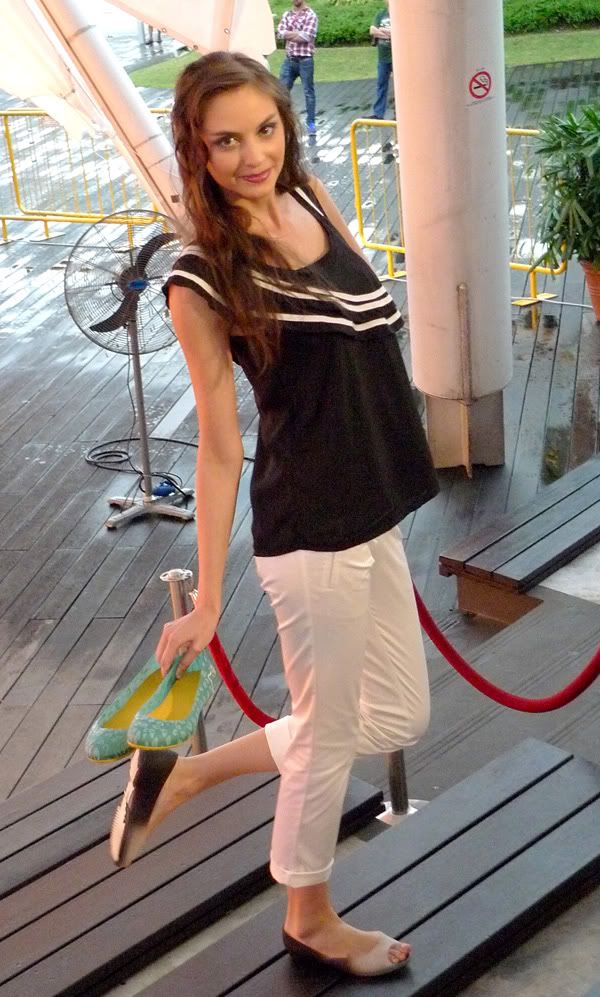 this gotta be one of my favourite design.. I'm having a pair of it right now! ;D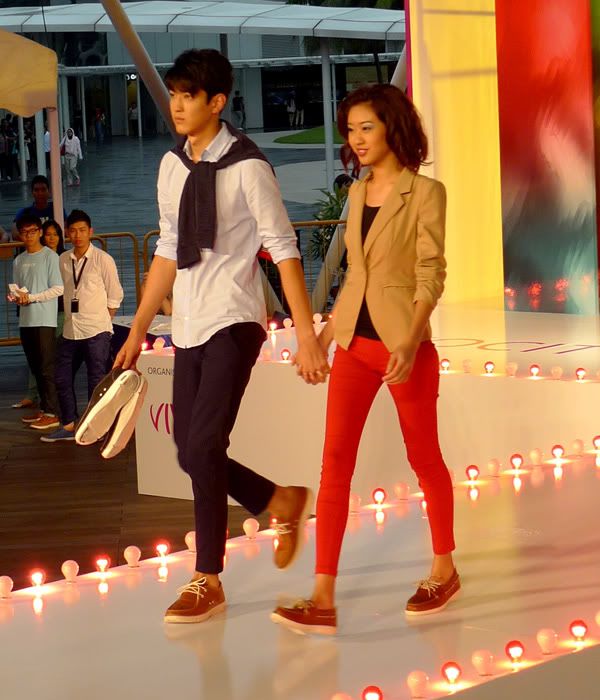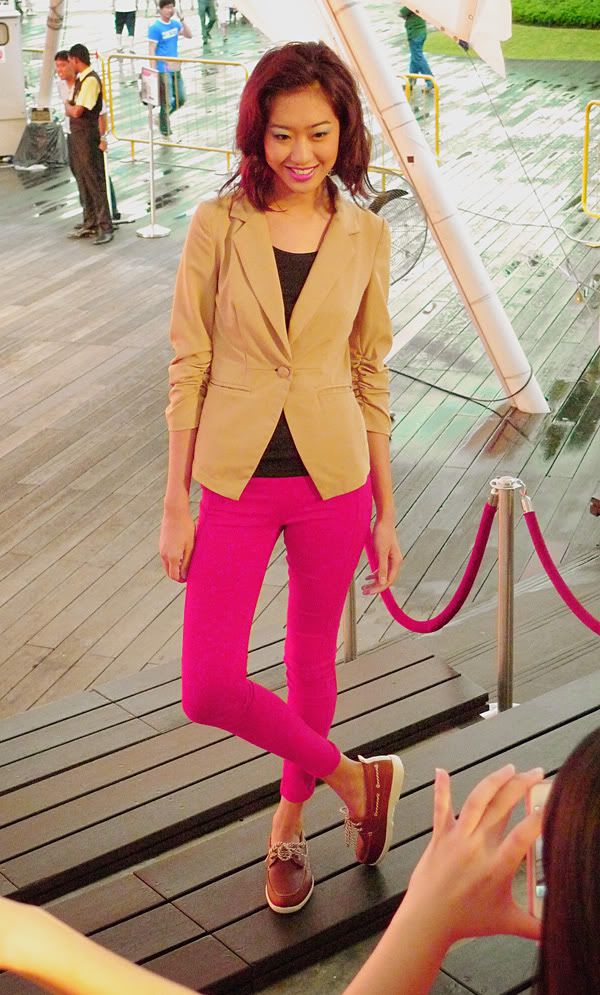 this guy got the Wu Chun sei~ don't you agree with me?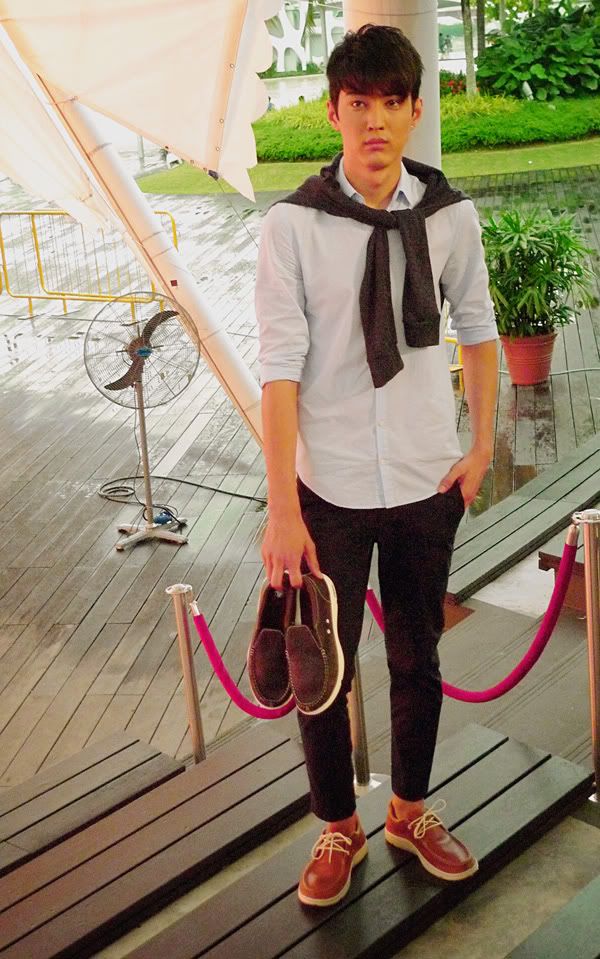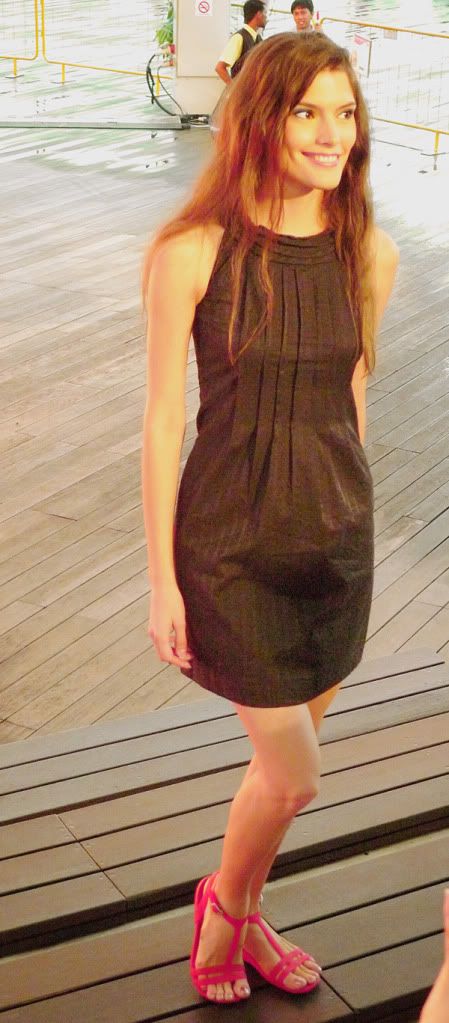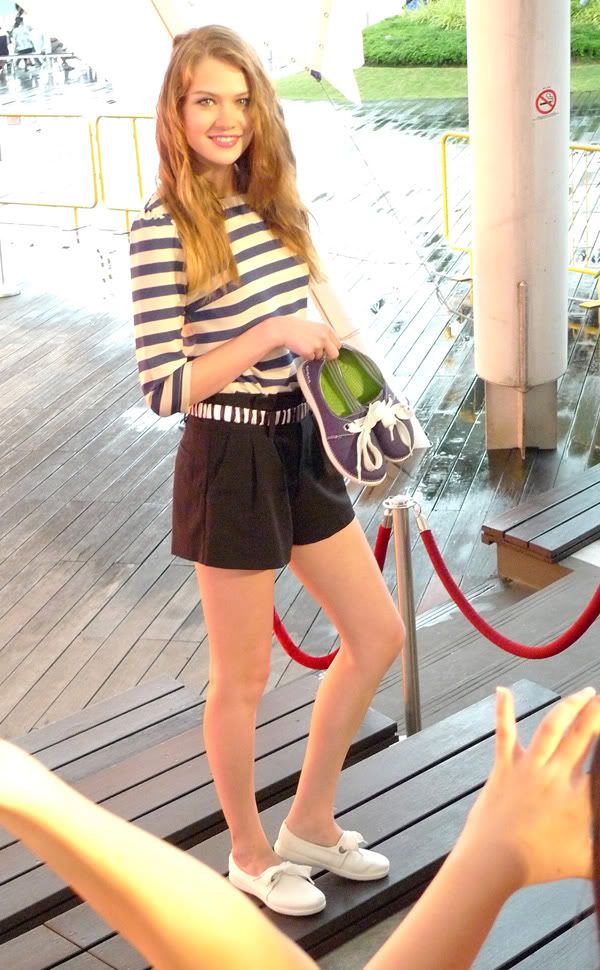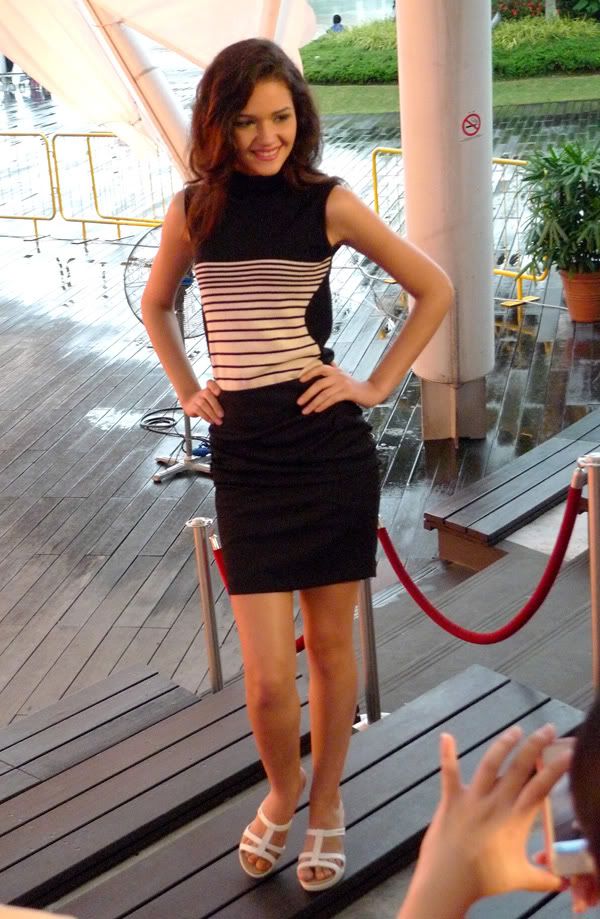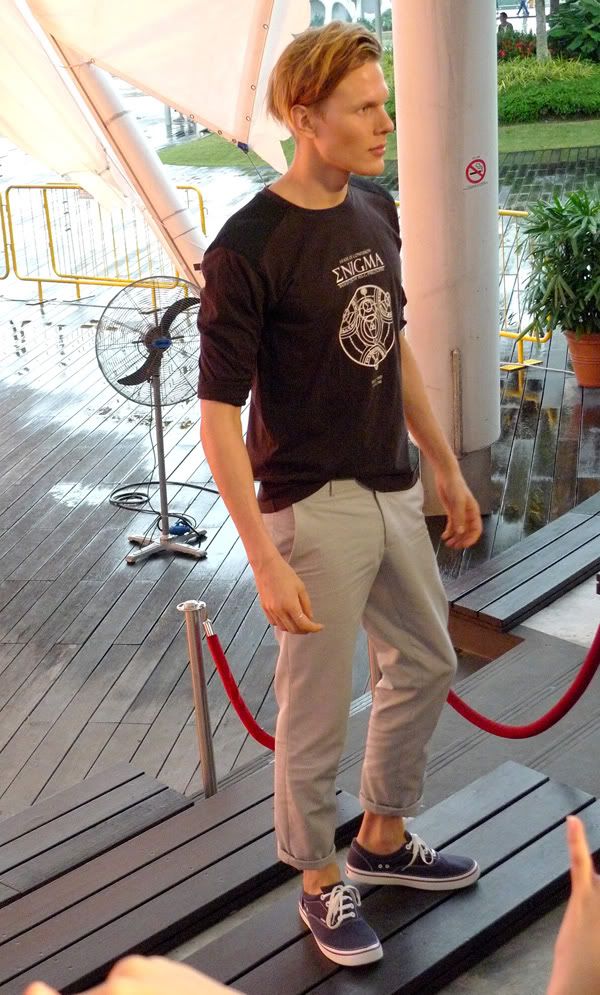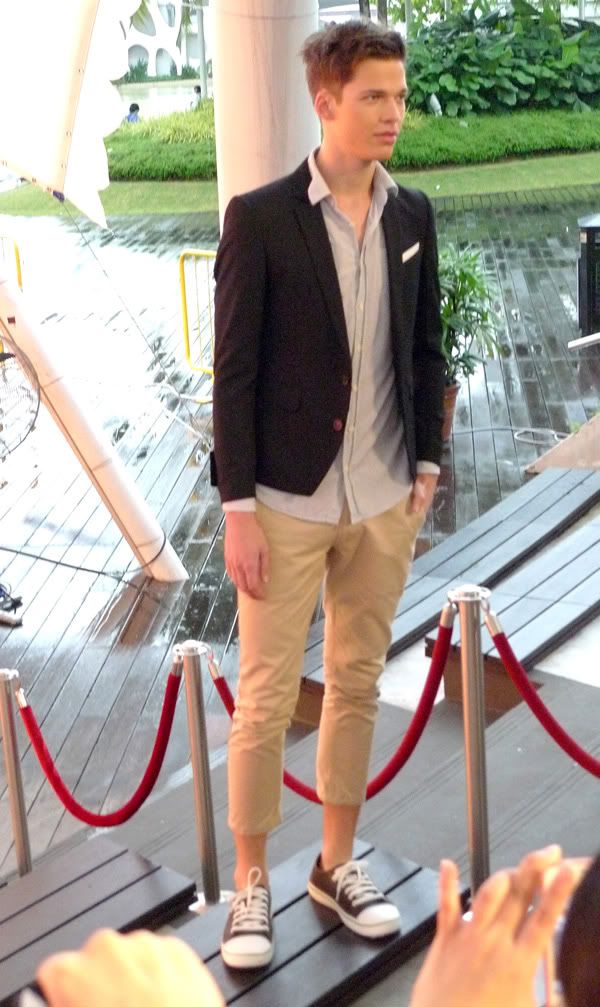 other than images, i've took some clips of the fashion show to consolidate for you guys! SEE! got yong xin anot?! haha~
The female bloggers decided to conquer the runway after the show~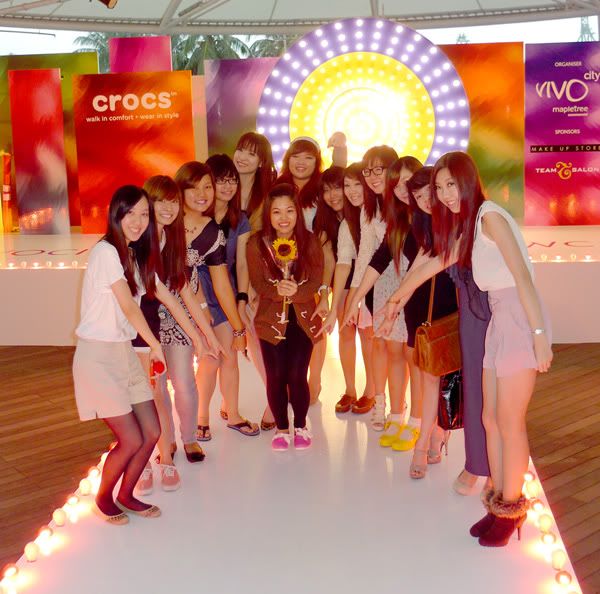 AND both calvin and i decided to conquer the runway as well! … ermz. the board on the runway to be exact…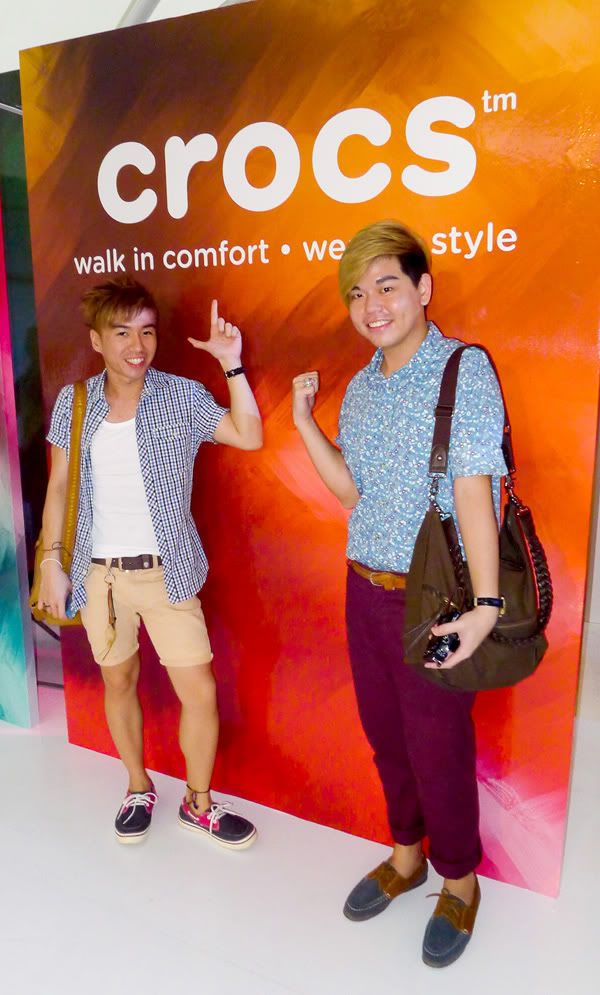 a pic with mint that did a wonderful job that day! ;D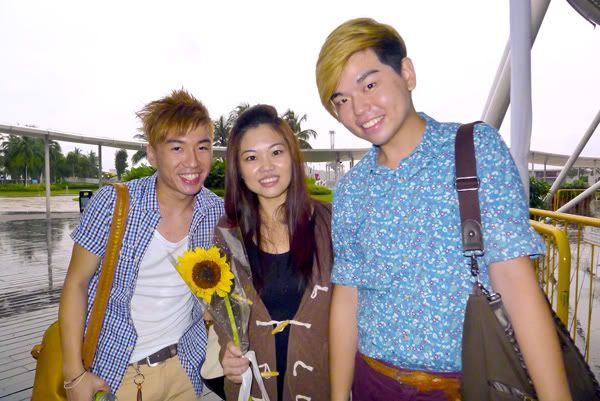 After the show, we went back to the store to redeem our complimentary pair of crocs only to know that we can start redeeming it the following day! TOO gan chiong and i can't wait to get my pair of crocs after the fashion show…
SO! the next day, met up with calvin to the Crocs flagship store at plaza singapura to collect our shoes! 😉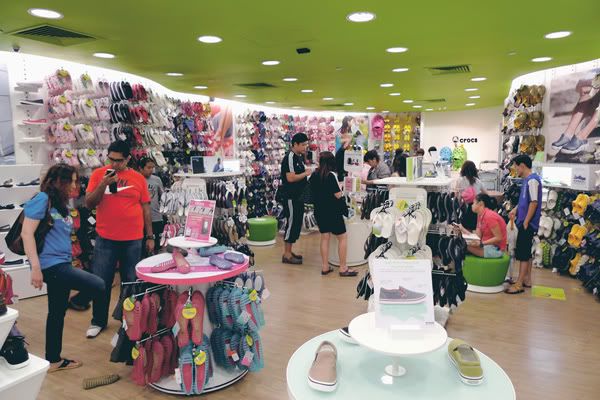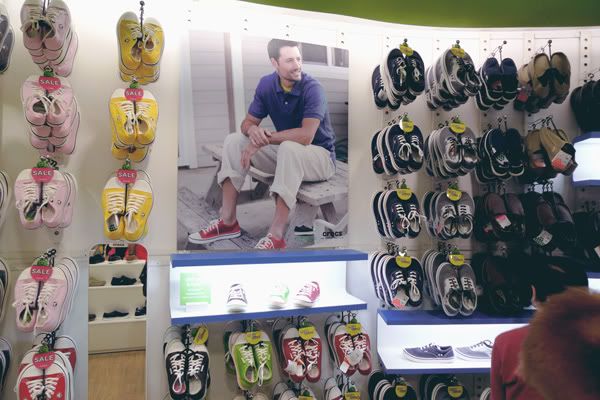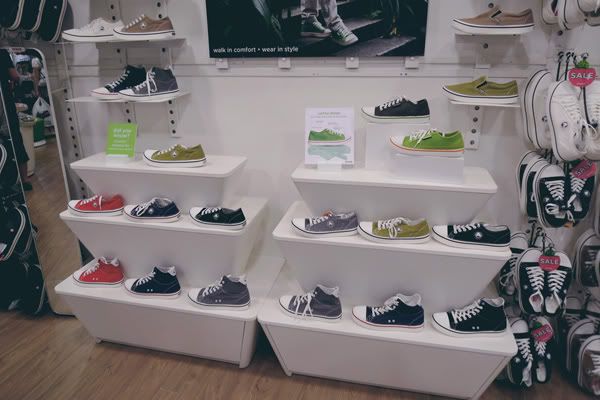 the ladies have a WIDER collections and designs to choose from…
all of them look SO GOOD!!!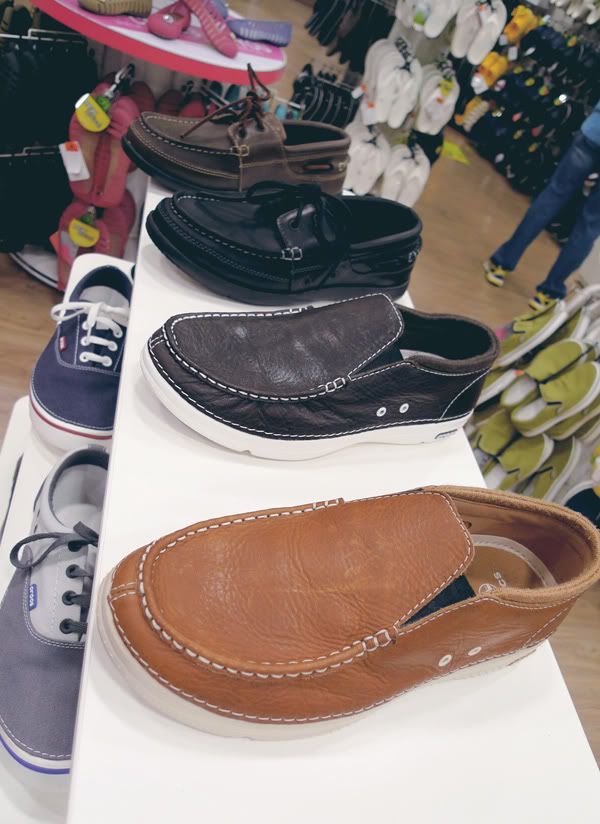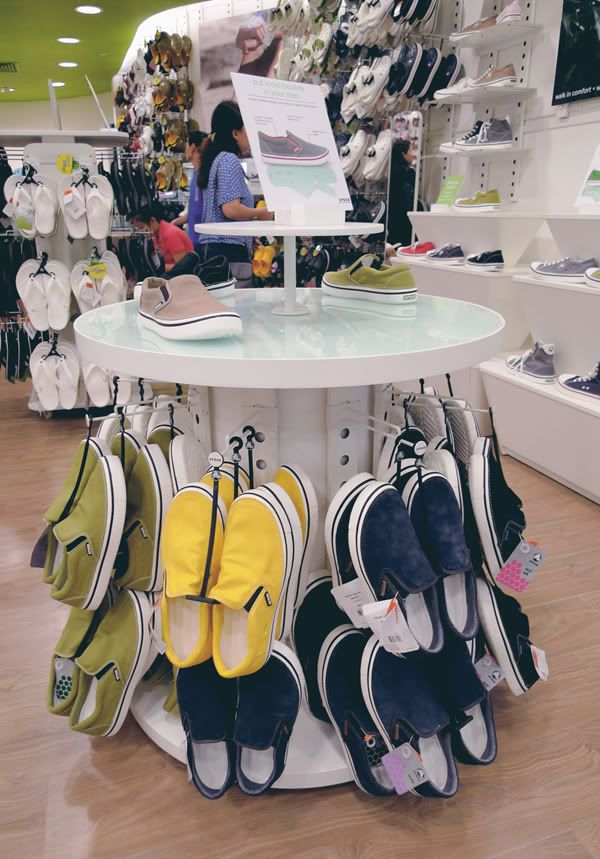 As there was too much design that i would love to get.. i shortlisted a few to try on 😉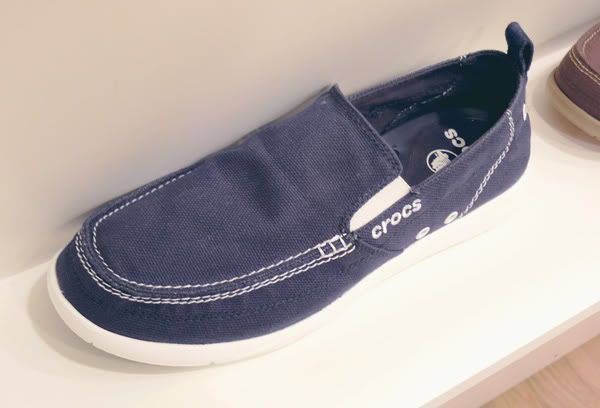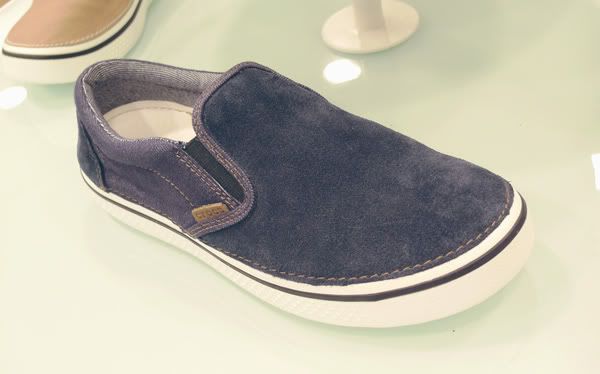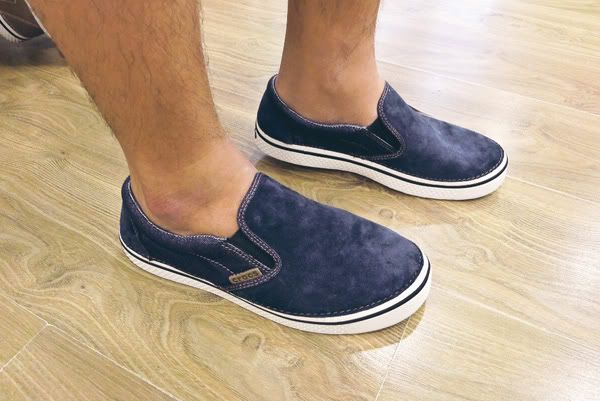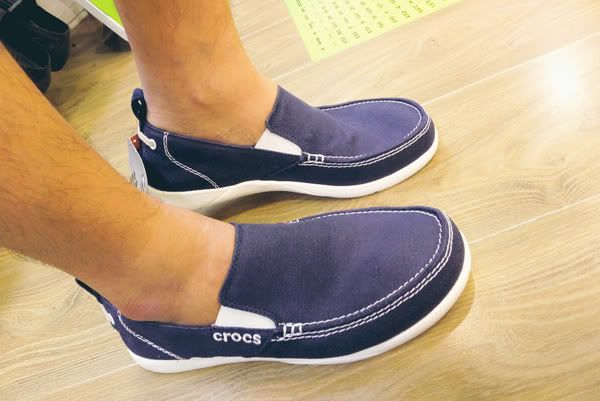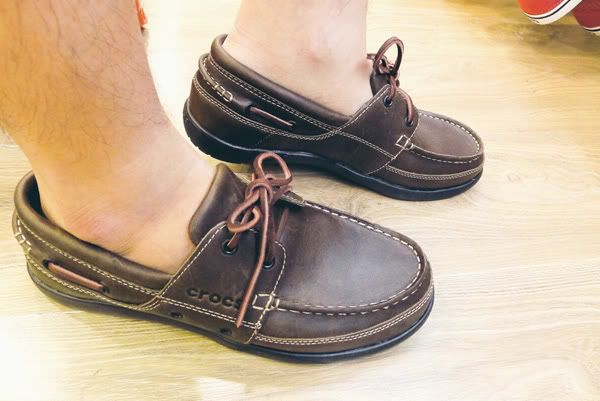 while waiting for the friendly staff to help us check on the shoes that we wanted from other outlets as the design we wan doesn't have the sizes at the ps outlet, we camwhore! just one pic ;P (*ps : went for haircut at 99 Percent in the afternoon so you can see my "hair tattoo" here ;P)
So we visited the outlet at marina bay sands to collect our shoes.. Thank you Crocs!!! 😀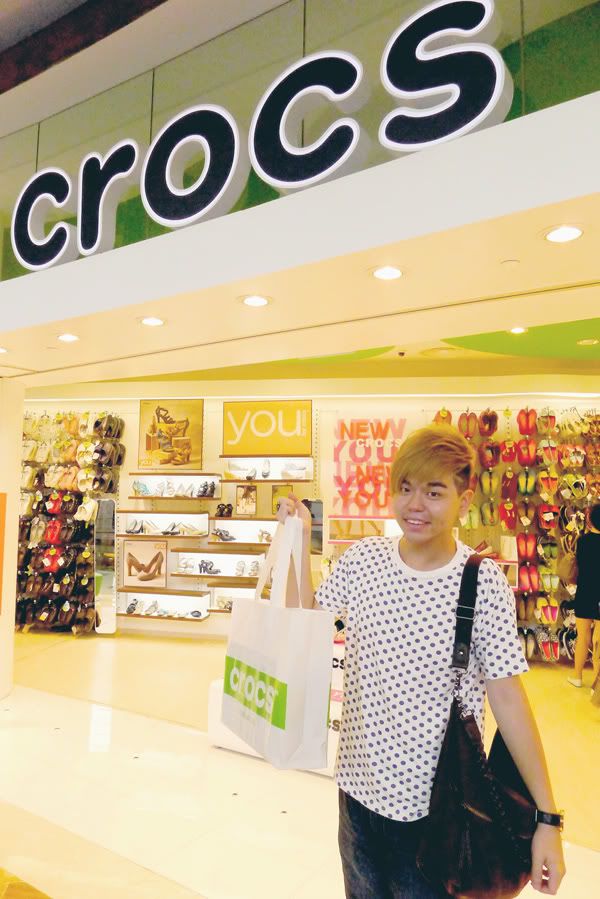 Curious to know which pair of shoes did i pick up from the store? hehe~ check out my next entry as i will tell you how do i match different outfits with JUST ONE PAIR of CROCS! ;D
meanwhile, while waiting for my entry, i've something to share with you!
Stand a chance to WIN something AWESOME!!!
A MAKEOVER Travel Package worth USD8,000!
What you need to do is very simple. Just head down to the New Crocs New You website (they have very interesting website design!), in less than 500 words, tell us why you deserve to win this ultimate makeover. One finalist will be selected from each participating country and by being selected as one of the finalist to represent the country, you will be awarded with S$6,000 shopping spree vouchers with a professional stylist (kovit, the stylist you see above) for a makeover!
Once you are chosen, share your story with your friends and ask them to vote for you. If you have the most votes, you and a guest will receive round trip tickets and accommodation in a city of your choice*. You will also be sent on a shopping spree with
a recognized beauty and style expert.
AWESOME RIGHT?!
Other than taking part in the makeover contest, do download the Crocs Mix&Match Mobile app whereby you can snap a picture of your outfit, and it will help to match the best pair of Crocs shoes to coordinate with what you are wearing! So you can now try the latest design virtually without having to visit the physical store 😉 If you love the combination, you can purchase them through the application on the Crocs webstore!
Download them here. Available on iPhone & Andriod.
iPhone App: http://itunes.apple.com/sg/app/id496469208?ls=1&mt=8
Andriod App: https://market.android.com/details?id=com.razorfish.crocs.sg&feature=search_result#?t=W251bGwsMSwxLDEsImNvbS5yYXpvcmZpc2guY3JvY3Muc2ciXQ
Now go take part and play with the apps while i work on my upcoming entry.. DO remember to check back yeah!!! 😀
* * * * * * * * * UPDATES * * * * * * * * *
Check this entry out as well! 😀