Although his scientific achievements still inspire awe, few know the full story of the 20th century's most brilliant icon Albert Einstein. National Geographic's new 10-part series GENIUS – the channel's first fully scripted series – explores Einstein's extraordinary professional achievements along with his passionate and complex personal relationships. The mini-series arrives in Asia first, premiering on National Geographic on Sunday, 23 April, at 1900hrs – a full two days before the series' global premiere.
With GENIUS, National Geographic is taking a revolutionary step to becoming an original content creator, ready for battle on the scripted TV landscape. GENIUS follows Einstein's journey from an imaginative thinker of humble origins, to fleeing the Nazis during World War II, to attaining global celebrity status for his scientific endeavours. GENIUS will help viewers learn more about how Einstein unlocked the mysteries of the cosmos in a significant historical era spanning two World Wars.
The "Everyday Genius" Contest
"I have no special talents, I am only passionately curious." – Albert Einstein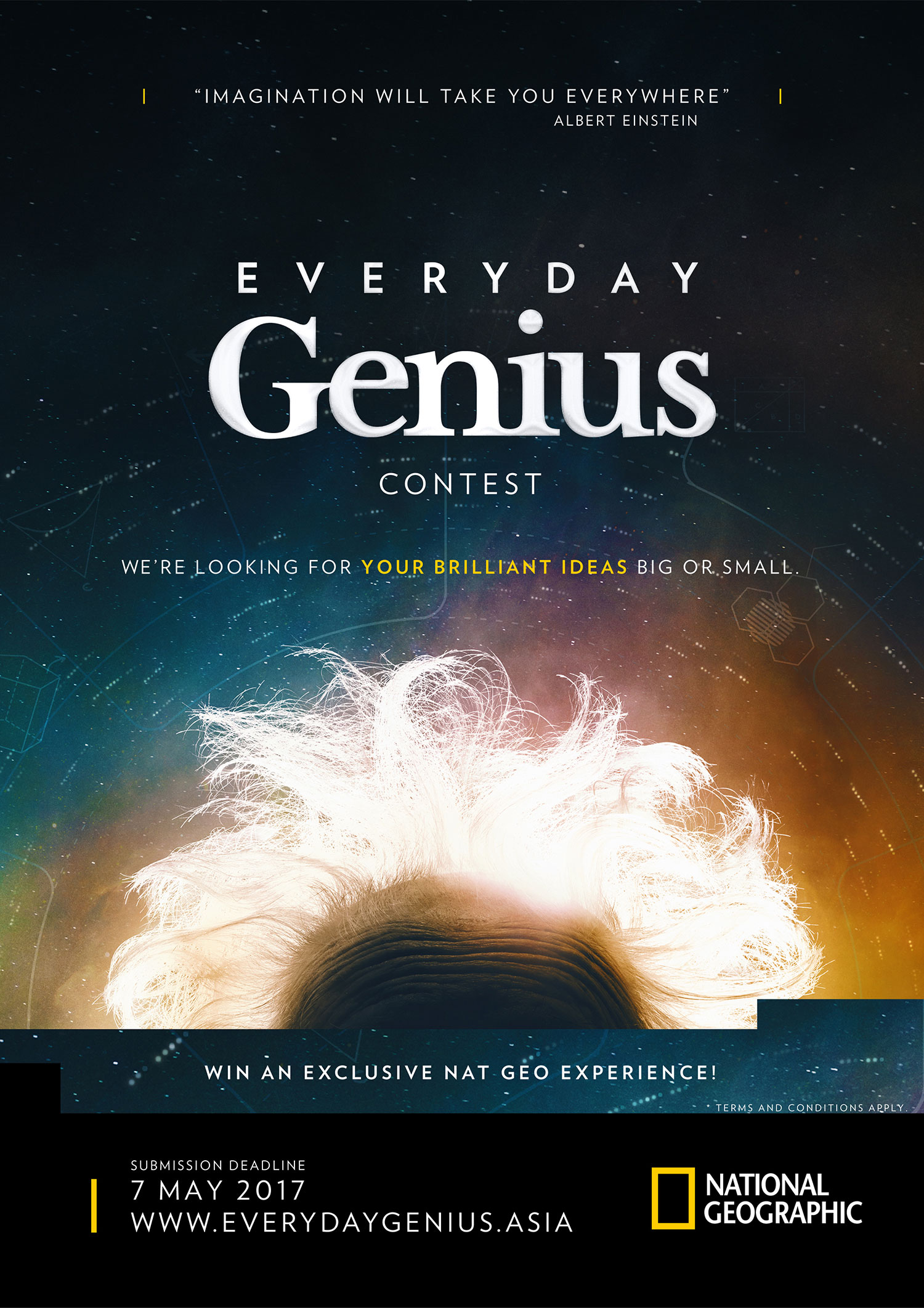 Join the "Everyday Genius" contest by submitting your brilliant ideas – the ones that could solve an everyday problem, and the ones that could change the world – for your chance to win exclusive access to the National Geographic Explorers Festival in Washington D.C across 15-18 June 2017. This exciting annual event brings together the world's most fascinating and innovative scientists, conservationists, explorers, and storytellers together in one place to share their latest discoveries and ideas.
Visit www.everydaygenius.asia for more information and to submit your ideas from now till 7 May 2017. Vote on who you think should be named Asia's "Everyday Genius" from 12 May 2017.