Sentosa Palawan Green hosted more than 5,000 participants of the MY LITTLE PONY Friendship Run, held for the first time in Singapore, as they galloped their way to the finish line to celebrate the Magic of Friendship with their family, friends and favourite My Little Pony characters – Twilight Sparkle, Applejack, Fluttershy, Rarity, Pinkie Pie and Rainbow Dash. It came as no surprise to see My Little Pony fans dressed up as characters from the popular cartoon show, sporting iridescent hair extensions and colourful outfits.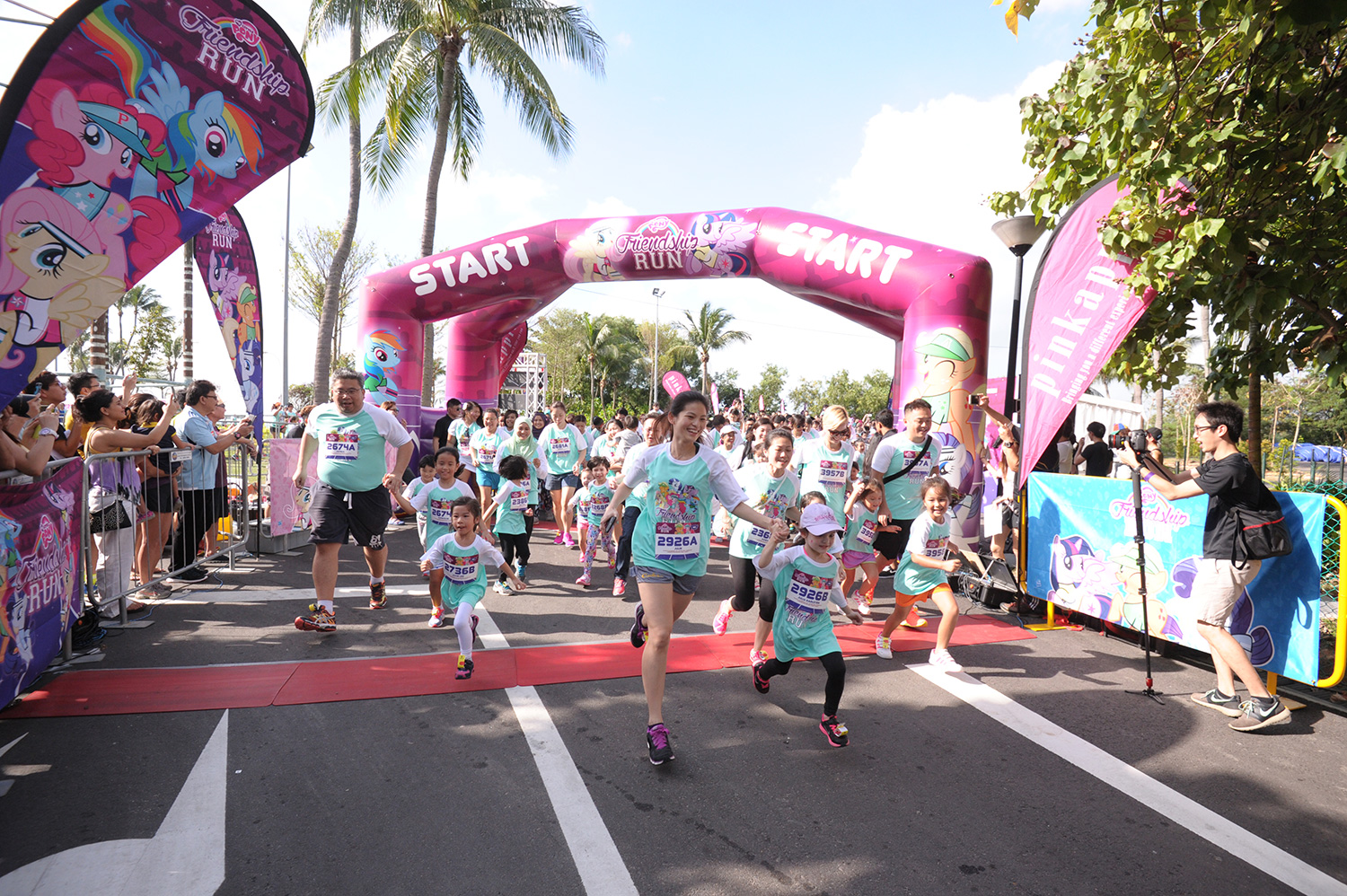 The MY LITTLE PONY Friendship Run featured three race categories: the 6KM Bestie Run, where best friends came hand in hand to celebrate the Magic of Friendship; the 1KM Pony Kids Run, where parents bonded with their children while exploring the elements of harmony; as well as the 4KM Fun Run, where fans came together to share their love for My Little Pony.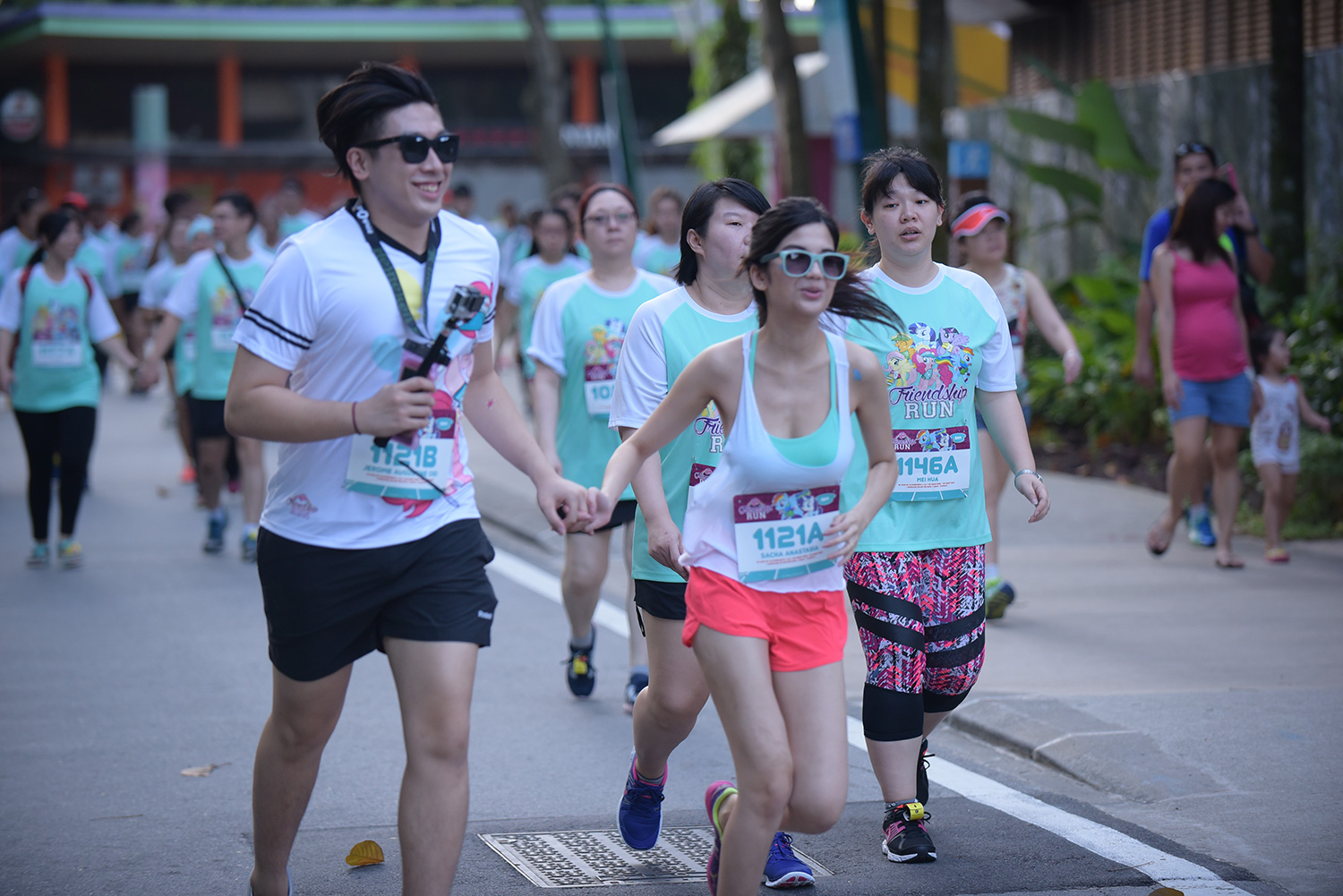 Participants also ran through four fun-filled zones – Bubbles in the Air, Sparkle Zone, Rainbow Zone and the "Say Cheese" Zone – before crossing the finish line. The young and young at heart ventured into the world of their favourite ponies together and completed the run as well as other quests.
Father-daughter duo, Mervin Liew, 40, and Alaniah Liew, 7, came in first for the 1KM Pony Kids Run, with a combined time of 11 minutes 24 seconds. "My favourite part of the run was when Pinkie Pie appeared to flag us off for the 1KM Pony Kids Run," said Alaniah, who was seen rushing off to visit the Rarity Carousel Boutique to get herself a glitter tattoo right after the run.
In the 6KM Bestie Run category, best friends, Jenny Huang and Máire Nic Amhlaoibh, each completed the race in approximately 25 minutes 52 seconds, coming in first. Another pair of best friends, who participated in the 6KM Bestie Run, and are cheerleaders from Temasek Polytechnic, Sarah Lim, 20 and Tan Li Yan, 19, they mentioned that this is their first time participating in a fun run. "Growing up, I was a big fan of My Little Pony and knew that I had to ask Li Yan to join the event with me when I first heard about it," said Sarah, who received a Pinkie Pie plush toy from her best friend for her birthday.
After the run, participants continued the fun and celebrations at the Ponyville Marketplace with various My Little Pony themed fringe activities such as the Rarity Carousel Boutique and the My Little Pony animation screenings.