A succulent chicken patty topped with a crunchy mix of wild rocket leaves, shredded lettuce and tomato slices tucked between two soft semolina buns. Crispy on the outside and juicy on the inside, each chicken patty is made from 100% chicken breast meat and battered twice to lock in the meat's moisture.
McDonald's Singapore launched the Crispy Chicken Sandwich today – the latest in a series of new customer-inspired menu items aimed at offering customers more choice and variety. The Crispy Chicken Sandwich is available from 3 March, while stocks last.
"They've told us they would like a wider range of menu offerings and different types and cuts of fish and meat. Hence the focus on 100% chicken breast meat in the Crispy Chicken Sandwich. Last month, we launched the Breaded Salmon with Paella Spice Mix. Customers can expect to see more menu items inspired by insights from customer feedback, focus group discussions, and market research over the next few months. Limited Time Offers such as these allow us to gauge market reception, learn, and improve on our offerings. You said it, we made it."
Each Crispy Chicken Sandwich Extra Value Meal, which includes the Crispy Chicken Sandwich, French Fries (M), and a refreshing glass of Coke Zero is available from $7.50. The brand new offering is available in all restaurants and via McDelivery® from 3 March 2016, while stocks last.
Customers can also choose balanced sides as options by swapping their fries and opting for a corn cup at no extra charge. They can also top up $1.20 to change their fries to a Garden Side Salad. The Garden Side Salad features whole leaf lettuce, red and white cabbage, crunchy carrots, corn kernels and tomatoes, served with a delicious Japanese dressing.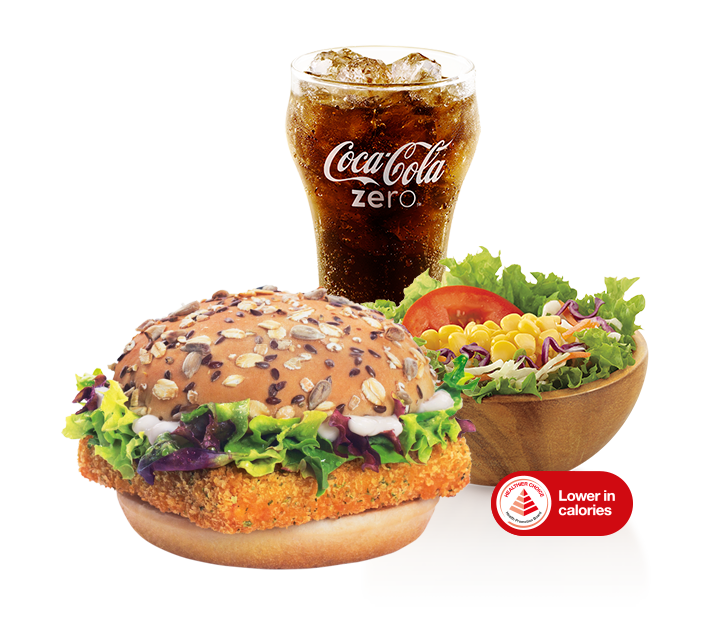 The Crispy Chicken Sandwich follows hot on the heels of the Breaded Salmon with Paella Spice Mix which was launched last month. The Breaded Salmon with Paella Spice Mix burger features a juicy patty made with wild caught Hokkaido salmon flavoured with diced red and yellow capsicums, and diced cheese – ingredients reminiscent of Spanish Paella.
Singaporeans can look forward to enjoying more customer-inspired menu items in the coming months as part of McDonald's "You Said It. We Made It." campaign.