ops.. sorry guyz.. long time never update my blog.. so i'll be doing a updating now lol~
ok.. when was my last blog? hmmmm.. nvm shall start from 1ST jan 2006 onwards ba.. haha
ended my attachement on the last day of 2005 which is obviously 31st DEC haha. took a photo with the boss on that day. although wasn't really happy with some of the work there but, there's till some good memories there. the cai fan, curry rice, and not forgetting the MUFFINS~! yummy~!! (ermz , looks like the good memories and stuff i missed are all FOOD~! lol~)
Didn't went out for count down cos there wasn't any exciting programes going on so i stayed at home and watched TV with my parents. haha 这样跨年也不是很好吗?哈哈~ really 羡慕 those pple in taiwan, their countdown program was so fun sia.. i think its time singapore buck up le.. every year also got nothinf special de. only thing is use FIREWORKS to attract pple go see, but all the same design de, nothing new or special .. SINFAPORE, think about it ok ? lol
Below are some pic of S.H.E 1st time @ Taiwan 跨年~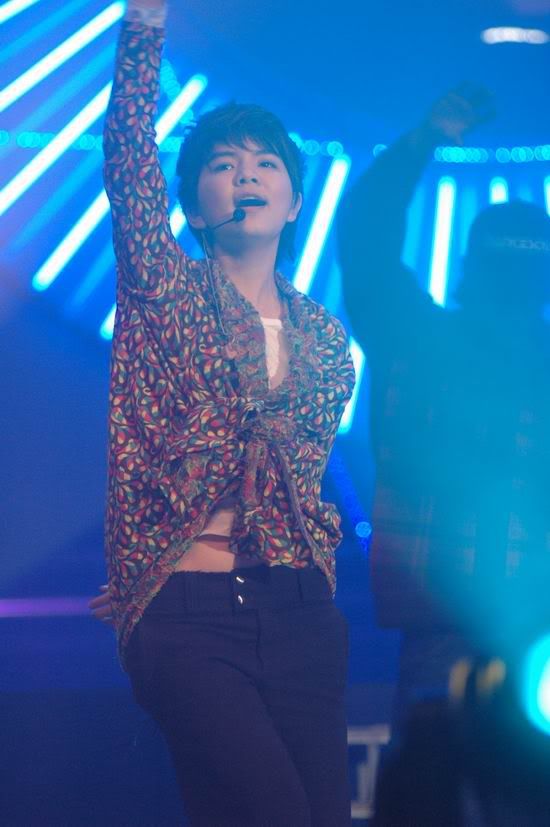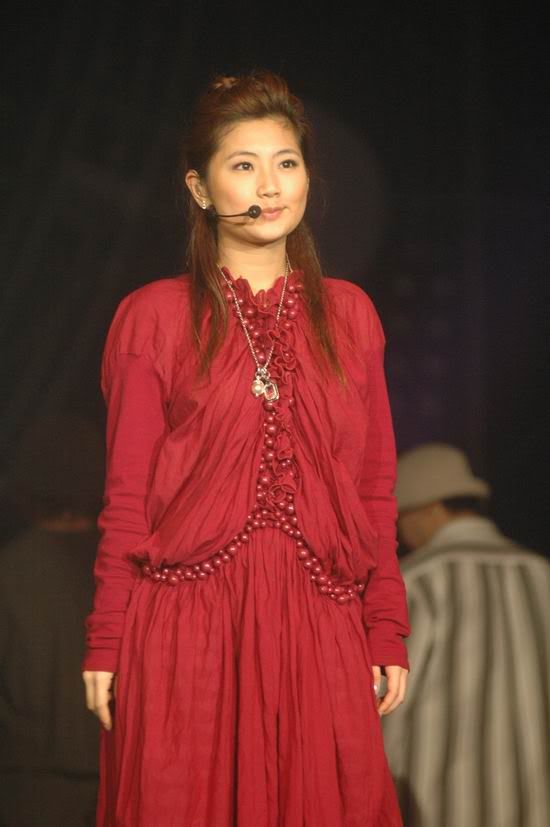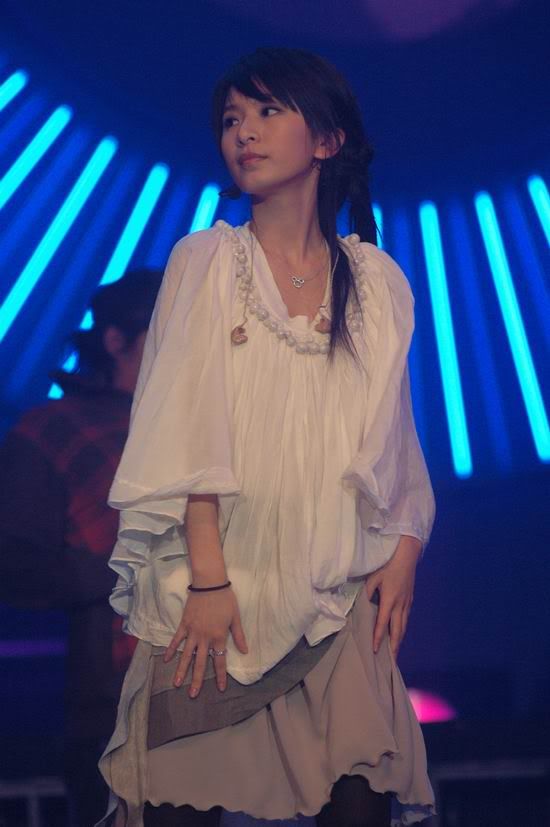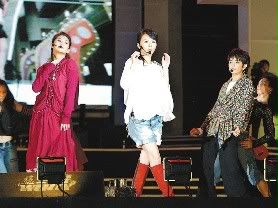 Very 1st artist to take helicopter to rush for the different countdown performance location. and taoyuan airport 1st time open up the landing area for helicopter just for S.H.E ~! wooo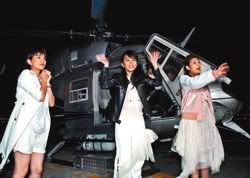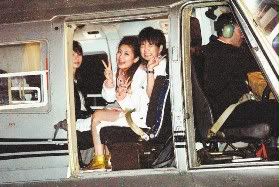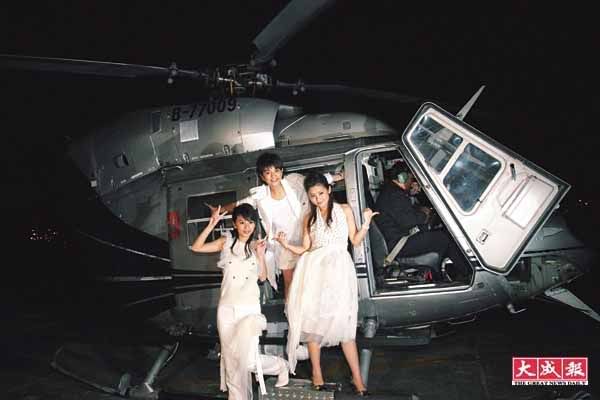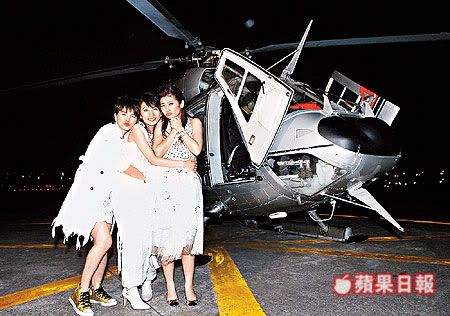 wanna noe how many location the diff artist have to rush and how much they earn? here it is~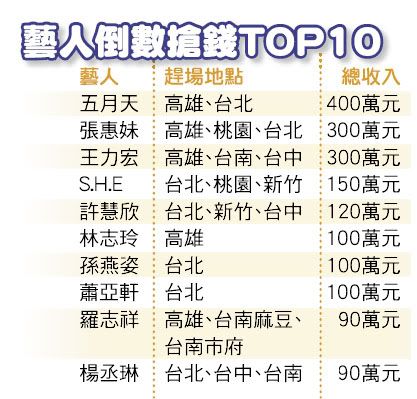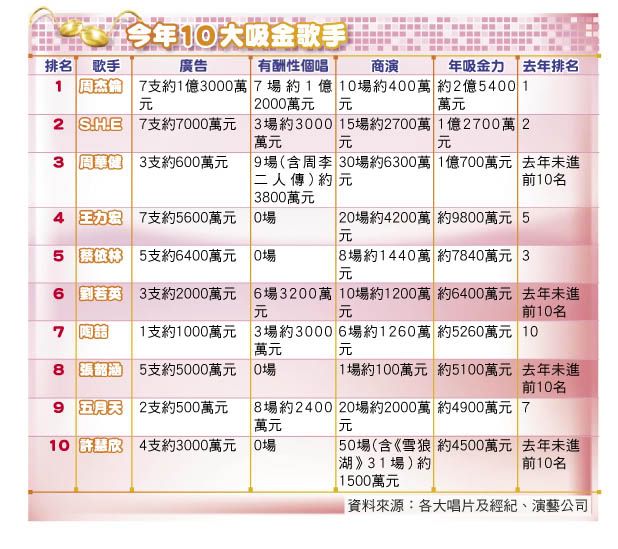 so fun hor.. best if singapore got such event
anyway sch reopen le and there'll be a assessment on the 23th JAN~! wat the *.. gotta chiong for our FYP. Go Go Go~! 为我们家油好吗?~
haha btw, the documentary that we've filmed will be shown on arts central, Project Pilot MeDia Student Catergory, 11th Jan, Wed, from 9pm to 11pm. details below~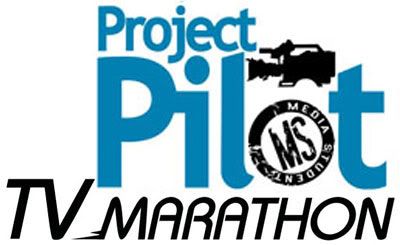 M3 – NAFA ( Nanyang Academy of Fine Arts ) VOICES ( DOCUMENTARY )
"Voices" is a documentary through the form of interviews. It deals with the topic of 'LOVE'. In this documentary, we get an insight to the views of a few couples regarding love and relationship.
PICK YOUR WINNER! VOTE FOR YOUR FAVOURITE PROJECT PILOT MEDIA STUDENTS ENTRY AND STAND A CHANCE TO WIN A PANASONIC EB-VS6 MOBILE PHONE! (Voting starts 11 JAN 9PM – 18 JAN 9PM)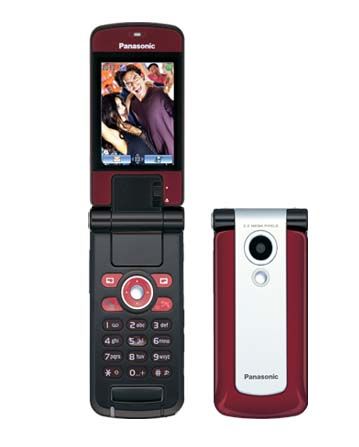 Enter: Show number Name NRIC sms to 72888Example: M2 Alan Lim S7123456F (sms to 72888)
Terms & Conditions: – Voting is open to all mobile postpaid subscribers. – Each sms costs 20cents and will be charged to your mobile phone bill
SO HEY Guyz~ DO VOTE FOR US!
*btw do watch arts central starting today and u'll get to see interview of us on TV! haha wonder how i look like on tv lol~
will ret to post the clips up IF i manage to get it lol~! hehe ..
*watch up for new updates on my blog and new layout is on it way ~!! hehe