Singapore – The list of hot pot places seems to grow in numbers and personally I love the many choices. While you may stick with your standard Hai Di Lao or default to Beauty in a Pot, we found a delicious option that is also pocket friendly. Li Ji Chuan Chuan Xiang 李记串串香 opened its second outlet at Jalan Besar which is fast becoming the food street of choice for those in the know.
They specialise in tantalising skewers, innovative and tasty soup bases and mouth-watering Chef's Specials. Need a custom menu for a special occasion? Call in advance and the chef would be happy to design a menu for your needs.
Start your meal with enticing appetisers including Seaweed Salad (海藻沙拉), Tasty Beauty Lips (爽口美人唇) and Spicy Oyster Mushroom (香辣杏鲍菇). Special recommendations include Baby Mala Fresh Lobster, Baby Garlic Fresh Lobster (蒜蓉鲜活小龙虾), Mala Pot .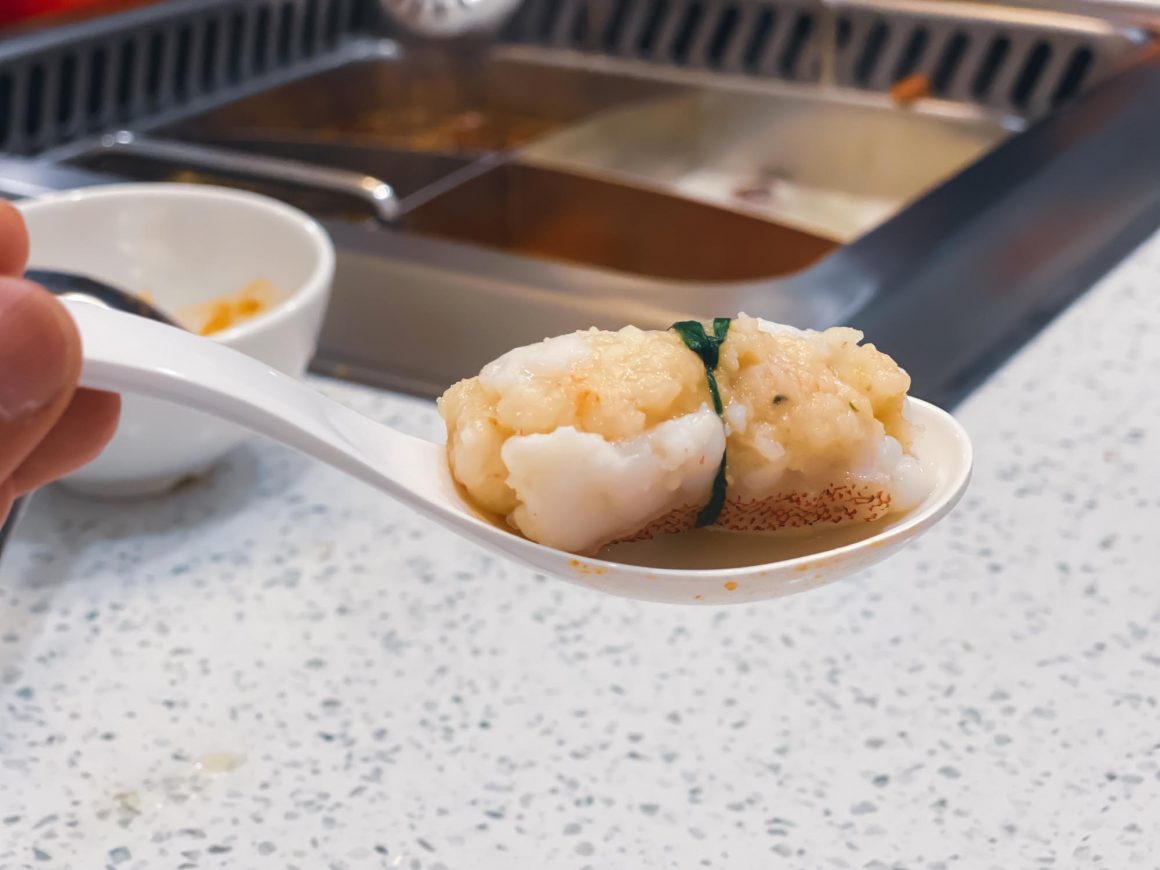 Let's talk about the soup, this should be the star of any hotpot place and boy did they deliver. We could not stop drinking the chicken and Tomato soup base. The soups are robust, made fresh daily and no you will not feel thirsty after the meal from drinking too much of the soup. We recommend trying the green pepper chilli mala for something more numbing but not so spicy. Here is our list of recommendations
Soup Bases汤底
麻辣锅底 (清油)Mala 李记独特青一色锅底
Green Pepper Chilli Mala 三鲜鸡汤锅底
Chicken 番茄锅底
Tomato Soup
Base Prices
两种口味锅底Double Base Soup – $13
(add $3 for李记独特青一色锅底 Green Pepper Chilli Mala)
四口味汤底Four Flavours Soup Base – $18
(add $2 for李记独特青一色锅底 Green Pepper Chilli Mala)
全锅Single Soup Base – $10
(add $5 for李记独特青一色锅底 Green Pepper Chilli Mala)
Skewers $0.50 per stick
香菜牛肉 Beef with Coriander Skewer
香菜猪肉 Pork with Coriander Skewer
秘制鸡肉 Special Recipe Chicken
Plates
新鲜虾滑 Fresh Prawn Paste $10
神仙牛肉 Signature Beef Slices $8
肥牛片Fatty Beef Slices $8
梅花肉 Pork Collar $8
五花肉 Pork Belly $8
玲玲卷 Ring Roll $4 黑毛肚Black Belly $8
Private Dining Dishes私房菜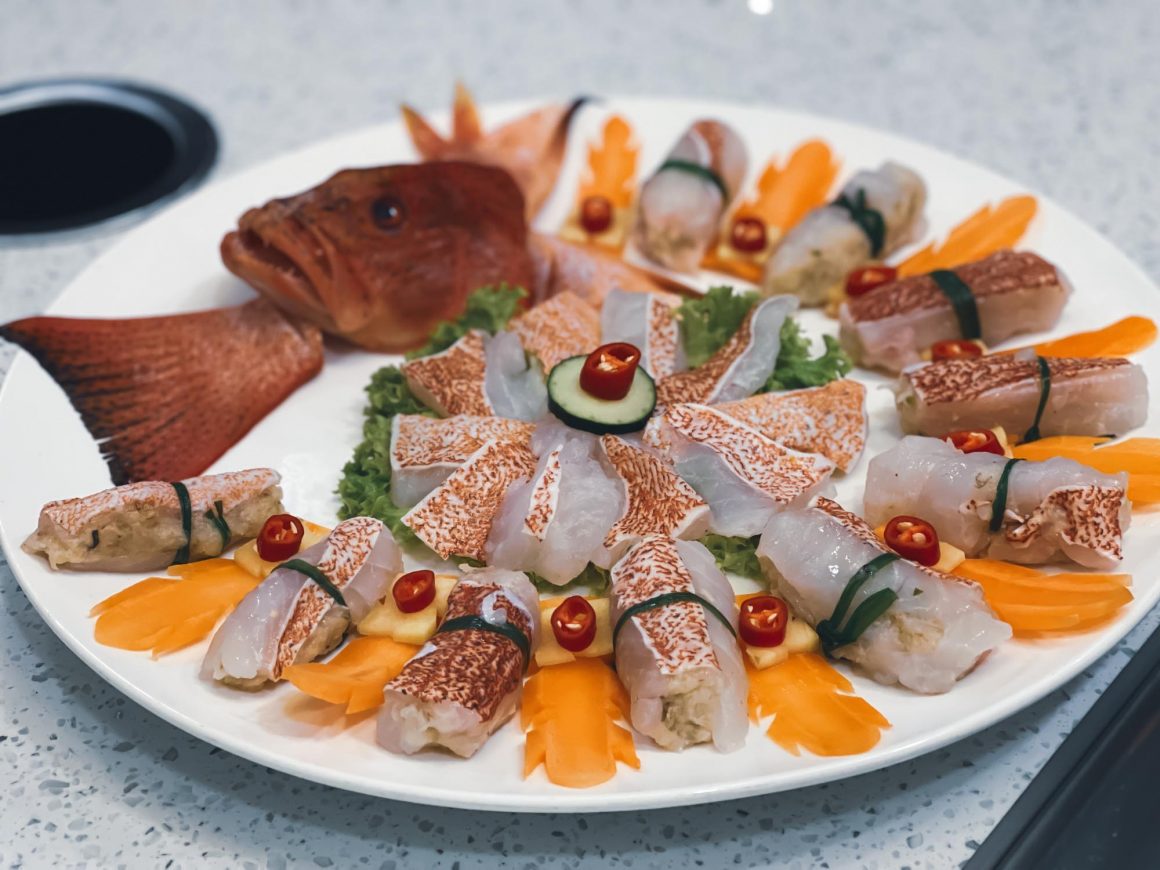 红斑 Garoupa stuffed with 新鲜虾滑 Fresh Prawn Paste – $98
The fresh Garoupa is something that everyone has tried so the chef has cleverly incorporated fresh prawn paste together with the fish, we felt that the combination gave a good texture to each bite and is something that seafood lovers should order.
奶黄金瓜螃蟹 Creamy Pumpkin Crab – $138 (for 1 kg) The fresh seafood is sourced weekly by the chef and we were lucky enough to try a really large crab that is firm and succulent. The pumpkin comes with a slight hint of salted egg yolk with a mellow sweetness.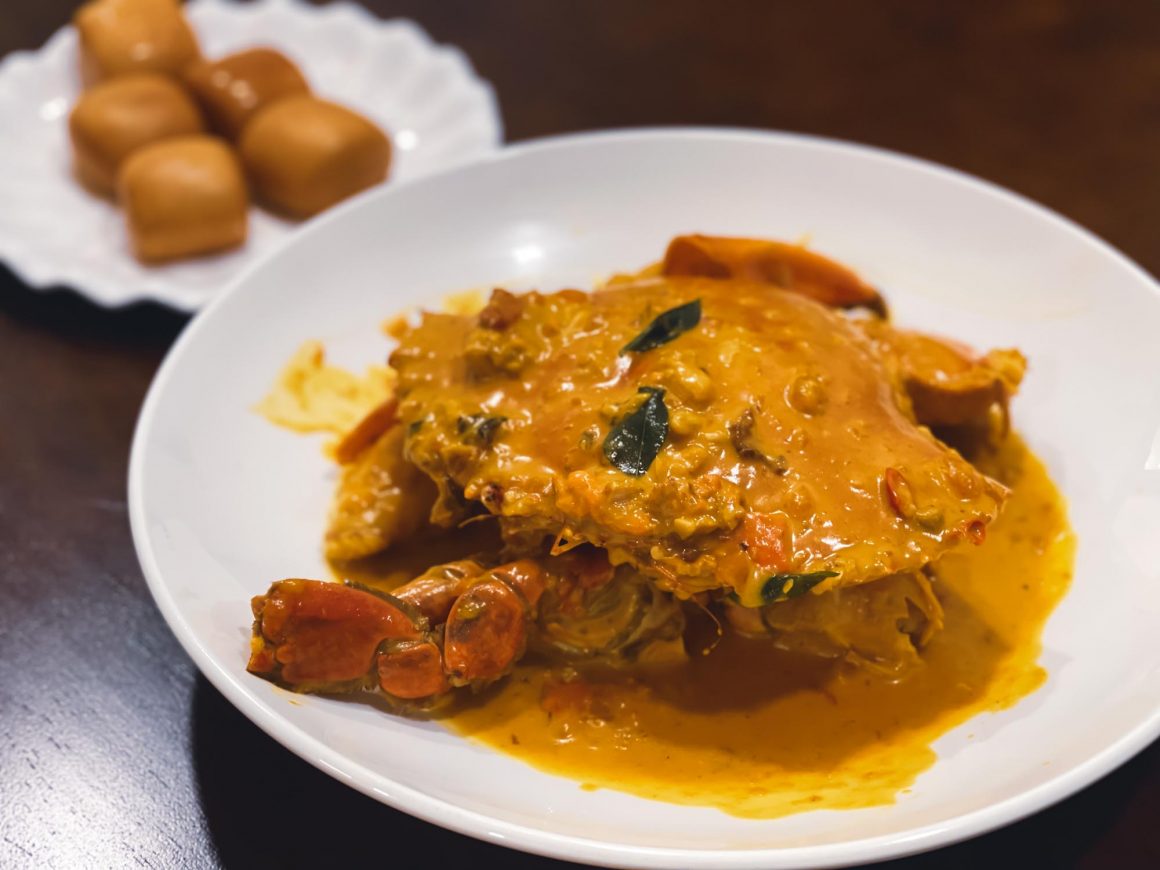 三宝金典甜品 3 Treasures Dessert Platter (coconut and coffee pudding, red bean and banana paste wrapped in pastry) accompanied with watermelon and refreshing ice jelly topped with diced haw flakes – $12
For the full menu, you may refer to https://lijichuanchuan.sg/
In Summary Li Ji Chuan Chuan Xiang 李记串串香 is a great alternative to larger well know hotpot chains. Their soups are hearty and feel like a hug from within, the food quality is good and pocket friendly prices makes it a great option for all. For the uninitiated go try it for yourself today !
206 Jalan Besar Singapore 208892
Operation Hours: 12:00 pm to 12:00 am
For reservations, call 6291 2289
This was an invited tasting, though all opinions expressed are our own.