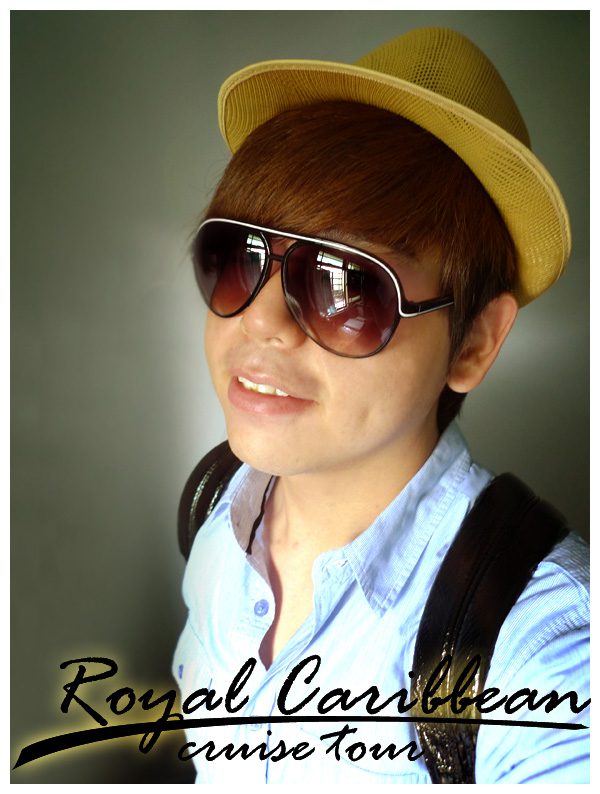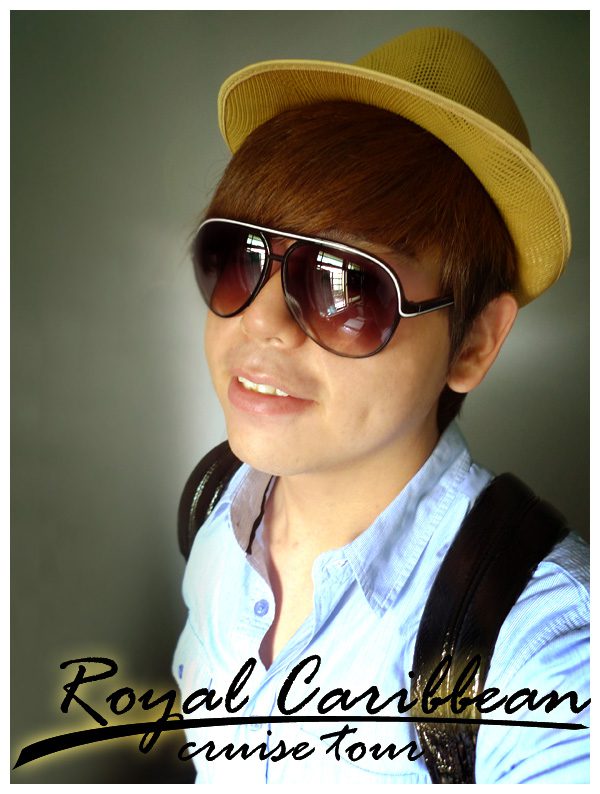 WOOHOO! firstly, i would like to thank Royal Caribbean and omy.sg for inviting us, bloggers, for this cruise tour on board the Royal Caribbean, Legend of the Seas on Monday morning. Was really looking forward to it and feeling extremely excited!
Still remember my very first cruise tour was with my parents when i was ard primary 6? and the cruise we went on was leisure world. Not a very big one but i think that was the cheapest at that period of time. Was kinda bored over there as the cruise was small, and there's nothing much for me for me to do since my age didn't meet the casino requirement.
OK, back to topic haha! So, i'm fully dressed up for the event and off to the cruise centre (HarbourFront just in case u guys are not sure where it is) to meet up with the rest of the bloggers~!
See! Everyone can't wait to board the cruise!
My temporary boarding pass…
WEE!!! Here we go ~~~
our "Pass" …
going through our security check before boarding…
We're ON BOARD NOW!! looks grand right?! ~
The various badges and awards mounted on the wall…
Creative way of displaying the directory for the different decks.
Impressive~~!
Whitening for your teeth? They do provide many kinds of services on board, ranging from massage, facial, spa, medi and pedicure and more! you are so gonna pamper yourself on board!
For all the Shopaholic out there! fret not~! as you can shop all you want over here as well!! all goods and tax-free which means the price will be cheaper than those on land~! Products ranging from clothings, watches, sunglasses, perfumes, souvenirs and many many MORE!
We had our mini briefing over here at the
Anchors Aweigh lounge…
A extremely nice place for you to chill at whereby you can grab yourself a drink from the bar counter, enjoy the live entertainment performance while lazing on the soft and comfortable couch in the lounge.
AWESOME!!!
the view from the lounge window…
That's christine, posing for the camera~~
Alvin giving us a opening speech and brief on our tour of the day…
and everyone is paying attention to what he is saying, at the same time, not forgetting to tweet at the same time! bloggers are all very good in multi-tasking~ hahaha!!!
James, our guide for the day…
Was surprised that there was actually a studio in there which provide professional studio shoot! You can grab your friends, your loved ones or family members together for a portrait there!
and now~ we're going to take a look at the various rooms. These are the most economic room (which means it's the cheapest one on board) and i think it's more than enough for me lor! they simply have everything i need in there!
Tv, Dressing table with HUGE mirrors, hot water flask ….
Queen-sized bed…
2-seater sofa…
SO WHAT MORE CAN I ASK?!!
It's going to be really cosy staying in here!!!
OH! wait~! not forgetting the washroom!!
Not bad right?!! it's really better and very different from my previous cruise ride. There's also another upgraded version of this room with a balcony, whereby you will get to see more in the video montage at the end of the post 😉
Before we proceed over to other rooms, we passed by this library with a wide variety of books for those whom love reading and would love to spend their afternoon in a quiet place, reading a good book 😉 ( You will get to see more in the video montage at the end of the post 😉 )
that's Christine again, posing for the camera and "writing something down on the book" 😛
Now' we're brought over to the family room~ SPACIOUS~
A additional room with 2 single bed…
A queen-sized bed…
together with all the other usual necessities… and the room comes with a balcony!!! ( You will get to see it in the video montage at the end of the post 😉 )
Mint posing for the camera…
Now, i'm going to introduce you the suites~
LOOK AT THE WASHROOM! ridiculously HUGE!!
no longer a small tv buy a LCD TV!!!
no longer a 2 seaters sofa… but 6 SEATERS SOFA!!!
Now to another ridiculously HUGE suite…
and lastly, the LARGEST and MOST SPACIOUS, ONE & ONLY SUITE on board.
The Royal Suite
GRAND PIANO SOMEMORE~~~ you must be kidding me but IT'S TRUE!!!!
Walk-in wardrobe?! dun play play hor~!!
no longer a single or queen-sized bed, but a KING-SIZED BED NOW!!!!
After we are done with all the various rooms and suites on board, we are all extremely famished and couldn't wait for lunch to come!!
Windjammer, a place where by food are served in a buffet style all day round! EXTREMELY WIDE SELECTION!!! ( You will get to see more in the video montage at the end of the post 😉 )
There's also a outdoor dining area as well…
EXTREMELY GOOD WEATHER !!
(though abit hot, which makes me wanna dip myself into the pool so badly~~~)
lots of benches for those whom love suntanning….
Don't be surprised to find a mini golf course on board!!!
and rock climbing!! what an experience right? rock climbing in the middle of the sea ~ haha!
AND FINALLY IT'S LUNCH TIME!!!
we're not going to having our lunch at windjammer but at the
Romeo & Juliet fine-dining restuarant!!
woohoo~
our 3 course meal with a dessert to round it up.
Appetizer : Asian-Style Chicken Soup
(Full-flavored chicken broth with wontons, oyster mushrooms, bok choy and scallions)
Entrees : Chef's Halibut
( Broiled fillet presented with Spanish soffrito and truffle scented polenta)
Dessert : Ivory Chocolate Fondue
( Sweet berries in a white chocolate mousse. A crunchy biscuit is served to add a nice texture.)
Extremely nice and tasty!! loved my entree and dessert 😉
Really enjoyed myself on board with the friendly staff around and got to meet new bloggers and have a nice lunch session with them 😉
Thank you once again to omy.sg and Royal Caribbean for the invite and if possible, i would definitely loved to go on board the cruise again with my friends and family! I'm sure we're gonna have lots of fun then~!
Alright now, here's the video montage i'm talking about. It somehow summarizes the whole cruise tour 😉 ENJOY~!
[youtube http://www.youtube.com/watch?v=xrxAa5GIqdM&w=600&h=380]