It's undeniable the influence food has on our moods. When you're sinking your teeth into something delicious, that moment of indulgence takes you away from the realities of life, even if just for a second. And when you think 'comfort food', Mac 'N Cheese hits that sweet spot. There is just something about that warm, moist, cheesy goodness that's oh-so-indulgent!
Get ready to indulge in your favourite comfort food, Mac 'N Cheese, the KFC way! KFC has Zinger-ised the Mac 'N Cheese like you've never seen before. Smack your lips in relish and prepare yourself for this unique spin on the classic comfort food.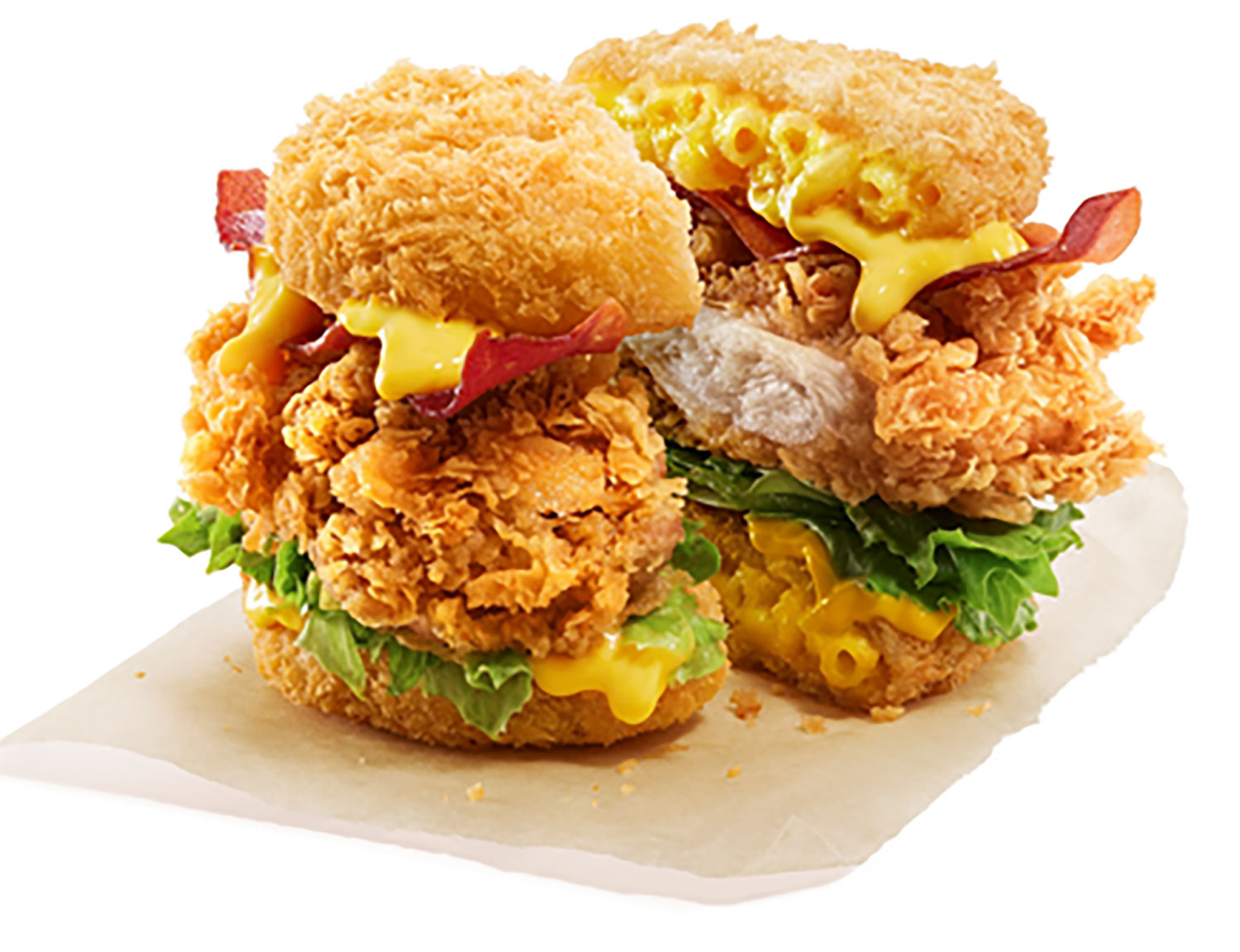 Two hearty patties, moulded from Mac 'N Cheese (no kidding!) and lovingly fried to crispy perfection, are set to titillate your taste buds with their crisp outsides and moist, cheesy insides. And layered between these patties are our signature succulent KFC Zinger fillet, stacked with crispy turkey bacon, lettuce and drizzled generously with KFC cheese sauce. Really, isn't KFC Mac 'N Cheese Zinger your new ultimate indulgent burger?
Each KFC Mac 'N Cheese Zinger Meal comes with 1 Mac 'N Cheese Zinger, 1 medium Whipped Potato and 1 regular Pepsi. Price: S$8.95 (Dine-in / Takeaway)
If you still crave finger lickin' good fried chicken, get the KFC Mac 'N Cheese Zinger Box which includes a Mac 'N Cheese Zinger, 1 pc Chicken, 1 regular Whipped Potato, 1 regular Fries and 1 regular Pepsi. Price: S$10.95 (Dine-in / Takeaway)