Special thanks to F&N, i manged to attend Super Junior Super Show 4 Singapore concert on Saturday, which is the very first night of the concert 😉 It's my second KPOP concert, the first one was SHINee's concert last year and i must really say that their concert never fail to impress me!
So here's where im seated…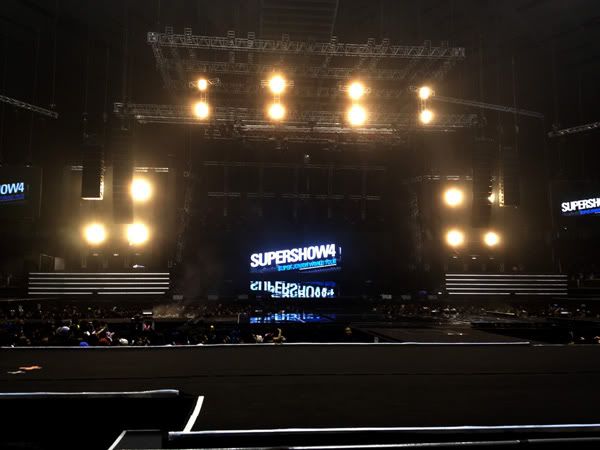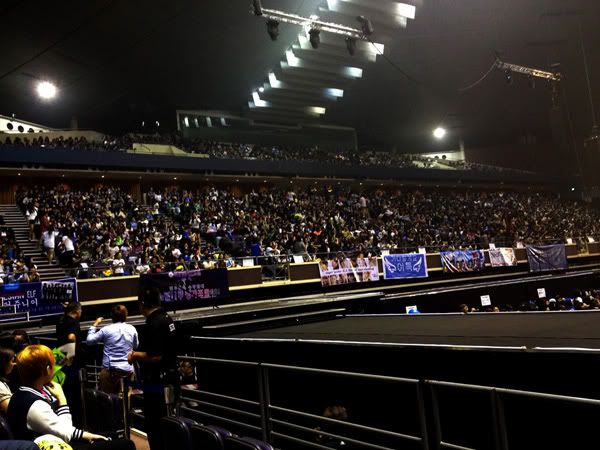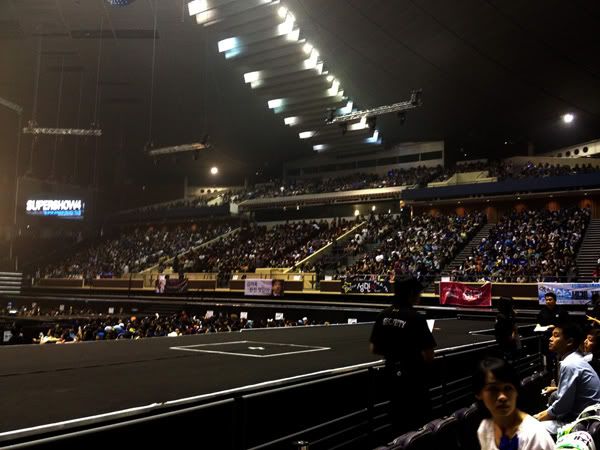 and guess who i brought along for the concert?! MY MAMA~! haha she super happy and excited as it's her first KPOP concert lolx~ 😛
and Mint was seating next to me too 🙂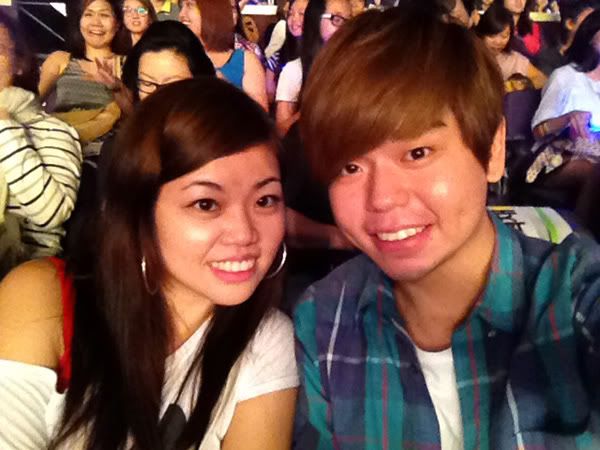 and.. the show begin! 😀 super nice stage design and visual graphics!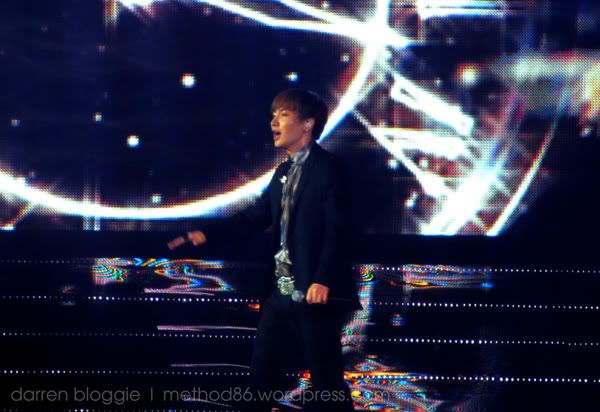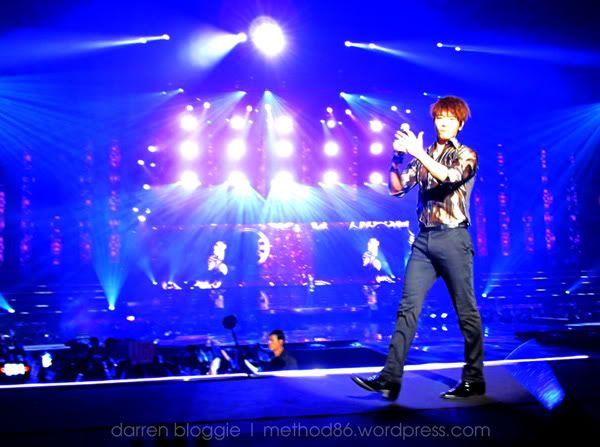 it was really hard to take pictures as the security was really tight. the moment u snap, they will block ur camera front with a sign that says no photography, no recording, no videography.. BUT! luckily i still managed to SNAP abit of pictures by risking myself from being chased out of the stadium.. ALL BECOS OF YOU readers! got gan dong anot?! muahaha ;P
but luckily due to the design of the stage, it like all around the stadium so no matter at where are you, u stand a chance to see them UPCLOSE. and we're lucky enough to be on the second row, which we gets SUPER upclose to them la~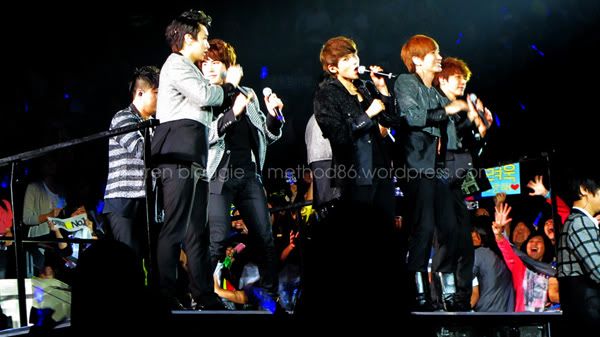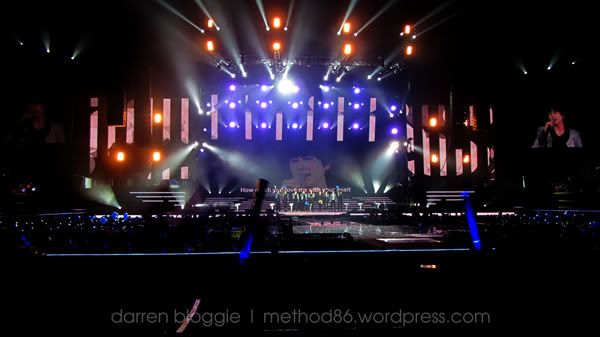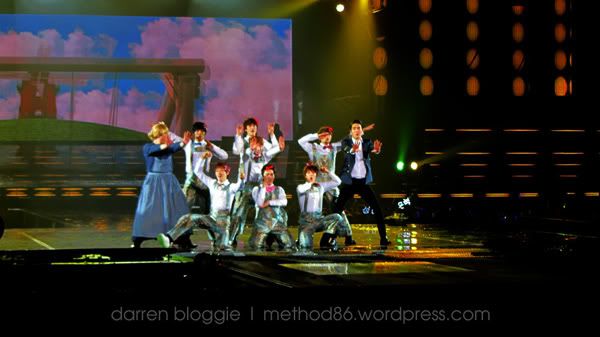 neh neh~~see! got UPCLOSE anot?! muahaha~ that's siwon asking everyone to stand up and join in the fun 😉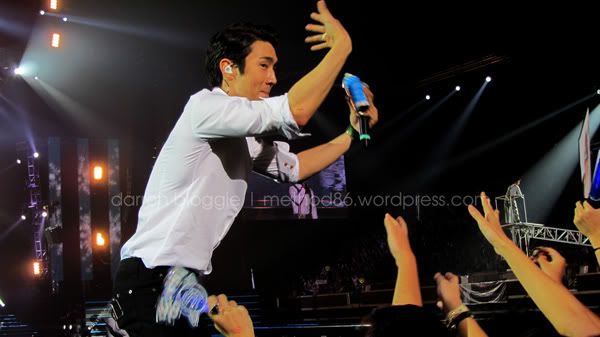 hmm i've no idea on his name but im sure u fans out there will know right? 😛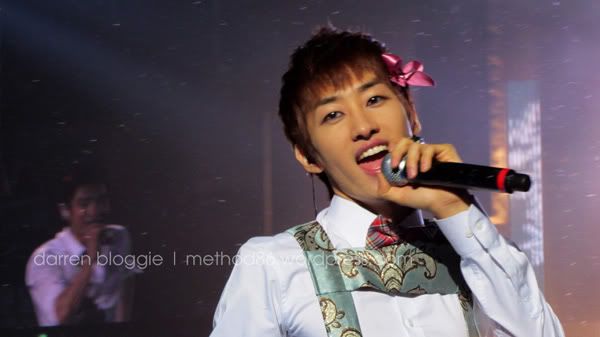 another close up pic of siwon..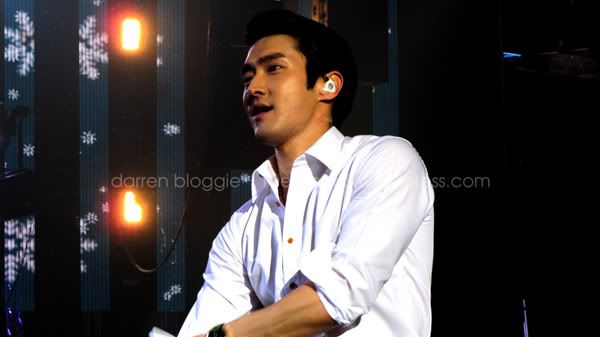 come shake hand shake hand!!!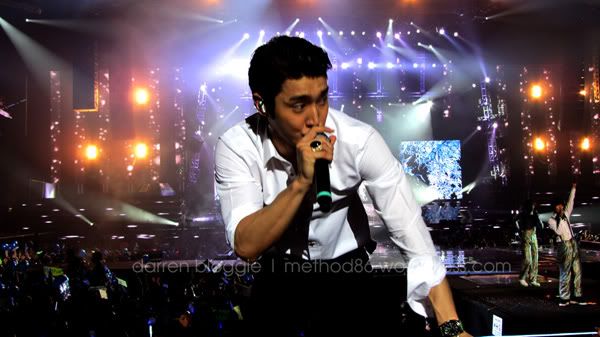 ermz.. another member whom i've no idea on his name too :X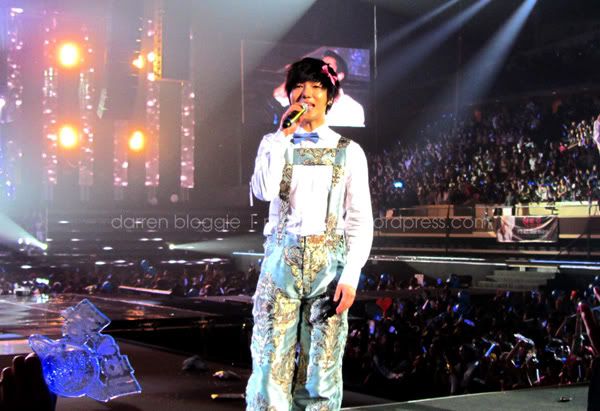 YOX! give my five! he was really nice going ard, taking fans Polaroid camera and snap a pic with them together … 🙂
loved the water feature on stage!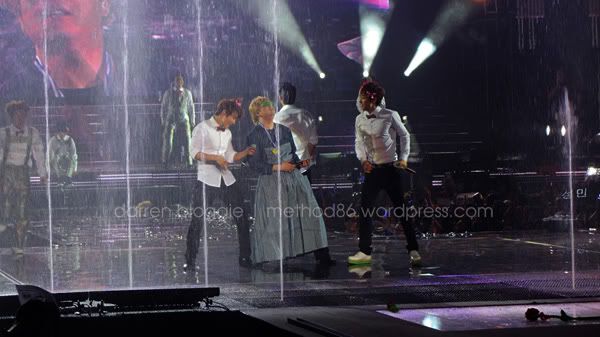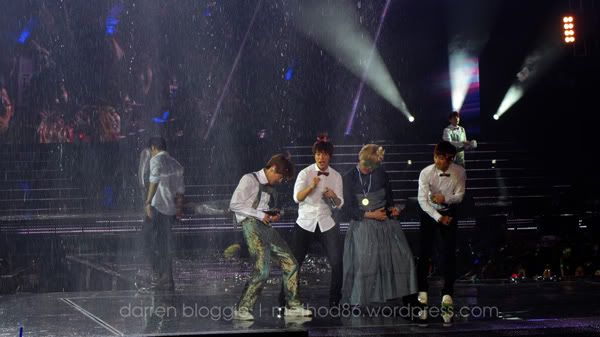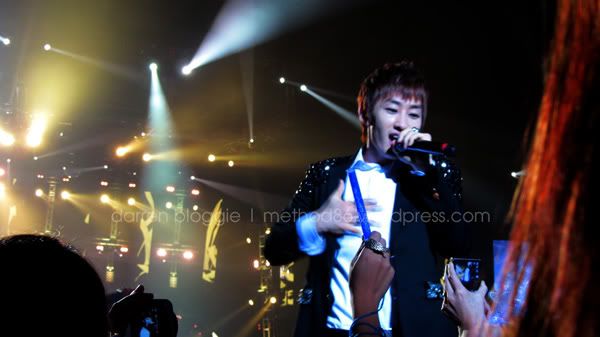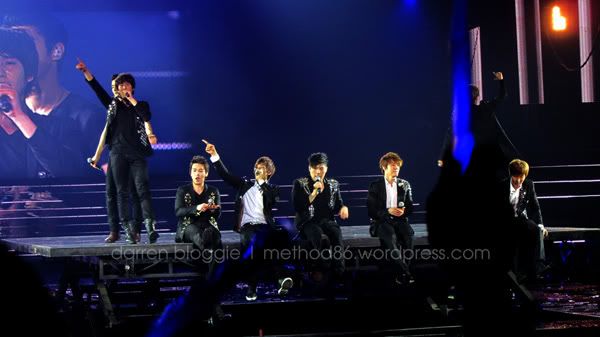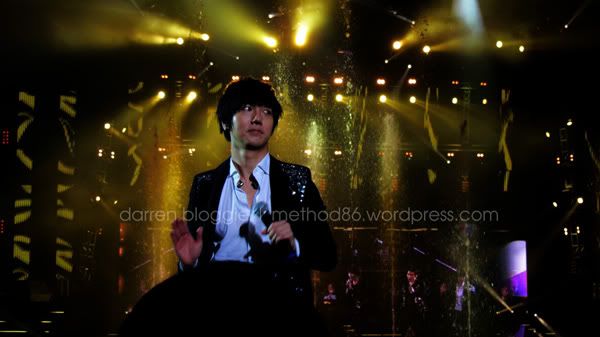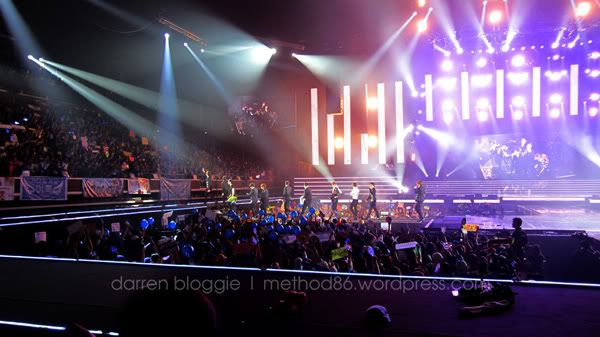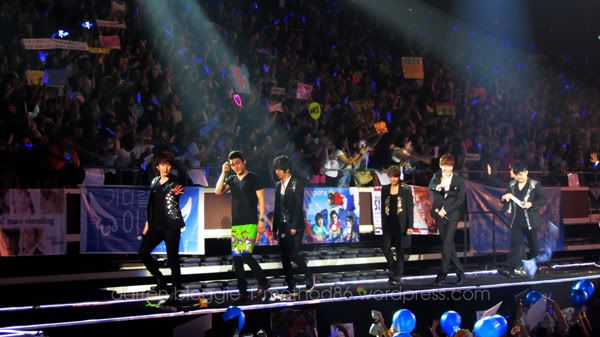 HERE's a video i took at the end of the concert.. It's HD and SUPER CLOSE up! 😀
[http://youtu.be/CHDcPt6xXo0&w=853&h=480]
and the most memorable moment of the concert got to be this.. if you've been following me on my twitter, you will know (if not follow me here! :D) that Lee Teuk was singing a love song and giving away roses to the fans and he ended the song by giving the lady that was seating in front of me a stalk of rose and a BIG BIG HUG that makes her burst into tears! so how can i not grab this wonderful opportunities and SNAPPED MORE pictures right?! SUPER CLOSE la!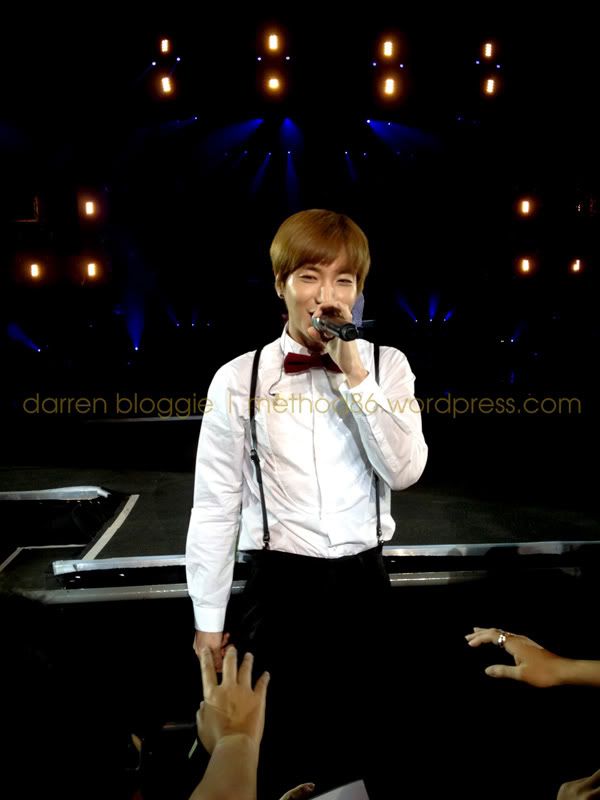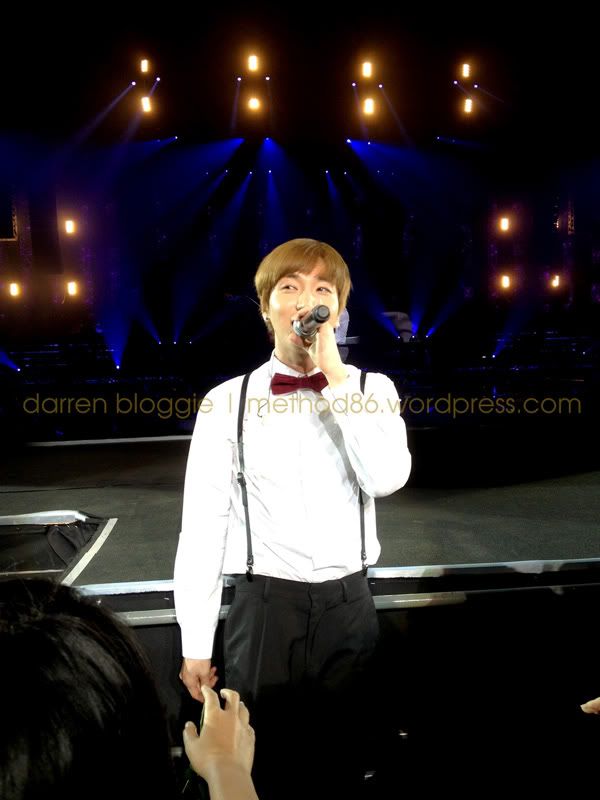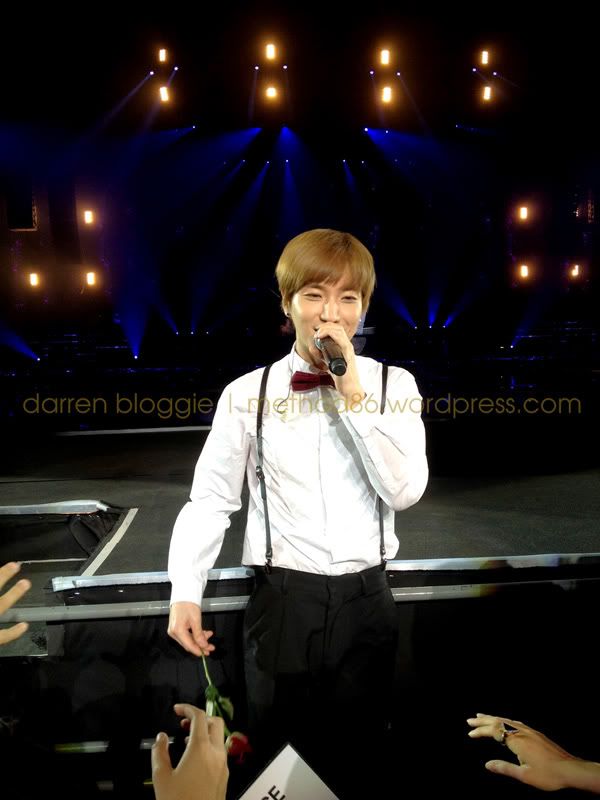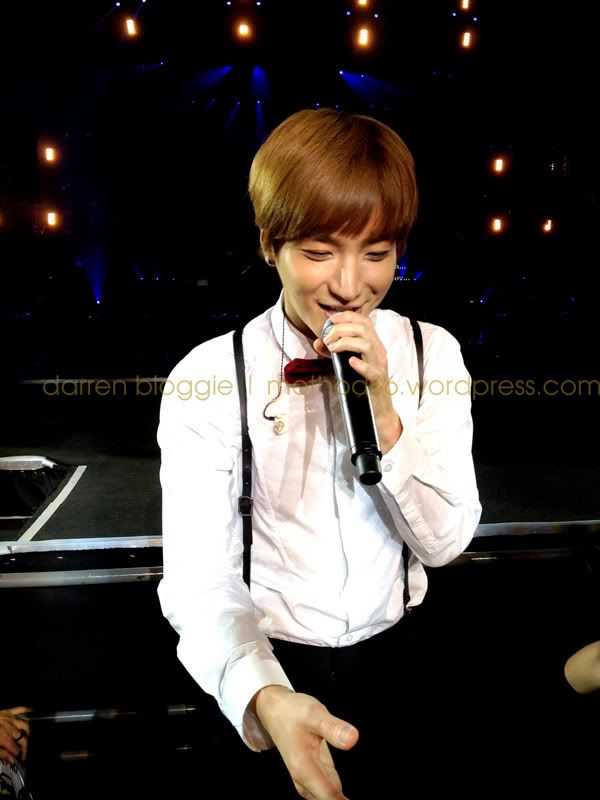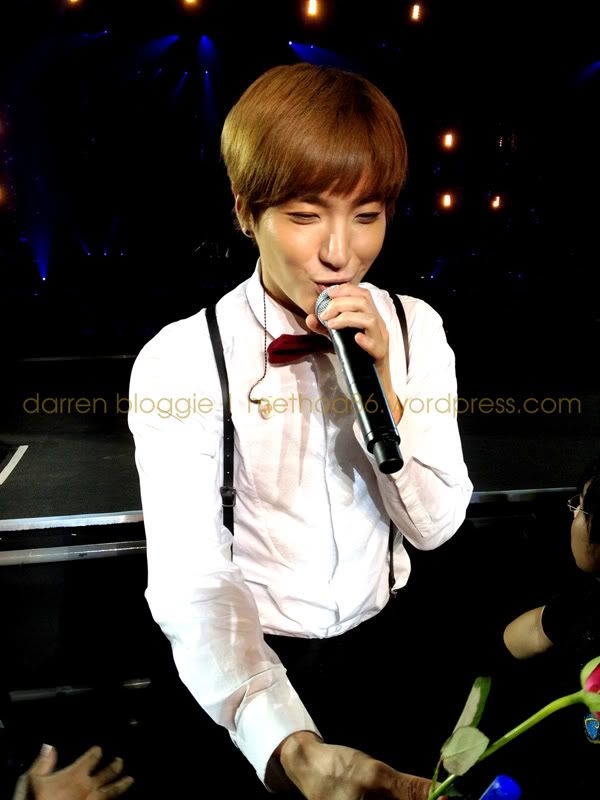 SHIOK ANOT?! muahaha~
Thanks F&N and i'm really glad that im able to attend this concert. just like what i've said earlier on, kpop concert never fail to impress me with all those stage visuals and effects. really very impressive!
So i hope you guys enjoy this entry and the pics (which i risked my life taking it ;P) and pls credit accordingly if you were to use any of the images and video here okay? appreciate that 😉