Located just a 30 minutes ferry ride away from Singapore, Montigo Resorts, Nongsa is a perfect destination for a short getaway from the hustle and bustle of the city life. As a multi-award winning upscale seafront resort, Monti Resorts, Nongsa features a total of 102 villas, each with a private plunge pool, as well as a wide range of facilities and activities appealing to guests of all ages to take enjoy.
With the growing demand, Montigo Resorts, Nongsa recently added four Premier 1-bedroom villas which are perfect for solo travellers and couples, as well as a Premier 5-bedroom villa where large groups of family or friends can enjoy.
After our first visit 2 years ago at the 2-bedroom villa, we are excited to be back again to check out the Premier 1 bedroom villa, a brand new addition to the resorts! Montigo Resorts, Nongsa's villas are beautifully adorned with modern, contemporary designs paired with Indonesian accents.
Most of the villas come with a private plunge pool and expansive master suites, large bathrooms as well as a bed of the finest bed linens for a restful sleep.
Although the room is nice and comfy that we wouldn't mind spending the whole day there, there are so much more activities that you should explore during your stay! Here we have with us, 8 things that you can do during your stay at Montigo Resorts, Nongsa!
Rest and Rejuvenate at Montigo Spa
Tend to your aches by the trained masseurs with massage techniques handed down through generations, home-made body scrubs and other signature therapies at the Montigo Spa.
Using locally-sourced and au-natural products, and specially created essential oils, you are all ready to embark on a relaxing journey here. We felt so good after a 60 mins massage and we would love to be back for another session soon.
Sunset Drinks at TIIGO Beach Club
Catch the mesmerizing sea views as the sun set into the horizon at TIIGO with a glass of Mojito or special TIIGO cocktail and live DJ spinning. What more can we ask for?!
Sunset BBQ Dining
Celebrating a special occasion? Book an in-villa dining or BBQ by your private plunge pool or amongst the stars at the rooftop patio! You may choose to barbeque the food yourself or get the butler to prepare for you. The food was surprisingly good and it was a great experience for us.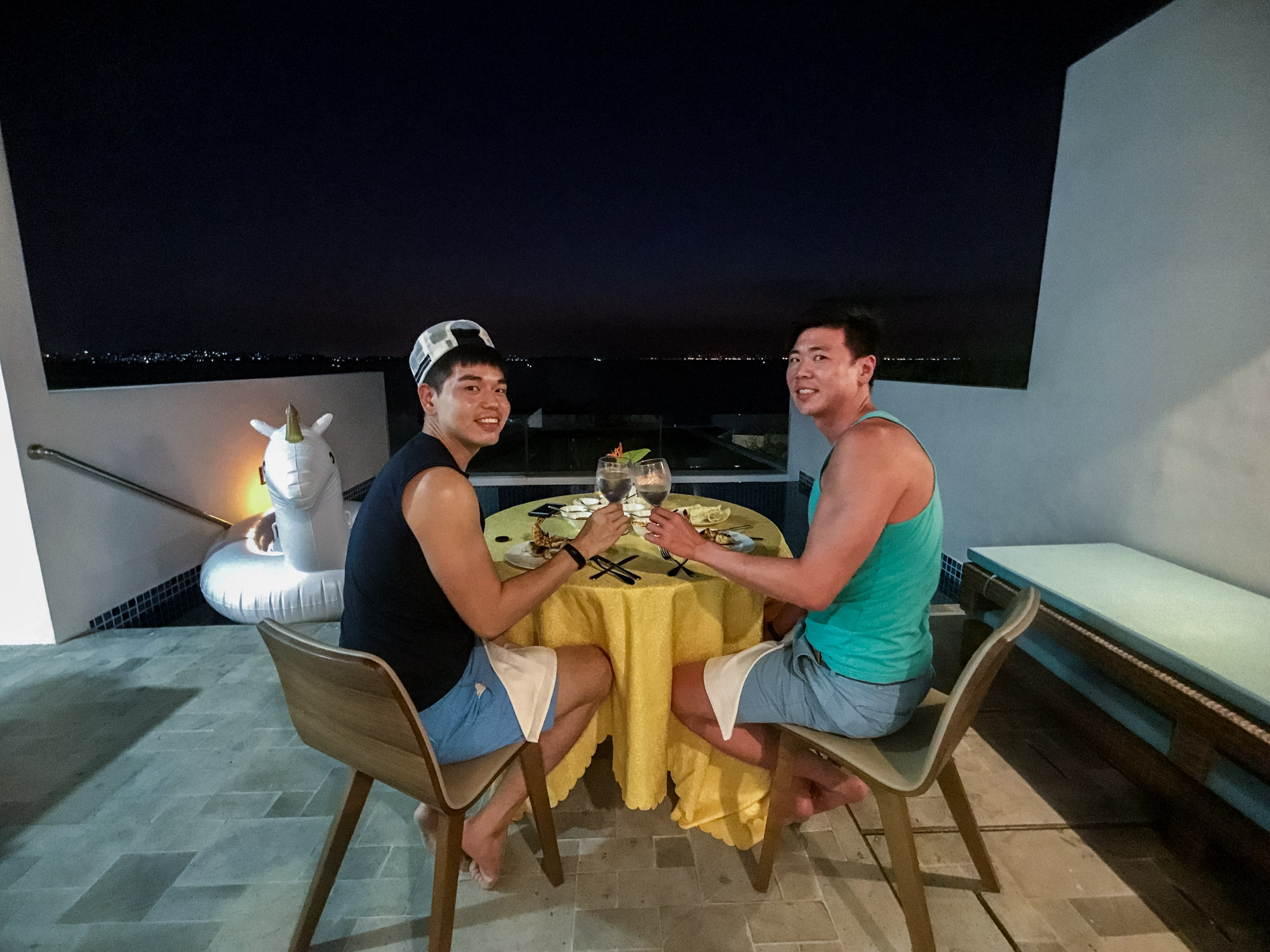 Alternatively, you can also request for an intimate candlelit dinner by the jetty or hold an elaborate dinner party for larger groups at the sandpark.
Savour Local Food at Tadd's Restaurant
Craving for some local specialities and comfort food such as Nasi Goreng, burgers and desserts? Head down to Tadd's restaurant as they offer all-day local, Asian and Western dining. Breakfast will be served here too! With the widespread of selection, you will be spoilt for choices!
Get Artsy with Batik Painting
Register for a Batik Painting workshop and get your hands moving and unleash your creativity. You can bring home your creation as a souvenir or as a gift for your loved ones. We had so much fun and it's definitely not as easy as you think it would be!
Tilo Kids Club
Not forgetting the young, Tilo Kids Club is a special place created for the kids! They can splash their way through an elaborate wadding pool, or spend their time in private cabins stocked with board and video games, and communal spaces offering fun-filled activities such as guided arts and crafts and baking sessions.
Chillax by the Pool
Make good use of your private plunge pool in the villa! Munch on your favourite snacks and drinks, or read a book as you tanned yourself on the deck chairs, or bring along a float and enjoy the sun, the wind, the view and free your mind from the hustle and bustle of the city life.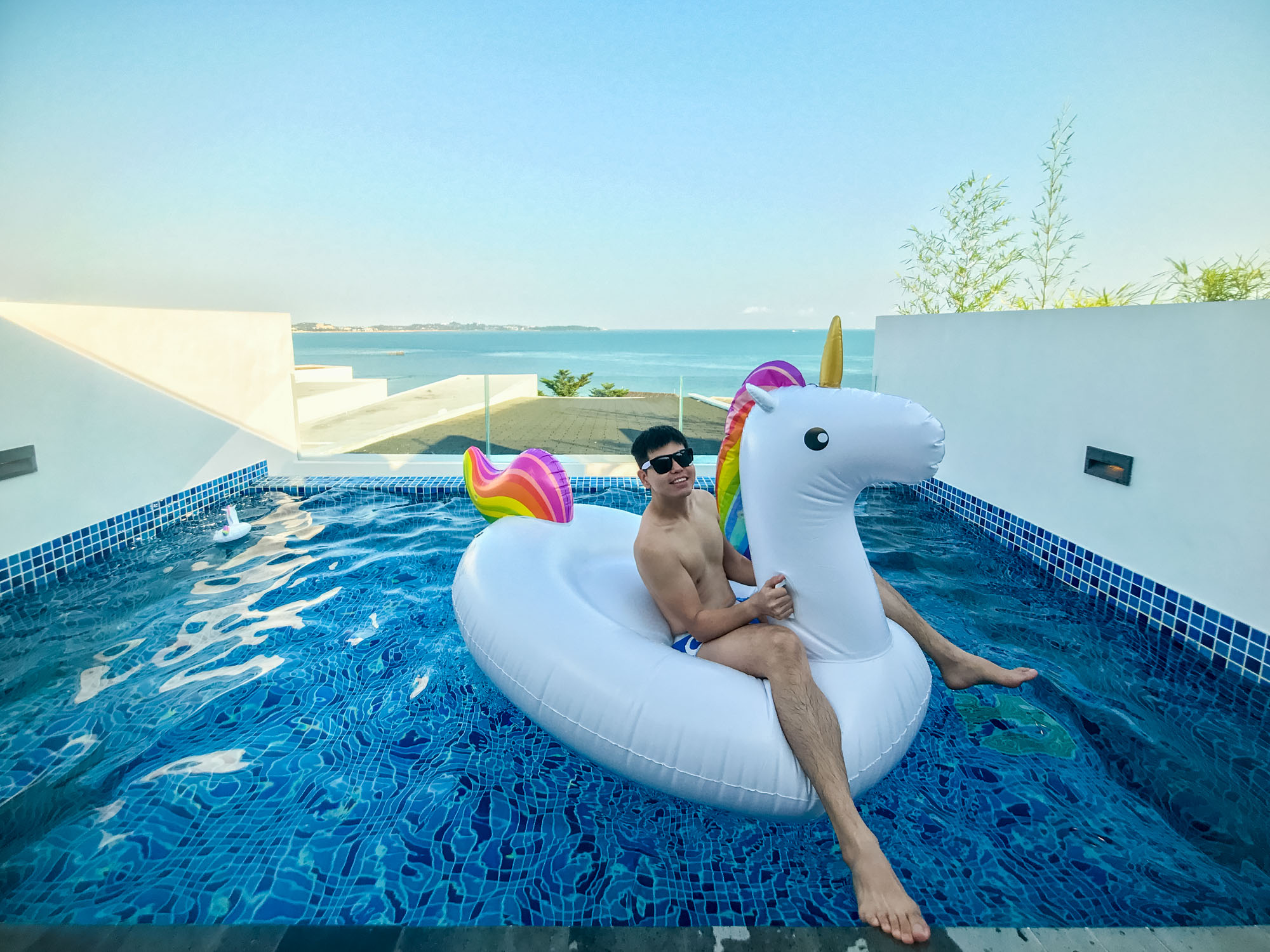 Lastly, Take Lots of Instagrammable Photos!
Get additional likes and followers on your Instagram as there are so many Instagrammable spots for you to explore here at Montigo Resorts, Nongsa! Be it a shot taken at the pool, or at the jetty, every photo is going to capture your follower's attention on your social media platforms.
With a wide range of facilities and activities for you to explore and enjoy, you are bound to be entertained and occupied throughout your stay with Montigo Resorts, Nongsa!
This post is brought to you in collaboration with Montigo Resorts, Nongsa.