hmm.. so sianz …
went out on wednesday with dia to return our gown and go home after that cos dia was supposed to meet zw. but who noes zw was free so in the end me and dia went walk walk haha.. just nice cos i wanted to hunt for my belt hehe.. so we decided to go ps.. but before going ps we went to the dhobby ghaut exchange first and haha.. luckily we went there and i managed to get the belt that i wanted and i've been hunting for it for quite some time hehe.. here it is.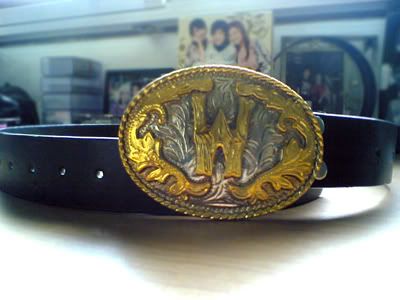 then we walked ard ps and had some snacks or i should say lunch for me there.. there was this food fair, should be the singapore food festival i suppose, and there was alot of nice and yummy food that makes me soooooo hungry. its just too tempting le. haha.. we went to the stall which sells taiwan food. dia ordered this Ma La Yu Yuan Dou Du with cabbage on it and i ordered this Gong Wan Dong Fen Tang.. and we each ordered a cup if Ai Yu Bing. hehe. taste EXCELLENT~! very nice hehe.. love it man.. the ma la is very nice and its not like those we ordered for ma la huo guo in singapore.. this is the real ma la i suppose ba. ahaha cos the peeps selling looks like taiwan people. hehe.
there was this KIT KAT Chocolate bar that is sooo huge and i was thinking if its a real one till when we moved closer, we can smell the chocolate aroma coming out ftom the display glas.. haha..
we walked till ard 4pm and we left home as i wanna watch tv, yu le bai fen bai haha..
Today was supposed to meet dia, mie and zw for k boxing session but dia not feeling very well so we cancelled it off. sianz at home again lol.. and i was so sianz that i took a few pics and did some editing to it LOL…. and here it goes..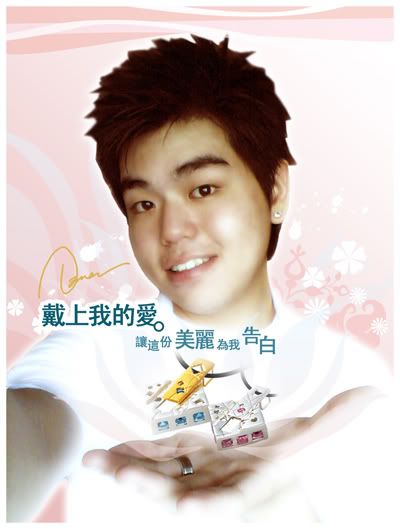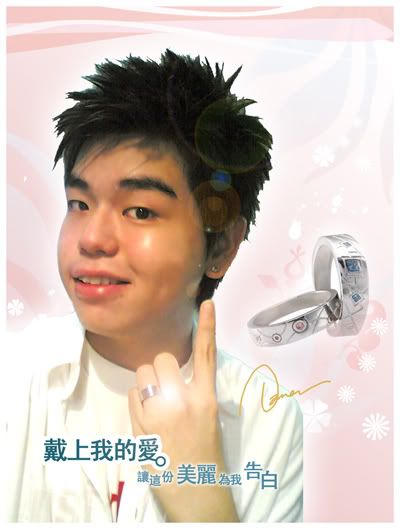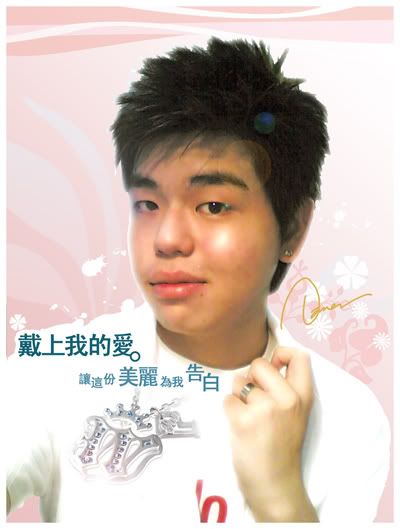 hahah.. funny right lol.. something like advertisement poster hahaha.. the jewellery comes from ai lian jing shi.. hehe
Uploaded pic of S.H.E Perfect 3 World Tour Concert at HONGKONG, HONG KAN, last night 13th July 2006 @ the Main Page.. Enjoy~ hehe. videos CLips @ the NEWS section =P