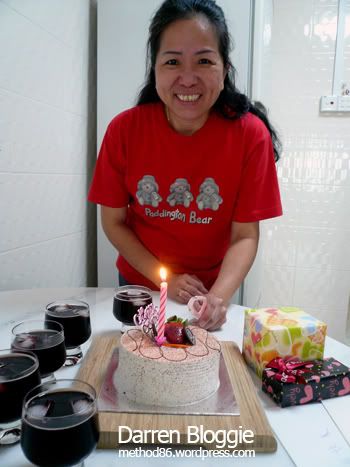 Its 23rd of the 1st month of 2009 and it's my mum's birthday ! Wishes her good luck, stay happy, healthy and think positive =) Smile aways ~
Had a mini celebration at my aunt house on sunday. The cake is delicious! there's hazelnut in it and abit of coffee aroma.. PERFECT! and the size is just nice for 6 person to consume.
Other than cakes, there's also fruit juices champagne to go along with =)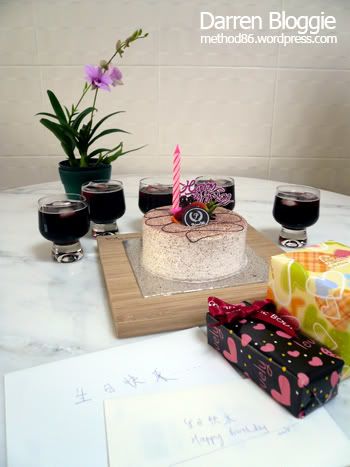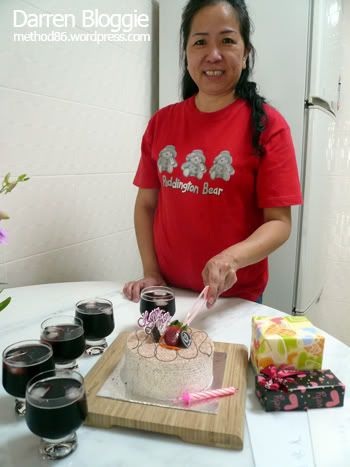 After the celebration, we went over to amk central for dinner. Ordered quite alot of dishes, and it taste quite ok.. there's only 1 or 2 that i find it nice, the rest are just ok only.
It doesn't matter if the food is nice or not, the most impt is that my mum is happy and she enjoy herself. Whereas for me, i'm really glad that eveything is back to normal once again.. We're bonded together once again =)