From 4 September 2017, the award-winning Cantonese Restaurant, Golden Peony launches new additions to its menu. "Chef Ku Keung's Signature", one of the new additions to the a la carte menu, introduces individually plated speciality dishes from Executive Chinese Chef Ku Keung. Dishes includes creative new items such as Pan-Seared New Bedford Scallops with jelly fish, passionfruit and chilli sauce garnished with local edible flowers or Baked Iberico Spanish pork collar wrapped with pancetta served with black pepper sauce.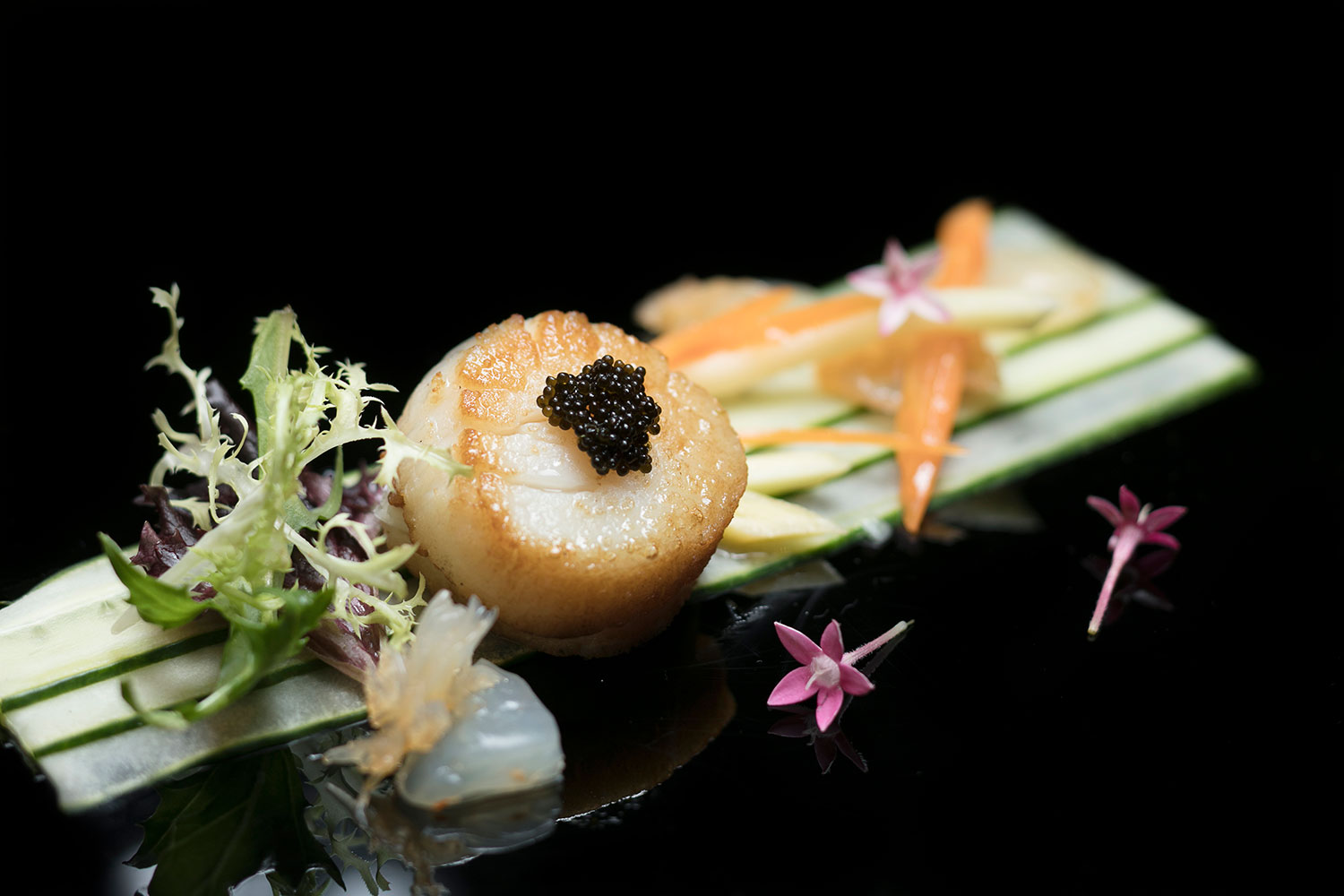 Another new and noteworthy dish – the Crispy fried New-Caledonia Obsiblue Prawn stuffed with spicy fish paste and dried shrimp coated with toasted almonds, garnished with curry leaf crumble – is the award-wining dish at the 2017 Gourmet Young Master Chefs competition held in Hong Kong. New-Caledonia Obsiblue Prawn, also known as the Blue Prawn, is a culinary jewel of the South Pacific from the turquoise blue Caledonian lagoon. Characterised by its sweetness, the entire prawn including the head can be consumed. Chef Ku Keung and his culinary team showcase this unique prawn with local flavours such as homemade spicy fish paste (otah) and spicy dried shrimps stuffed into the head and body of the prawn then coated with toasted almonds and fried till crispy.
Another change to the a la carte menu at Golden Peony is the use of sustainable seafood items, including Marine Stewardship Council (MSC) or Aquaculture Stewardship Council (ASC) certified seafood, as part of our long term commitment to sustainably-sourced food. Some of the dishes featuring MSC or ASC certified seafood items include 'Bi Feng Tang' crispy half Maine lobster (MSC) topped with spiced almond flakes and the Double-boiled Maine lobster (MSC) and Organic prawn (ASC) in superior fish broth.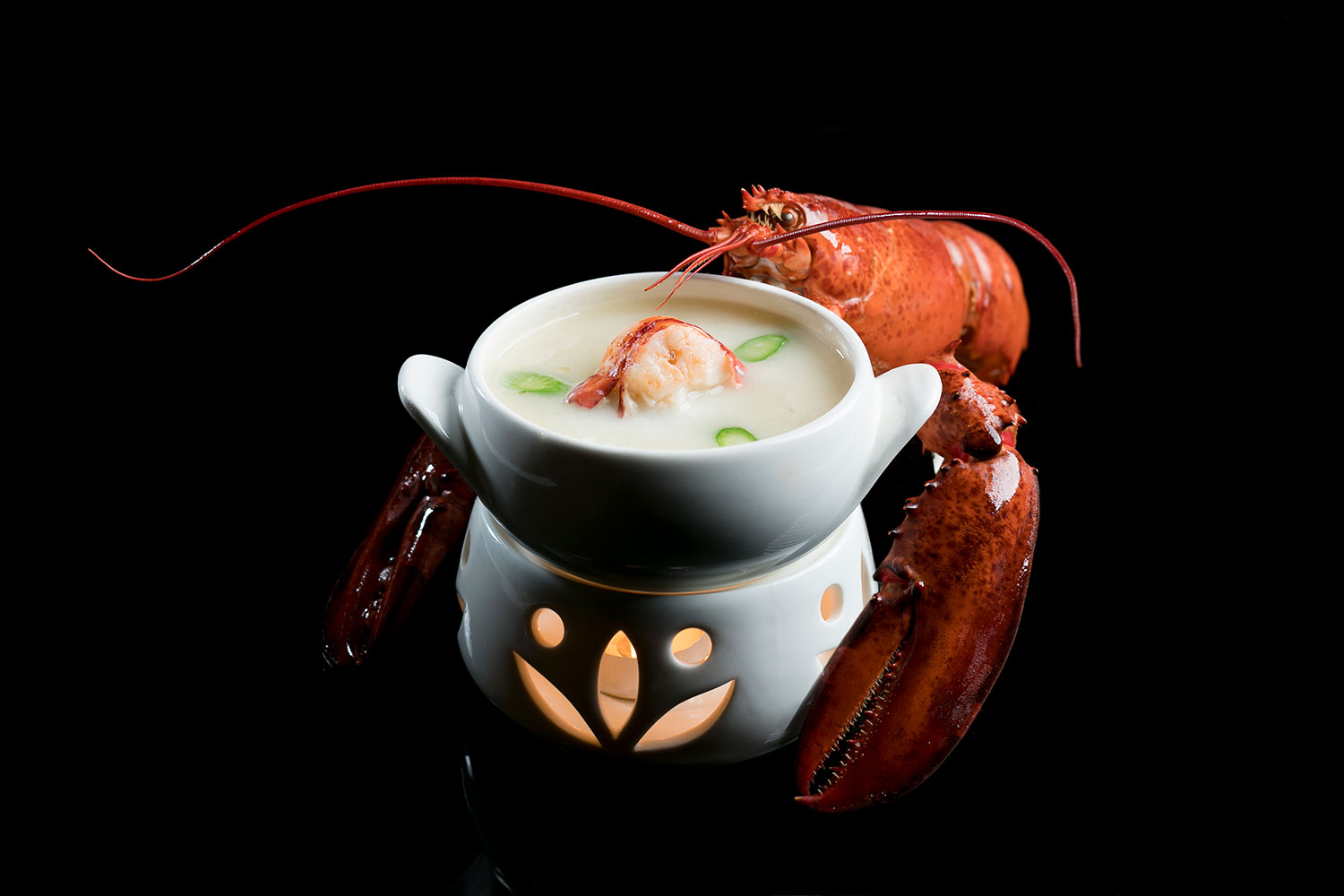 Golden Peony
Conrad Centennial Singapore
2 Temasek Blvd
Singapore 038982
For reservations or enquiries, please visit www.connoisseur.sg, call 6432 7488/2 or email: sinci.goldenpeony@conradhotels.com