Getting supplement and fitness equipments in Singapore is tough and can often get expensive with us getting stuck with the same few brands. However, with the aid of MyUS, you will be able to get a larger variety of potentially cheaper fitness products.
MyUS is a consolidation service, allowing you to buy from multiple US outlets and only pay for one shipment from the MyUS warehouse to your door. It helps gym enthusiasts get their hands on items from popular brands like PowerBlock, which are either unavailable outside of the US, or are simply cheaper than those sold in Singapore.
Providing international shipping and package consolidation service, it lets customers ship purchases from multiple US stores in one shipment, including handling customs and duty forms for you.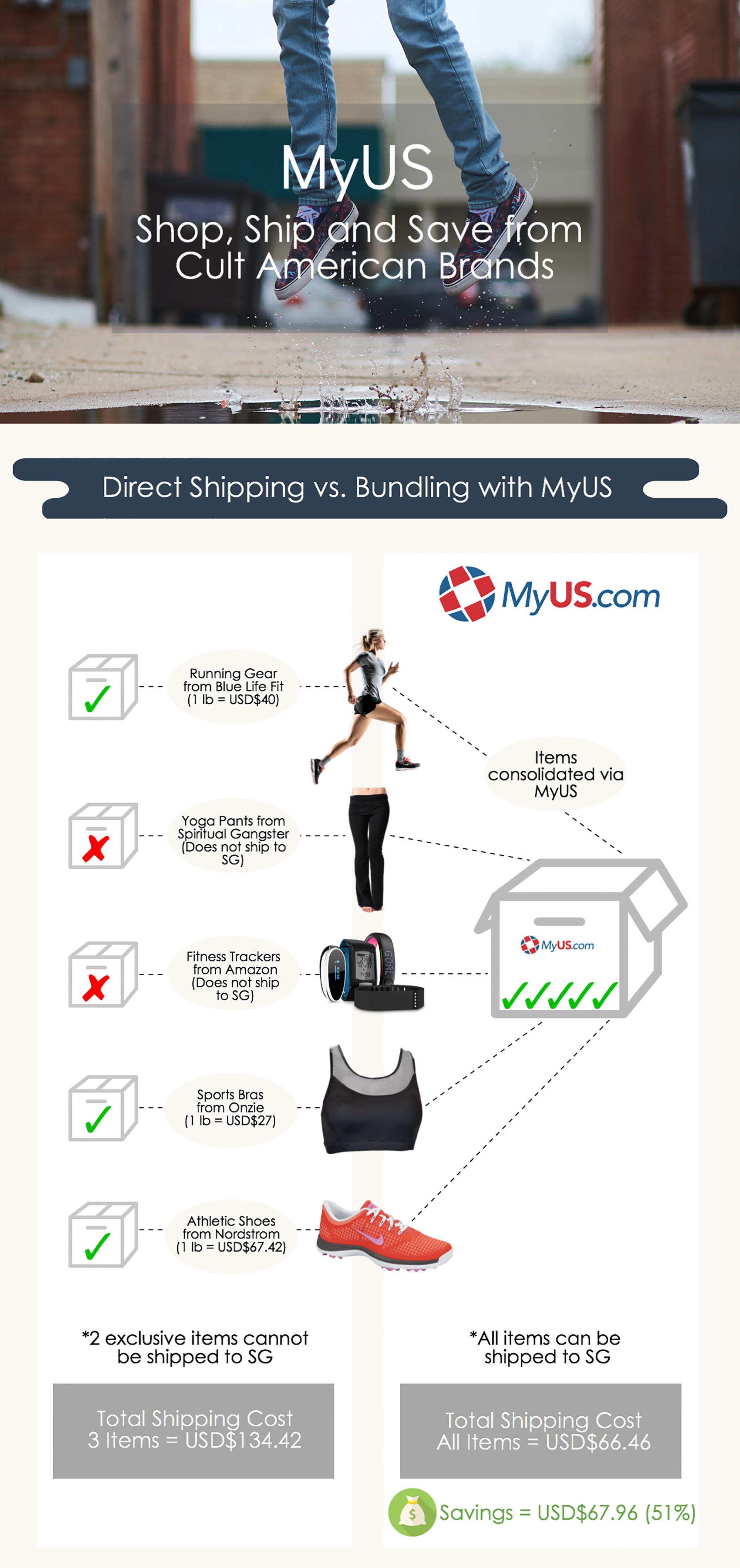 Here's some US store recommendations where you can get great deals and selections for health and fitness supplies via MyUS :
A MyUS preferred merchant, Bodybuilding.com has a great selection for those looking to reach their fitness goals.
VitaminShoppe.com offers great prices and free shipping to your MyUS address with orders of US$25+. They offer a huge selection of vitamins, nutrition and alternative health supplements for the whole family.
This online pharmacy offers a great selection of vitamins and much more with terrific deals and discounts that they regularly promote.
Whether you're looking for a trendy new GPS watch or the latest sports apparel, these outlets are the perfect place for bargain hunters looking to grab deals on popular American fitness/sports brands.
Amazon is a great place for consumers to shop for almost anything imaginable. The Amazon shopping experience also provides a wide range of products to suit any budget. For health and fitness fans, check out this link to shop for the best-selling fitness trackers on Amazon right now.
Darren Bloggie Reader's Special
Sign up and Receive 30-day FREE Premium Membership with the link below.
Sign up now!