Advertorial
Guess what are these people queuing up for?
Not for any new apple product launch…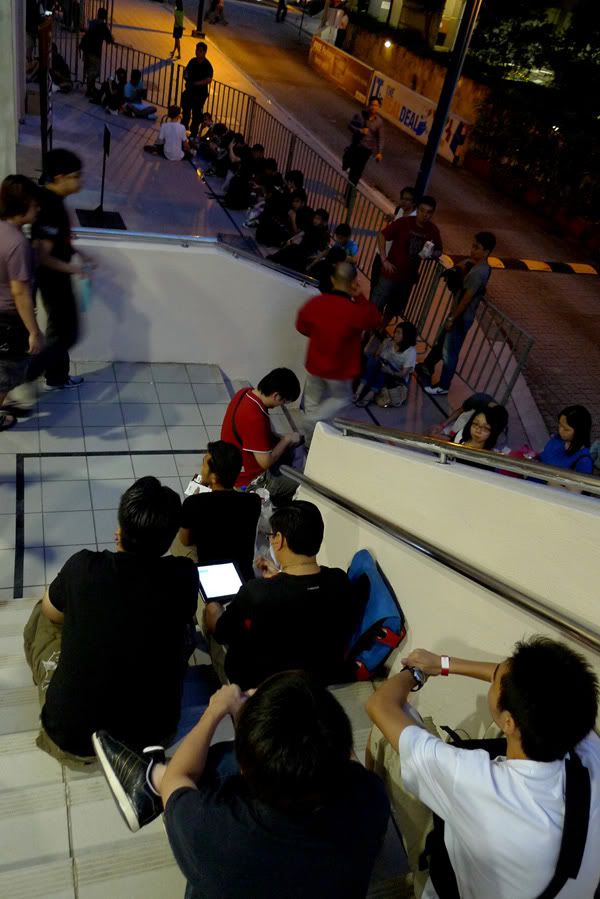 Not for any freebies nor superstar autograph session…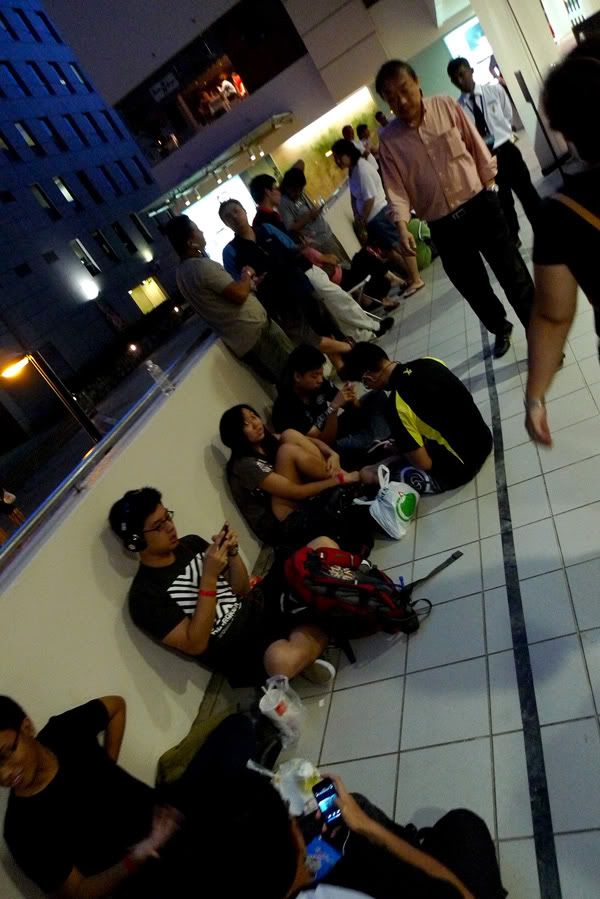 but for… GEARS OF WAR 3 GAME LAUNCH!
and Singapore is one of the very privileged country to have the launch ONE day before the official launch worldwide!
YES, you are right, the queue was extremely long that it went all the way out of the mall~ The very first guy in the queue actually came down and started queuing up the day before the launch at 3pm in the afternoon!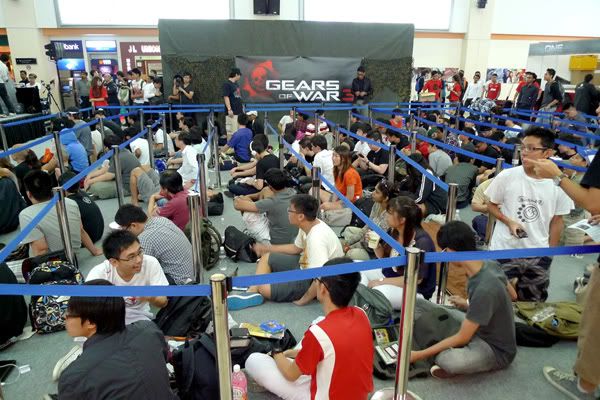 See how they endure through the long hours of waiting time…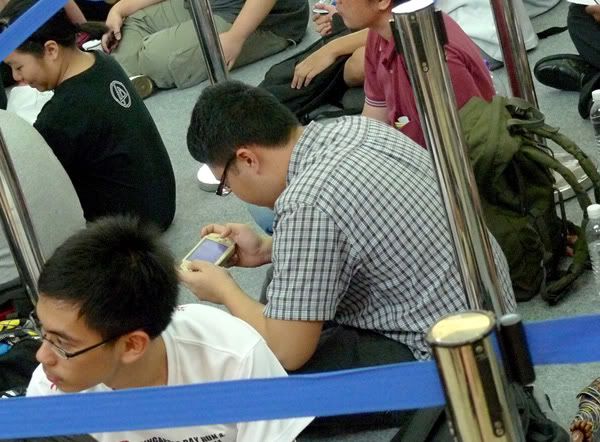 SLEEPING BAG! omg!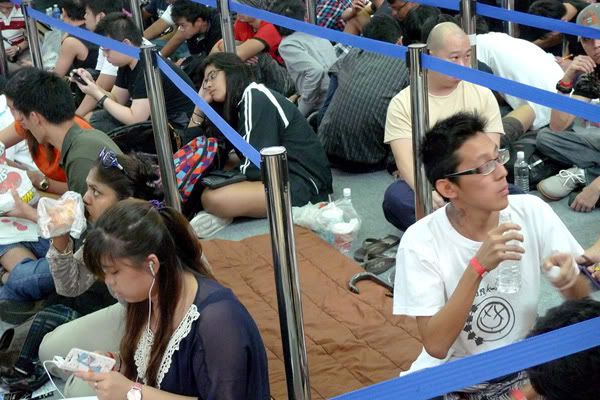 and some game activities in between whereby attractive prizes are given away! 😉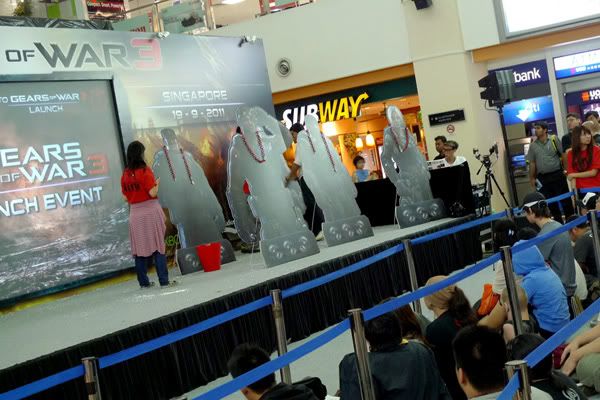 As the time gets near and nearer, you can totally sense the excitement in the air! Everyone of them couldn't wait to grab hold to their copies and start gaming right away!
and the creator of the game recorded a video specially for the fans here in Singapore!
Starts COUNTING DOWN….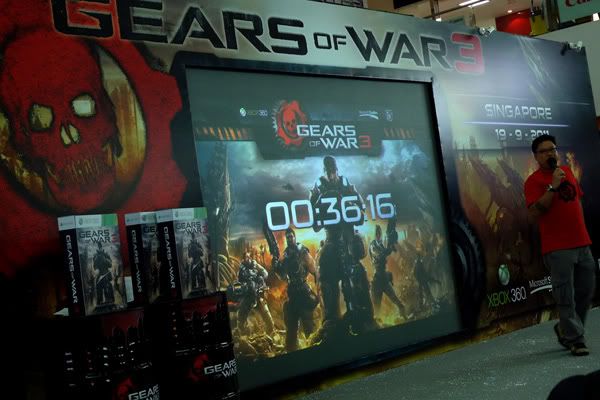 5, 4, 3, 2, 1 ! and one of the main character in the game appeared on stage to grace the launch of Gears of War 3!
[youtube http://youtu.be/FM–qr5ujjo]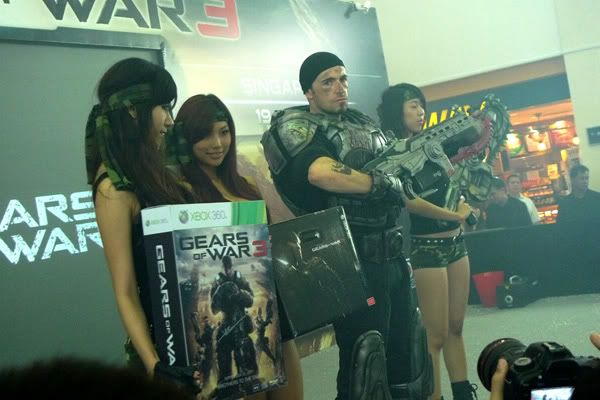 and here's the guy which i'm referring to earlier on, that came super early to queue for the game~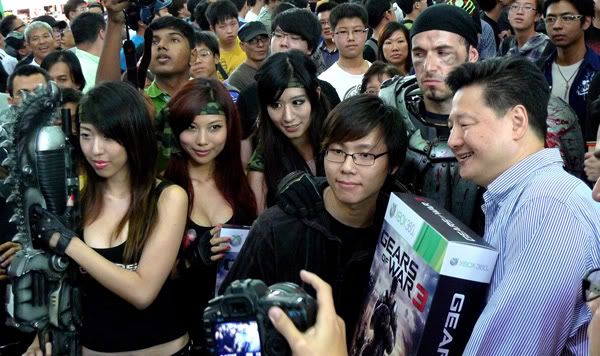 Super happy and ermz.. shagged face lolx!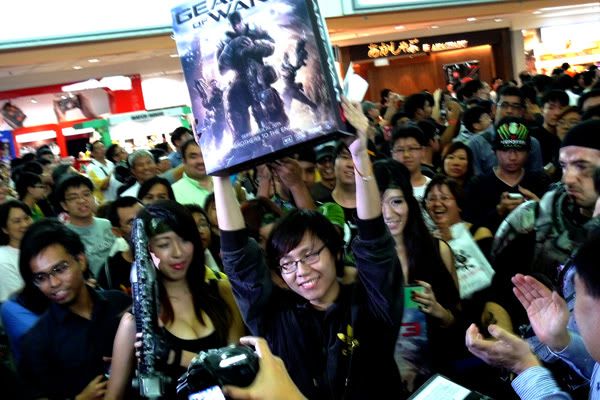 and the sales begin!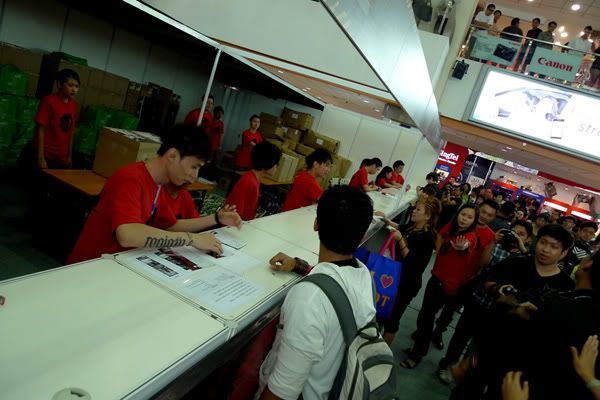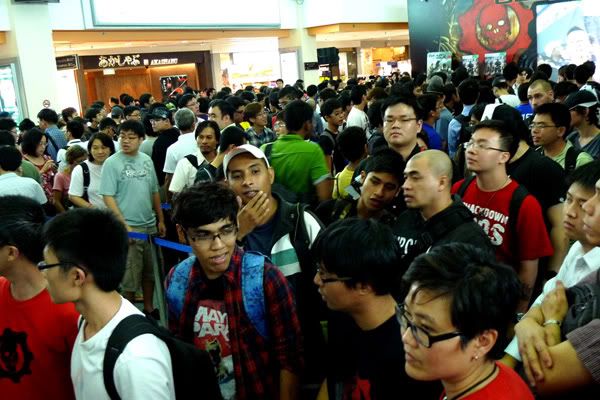 one of the happy gamer after making his purchases…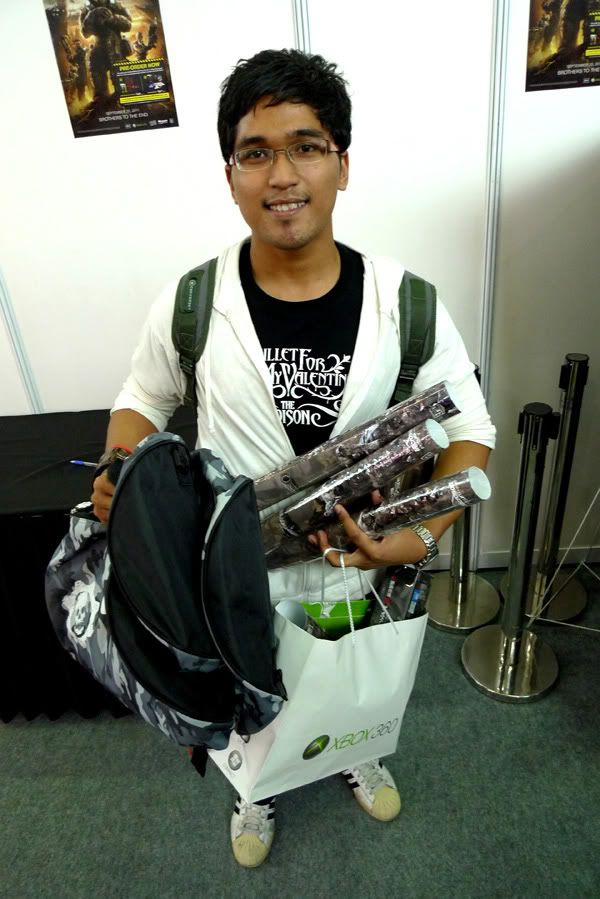 My first time attending such events for gamers and i was kinda suprised with the response, especially the crowd and the queue which i initially don't expect myself to see that.
AND… DO YOU KNOW that…
Funan DigitaLife Mall is one of Asia's leading IT shopping mall? Actually come to think of it, shopping for IT stuff over here seems to be better than shopping in SIM LIM.
You know why?
That's because the tenants here are reliable and credible, so you can assured that you would not be ripped or aka "KENNA CHOPPED". I still remembered me purchasing my current camera, which is a Lumix LX 3 here at funan instead of those stores at sim lim as it gives me an impression whereby its SAFER to purchase here. lolx~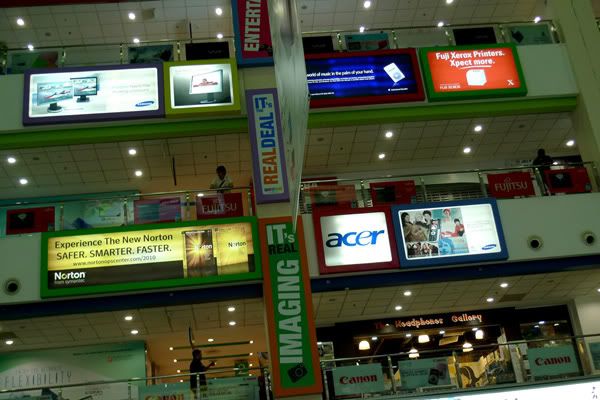 Oh, and please do not think that funan is all about IT stuff. There're actually a few restaurants over here whereby you can pop by for lunch or dinner after work. Saw some japanese cuisine restaurant and a food court as well! 🙂
So, thinking of getting some IT related stuff ? Head on down to Funan DigitaLife Mall today! 😉
Do like their Facebook page here for all the latest updates and ongoing promotions! ;D
Ps: Challenger outlet is operating 24 hours at the Funan DigitaLife Mall! so if you really needa get some IT related stuff in the middle of the night, you know where to head to yea ~ 😉
Pss : ending the post with a pic of myself! LOLx~ cos i realized i didn't take any pictures of me that day! #fml~