Springs and summers are abundant in light and warmth. The days are endless and offer a rebirth from the cold winters. NAPAPIJRI celebrates the coming of the Spring/Summer 2016 season with its collection that makes it easier to breathe and enjoy the moment whether you're jetting off to a new bustling city, sharing stories with friends on the yacht or having a face-to-face encounter with wildlife in the safari.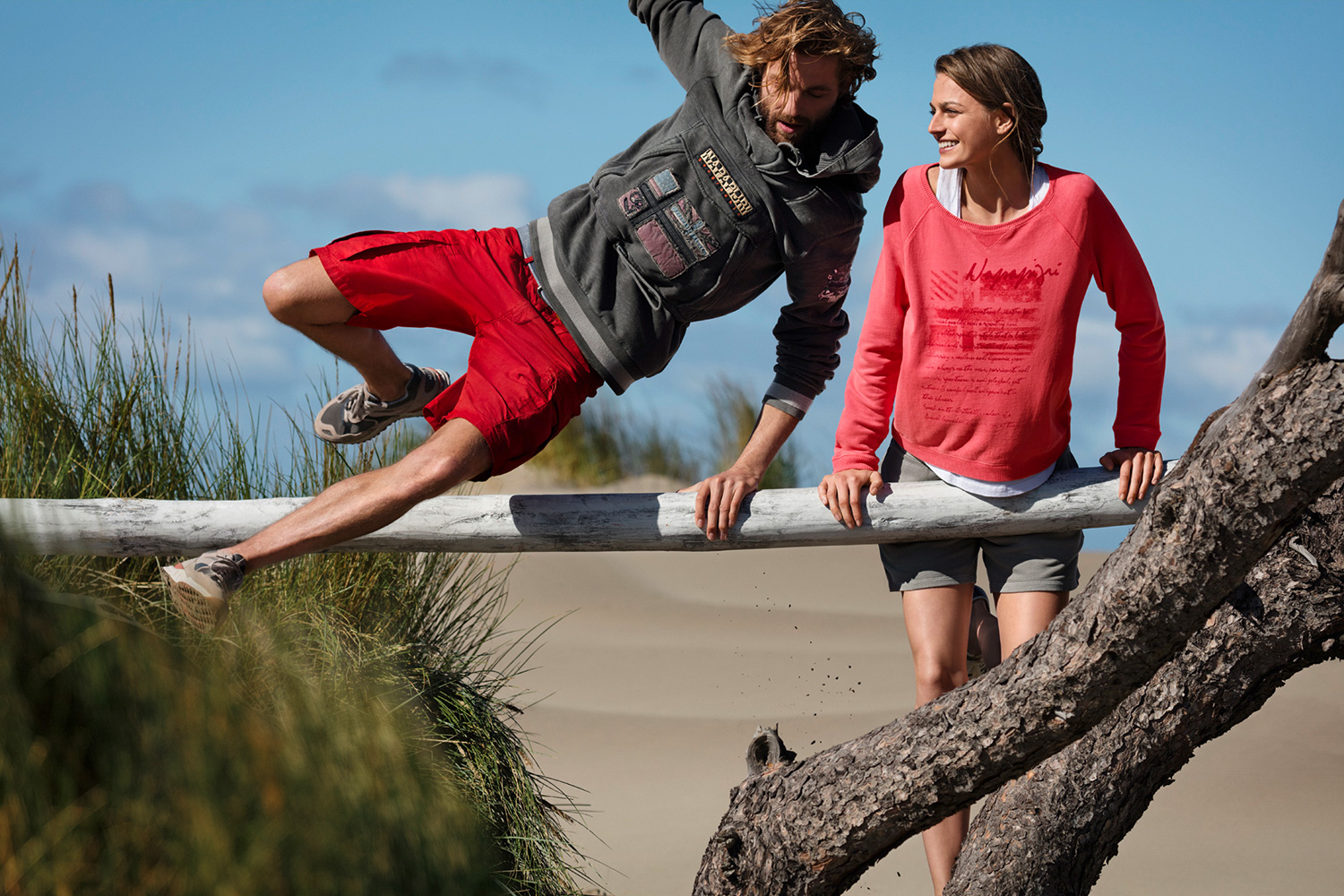 The new Napapijri Spring/Summer 2016 Men's collection journeys to all four corners of the travel theme, from Wanderlust inspiration for distant, mysterious lands, to the African Powder atmospheres of the safari world. The season's protagonist traces out adventure trails and new destinations on an imaginary map, wearing outfits that blend perfectly with the brand's urban-casual feel and heritage.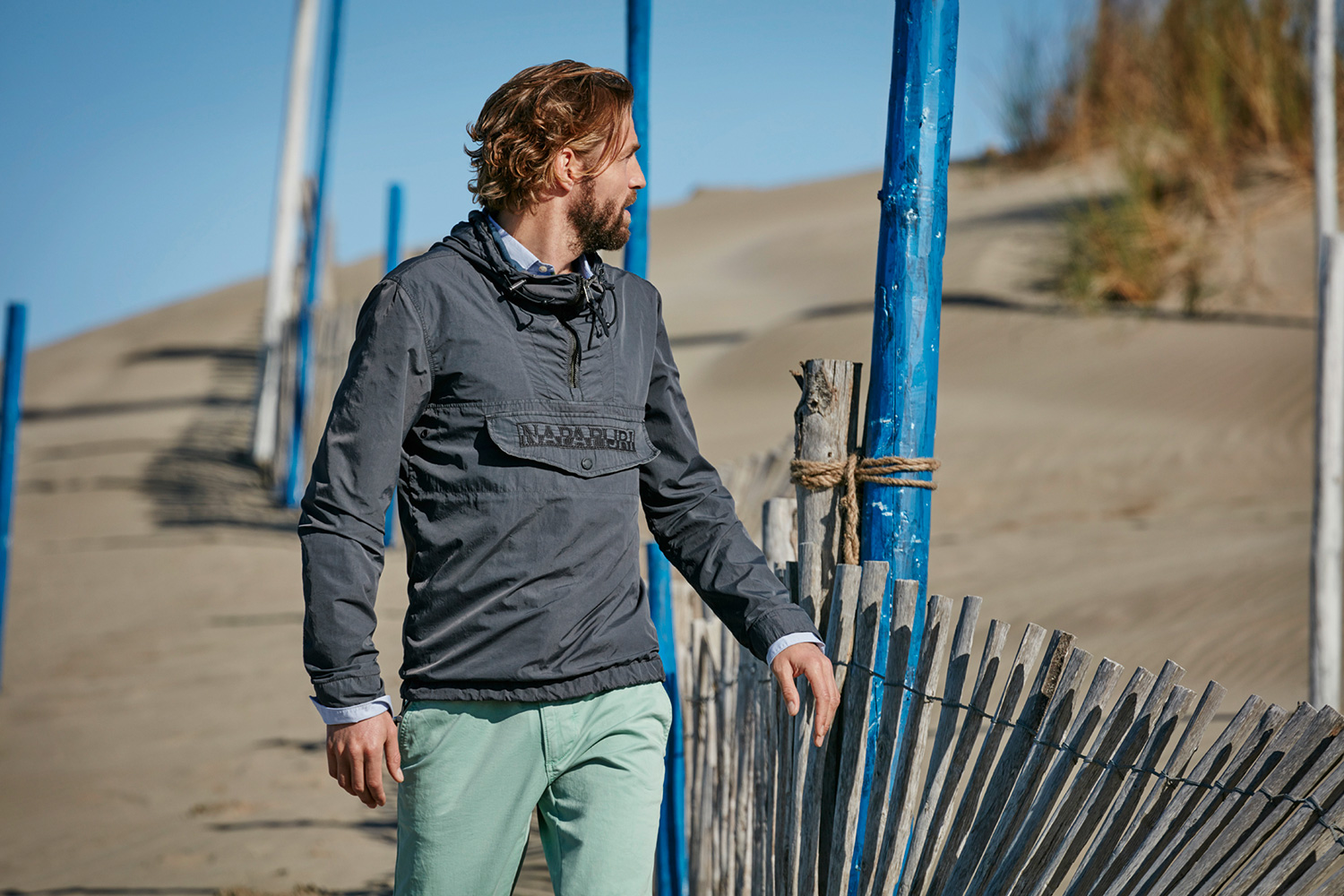 The Wanderlust collection focuses upon comfort par excellence fabrics, like cotton piqué, seen on shirts and trousers treated with state-of-the-art washes for innovative weave effects. In addition, slab and herringbone sweatshirts alternate with two-tone stretch cotton, while mélangejersey features three dimensional-feel interlock, offering extra subtle detailing to basics. Nylon jackets are piece-dyed, creating outerwear in bright to opaque tones, giving fabrics a fresh, modern look.
The African Powder range evokes the faded, sandy shades of Africa, recreated in modern globetrotters' outfits, where the spotlight is on travel –free, far-flung and sometimes wild. NAPAPIJRI's safari attitude also comes across in bold washes, natural-looking fabrics and unique details,which lend an effortless sartorial appeal.
Priced between $69 and $419, NAPAPIJRI Spring/Summer 2016 Men's collection offers a contemporary and comfortable wardrobe with vacation essentials to prepare every man who is always on-the-move, without comprising on the style mileage.
NAPAPIJRI Spring/Summer 2016 Women's collection brings together the urban spirit and laidback freshness of a summer vacation in an explosion of bright colours, original hues and luxury reinterpretations that travel from the city to the island of Santorini, via timeless safari style.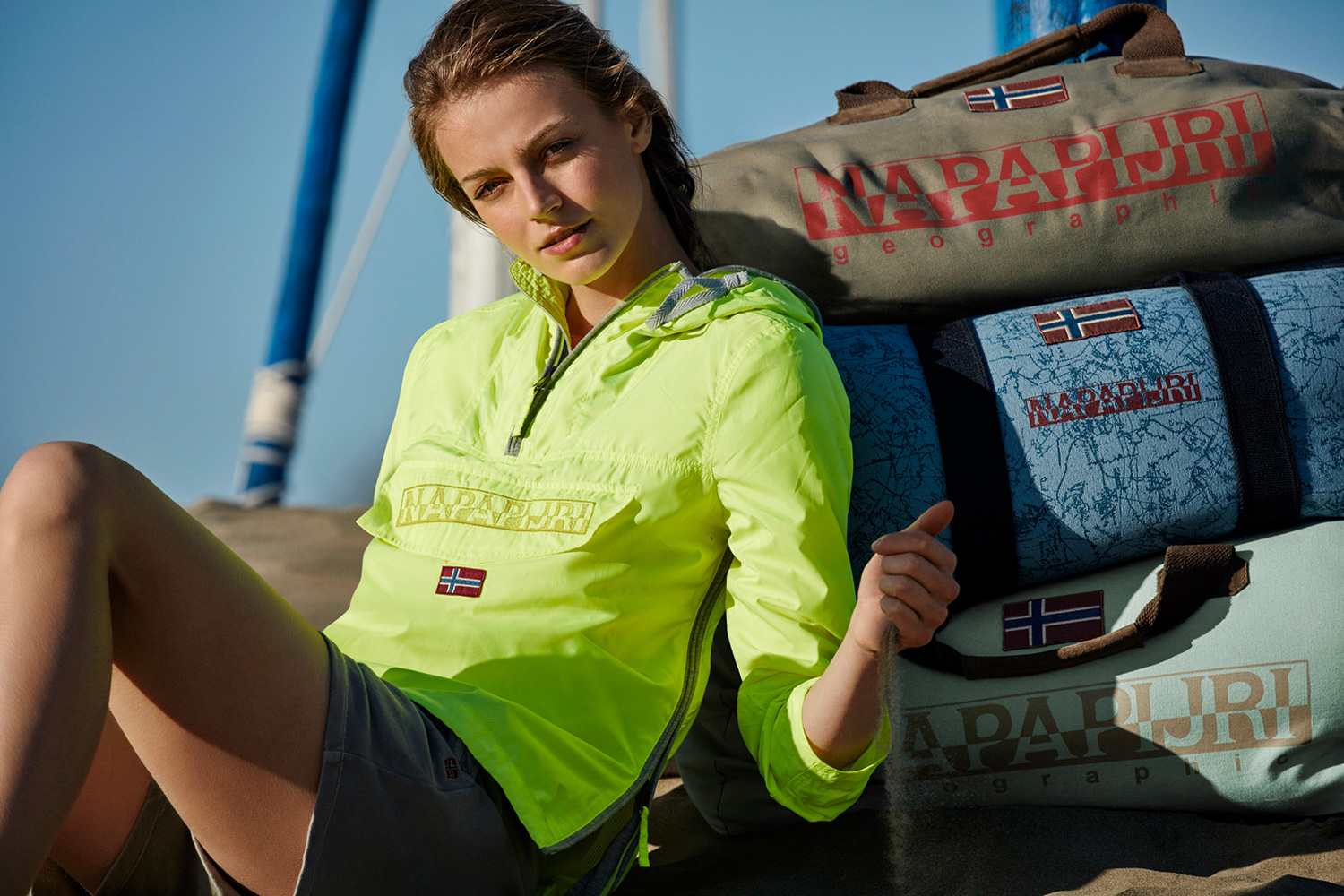 Priced between $69 and $249, NAPAPIJRI Spring/Summer 2016 Women's collection provides varied styles that enable every adventurous woman to transit seamlessly from one quest to the next.
NAPAPIJRI @ Capitol Piazza
13 Stamford Road #01-26
Singapore 178905
Opening Hours:
10.30am -9.30pm
Tel: 6702 1720
www.napapijri.com