Frasers Centrepoint Malls kicked off their "Fulfill your Destiny" Star Wars: The Last Jedi themed campaign with Singapore's largest showing of STAR WARSTM fans at The Centrepoint on Thursday, 16 November. The event made itself into the Singapore's Book of Records with a record-breaking 112 fans and was awarded with a certificate of the Largest Gathering of STAR WARSTM Fans in Character. The achievement was made possible by a huge showing on the part of fans and families. A highlight for those present was also the many children who were dressed in their STAR WARSTM best, with the youngest participant being only two years of age.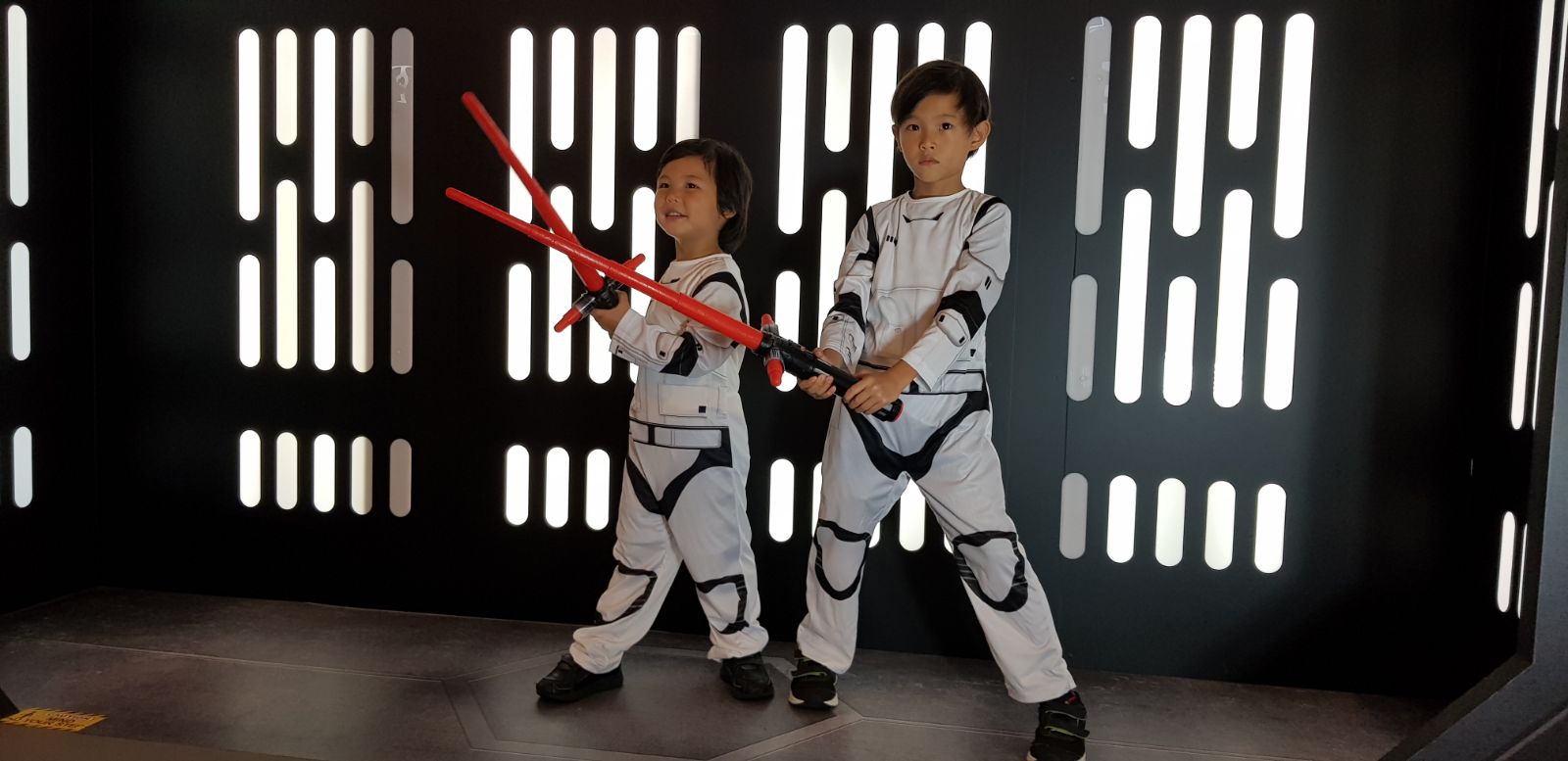 Starting 17 November, Frasers Centrepoint Malls' "Fulfill your Destiny" Star Wars: The Last Jedi themed campaign will offer shoppers a thematic experience that involves a journey into the beloved STAR WARSTM universe through life-sized dioramas, custom makeovers, as well as virtual reality experiences. With the addition of the Frasers Rewards galactic passport, shoppers get to earn their share of a $180,000 worth of instant rewards through Frasers Centrepoint Mall's social media platforms, while shopping in-store or by simply participating in any Galactic Arena event.
During this festive season, shoppers at any of Frasers Centrepoint Malls embark on a journey through the STAR WARSTM themed Christmas decorations. Christmas trees, garlands, and wreaths at 11 malls feature BB-8 and Stormtrooper baubles. The monumental 7.5 metre Christmas trees that stand tall with infinity mirrors in Causeway Point, Changi City Point, and Waterway Point and TIE fighters fly overhead in Eastpoint Mall. Praetorian Guards will also be unveiled at 9 Frasers Centrepoint Malls from 20 November. In honour of their debut, 50 lucky shoppers who snap a selfie with the Praetorian Guard in our malls and post the photo on their public Instagram accounts with an interesting caption telling how much they love STAR WARSTM will stand to win a pair of movie tickets to Star Wars: The Last Jedi.
For more information, visit www.FrasersCentrepointMalls.com.