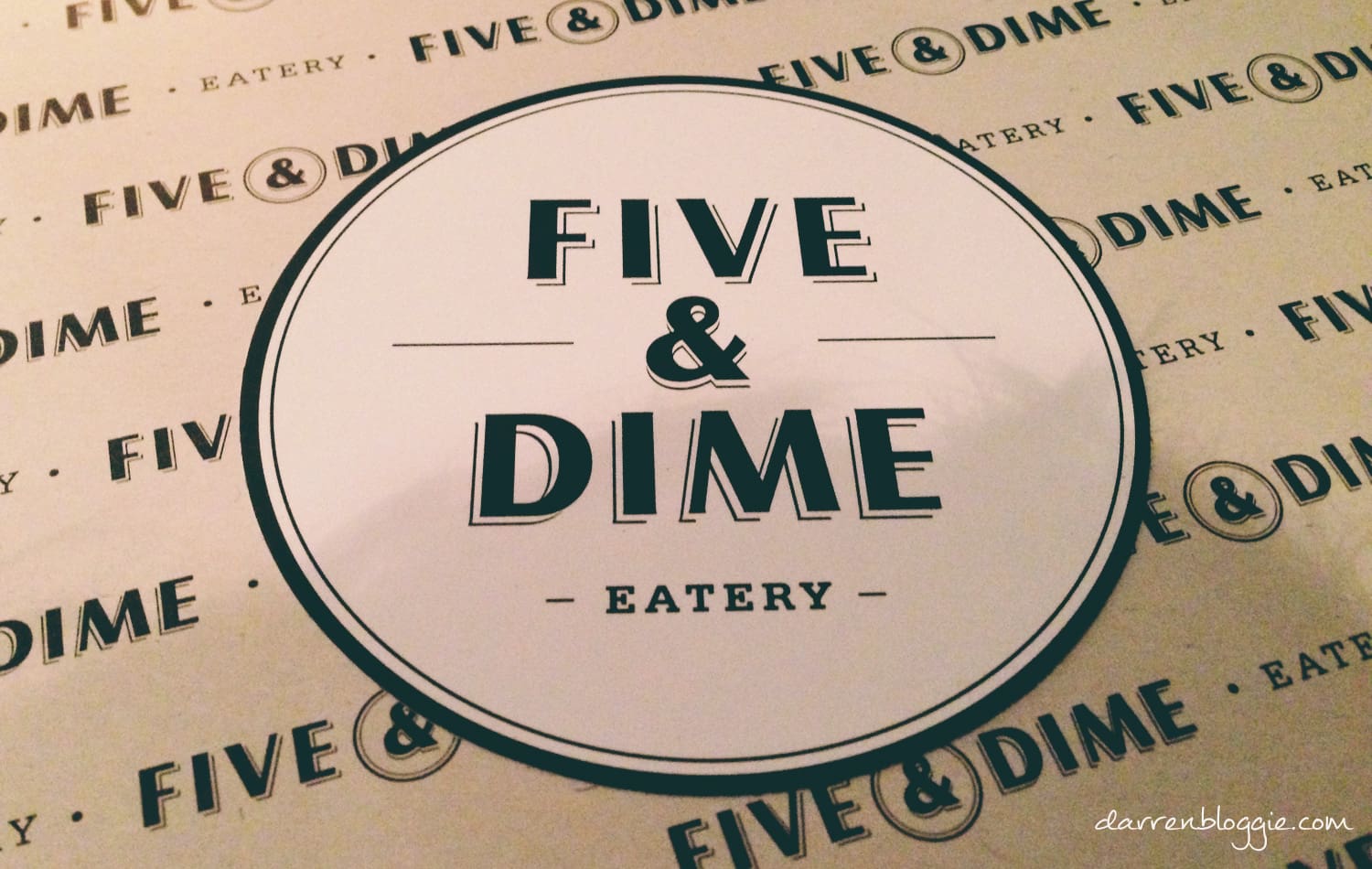 Sometime ago, a friend of mine brought me to this eatery by the name of FIVE & DIME for a simple dinner meet-up. It's located at river valley road, with a bus stop just right opp it. Five & Dime served belly-warming comfort food in a friendly and cozy atmosphere which i personally quite like it.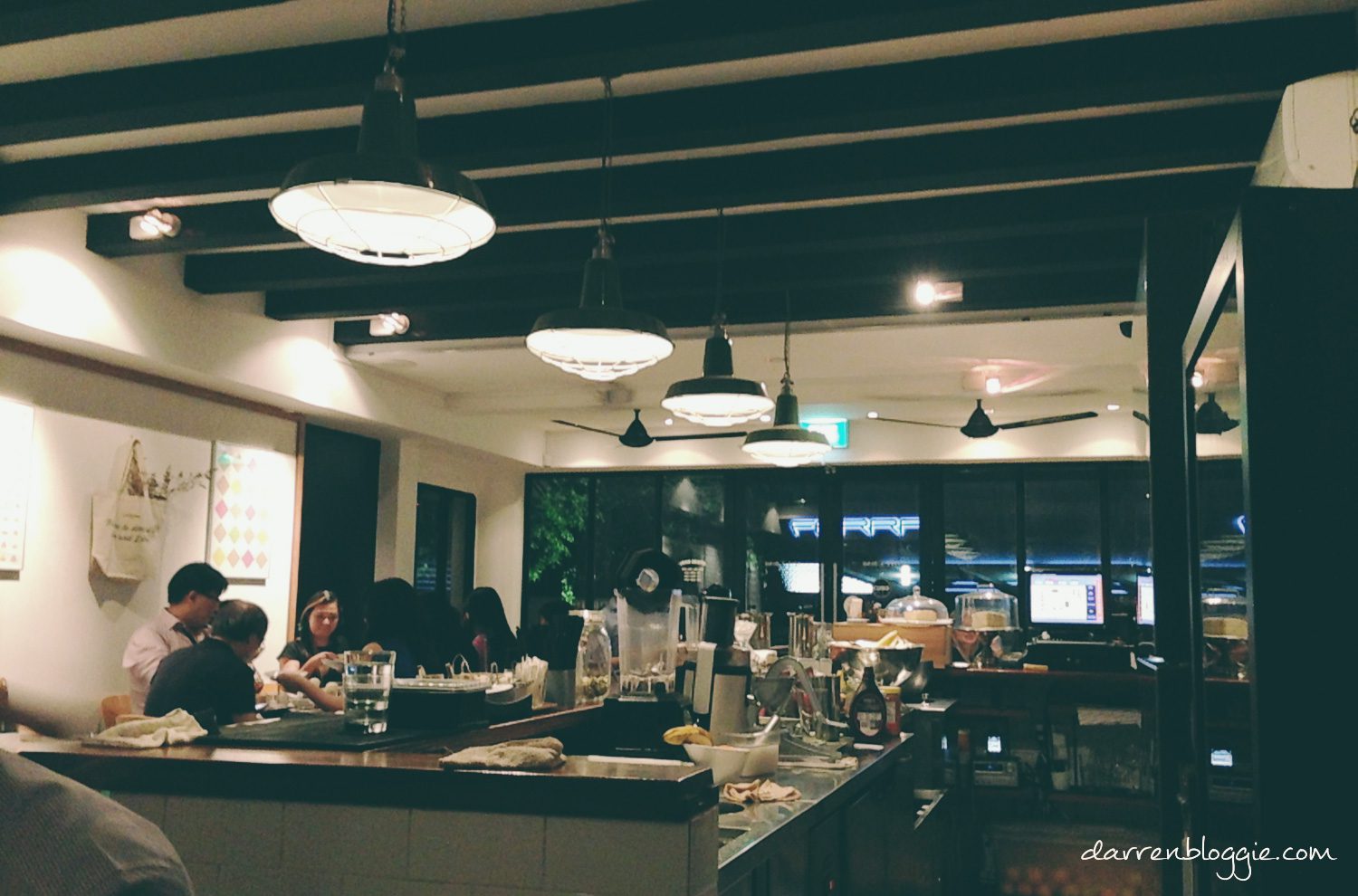 I ordered the MENTAIKO PASTA ($18), spaghetti tossed in creamy mentaiko, topped with more cod fish roe which taste quite yummy. 🙂
My friend ordered the BRAISED PORK BELLY ($22). Black Berkshire pork slow-cooked for 6 hours, served over warm cha soba. Do note that there are limited portion for this dish so probably visit them early to avoid disappointment? 🙂
From my friend opinion, it tasted pretty good at the beginning but somehow turns a little gela after awhile. :X
To complete the meal, with the recommendation of the friendly and cute staff there, we ordered the WHITE CHOCOLATE THAI TEA TART ($11) something different for dessert.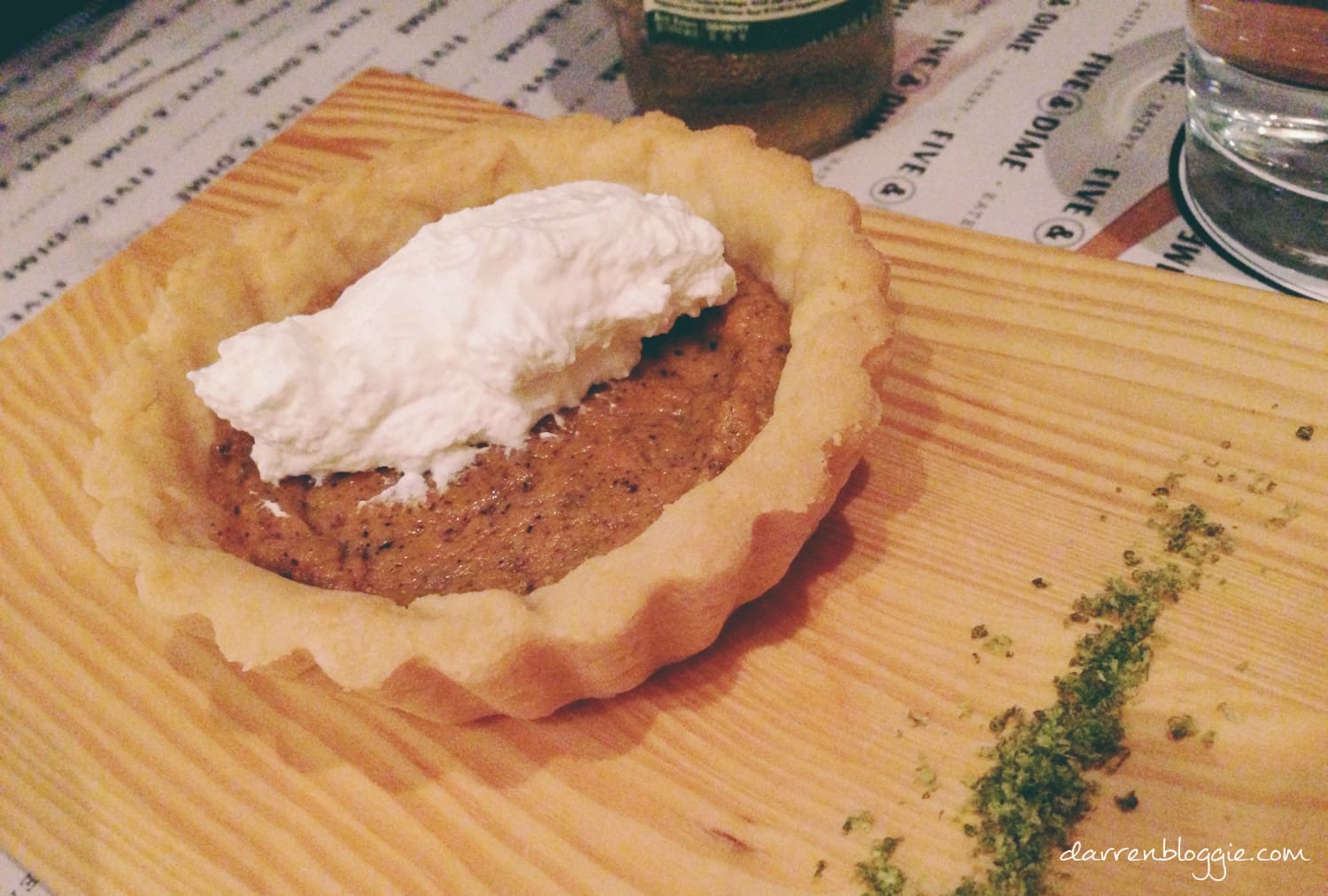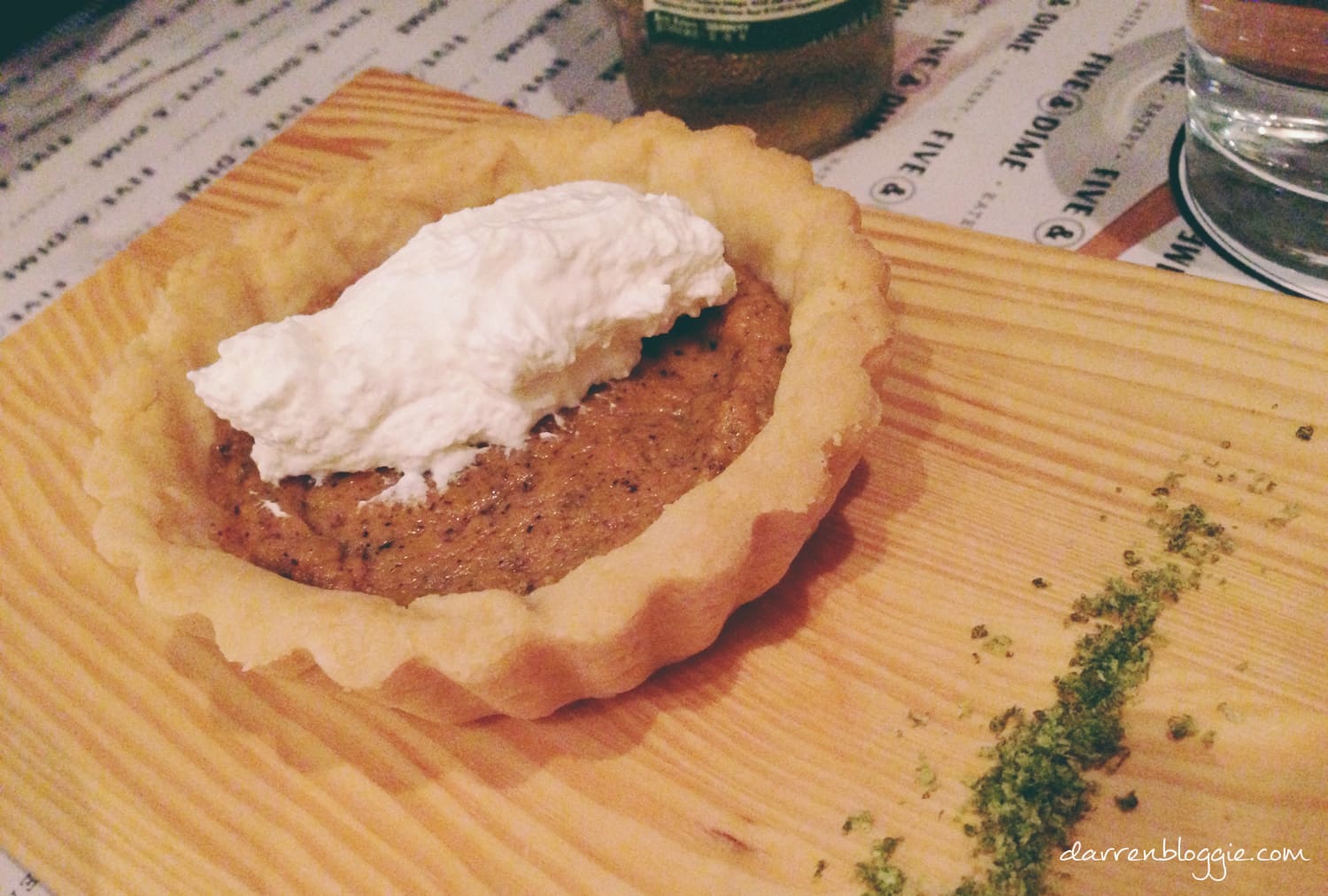 The aroma of the thai tea is strong which i like but alittle too sweet for me. Those with a sweet tooth will probably like this 😉
With good setting, good food (okay la not too bad) we chill lax for the rest of the night with a bottle of apple cider each.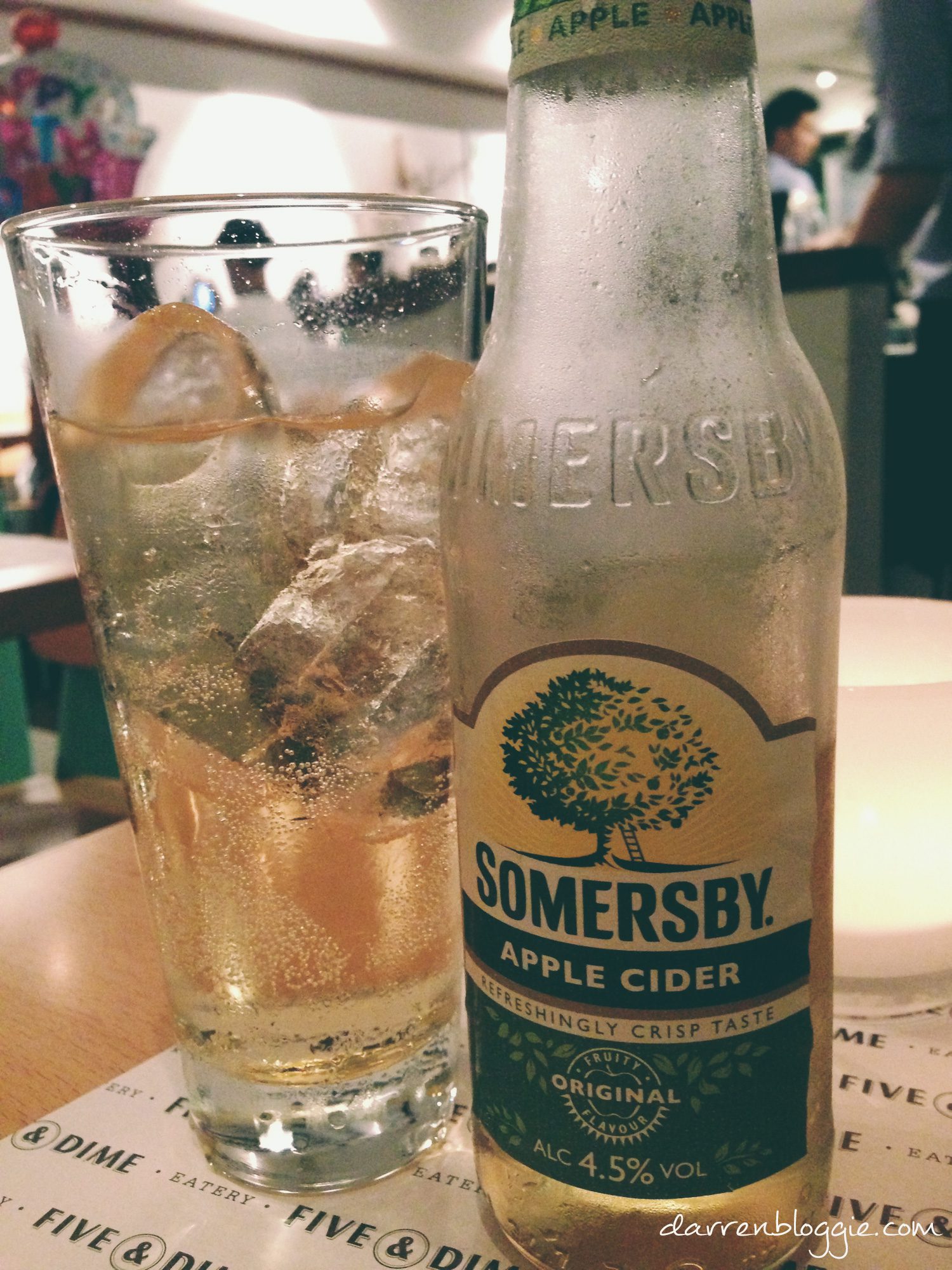 FIVE & DIME
297 River Valley Road. Singapore 238338.
For reservations, call 9236 5002.
For enquiries, email at eat@fiveanddime.com.sg.
For events, email at events@fiveanddime.com.sg.
For more information, visit their website at
http://fiveanddime.com.sg/