Be in step with the wind of fortune and prosperity at Scotts Square (诗阁广场) with an abundance of gifts and treats this festive spring! From now till 27 January 2017, the boutique luxury mall brings a wealth of retail indulgence and rewards to get you ready for an auspicious start to the Lunar New Year!
A BAGFUL OF FORTUNE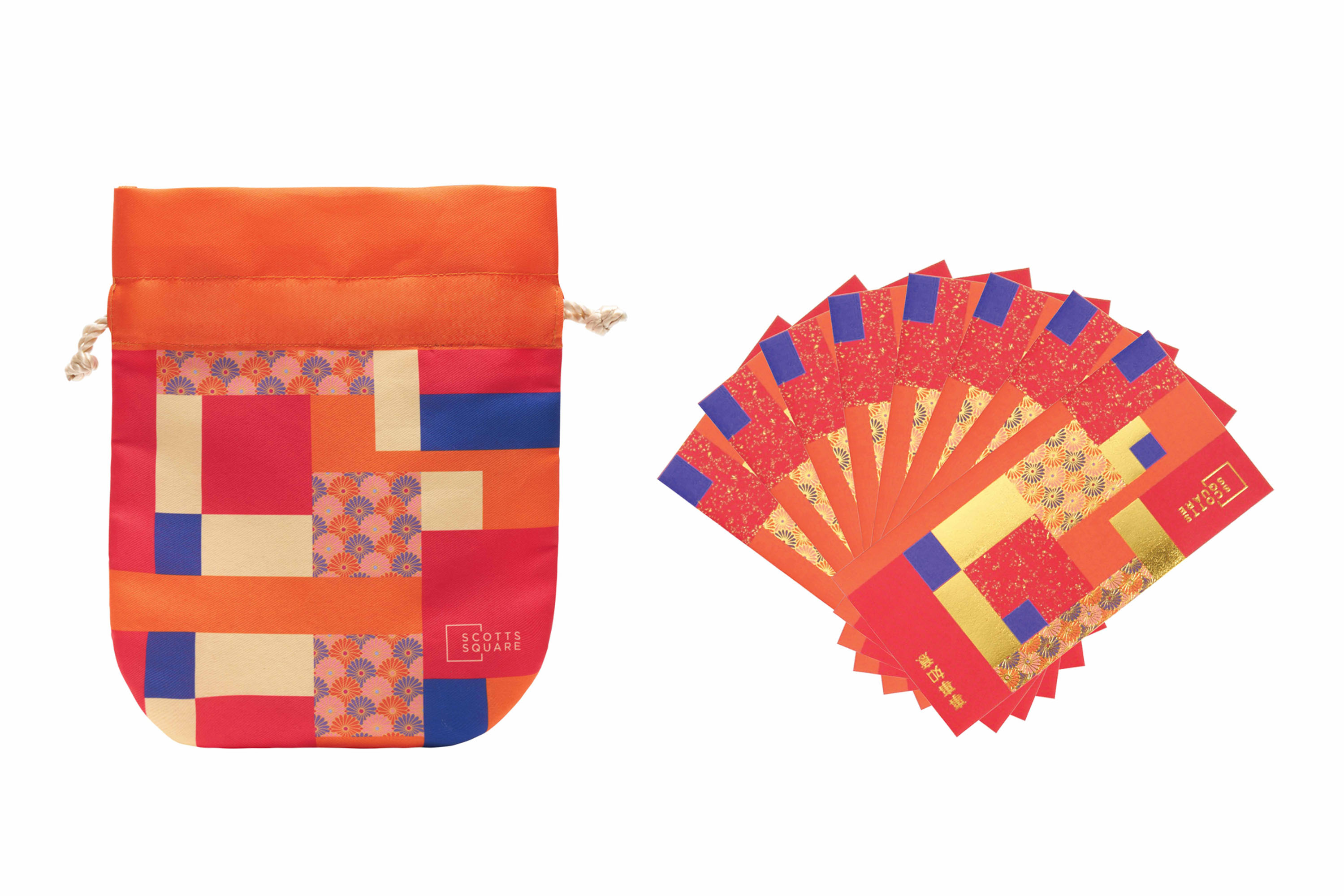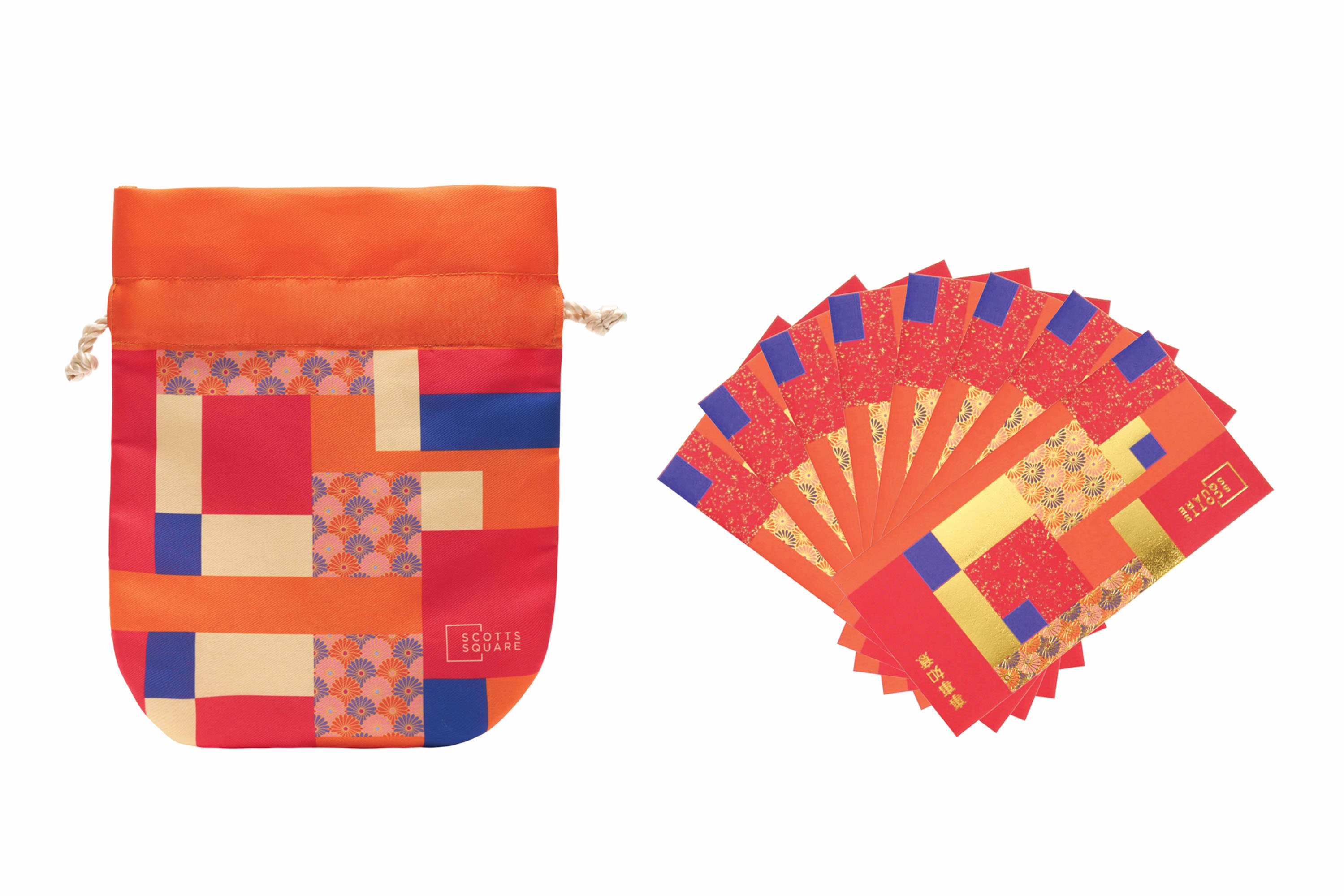 Shoppers can redeem a set of Scotts Square's limited edition Fortune Pack, with a minimum spend of S$280 in three same-day receipts. The Fortune Pack comprises a Mandarin Orange carrier and a set of eight red packets, in vibrantly-coloured geometric designs, for shoppers to spread the good fortune and blessings to their loved ones!
AN APPETITE FOR PROSPERITY
With a minimum spend of S$480 in three same-day receipts from any of the tenants at Scotts Square, shoppers will be rewarded with a S$30 Paradise Teochew Restaurant Dining Voucher to indulge in delectable Lunar New Year delicacies. UOB Lady's Card members get a sweeter deal with an additional S$10 Scotts Square Gift Voucher.
A GIFT OF ABUNDANCE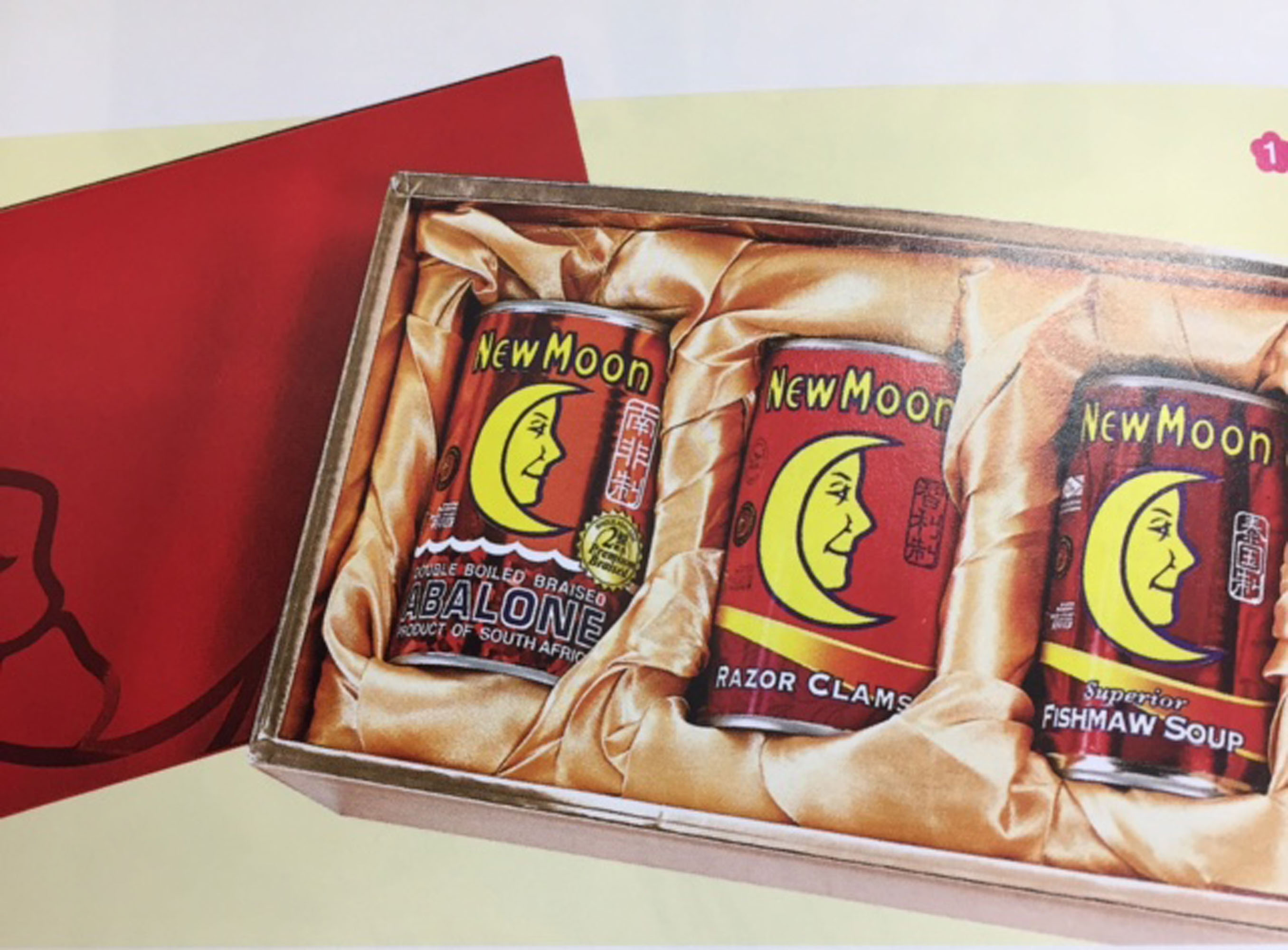 To enrich the joy of reunion, shoppers will be thrilled to bring home a Prosperous Abalone Gift Set when they spend a minimum of S$1,080 in five same-day receipts. The Prosperous Abalone Gift Set includes a can of New Moon South Africa Abalone, New Moon Fish Maw Soup and New Moon Razor Clams.
UOB Lady's Cardmembers enjoy $6 parking rebate on weekend and public holidays with a minimum of $50 spent in a single receipt. Other festive delectable treats include the Signature London Roast Duck at $58.80 (Whole) / $31 (Half) and enjoy 20% off total bill on the first and second day (28 & 29 January) of the Lunar New Year at The Coffee Academics.
Visit http://www.scottssquareretail.com/content/fan-fortune for more information