Father's Day is recognised as a time to give back. Celebrate and show appreciation for your Dad this year with this dining promotion that we've put together for you.
FATHER'S DAY BBQ SPECIAL AT LOBBY LOUNGE TERRACE
Treat Dad and family to a tantalizing selection of seafood and meat freshly grilled to your preference on the open charcoal-fired grill at the Lobby Lounge terrace. Order a BBQ Seafood and Meat Platter for 4 persons which consists of Australian Beef Sirloin (2 pieces), Boneless Chicken Thigh (2 pieces), Garlic & Pepper Sausage (2 pieces), Half Shell Oyster (4 pieces) and Half Shell Scallop (4 pieces), at a special promotional price of $80nett only. Daddy To complete your dining experience, top up $29++ to enjoy free flow of appetizers, salads, bread selection, soup, and desserts.
Every Friday, Saturday and Sunday evenings
6:30pm to 10:30pm
From $80nett onwards.
Dads who dine between 16 June and 18 June 2017 get to enjoy a complimentary whole cake freshly made by our Pastry Chefs.
For enquiries and reservations, please call Lobby Lounge at +65-6823-5367 or email: lobbylounge.cpca@ihg.com. Visit ChangiAirport.CrownePlaza.com for more information.
Father's Day Dinner Buffet at EDGE
Treat Dad to a magnificent spread of international culinary delights this Father's Day at Edge, featuring Chef de Cuisine Ken Zheng's unique spin on the traditional Rickshaw Noodles. As a tribute to his father and grandfather, Chef Ken honoured and adapted their recipes by using his homemade speciality sauce. His grandfather's heritage soup version is represented through his newly created dry handcrafted ban mian dish with simmered pork belly and sous vide egg, and served with the original classic pork and anchovy soup broth.
EDGE
Pan Pacific Singapore
17 & 18 June 2017
6:30pm to 10:30pm
SGD98 per adult, includes free flow of two local beverages, coffee and tea
SGD49 per child, 6 to 11 years old
Each Father will receive a complimentary glass of Tiger Draft Beer
Click here or call +65 6826 8240 to make your reservation.
Dim Sum Brunch Buffet at Hai Tien Lo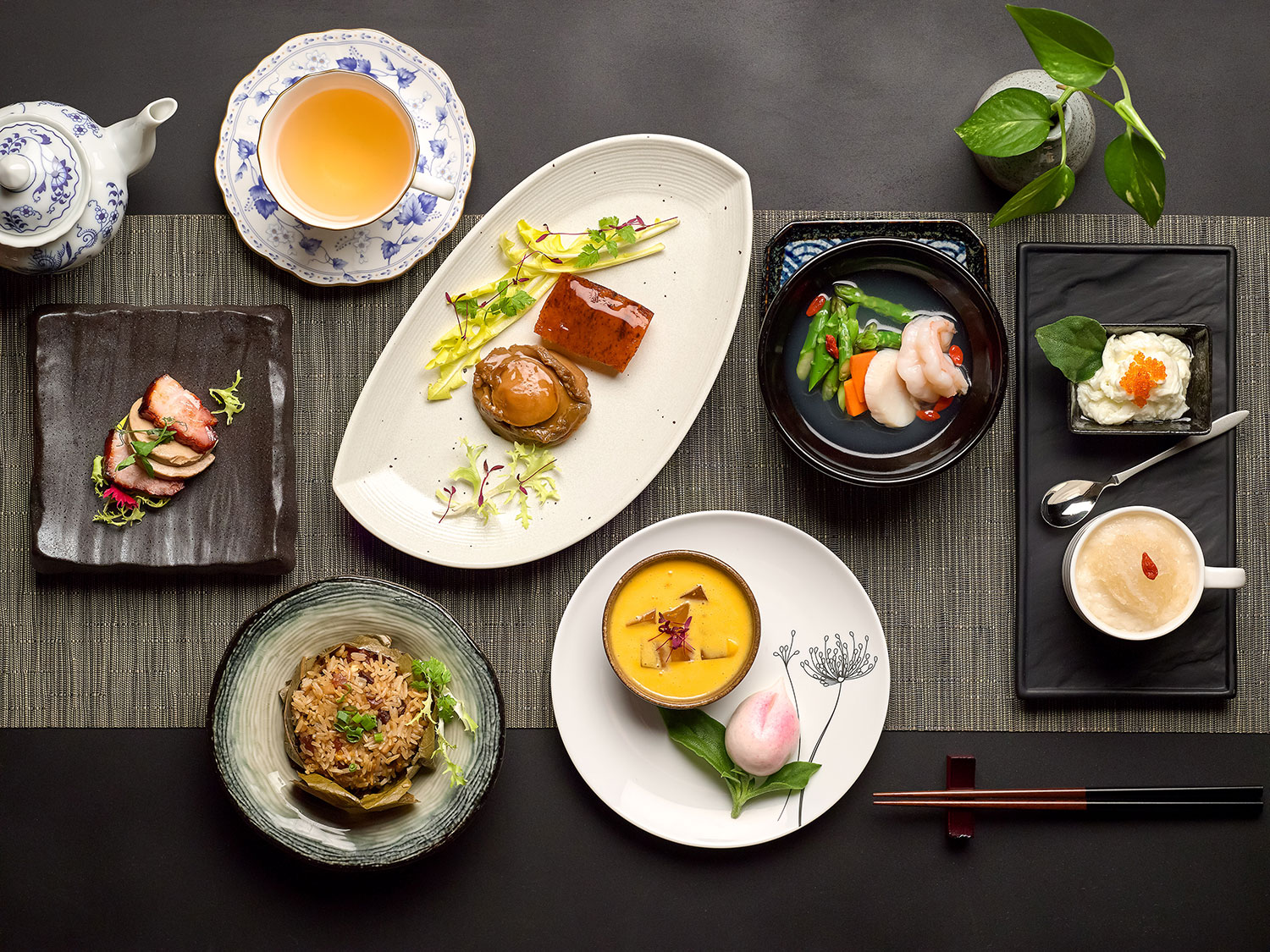 The well-loved Dim Sum Brunch Buffet is also available on Father's Day weekend of 17 and 18 June 2017. Featuring more than 60 handcrafted dim sum and signature delicacies, the popular a la carte buffet includes Chef's specialties of Sautéed Prawns and Fresh Clams in Chef's Signature Homemade XO Chilli Black Bean Sauce, Cantonese Sliced Barbecued Pork Belly, Chilled Boston Lobster with Fresh Fruit Salad, and Pan-fried Diced Beef with Black Pepper Sauce. Dim sum highlights include Steamed Barbecued Pork Buns, Fragrant Fried Carrot Cake in Chef's Signature Homemade XO Chilli Sauce, and Steamed Pork and Prawn Dumplings with Crab Roe.
To celebrate the special occasion, all guests will receive a complimentary Longevity Bun and Pan-fried King Prawn served with Chef's Special Sauce.
Hai Tien Lo
Pan Pacific Singapore
12 to 18 June 2017
11:30am to 2:30pm
6:30pm to 10:30pm
Loving Father's Menu 孝順宴
SGD118 per diner (Minimum of two diners)
Memorable Father's Menu 感恩宴
SGD168 per diner (Minimum of two diners)
Click here or call +65 6826 8240 to make your reservation.
Enjoy the best of Penang Favourites for this Father's Day At Feast@East Buffet Restaurant
Helmed by Head Chef Lester, the buffet is featuring a selection of Penang favourites and local delights which will appeal to the diners taste palates. Besides all-time signature dishes such as Assam Laksa and Char Kway Teow, look out for Siamese Laksa, which is a variant of the Assam Laksa with a rich coconut broth. Other highlights include Stir-Fried Tai Lok Mee (Penang style Fried Noodles), Ayam Percik (Coconut Spiced Chicken), Lor Mee (Noodles in thick gravy), Rojak and other delicacies.
Do not miss other street favourites such as oyster omelette, Bak Ku Teh, Lor Mee, Popiah, Chendol and other all-
time favourites. Enjoy two promotions: 1 for 1 Mondays and 50% off every Wednesday. Both promotions are valid for Adult and Child prices only.
Feast@East Buffet Restaurant is located at Level 3 of Grand Mercure Singapore Roxy. Lunch starts from 12.00 pm to 2.30 pm and dinner starts from 6.00 pm to 9.30 pm daily. For more information about Feast@East Buffet Restaurant, please call 6340 5665 or visit www.grandmercureroxy.com.sg
Feast@East Buffet
Grand Mercure Singapore
9 to 18 June 2017
1 for 1 Monday & 50% off every Wednesday
Monday to Sunday Lunch

Adult : $43.00
Child : $22.00
Senior Citizen : $33.00 nett
Pioneer Citizen : $30.00 nett

Monday to Thursday Dinner

Adult : $47.00
Child : $24.00
Senior Citizen : $35.00 nett
SG50 Pioneer : $32.00 nett

Friday to Sunday & Eve/Day of Public Holidays Dinner

Adult : $48.00
Child : $24.00
Senior Citizen : $36.00 nett
SG50 Pioneer : $33.00 nett

Satuday and Public Holidays Afternoon High Tea
3.00 pm to 5.00 pmAdult : $23.00
Child : $14.00
FATHER'S DAY AT MONTI WITH FREE BOAT RIDES ON THE BAR
Monti invites families for Festa Del Papa (Father's Day) on Sunday 18th June to celebrate our first heroes with a superb selection of eats and treats. Housed in the iconic Fullerton Pavilion, and set against the stunning backdrop of the Marina Bay skyline, Monti is offering an eclectic a-la- carte brunch buffet from 12:00 pm to 3:00 pm; and an a-la-carte dinner buffet from 6:00 pm to 9:00 pm catered specially for dads to enjoy.
To add show our appreciation, Monti will be offering all dads free flow beer or wine, and complimentary boat rides around the bay, available on request. Top that off with a movie screening and fun goodie bags for the kids, and there'll be something for everyone to enjoy at Monti.
Monti at 1-Pavilion
18 June 2017
Lunch and Dinner Buffet:
$90++ per pax
$110++ per pax (includes with virgin Bloody Mary's and Mojitos)
$140++ per pax (includes free flow of wine)
$160++ per pax (includes free flow of champagne)
Click here to make your reservation
A Cherished Father's Day Celebration at Pool Grill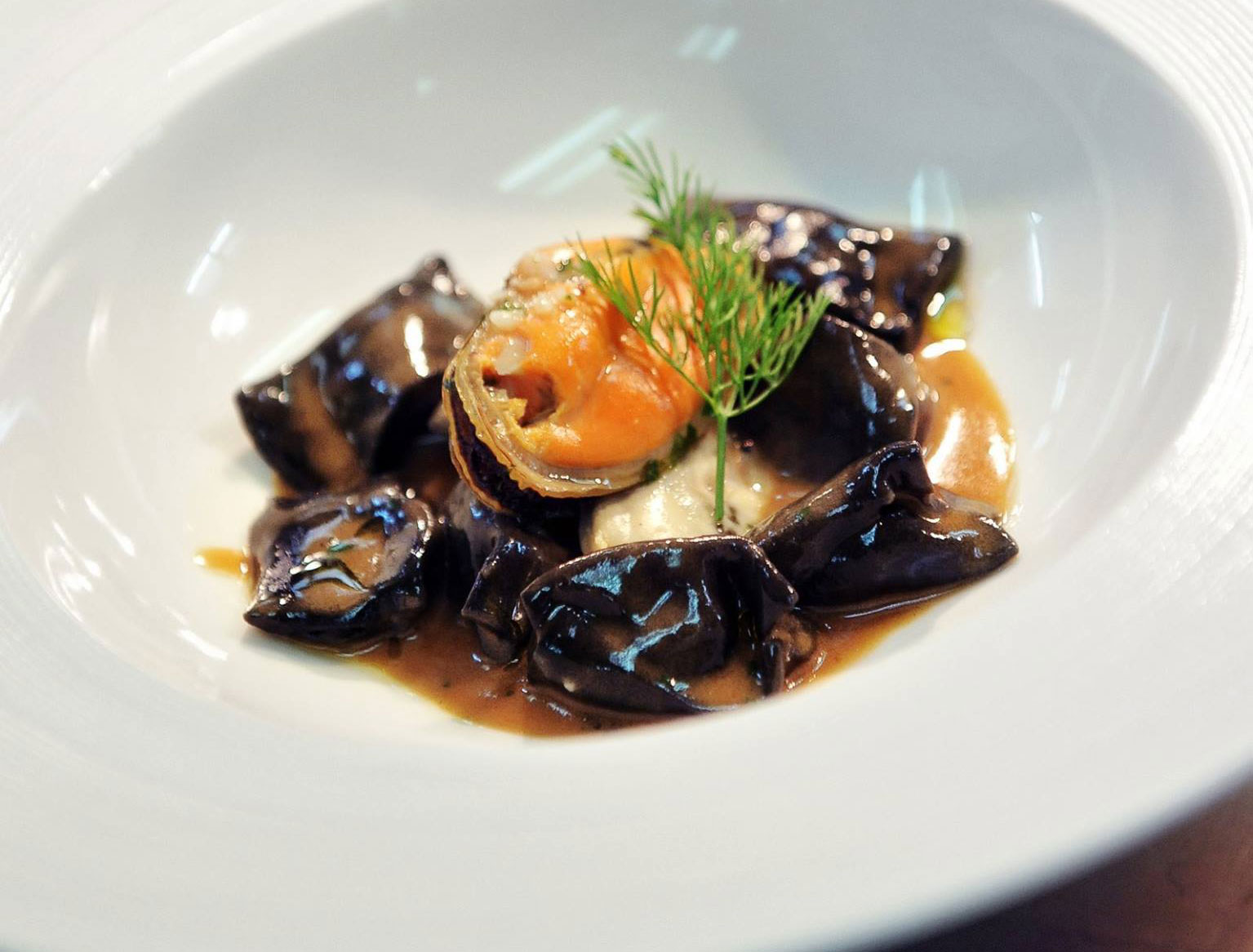 Transport Dad from the city's hustle and bustle to a tranquil paradise for a relaxing and indulgent Father's Day celebration by the pool. With delectable Western delicacies set against azure waters and lush greenery, this is the perfect dining destination to captivate the heart of Daddy dearest.
Look forward to Seared Scallops with Mushroom Puree & Chorizo Crumble; Black Squid Ink Ravioli with Cod Fish Mousse, Mussels, Crustacean Bisque & Dill; Braised Beef Cheeks with Pumpkin Puree & Confit Shallots; Home-cured Beetroot Salmon with Beetroot, Orange Salad, Yuzu Cream & Rye Bread; and more.
18 June 2017
3-course Father's Day Set Menu
$58++ per person
Click here to reserve now
A Feast Fit for a King
Treat Dad to a hearty brunch this Father's Day. Dad will be thrilled by Singapore's best loved crustacean buffet featuring over 10 crab creations that promise to tantalize even the most discerning palates. Highlights include Gerang Assam Flower Crab, Crisp Soft Shell Crab, Ginger Scallion Flower Crab Bee Hoon, and Crabmeat Fried Rice with Asparagus and Tobiko Tartare Sauce. Dads will also receive a complimentary two-week trial Fitness Pass at Pürovel Spa & Sport.
Ellenborough Market Cafe
Swissotel Merchant Court
17 & 18 June 2017
12:00pm to 4:00pm
$58++ per adult
$29++ per child
Click here to reserve now
4th Dines Free at Makan@Jen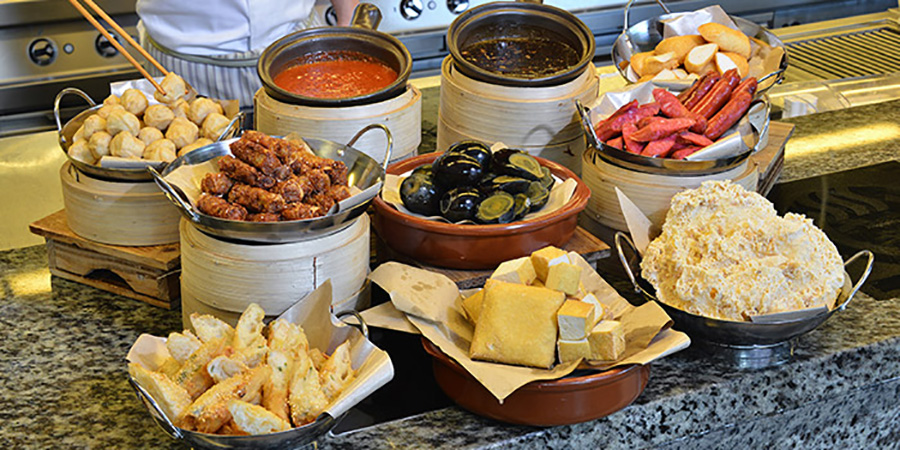 To celebrate Father's Day, the 4th diner will dine free with every 3 paying adults when you book through the Chope app or website to dine on 18th June for both the brunch and dinner buffets.
Please state "Chope 4th Dines Free" in the 'Special Requests' section when making your reservation to enjoy this offer. Valid for dine in only, limited to one redemption per table. Only one bill will be given per booking/group/table.
Till 30 June 2017
Let's Makan Weekday Dinner Buffet (Sun to Thurs) – $42++ per adult diner
Weekend Seafood Buffet (Fri & Sat) – $65++ per adult diner
Weekend Brunch (Sat & Sun) – $42++ per adult diner
Click here to reserve now
Dim Sum Buffet at Jade
Indulge in a Dim Sum Brunch featuring over 50 handcrafted creations. Signature items include Deep-fried Taro Paste wrapped with Truffles and Mushrooms, Steamed Pork Siew Mai with Abalone, and Boiled Congee with Lobster and Dried Scallops.
JADE
1 Fullerton Square
17 & 18 June 2017
11:00am to 3:00pm
$39++ per adult
$19++ per child age 6 – 12 years old
Click here to reserve now
Father's Day Buffet at Oscar
This Father's Day, pamper the king in your life with a sumptuous buffet and free flow draft beer treat* at Oscar's! Highlights of the Father's Day Saturday Dinner and Sunday Brunch includes:
Organic egg station where chefs prepare poached organic eggs on English muffins topped with lemon-myrtle salmon, foie gras parcels, pancetta, pulled braised brisket and mullet Bottarga
'Live' pasta station featuring freshly made pasta with rocket-basil pesto, Sicilian pesto, pork Amatriciana and Maremmana sauces
Carving station featuring a variety of roasts including Filipino-style roast suckling pig, roast London duck, and salmon coubiliac (Russian salmon pie) with lemon cream cognac sauce
Local delights such as Wok-fried Chilli King Crab, Dry Bak Ku with Spices and Kueh Pie Tee
Decadent delights such Gateau Basque, Mont Blanc Cake and Giant Freshly Baked Mille-feuille
Outdoor BBQ station serving lobsters and prime cuts of beef hot-off-the-grill (Available for Sunday Brunch only)
OSCAR
Conrad Centennial Hotel
17 June 2017
Dinner – 6:00pm to 10:00pm
$83++ per adult
$41.50++ per child age 6 – 12 years old
18 June 2017
Brunch – 12:30pm to 3:30pm
$108++ per adult
$54++ per child age 6 – 12 years old
Click here to reserve now
Heritage Dim Sum Brunch
Preserving its intrinsic hawker culture, The Clifford Pier presents a nostalgic Dim Sum Brunch with bite-sized delicacies like Steamed Siew Mai with Crab Roe, Steamed Pork Ribs in Fermented Black Bean Sauce, and Steamed Mini Lotus Buns, served on traditional trolleys to your table. Live "hawker" stations line the restaurant, as the culinary team dishes out local favourites such as Kueh Pie Tee, Laksa with Tiger Prawns, Yong Tau Hu, and more.
The Clifford Pier
The Fullerton Bay Hotel
17 & 18 June 2017
11:00am to 2:00pm
$49++ per adult
$29++ per child age 6 – 12 years old
Dad dines free with 2 paying adults.
Click here to reserve now