Mid-Autumn Festival comes alive at the Gardens with a vibrant flower field,
dazzling lanterns, extended admission hours & festive promotions!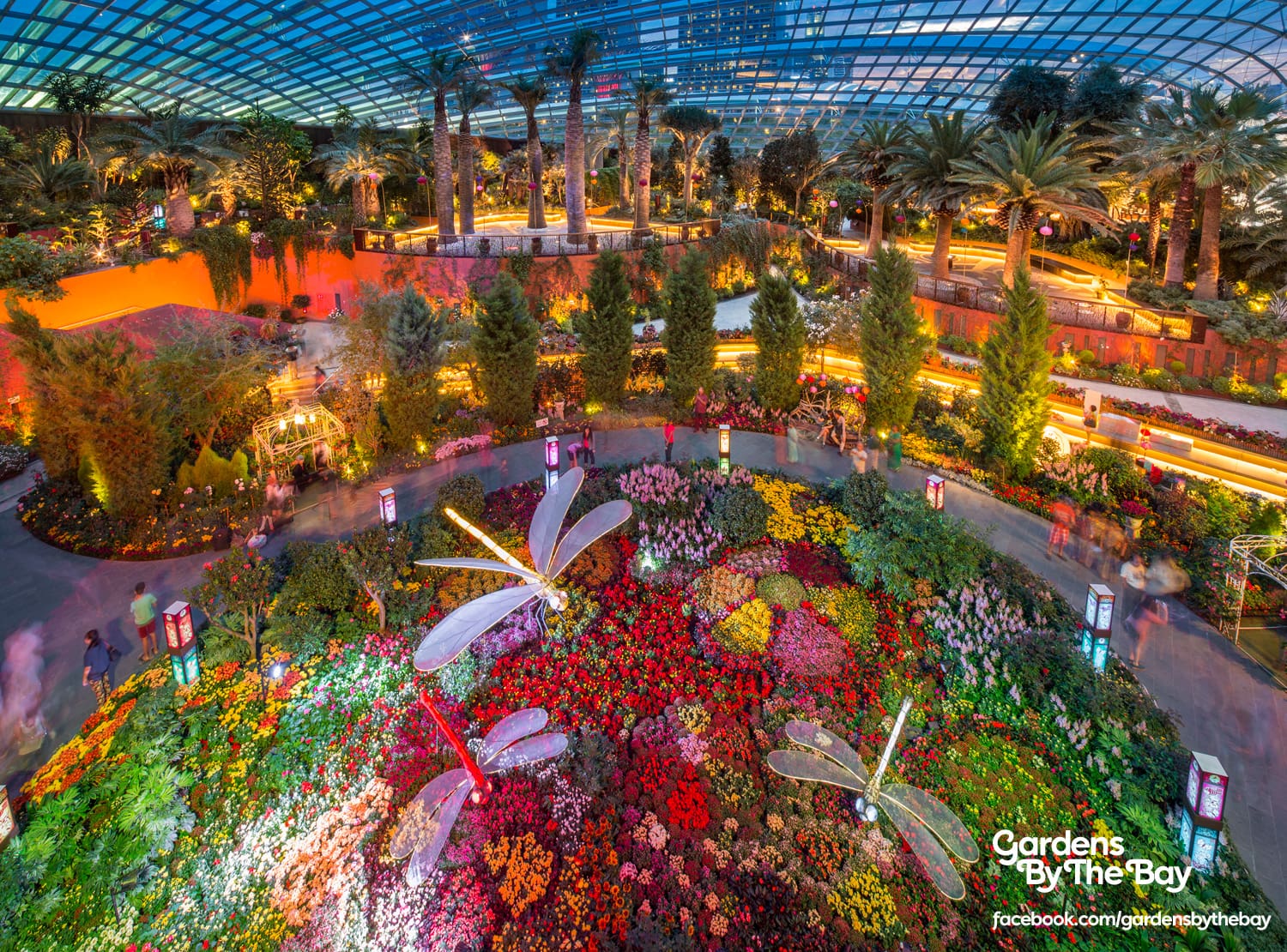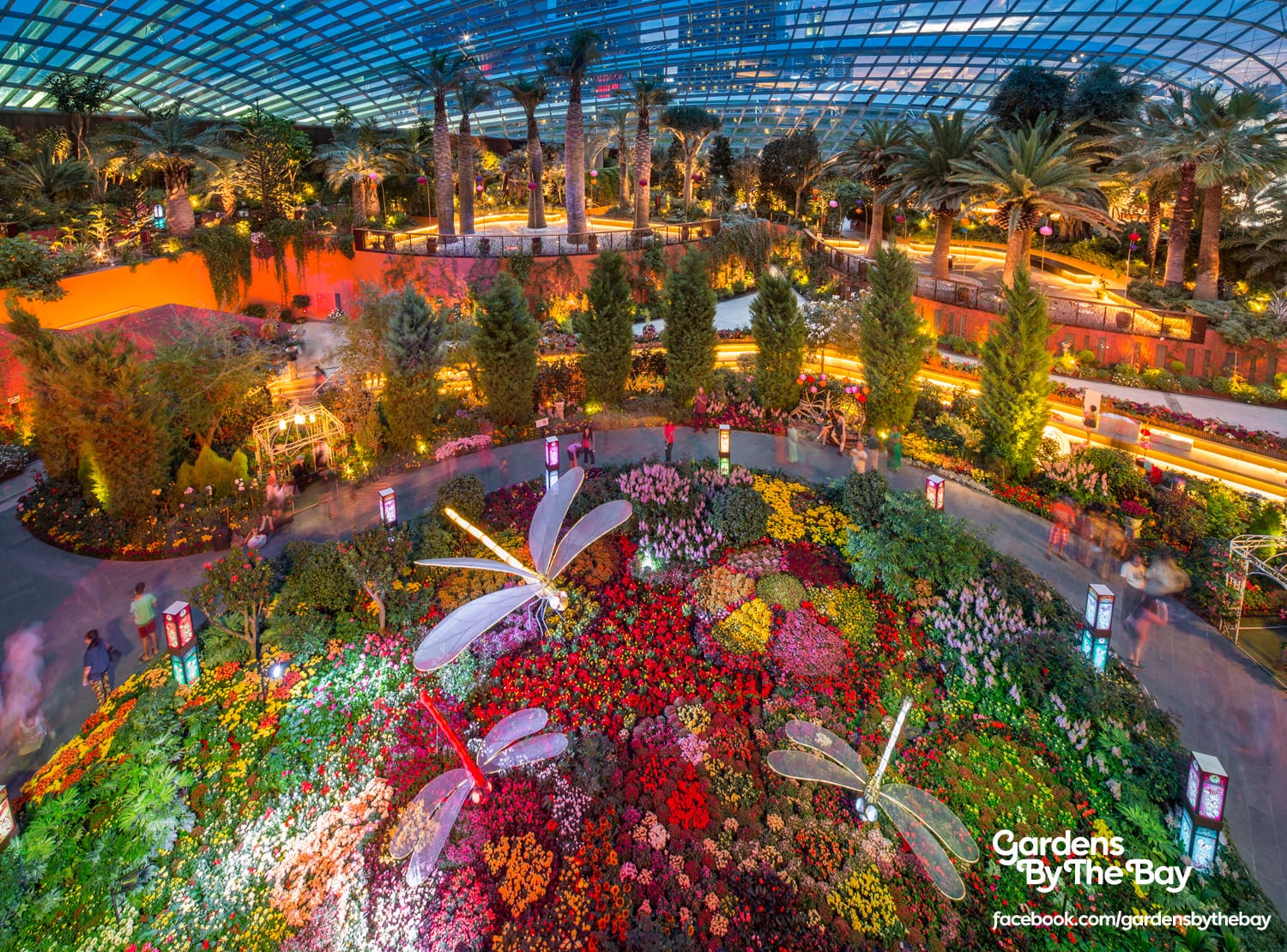 Credit : Gardens by the Bay Facebook Page
SINGAPORE, 9 September 2013 – Starting today, the Mid-Autumn Festival line-up transforms Gardens by the Bay into a magical display of light and colour, bringing the Gardens to life with an enchanting display of lanterns and flowers!
The new Mid-Autumn themed floral display in the Flower Dome features three striking dragonfly lanterns perched amidst a field of vibrant flora such as "lantern flowers" like Begonias and autumn-blooms like Chrysanthemums, Astilbes and Celosias, while Chinese lanterns add to the festive ambience and traditional paper cut-outs illustrate the myths and legends behind this festival.
In celebration of the Mid-Autumn Festival, there will be an extension of operating hours and a 15% discount on admission tickets to the conservatories from 13 to 22 September 2013.
From 13 to 22 September, keep an eye out too for Mid-Autumn Festival @ The Gardens 2013, with a colourful display of hand-crafted lanterns in the outdoor gardens and The Meadow, exciting stage performances, competitions, and activities where proceeds will go to the President's Challenge 2013.
Visitors will also get a chance to win Gardens by the Bay memorabilia gift packages worth $50 in our Snap & Win! Contest, when they upload photos of the Mid-Autumn celebrations at Gardens by the Bay on their Instagram account.
Dining outlets such as Peach Garden Noodle House and Majestic Bay Seafood Restaurant are also running mooncake promotions exclusively for selected credit cards till 19 September.

For more infomation, visit http://www.gardensbythebay.com.sg