Responding to Singaporeans' changing tastes and preferences, McDonald's Singapore today launched the Breaded Salmon with Paella Spice Mix. Available for a limited time only, the new burger features a juicy patty of wild salmon chunks from Hokkaido flavoured with diced red and yellow capsicums, and diced cheese – ingredients reminiscent of Spanish Paella.
Complementing the patty is a scrumptious salad mix of hydroponically grown young baby leaves that have been carefully hand harvested and air dried to prevent bruising the leaves. The result? A festival of flavours sandwiched between a delicious bun topped with oat flakes, linseeds, rye flakes and sunflower seeds.
Each Breaded Salmon with Paella Spice Mix Extra Value Meal, which includes the Breaded Salmon with Paella Spice Mix burger, French Fries (M), and a refreshing glass of Coke Zero will be available from $7.50. The brand new offering is available in all restaurants and via McDelivery® from 18 February 2016, while stocks last.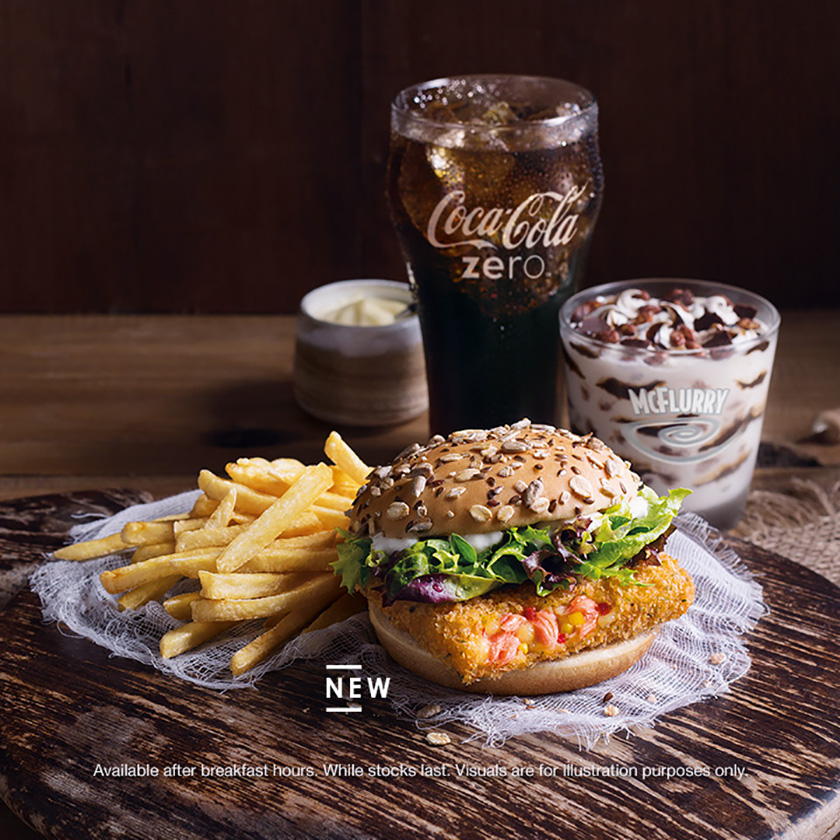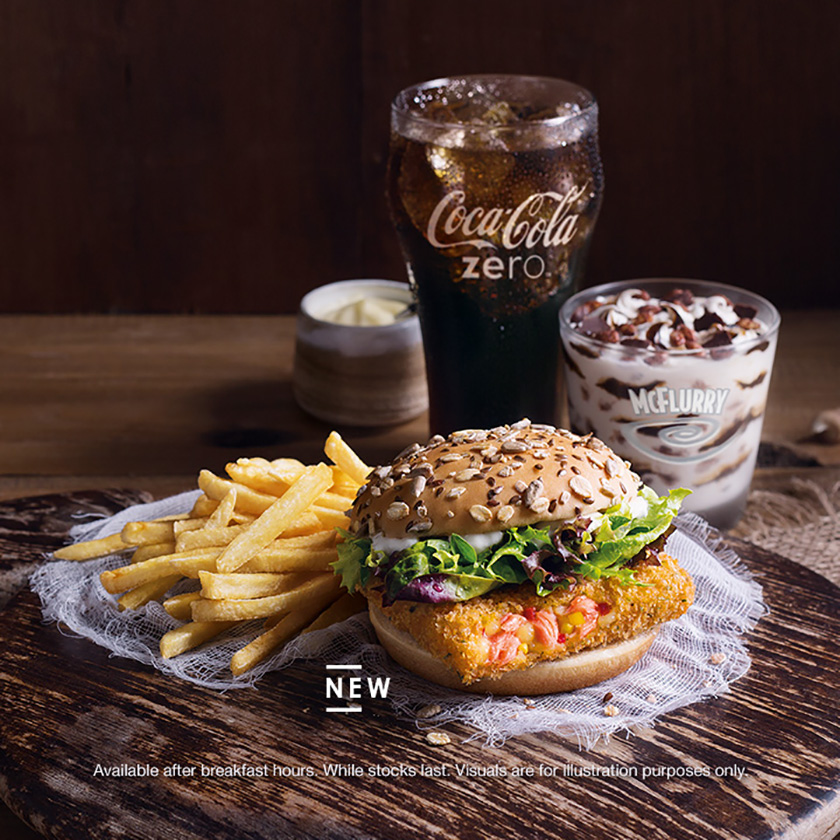 Customers can also choose balanced sides as options by swapping their fries and opting for a corn cup at no extra charge. They can also top up $1.20 to change their side to a Garden Side Salad. The Garden Side Salad features whole leaf lettuce, red and white cabbage, crunchy carrots, corn kernels and tomatoes, served with a delicious Japanese dressing.
The Breaded Salmon with Paella Spice Mix can be enjoyed with a Garden Side Salad and a Coke Zero or Dasani bottled water at just 432 kcals per meal. The new burger is available after breakfast hours.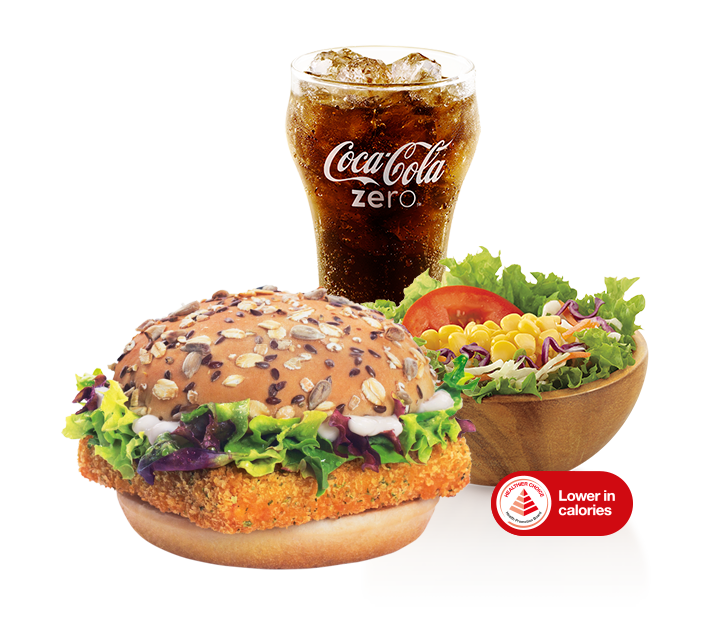 The introduction of the Breaded Salmon with Paella Spice Mix burger is part of McDonald's journey and commitment to bringing customers good food that they love. In the past five years, McDonald's has added more choice in its menu options. In 2011, we launched a range of wholegrain options including our wholegrain muffins, wholegrain Sunrise Rolls and our wholegrain McWrapsTM.
For more information, visit https://www.mcdonalds.com.sg/