The massive herd of 162 life sized baby art elephants, artfully decorated by celebrities and internationally acclaimed artists, will make its move through singapore in the largest open-air art exhibition in aid of the Asian Elephant.
Was glad that i didn't miss this photo adventure due to the train disruption last sunday morning 🙂 and i was glad that i have Conan and Calvintimo together with me as i was actually quite afraid that im all alone that day haha! 😀
So we gathered at one raffles quay and that's where we begin our elephant parade photo adventure @ marina bay! I'm sure you guys have seen lots of elephants ard singapore recently right?
super love this durian elephant!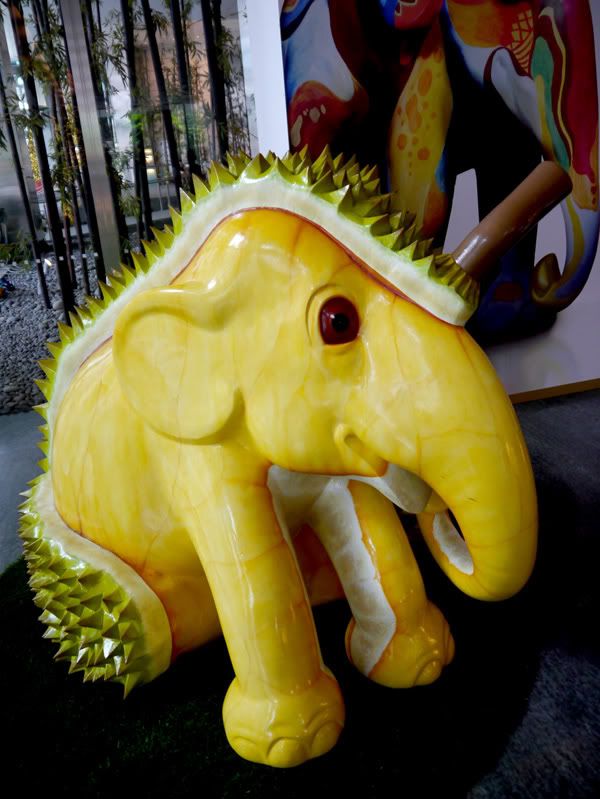 one of the artist was up early to meet us and introduce us his creation 😉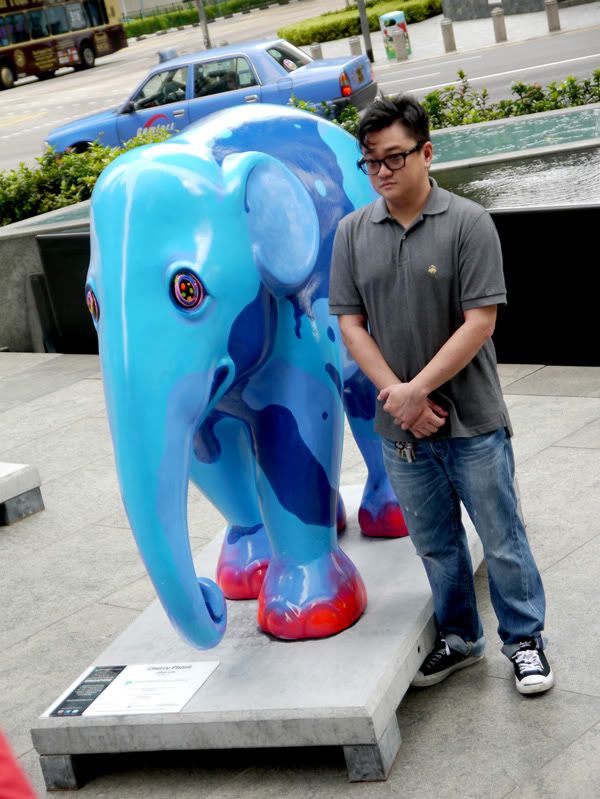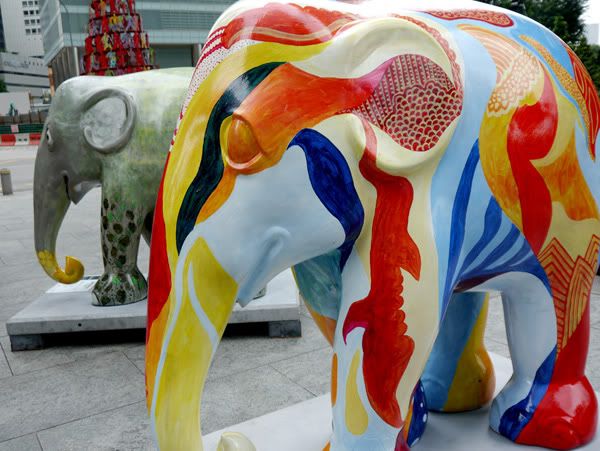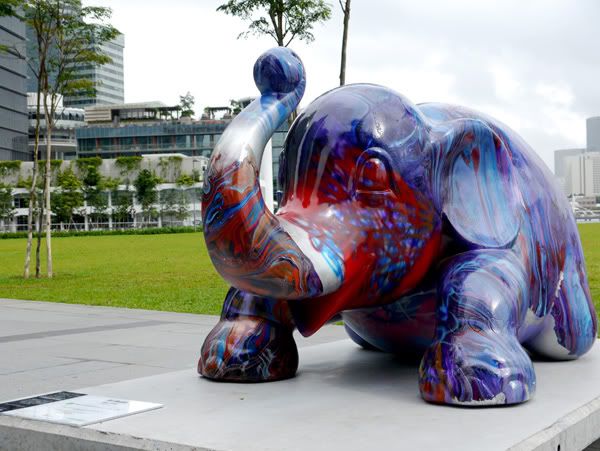 noticed that the elephant was actually carry the "big ship" of MBS on its back? haha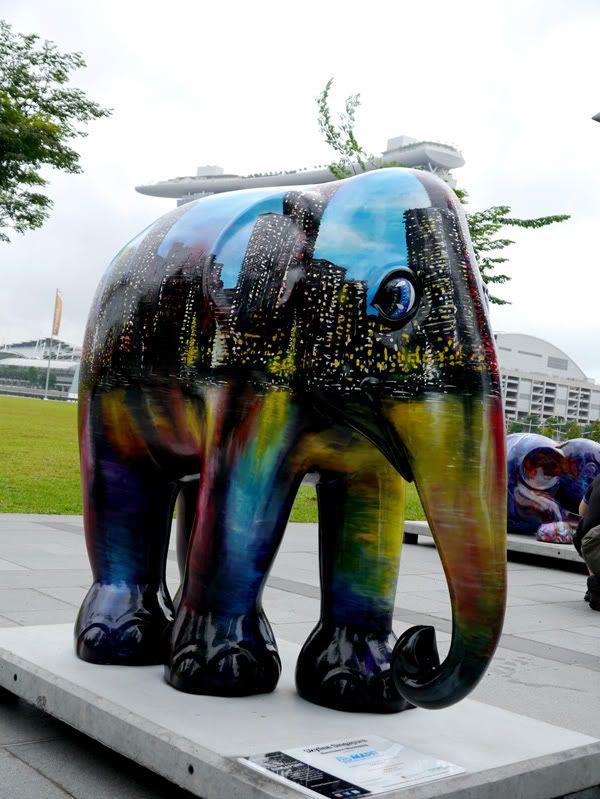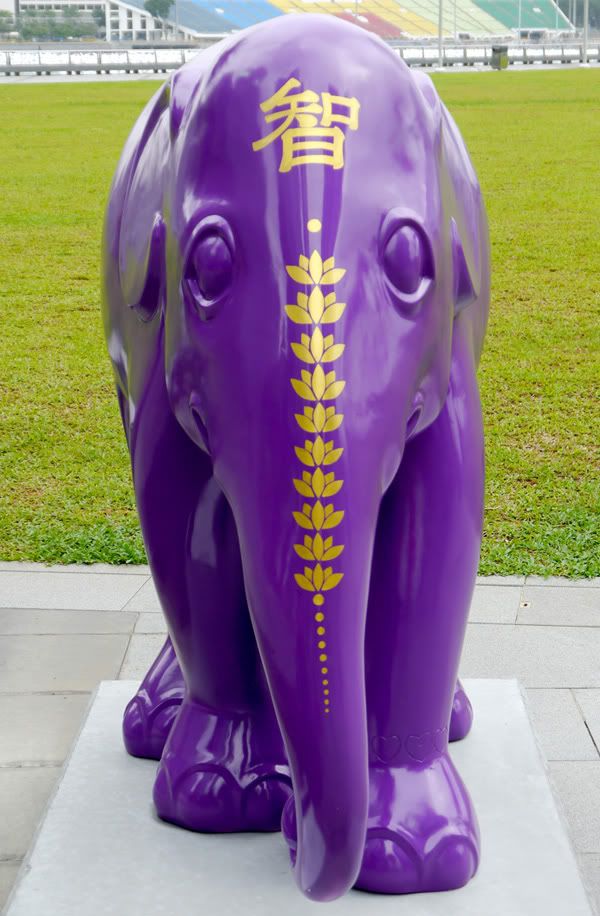 interesting creation and very abstract~
my photography buddy, conan on the left and calvintimo on the right 😉 *ps: who's LV bag is that on the floor?!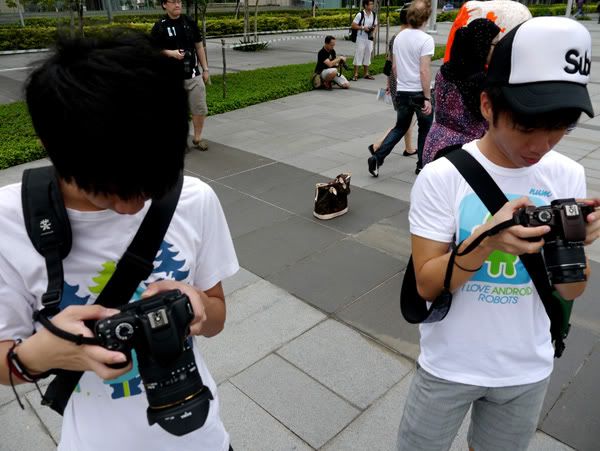 sky starts to get a little gloomy 🙁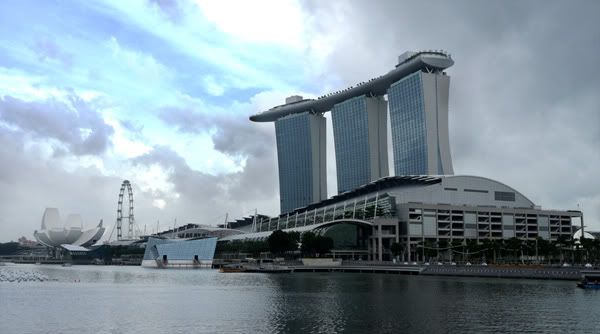 we proceed over to the marina bay sands…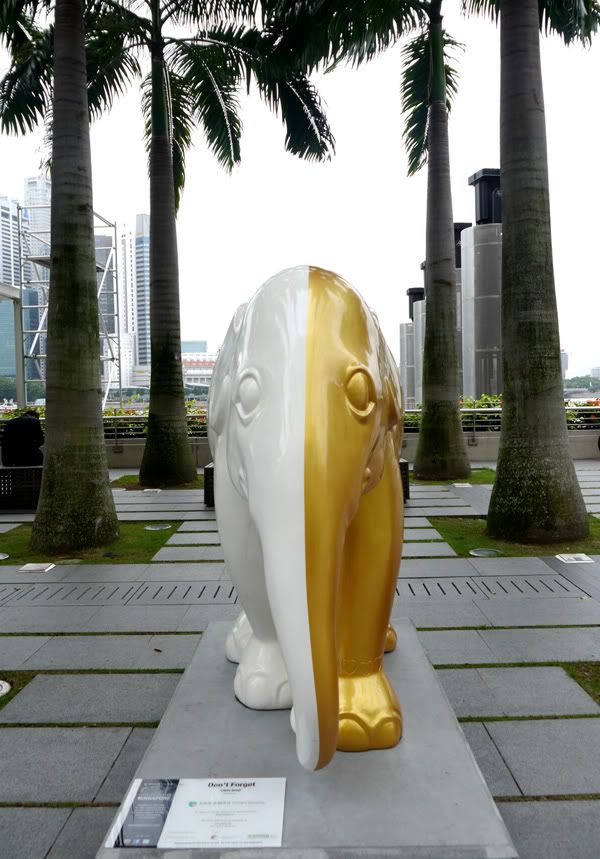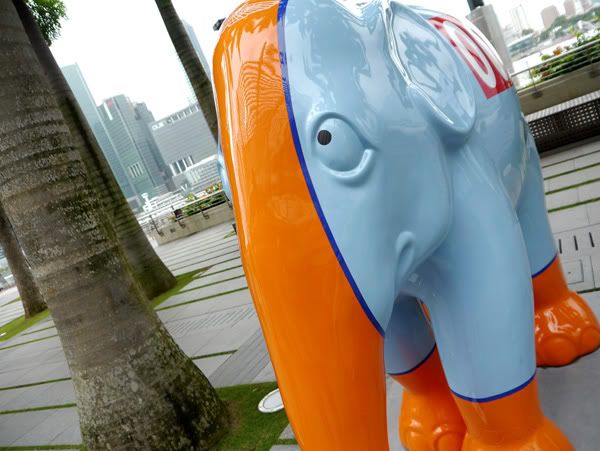 after the heavy downpour, we moved on to the esplanade to meet the other 3 more "artistic" elephants there!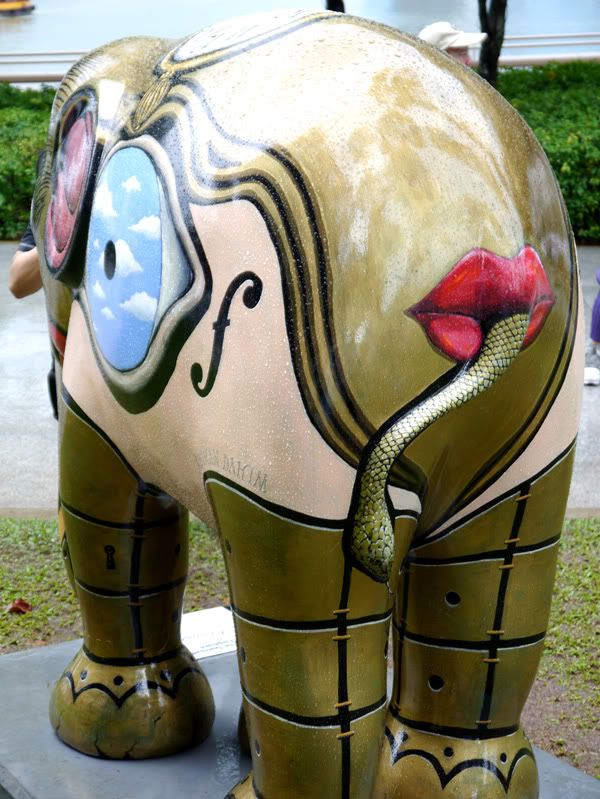 and we continue over to the art house and ACM (Asian Civilization Museum)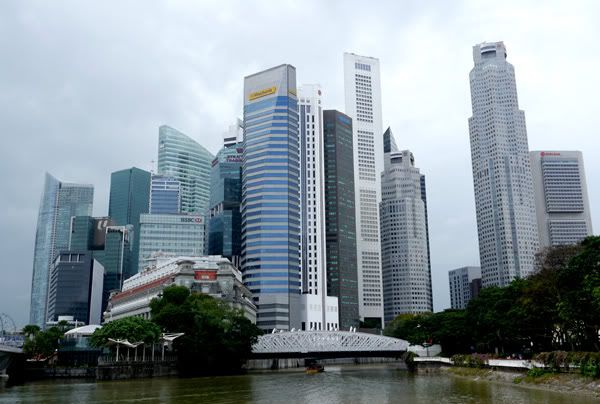 glittery elephant in purple, titled : starry starry night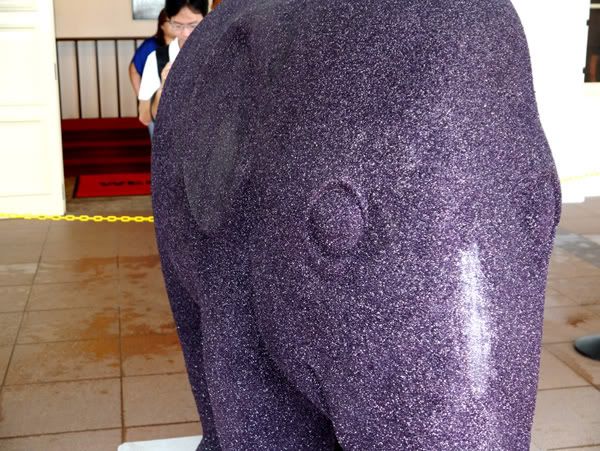 another durian elephant! but i prefer the very first one :X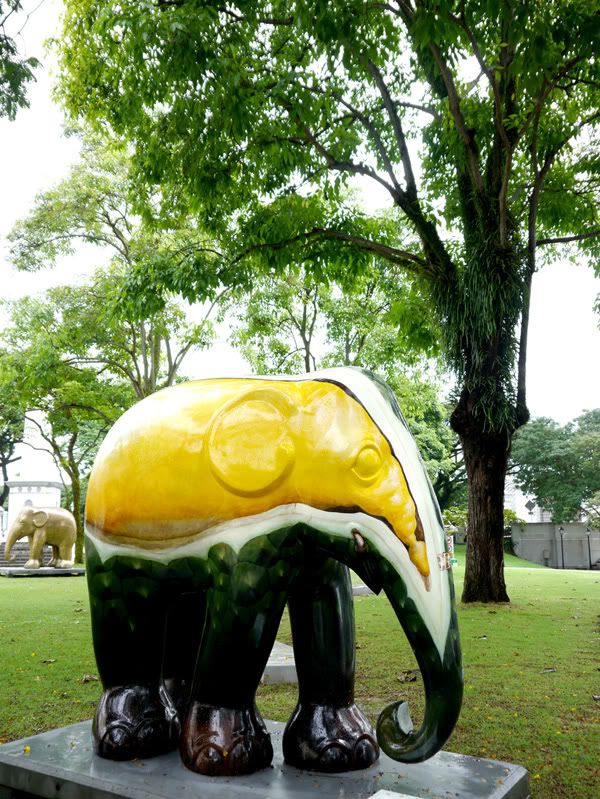 super grand and filled with details elephant. this can be found in the ACM.
glow in the dark?! nice~~~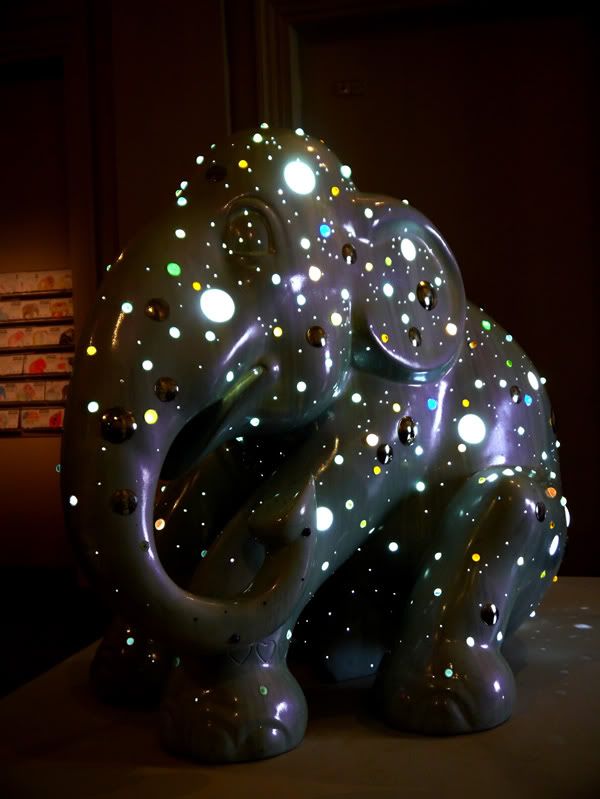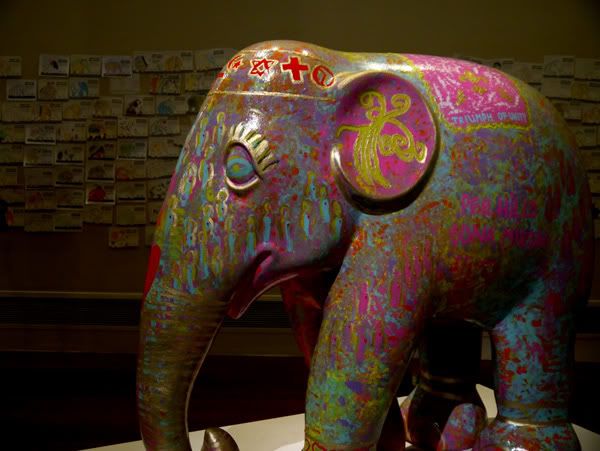 the various creations from the public 😉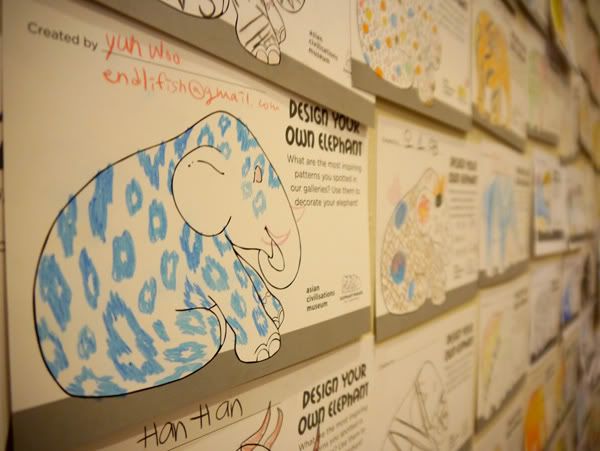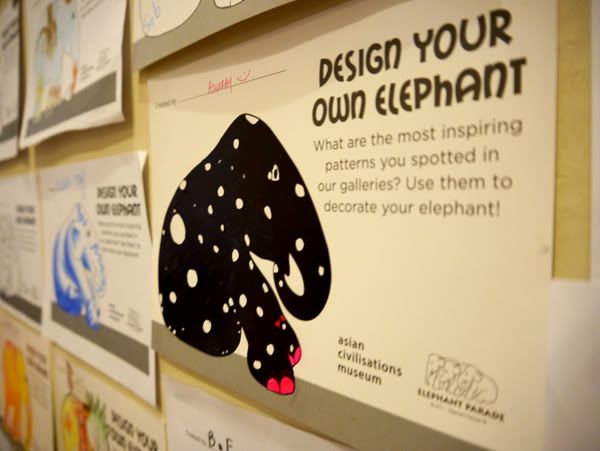 met another artist at raffles green 😉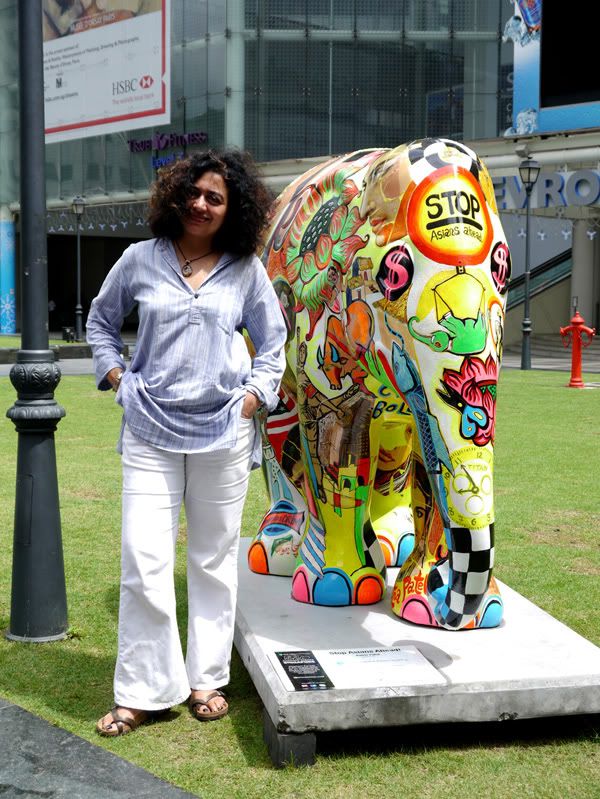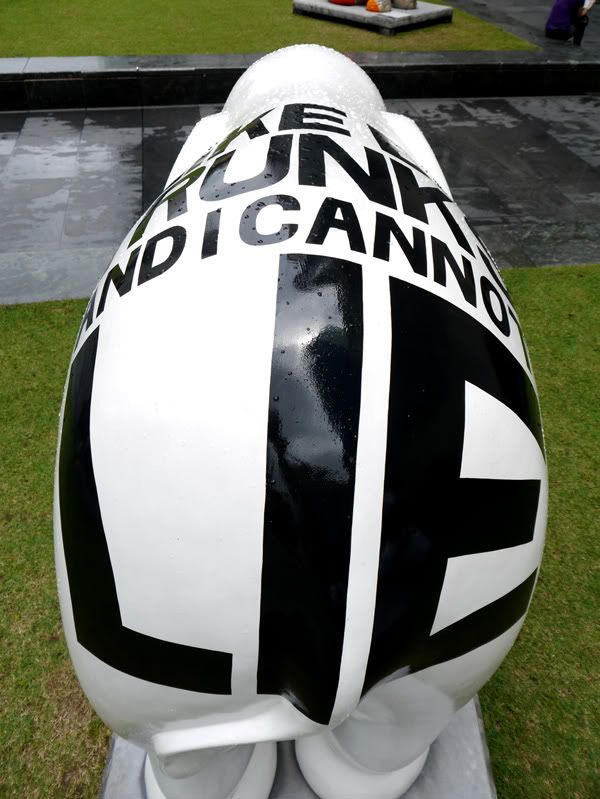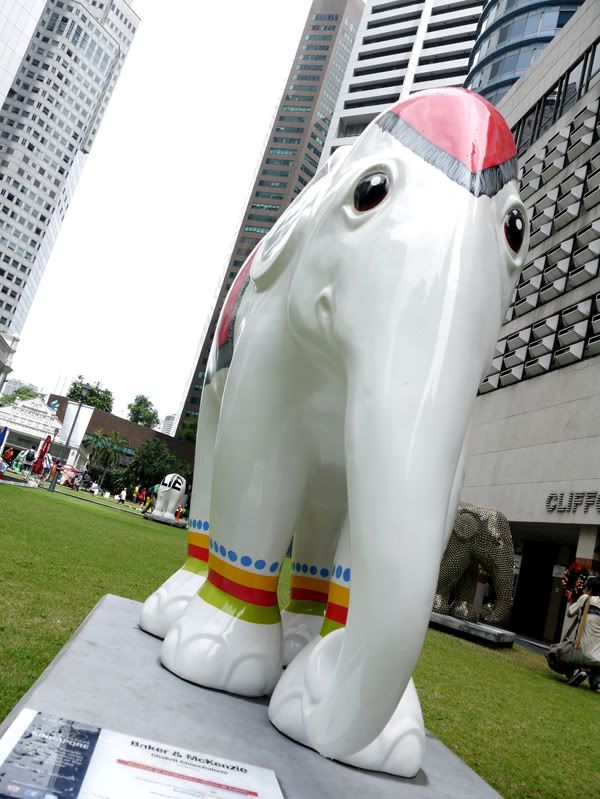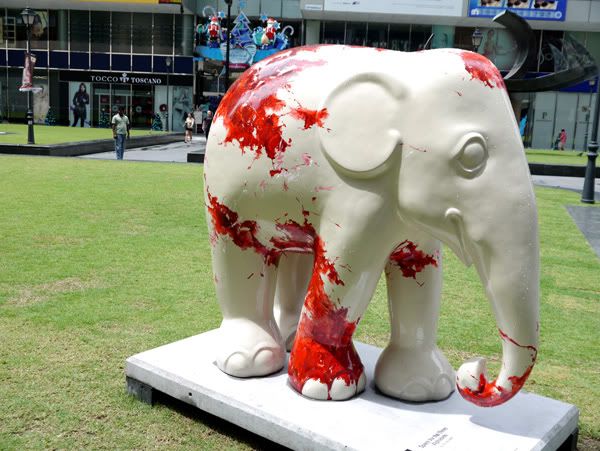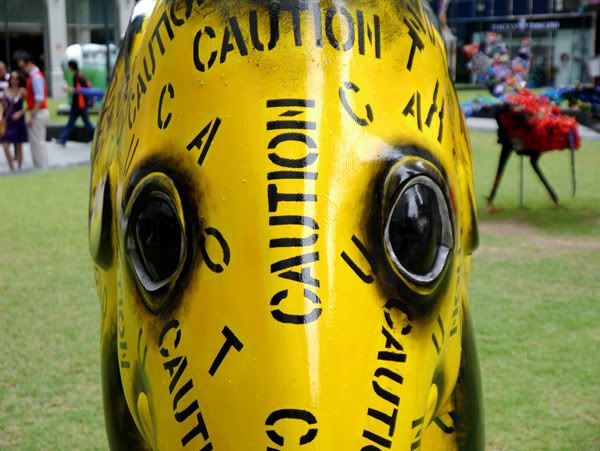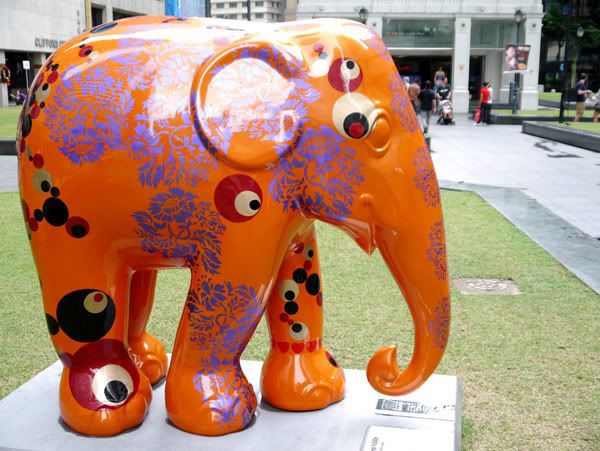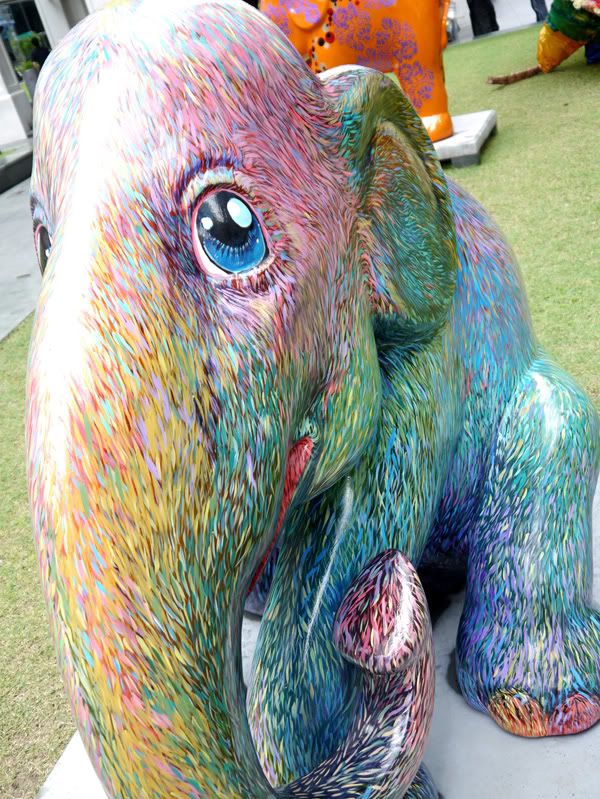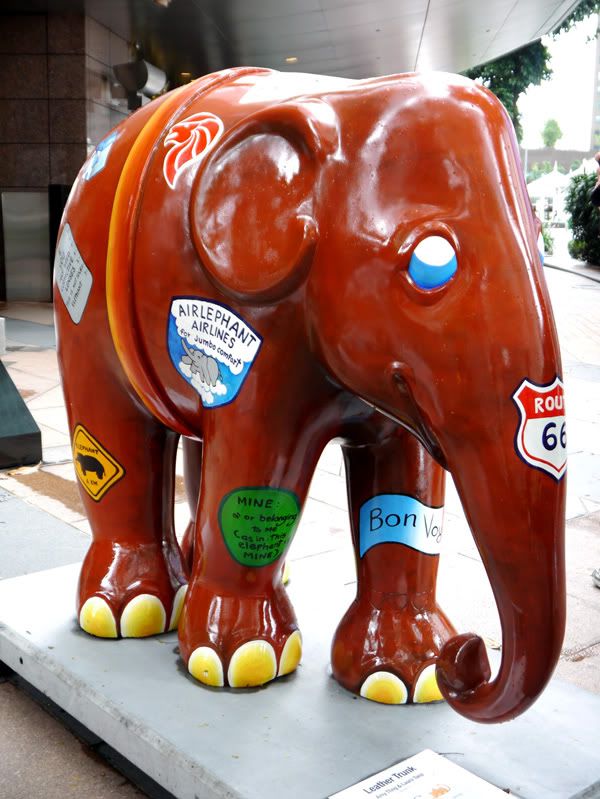 OH NO~ i got super long chin :X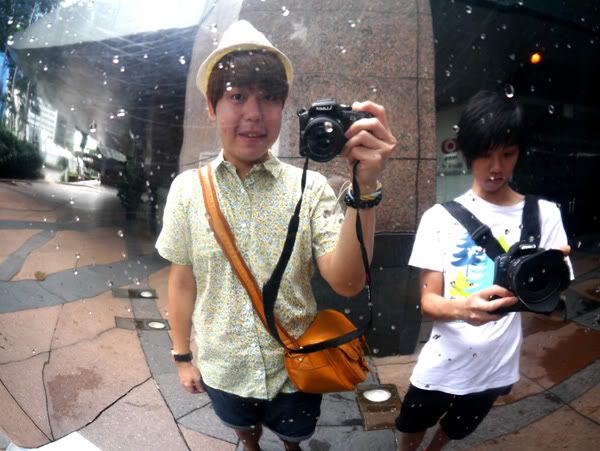 the last stop at the Fullerton hotel..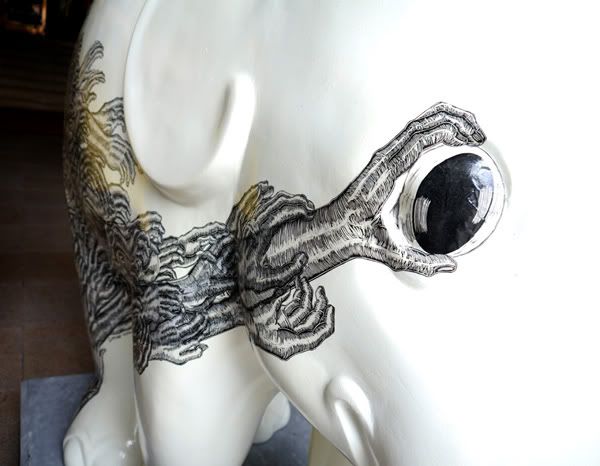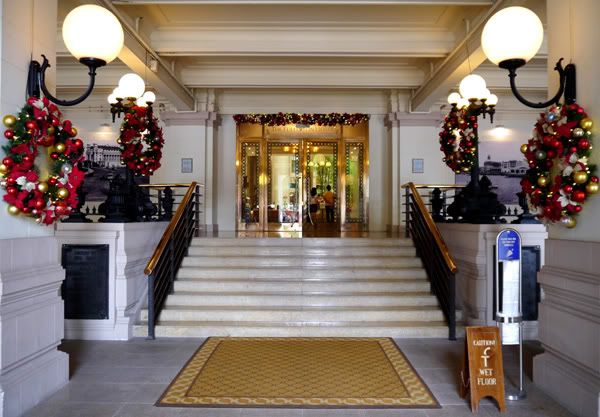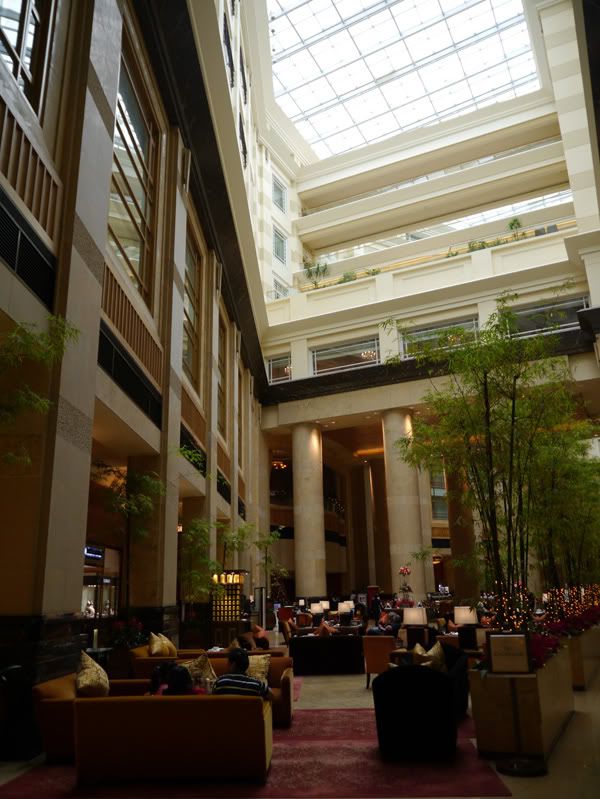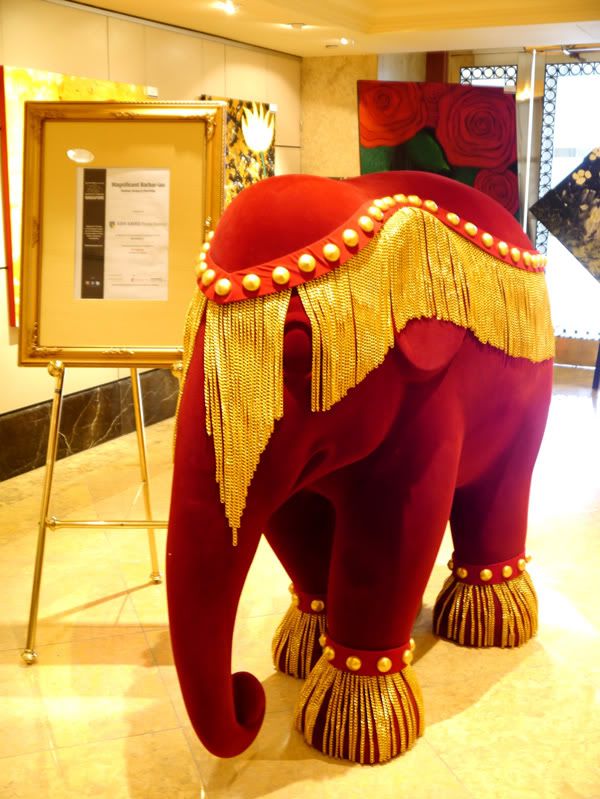 refreshment was served over there, special thanks to fullerton! 😉
It was really an enjoyable trip for me and it's my first photograph trip! glad i have my panasonic g3 with me 😉 doing great so far! 😀
For more interesting photos taken at the elephant parade photo adventure @marina bay, you can visit my facebook page here. There's too much photos le, so i only selectively select a few to show on my blog 😉
This event was organized by Marina Bay Singapore and Urban Redevelopment Authority.  Supported by the Elephant Parade Singapore, Asian Civilisations Museum and The Fullerton Hotel.  

Special thanks to the Marina Bay AmBAYssadors:- Belinda Tan, Darren Chin and Rosemary Phan for making this event possible.