alright here for some update.. i supposed u guyz must be hearing someone singing now right? haha.. that's me la.. its one of wilber's new song.. titled "XIE XIE"
was rather sian at home and was looking through my clothings.. and i came across this jacket that i bought hmm 3 yrs ago.. from S & K. i only wore it for twice ba.. abit wasted.. so decided to DIY it.. haha.. reference came from wilber new album cover.. the green jacket that he wore..
and here it is.. haha.. after DIY by adding some stuff to it.. this is how it looks like…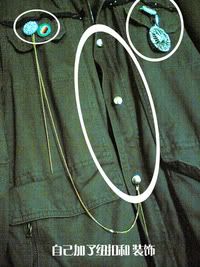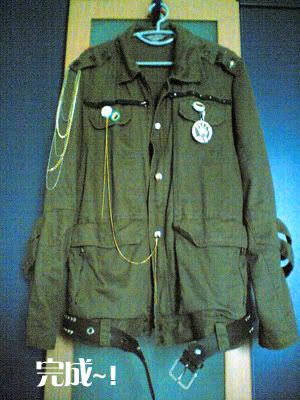 haha.. how ? look alike haha..
cooking for tonight's dinner.. and i'm preparing pork chop rice ..
hehe.. shan't say much more.. pictures speaks all. haha

yummy.. hahaha
taken some pic recently and make this 6 lian pai..looks something like wilber album lyrics page haha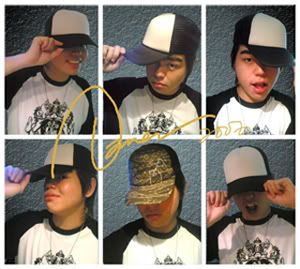 and this 2 cap design.. but was done on computer photoshop hehe.. still thinking if to draw it on anot..