LoBlography Blogger Challenge
If you do not know yet, which you shouldn't, i'm one of the finalists for the Singapore LoBlography Blogger Challenge! No idea what's that, never mind, go read here and you'll know.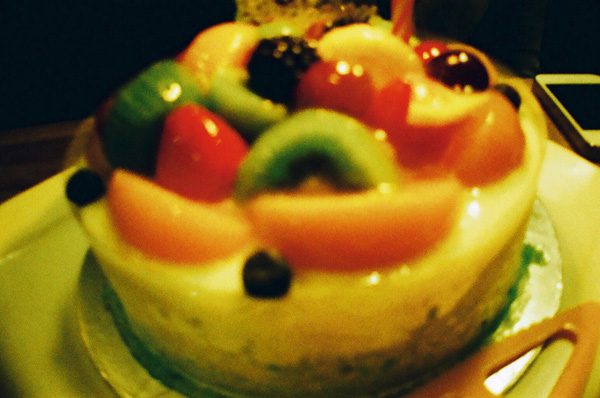 So finally collected my developed photos and i was thinking of how should i present those images to you guys. If i were just to paste them one by one in this entry, it'll be kinda boring right? SO, what i thought of is to piece them up into a photo slideshow with a nice music (cos it's sang by my fav artist) and that will more or less help you guys to understand the theme of my photos right?
and here it is! seriously, i quite satisfied with it!! (ps: there's some mistakes in the typo but i too lazy to reedit and reupload onto youtube as it's taking ages to upload ~~~)
[youtube http://www.youtube.com/watch?v=uMD0k9Bli7E]
Fyi, i've decided to add in some pictures which i've taken with my camera (not la sardina) into the photo slideshow as i think that will make the whole presentation MORE complete 😉
So you like it?
anyway, as usual, darren bloggie always brings you HAO KANG (good lobangs) right? so now, i'm gonna do a mini contest on my blog now!
I'll be giving away 10 piggy points each to 10 lucky readers on my blog!!! *huh? what's the piggy points?*
Piggy points are actually something like credits. You can use it to purchase redeem them in the Lomography online shop. Their exchange rate is pretty sweet: 1 piggy point = 1 EUR/USD/GBP! So that's gonna make your film or maybe your dream lomo camera cheaper by 10 bucks! 😀
SO~ how to win?!
————————————————————————–
1) You will first need to LIKE this post (just click on the like button at the end of the entry) and my facebook page here.

2) Watch the video montage which i've created above and leave down a comment with the name of any 1 of the places those images are taken at. *super easy la~ there are images of the location in the video lor~*

3) Share this post on your facebook / twitter by clicking on the twitter/facebook button below

————————————————————————-
And i will pick the 10 lucky winners for the piggy points! SIMPLE?!
Contest date ends 16th October 2011, 11:59pm
Good luck yeah!
Special thanks to Lomography for selecting me as one of the finalist and the piggy points for my readers. Simply had a great time with the La Sardina!
[slideshow]