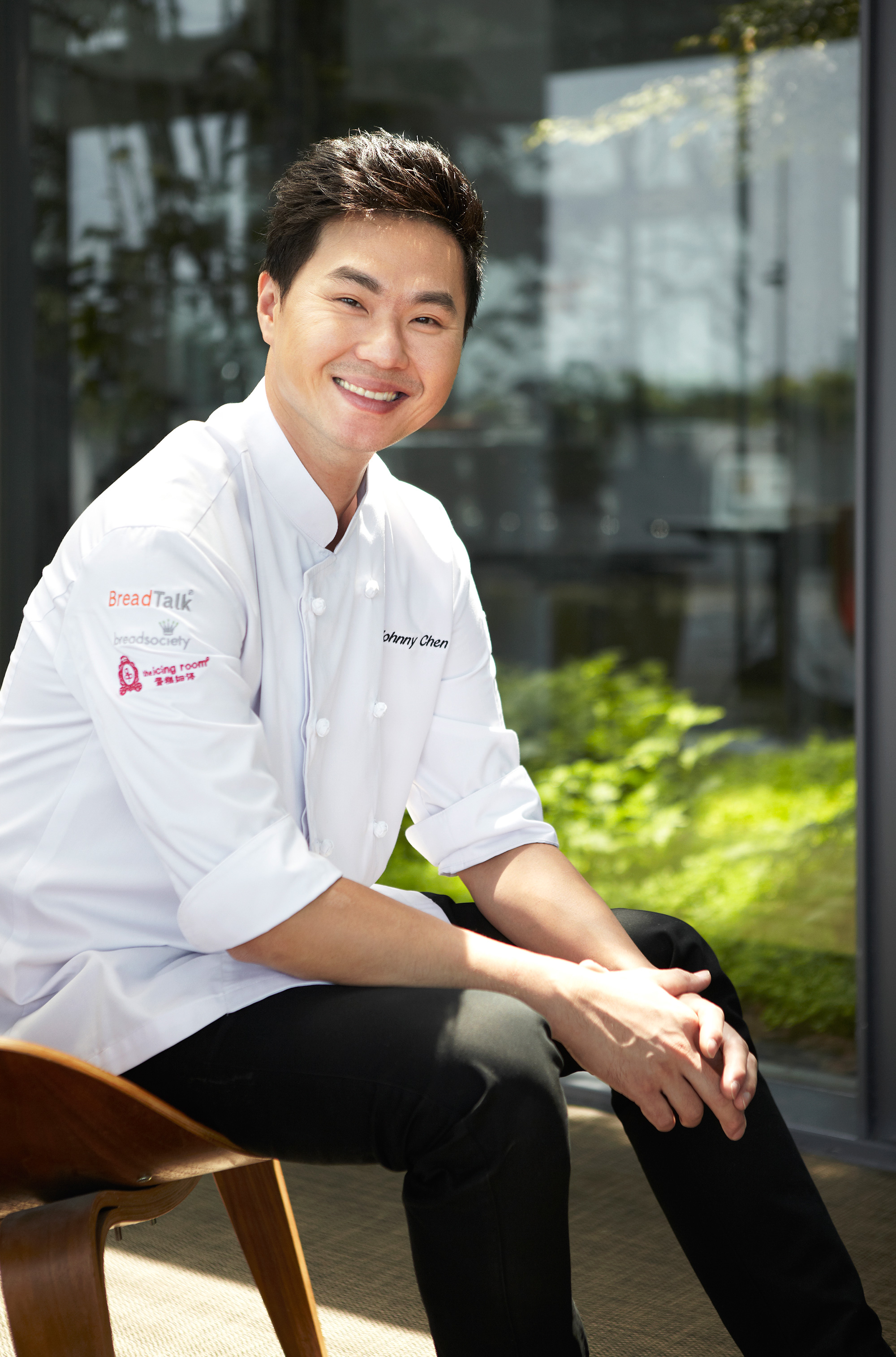 BreadTalk is adding a new dimension to bread creativity in Singapore through a collaboration with Taiwanese Chef Johnny Chen Yung-Hsin, Champion of the 2015 Mondial du Pain (World of the Bread), one of the world's most prestigious bread making competitions, to launch BreadTalk's most visually beautiful breads to date.
Presenting a Masterpiece Premium Collection: Flavours of Jubilation, the range features 5 stunningly crafted buns that include 3 of his award-winning breads and 2 unique, locally inspired creations that will be sold exclusively in Singapore.
On top of being crowned overall champion, Chef Johnny was awarded the coveted Artistic Piece Special Prize at the 5th Mondial du Pain. In addition, he has earned wide repute in the international baking community for his signature designs, technical aptitude and innovative bread making skills, which have produced masterful and memorable creations. For these reasons, Chef Johnny's artistic credentials made him a natural fit for a collaboration with BreadTalk.
The new collection – "Flavours of Jubilation" – includes 3 breads from Chef Johnny's award-winning range from the 5th Mondial du Pain: Five Blessings, Circle of Life and First Love, which are made with wholesome ingredients such as red quinoa, red yeast rice, flaxseed and longan walnut. Completing the range are Ah Lemak?! and SingaShake, Chef Johnny's personal interpretations of local flavours, drawing on his experience of a satisfying nasi lemak breakfast and the refreshing quench of a fresh coconut on a hot day during his trip to Singapore.
To commemorate his collaboration with BreadTalk, Chef Johnny has devoted his personal time to create a bread sculpture that is dedicated to BreadTalk and Singapore, in celebration of this cross-cultural exchange. Inspired by his first visit to the Lion City, the 1.2m sculpture which symbolises Strength, Bravery and Magnificence will be unveiled for the first time. Consumers will be able to witness him work his craft as he puts together the final stages of this 3D bread sculpture, in addition to a live demonstration of his award-winning creations on 1 October, Saturday from 4pm – 6pm at BreadTalk Paragon.
The Masterpiece Premium Collection will be available at selected 32 BreadTalk stores* from 30 September, retailing from $2.40 – $8.80.