Inspired by the iconic Malay dish, the "Nasi Lemak" Burger attracted customers from Singapore, as well as across the border since it's launched on 13 July. Now, in less than two weeks after the launch, the "Nasi Lemak" burger, along with McDonald's other locally-inspired menu items such as the Chendol McFlurry and Bandung McFizz are sold out islandwide!
While McDonald is considering to bring it back sometime in the future, they've launched the all-time favourite burger in Singapore with an "eggcellent" twist!
From 26 July, Singaporeans can look forward to a new twist on the classic McSpicy – the Eggcellent McSpicy. The new burger features the iconic spicy chicken thigh with the added deliciousness of a fresh golden fried egg, and is available from $5.75 a la carte, or from $7.40 as part of an Extra Value Meal. Cool down the heat with the new Dinosaur McFlurry® available from $3. Both items are available for a limited-time only, whilst stocks last.
Gearing up for National Day and Celebrating 50 Years of NS
As Singapore celebrates 50 years of National Service (NS50), McDonald's is saluting our servicemen by offering all past and present NS men a FREE Apple Pie or Hot Fudge Sundae with every Extra Value Meal purchased (after breakfast hours) from 4 to 10 August. Eligible customers simply need to present their SAFRA Card, 11B or Pink IC to redeem the treat.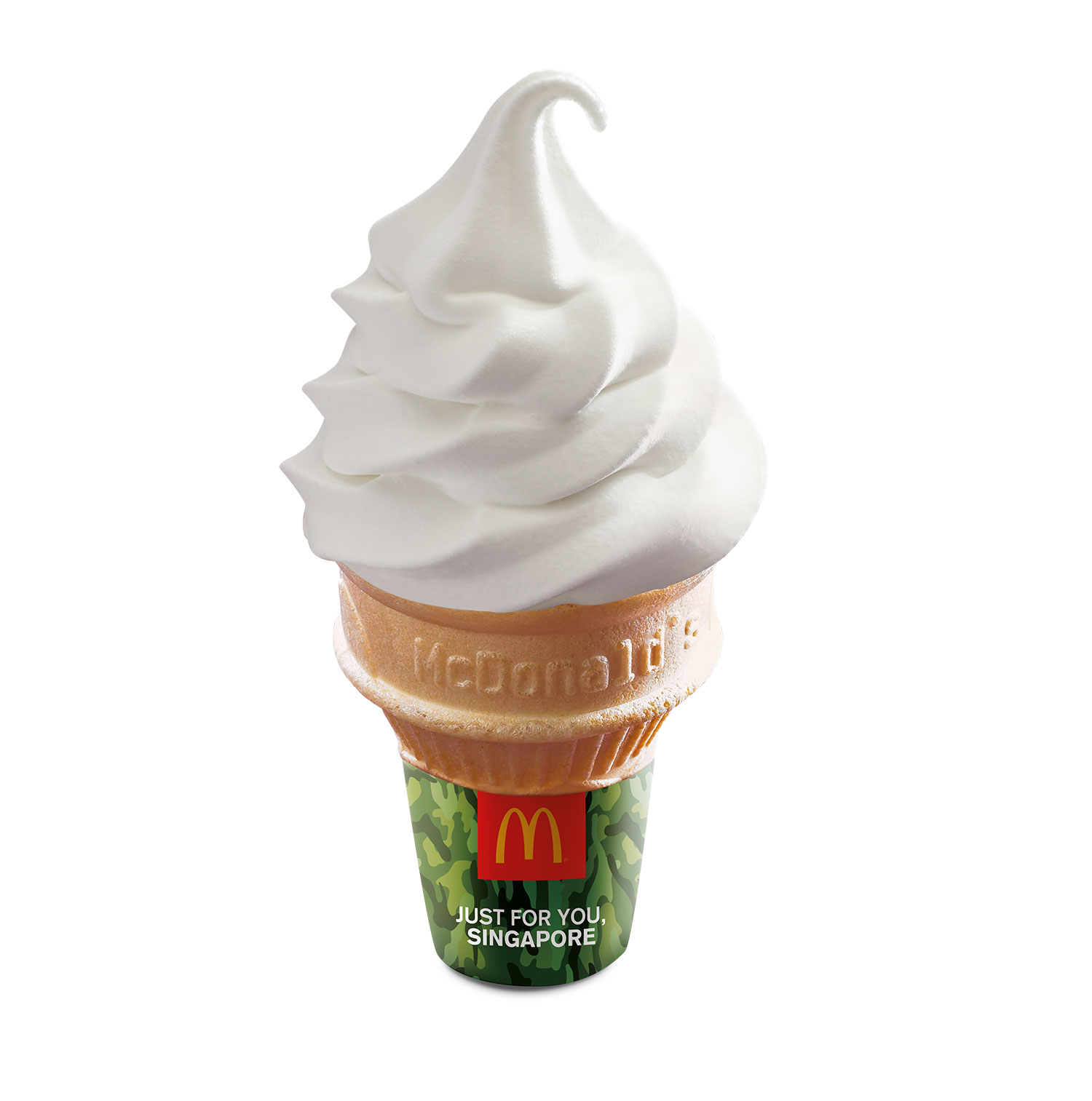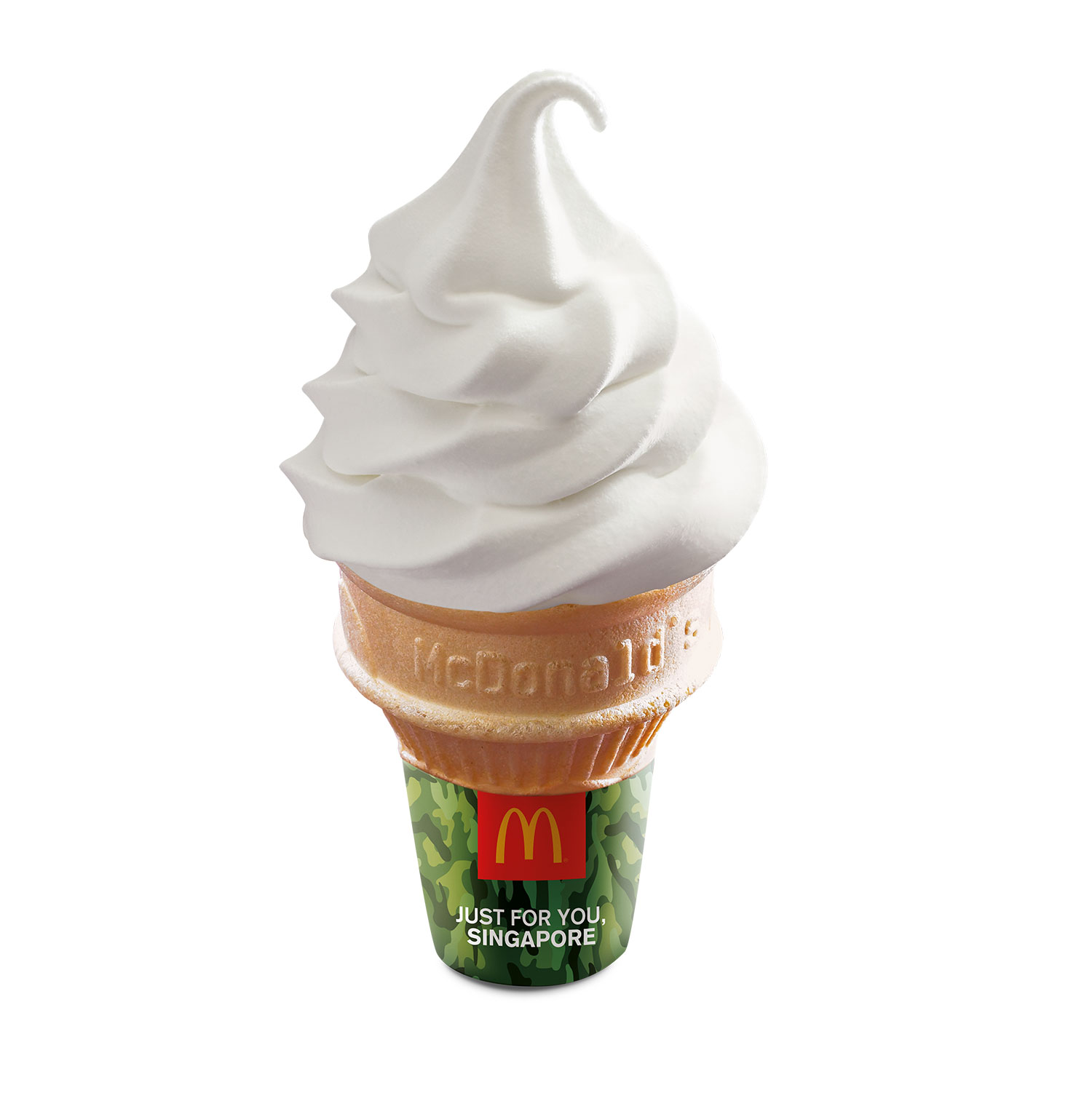 McDonald's is also spreading the joy to all customers with a limited-time offer on the signature Vanilla Cone at a special price of only 50-cents from 4 to 10 August. A perfect cool treat to have whilst celebrating National Day!