To celebrate the Year of the Monkey, Singapore's super-value lunch hot-spot, Ah Hoi's Kitchen at Hotel Jen Tanglin Singapore is adding authentic home cooked style Chinese New Year dishes to the ever-popular 12 at 12 lunch menu for the month of February. Local's favourite, Ah Hoi's Kitchen is also celebrating the first anniversary of the much-loved 12 at 12 dining offer during this auspicious month.
12 at 12 Lunch
From 12:00 pm daily, Ah Hoi's provides 12 delicious Chinese style sharing dishes for only $12 nett per person (excluding 7th, 8th & 9th February 2016). The 12 at 12 lunch has proved a huge success, with over 8,000 diners enjoying the great food on offer in the last year alone. This February, Chef Lam's celebratory dishes include double boiled herbal chicken soup, their signature braised pork knuckle with Chinese mushrooms, braised duck with ground nuts and yummy crispy nian gao.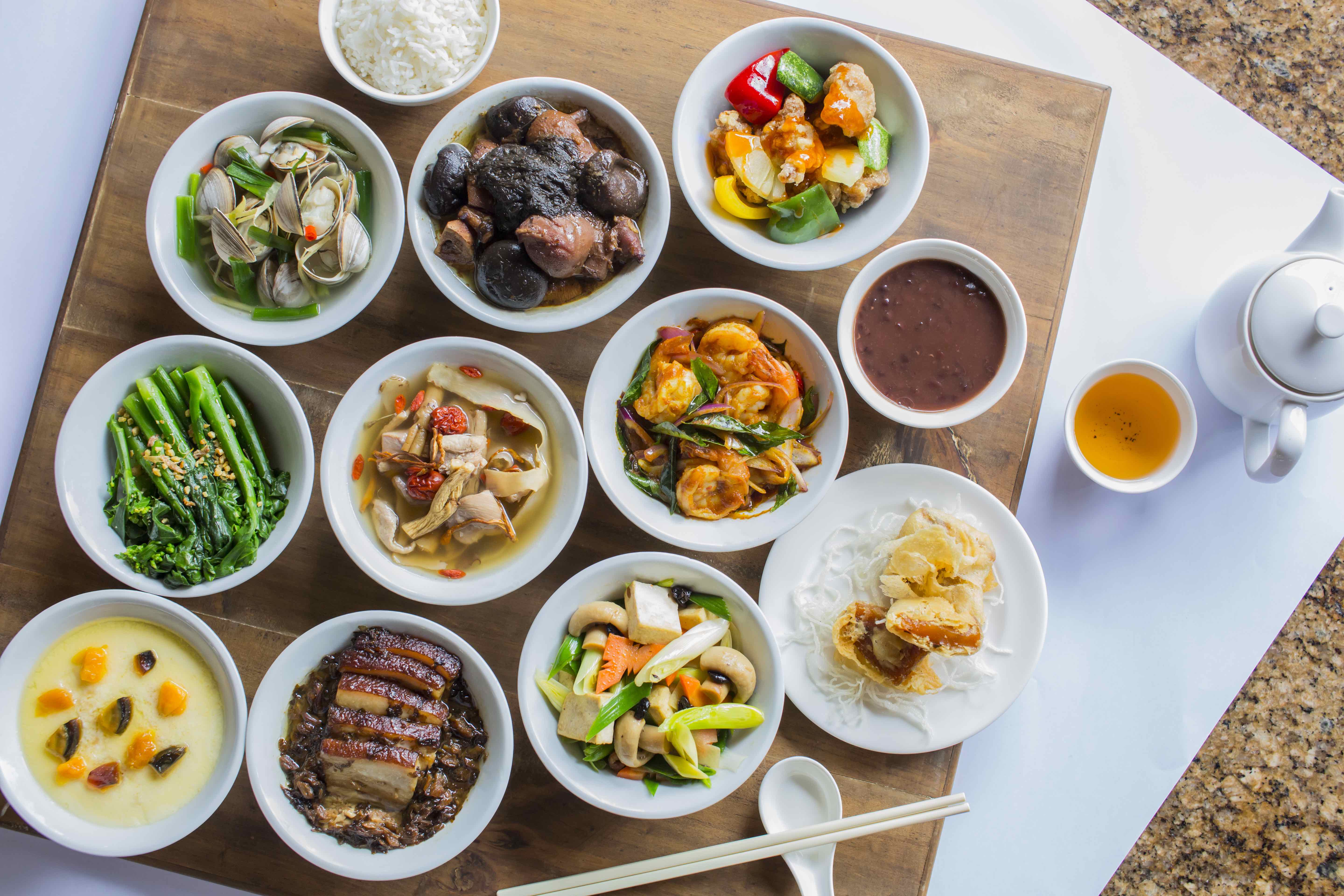 In addition, Ah Hoi's Kitchen is also delighted to introduce the 8 at 88 Huat! Reunion Dinner. The 8 course set feast is the perfect, best value way to gather with family and friends – at only $88 nett for four diners. Throughout the month of February*, diners can enjoy a choice of two set menus, which include champagne pork ribs with crispy ginger and Ah Hoi's signature salmon Yu Sheng.
Ah Hoi's Signature Yu Sheng has become a firm Chinese New Year favourite – specially crafted from a secret family recipe handed down to Ah Hoi's Chef Lam by his mother. Unlike most traditional Yu Sheng ingredients, Ah Hoi's version consists of both sweet, sour and savoury flavour combinations. Chef Lam's signature Yu Sheng contains a refreshing combination of pomelo, pomegranate, honey pineapple, shredded apple, crispy fish skin and finely shredded vegetables.
From the 7th to 9th February, reunion dinners can be celebrated with a choice of two Lunar Festive Dinners – both of which include the signature salmon Yu Sheng. The Prosperity Festive Set Dinner ($488 nett for 6 – 8 people) includes steamed codfish with mushroom and kim hua ham and double boiled chicken consomme with ginseng, matsutake mushrooms and conpoy. The Longevity Festive Set Dinner includes steamed grouper with light soya sauce and crispy garlic plus braised conpoy, crabmeat, fish maw, bamboo shoots and mushroom broth. Both sets include braised whole abalone with Chinese mushrooms, dried oyster and black moss.
Lunch is served daily from 12.00 – 2.30pm
Dinner is served daily from 6.30pm – 10.00pm
Over in the freshly refurbished J65 restaurant – the generous and popular $29 nett weekday buffet will continue to be served. ($15 nett for a single plate serving). There will be more emphasis on Chinese dishes during February, such as roasted suckling pig and signature braised rock sugar pork belly – while the popular Hong Kong BBQ and the six types of Laksa will remain. At J65, diners are also invited to enjoy the 'Do It Yourself' Yu Sheng of any style, and toss up their fortune for the year ahead as part of the buffet during February.
Ah Hoi's Kitchen
Opens daily for lunch from 12:00 – 2:30 pm and dinner from 6:30 – 10:00 pm
Located on Level 4, Hotel Jen Tanglin Singapore
Phone reservations: 6831 4373
Email: ahhoiskitchen.hjts@hoteljen.com
Website: hoteljen.com/tanglin
J65
Opens daily from 6:30 am – 10:00 pm
Located on lobby level, Hotel Jen Tanglin Singapore
Phone reservation: 6831 4374
Email: J65@hoteljen.com
Website: hoteljen.com/tanglin (15% discount for all online bookings)