Located a stone throw away from Sheraton Beijing is the UME Cineplex Anzhen Branch. During one of my business trips, I decided to walk around the complex for dinner. Located at level 2 of this small cinema complex is the unassuming Golden Grain Gallery restaurant, also known as 金谷雨妈妈菜.
The small eatery has a simple earthen design with stalks of grain to highlight the theme of the restaurant. Dinners will be happy to know that there are English wordings available in the menu. I decided to order a starter, a vegetable and one of the mains to try.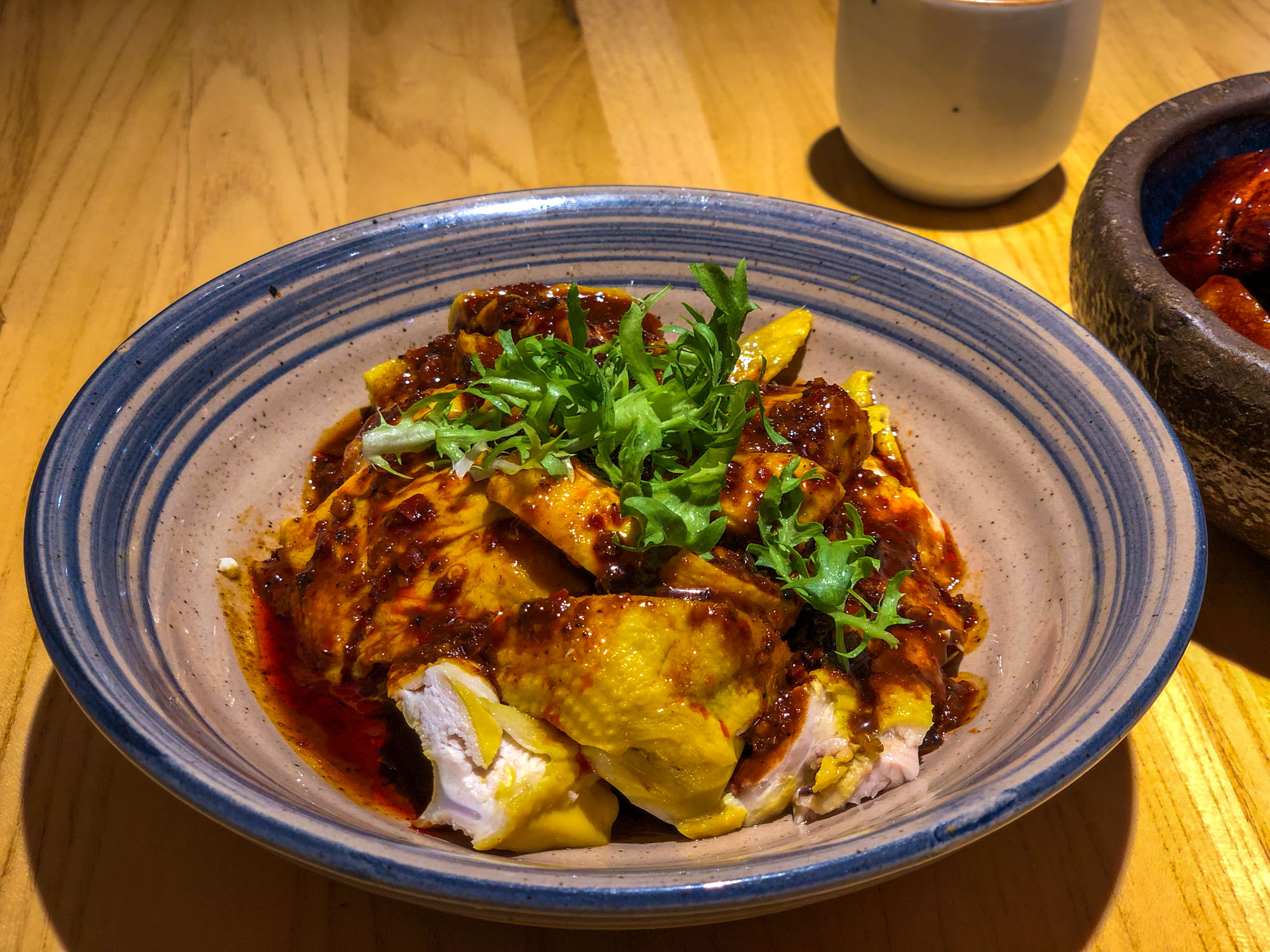 I started with  "口水鸡" (Kou Shui Ji)(32 yuan) whenever you get a chance to visit an authentic Szechuan restaurant, I would recommend this spicy cold dish to start the meal. The short poached skill makes the chicken meat super tender and. After cooking, the chicken is soaked in iced water to tighten the skin. The chicken is then finished with an excellent Szechuan style mala flavor.
The Water Spinach with Garlic 清炒蒜蓉空心菜 (25yuan) was flavourful and simple no complains there. The Gu Yue Private Room Pork 古越私房红烧肉 (55yuan) was the star dish. The glistering pork had a deep braised flavor with a good mix of fat to meat ration. The pork was extremely tender and melted in the mouth with a few chews. I am sure that the dish would have gone best with rice as the rich sauce was a little on the salty side.
Overall the dishes at this simple eatery gave me a pleasant surprise and would definitely be a good spot to visit if you are staying at the nearby Sheraton Hotel Beijing.
金谷雨妈妈菜 Golden Grain Gallery Restaurant
北京东城区北三环东路36号环球贸易中心E座2层207
China, Beijing Shi, Dongcheng Qu, AnDingMen, 北三环东路36号