Globetrot around the world with Pacific Marketplace's refreshed all-day dining menu featuring 20 new items, including a plethora of Asian Delights, salads, sandwiches and sharing dishes inspired by cuisines from Hawaii, Europe and Middle East.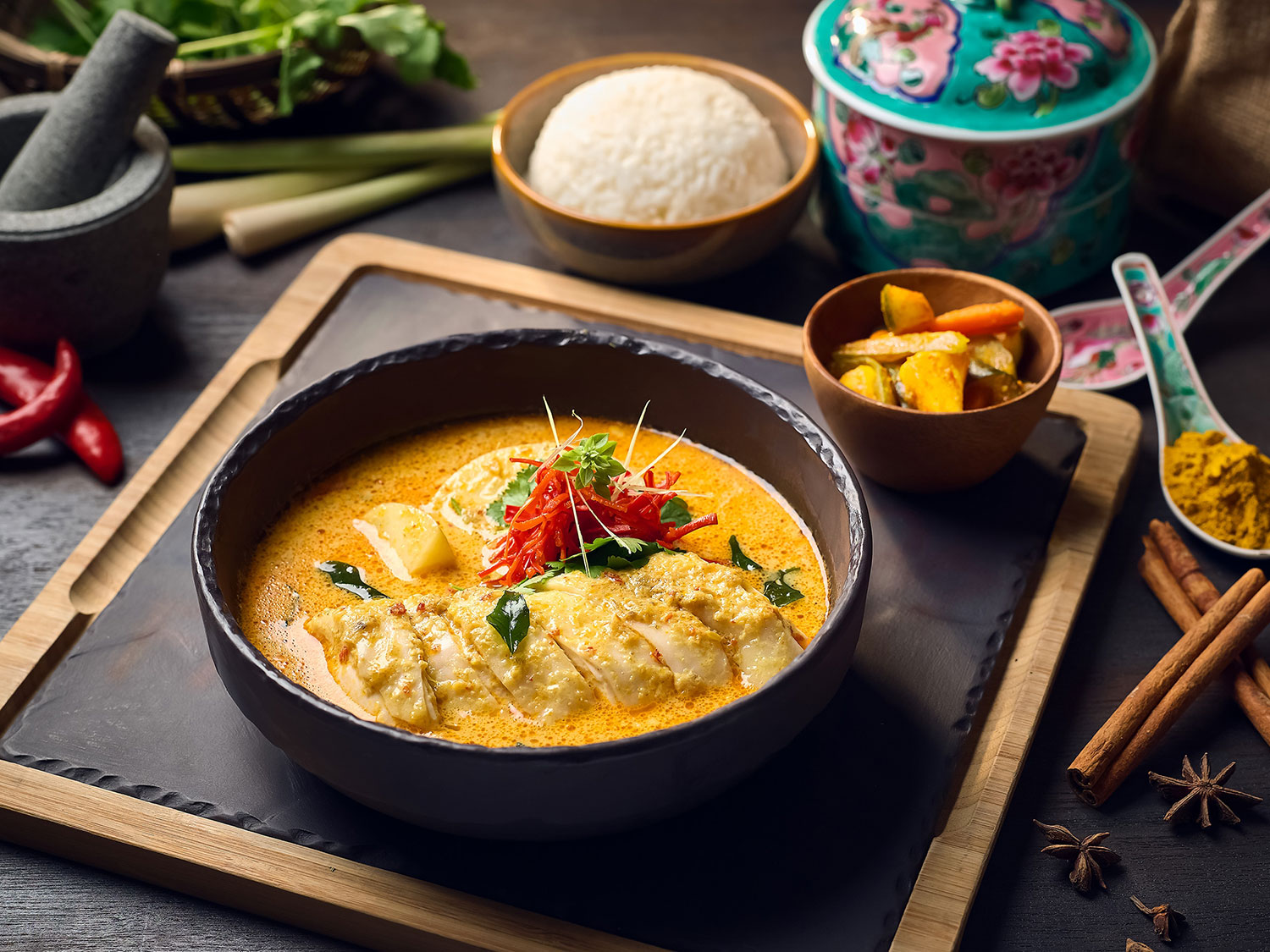 Embark on a journey around Asia with three new Asian Delights infused with rich Peranakan and Indonesian flavours that are bound to hit home such as the Traditional Nyonya Chicken Curry, a hot favourite item in the Peranakan Afternoon Tea, Pacific Lobster Laksa, as well as experience the classic Indonesian dish, Sayur Lodeh, a rich and tasty creation from garden vegetables including cabbage, carrots and turnips, egg and bean curd puffs, simmered till soft in a spiced coconut curry broth.
For those who love their charcuterie, indulge in the 63°C Egg salad which has a sous vide style egg sitting on top of house crafted Parma ham, asparagus, arugula and tomato chips.
Alternatively, savour the Lobster Niçoise, which has a poached lobster tail, baby potatoes, eggs, tossed in pommery mustard vinaigrette or enjoy the refreshing Carrot and Strawberry salad with maple-glazed baby carrots and strawberries whisked in rich avocado cream and garnished with cashew nuts for the added crunch.
Sit back and enjoy the Hawaiian island life with It's A Tuna Poke sandwich and say aloha to a generous serving of marinated tuna tartar complemented by the tart flavours of the Granny Smith apples, spicy sriracha and XO dressing.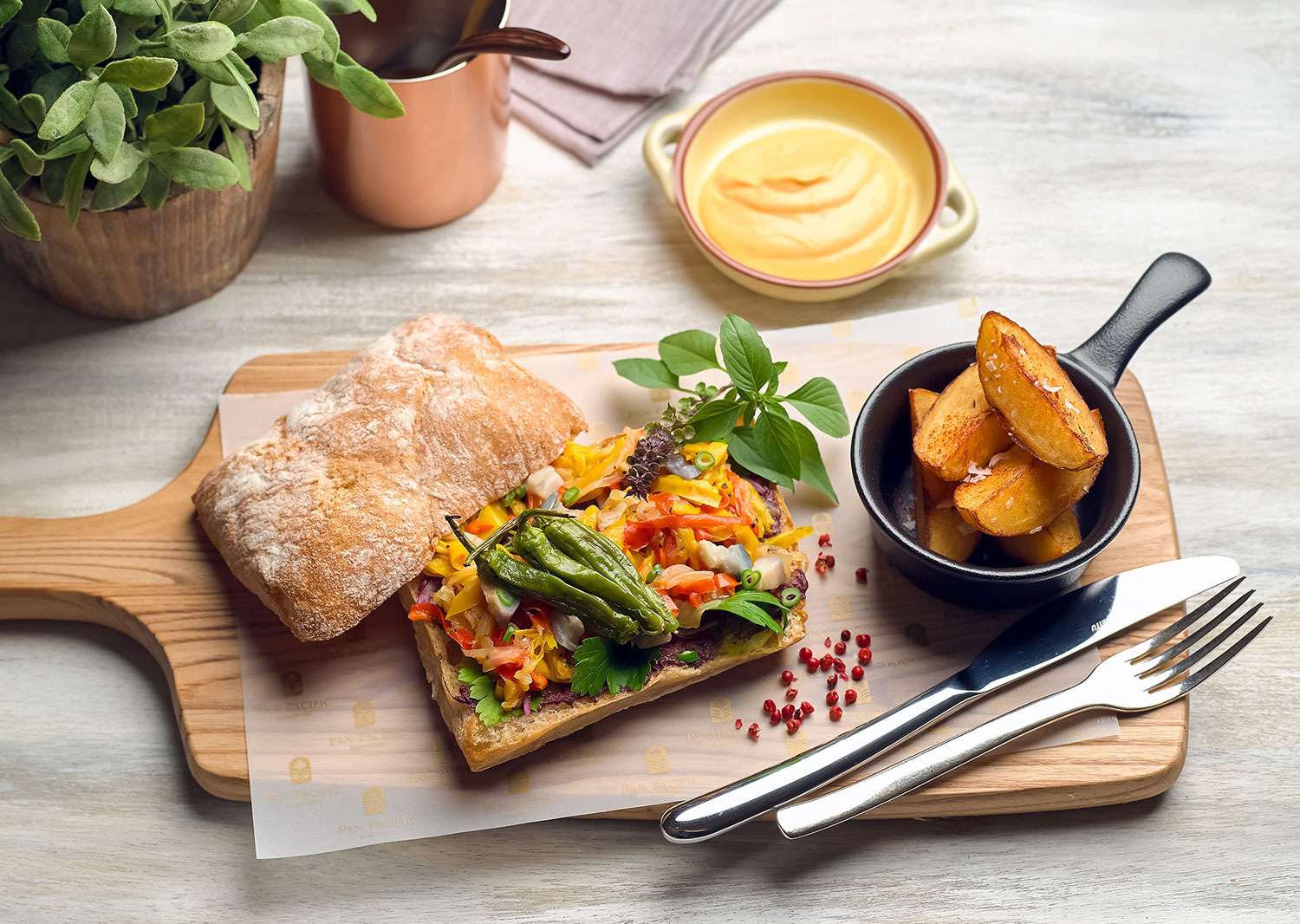 Off the Record sandwich is a reinterpretation of the classic French Ratatouille stew stacked on chewy-crusted Ciabatta. Eggplant, pepper caponata and Provolone cheese are brought together to create a heart-warming dish presented on freshly baked bread.
As the Provence region is bordered by the Mediterranean sea which is a well-known source of seafood, look forward to a delightful pot of juicy French Black Mussels steeped in white wine or say bon appétit to the sweet and plump Fine de Claire N°3 Oysters.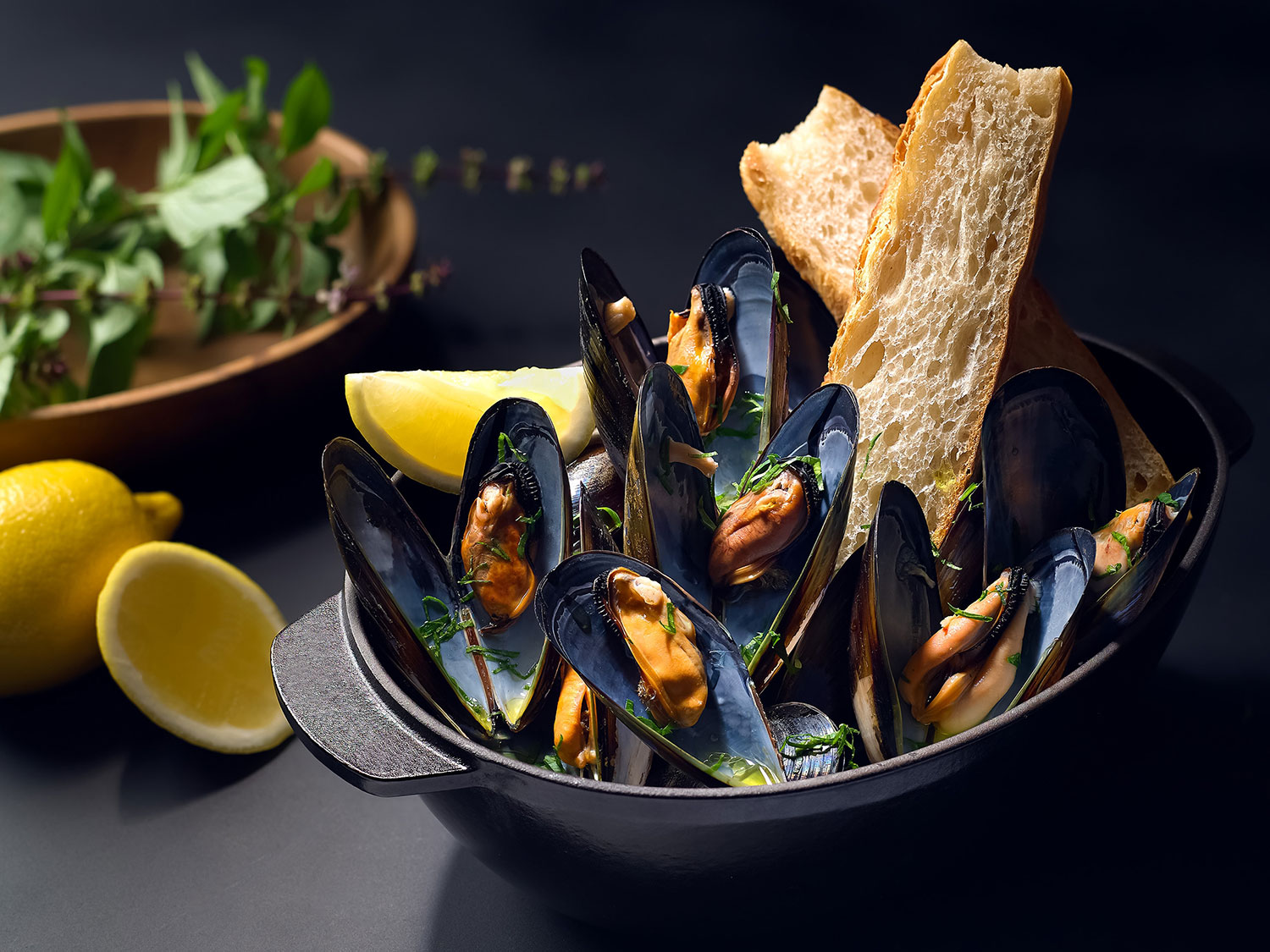 The Nordic sharing dishes features the freshest catch from the oceans. New highlights include the House Cured Ocean Trout, an explosion of fresh, sweet and tangy flavours from the rich and luscious trout and herbs, best paired with the homemade thin black rice chips.
Around the World in 20 Dishes
11:00am to 10:00pm daily (all dishes except sharing dishes from 6:00pm to 11:00pm)
Asian Delights start SGD12, salads start from SGD15, sandwiches start from SGD16, sharing dishes start from SGD12
Pacific Marketplace and Atrium (Ground Level),
Pan Pacific Singapore,
7 Raffles Boulevard,
Singapore 039595
For dining reservations and enquiries, please speak to us at +65 6826 8240 or email celebrate.sin@panpacific.com