Few countries embody the passage of history as much as Israel does. A melting pot of cultures and religions, Israel is an ancient country that has seen numerous rulers and empires rise and fall over the centuries. Today, Israel is a fascinating destination that is at once a vibrant, cosmopolitan country — and one steeped in rich, intricate history.
Scott Dunn's seasoned team of travel experts are deeply familiar with Israel and all its intricacies. Below, we've compiled some of Scott Dunn's best itineraries for the country, as recommended by their team of veteran travel specialists.
For First-time Travellers
Given how captivating and complex Israel is, it can be a daunting destination to plan a trip to for first-time travellers. But there remain several perennial highlights to experience. Begin in the ancient port city of Jaffa, Tel Aviv's oldest region, where you'll make your base at The Jaffa, a former 19th century monastery that has been transformed into a slick, upscale retreat. A private guided tour will enlighten you on the key landmarks originating from various empires and eras — including those from ancient Egypt, Rome, and the Ottoman Empire — scattered about the city.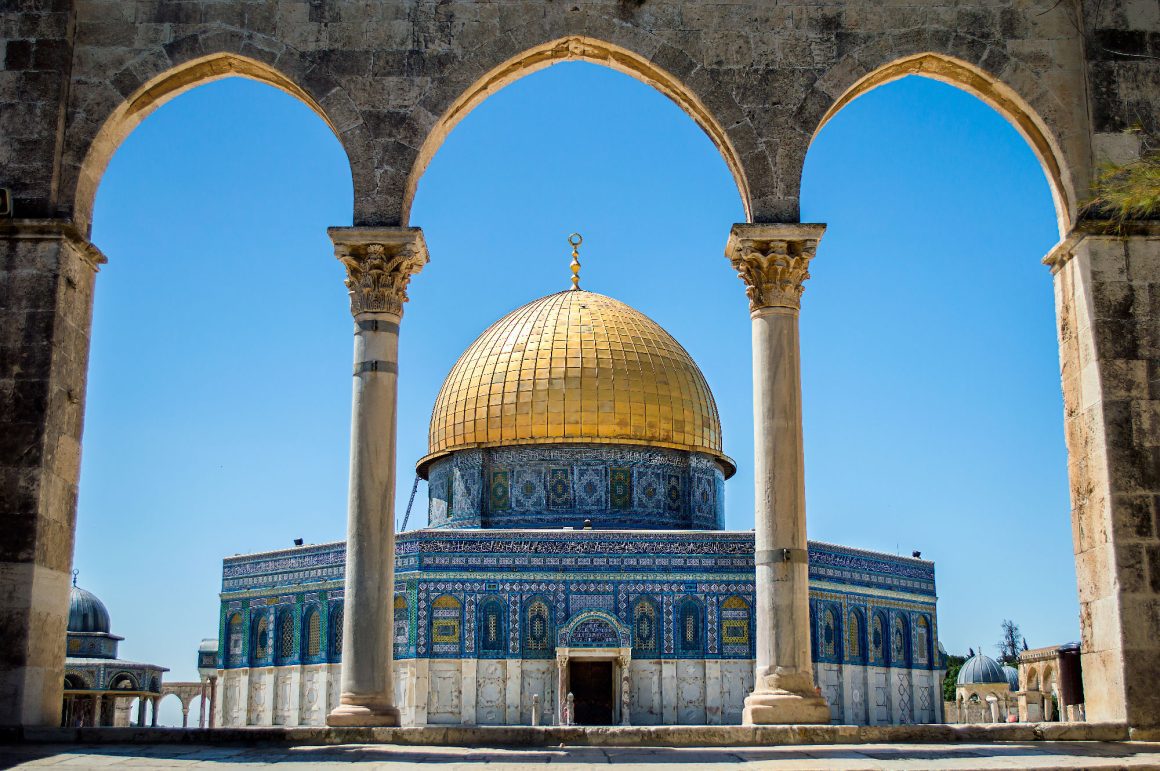 Journey further south towards the famed Dead Sea, where you can swim past incredible salt crystal formations — and where you can indulge in a gourmet lunch prepared for you on the shore.
The tawny-coloured streets of Jerusalem and its convivial atmosphere belie its expansive history. After immersing yourself in some of the city's most recognisable landmarks — such as the Dome of the Rock and the Wailing Wall — continue your exploration by visiting the lesser-travelled area of Mount Zion. Located just outside the Old City walls, it houses three major sites: The Tomb of King David — a fascinating combination of Byzantine and late Roman-era Synagogue architecture — the Room of the Last Supper, and the Church of the Dormition.
Of course, no journey to Israel is complete without indulging in its cuisine, including its much-vaunted coffee culture. Travellers should also explore Jerusalem's largest open-air market: The Mahane Yehuda market — or the 'Shuk', as the locals affectionately call it — is widely regarded as the heart of the city. Near the historic market lies Machneyuda, one of Jerusalem's hottest restaurants among locals and food critics alike. This upscale restaurant boasts modern Middle Eastern cuisine in a wonderfully bustling atmosphere. It is also notoriously hard to secure a booking here, and is also closed on Shabbat, making a meal here even more prized.
For Travellers Who Love History
For history buffs, Israel is a destination like no other. One of Israel's oldest cities, Beit She'an, is often overlooked by tourists, but has played an important role in history due to its strategic location between the Jordan River Valley and the Jezreel Valley. The city holds some of the Middle East's most well-preserved ruins: Here, you can relive some of ancient Rome's most glorious structures.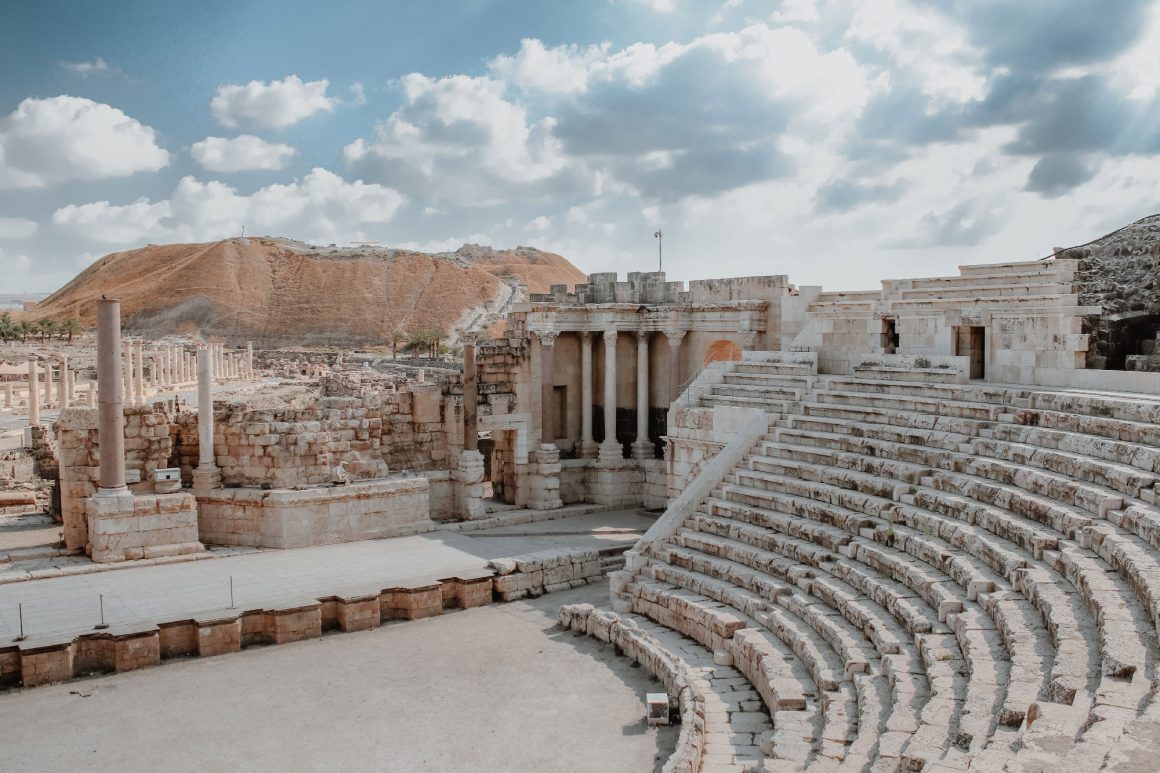 Other must-visits include Acre, a harbour city that holds claim to being one of the oldest continuously inhabited settlements on Earth. Most famously, Acre was the last city held by the Crusaders in the 13th century: Retrace their footsteps in the impressive underground Crusader City, an interconnecting network of passages, tunnels and chambers.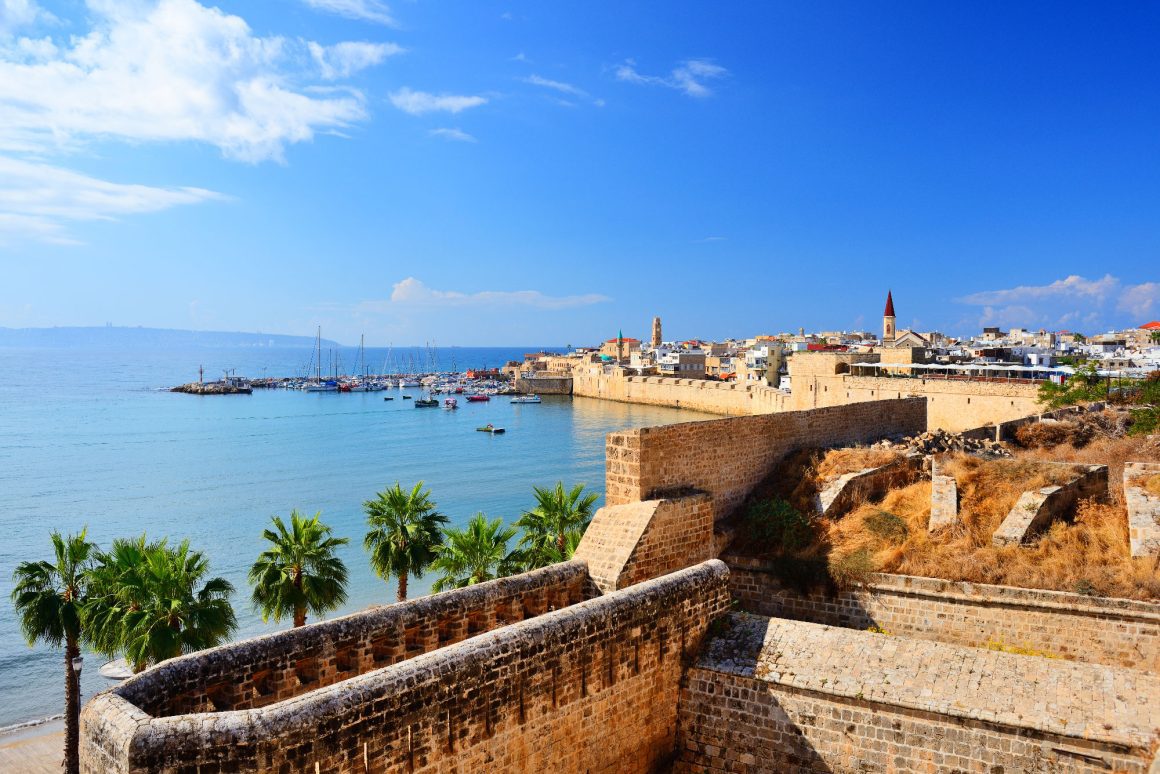 Scott Dunn's insider connections ensure that guests have exclusive insights during their trip. Members of the Scott Dunn travel expert team regularly travel to these destinations, vetting properties and experiences based on a stringent evaluation process before finally recommending them to guests.
With Scott Dunn Private — an exclusive network renowned for managing the discerning needs of exceptional clients — they have managed to arrange private tours and talks with highly-regarded academics such as Dr. Adolfo Roitman, the Curator of the Dead Sea Scrolls at the Israeli Museum, and Dr Yisca Harani, a veteran researcher who was awarded the Mount Zion Award in 2013, a prize given to those who have significantly contributed to interfaith dialogue and understanding of the three largest Abrahamic religions, namely, Judaism, Christianity, and Islam.
For Adventurous Travellers
Beyond its metropolitan cities and ancient sites, Israel is also home to a wealth of natural wonders that are as breathtaking as they are surreal. Head off the beaten path with Scott Dunn's 10-night itinerary and discover a secret, lesser-known side of Israel, all while you're based in carefully-handpicked luxury properties.
The journey begins in Jerusalem, in the UNESCO World Heritage Site of Beit Guvrin-Maresha National Park. There, a veteran guide will help you navigate through the labyrinthine system of caves and underground passageways that lead to Sidonian burial caves and Roman amphitheatres. Be warned, some caves need to be crawled through, making this an experience recommended only for the truly adventurous.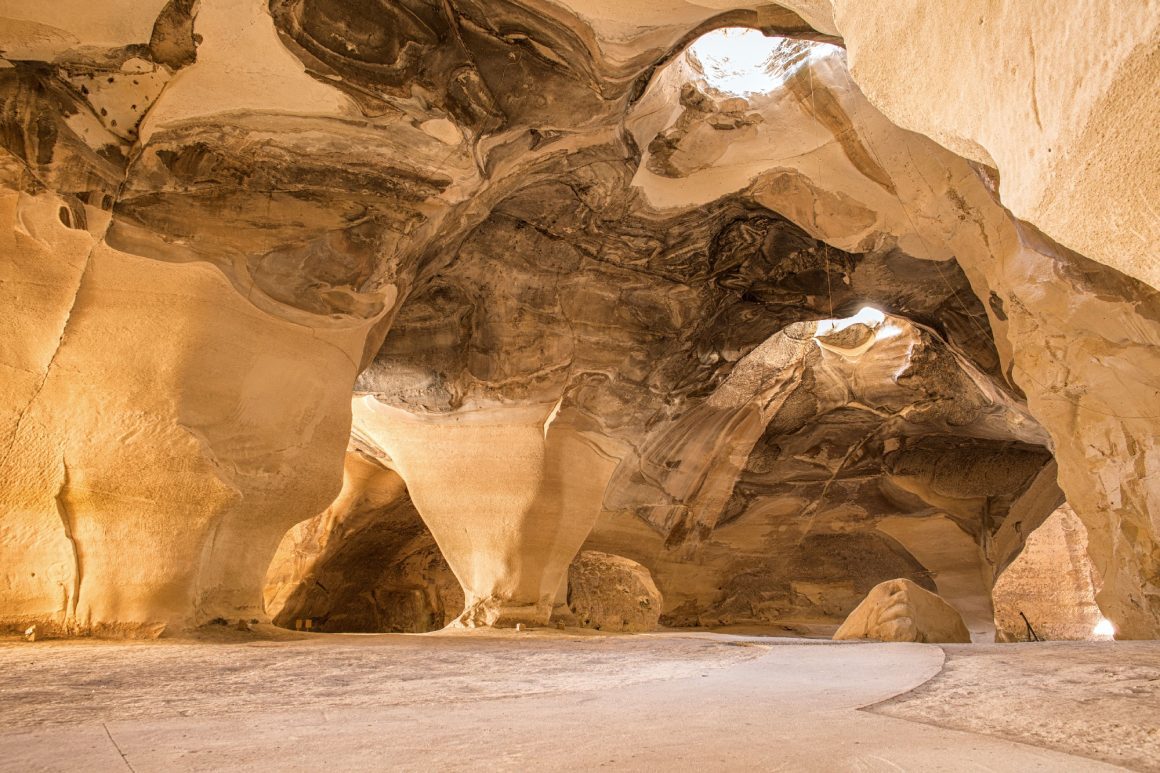 Outside Jerusalem lies the ethereal Negev Desert. Covering over half of Israel's total land area, the Negev is a region bursting with hidden secrets and stunning landscapes. Begin your introduction to the Negev with an enchanting hot air balloon ride that will take you right into the heart of the world's largest erosion cirque, the Ramon Crater. There, you'll get the incredible opportunity to picnic inside the immense landform itself.
After, you'll take an epic jeep safari across the desert's largest wadi, Zin Valley, a vast expanse of dry river beds and towering canyons carved by the miraculous waters of the Ein Avdat spring: Appearing like a mirage in the bone-dry desert, the Ein Avdat is a marvel to behold, giving life to an abundance of flora and fauna in the area. To underscore the mythical beauty of the desert, continue on to Israel's famed desert wineries, where you'll get to have a private wine-tasting — paired with some exquisite Negev goat cheese — and meet with the wine-growers themselves. Other activities in the area include camel safaris, desert hikes, and bird watching.
Come nightfall, a professional astronomer will host an intimate stargazing experience on the desert dunes themselves. Be regaled by tales of mythological heroes and legends as you absorb the wonders of the sprawling night sky with a telescope, warmed by the heat of a bonfire.
Retire for the night to the awe-inspiring Six Senses Shaharut, a property nestled in a dramatic cliff in the Negev Desert's ancient Arava Valley. There, floor-to-ceiling windows and lush villas offer an endless view of the desert — an otherworldly sight to behold, and the perfect backdrop to meditate on the incredible experiences had during the day.
The best time to visit Israel is from September to November: during this time, the blistering summer heat tapers off, mellowing to a pleasant autumnal warmth during the daytime.
Why Scott Dunn?
Voted Condé Nast Traveler's Top Travel Specialists in the World for the 9th consecutive year in 2021, the Scott Dunn team is well-versed in seamlessly navigating the world of travel. Private transfers, bespoke experiences, and expert guides all await in any Scott Dunn trip. Every minute detail and arrangement will be swiftly handled by a seasoned team of travel experts, with safety as their number one priority. All that's left for you to do is to sit back, relax, and enjoy your fuss-free holiday.
With over 30 years of experience in the luxury travel industry, the team knows a thing or two about dealing with unexpected global situations. Their travel specialists will be on hand every step of the way around the clock, ensuring that every holiday is as smooth and protected as possible in these unpredictable times.
As the world begins to look ahead, Scott Dunn's flexible travel policy continues to offer the utmost flexibility, enabling guests to book with total confidence and peace of mind. So whenever you're ready to explore the world again, get in touch with the team at Scott Dunn — and let them whisk you away.