Remember the 1990s when carnivals were a weekly affair? Here's your chance to remember the good old days. Put the kids on the carousel and snap photos for posterity. In fact, there's no shortage of photo opportunities at AMK Hub when you can pose with Santa, Rudolf, dancing trees and candy canes.
Be sure to make your way to AMK Hub's My Carnival of Surprises from 18 November 2016 to 1 January 2017. It's a good time for all ages this season of goodwill when the mall will be decked out with carnival game booths, in-mall roving Christmas characters and shopping temptations! So hurry over to enjoy the many delights!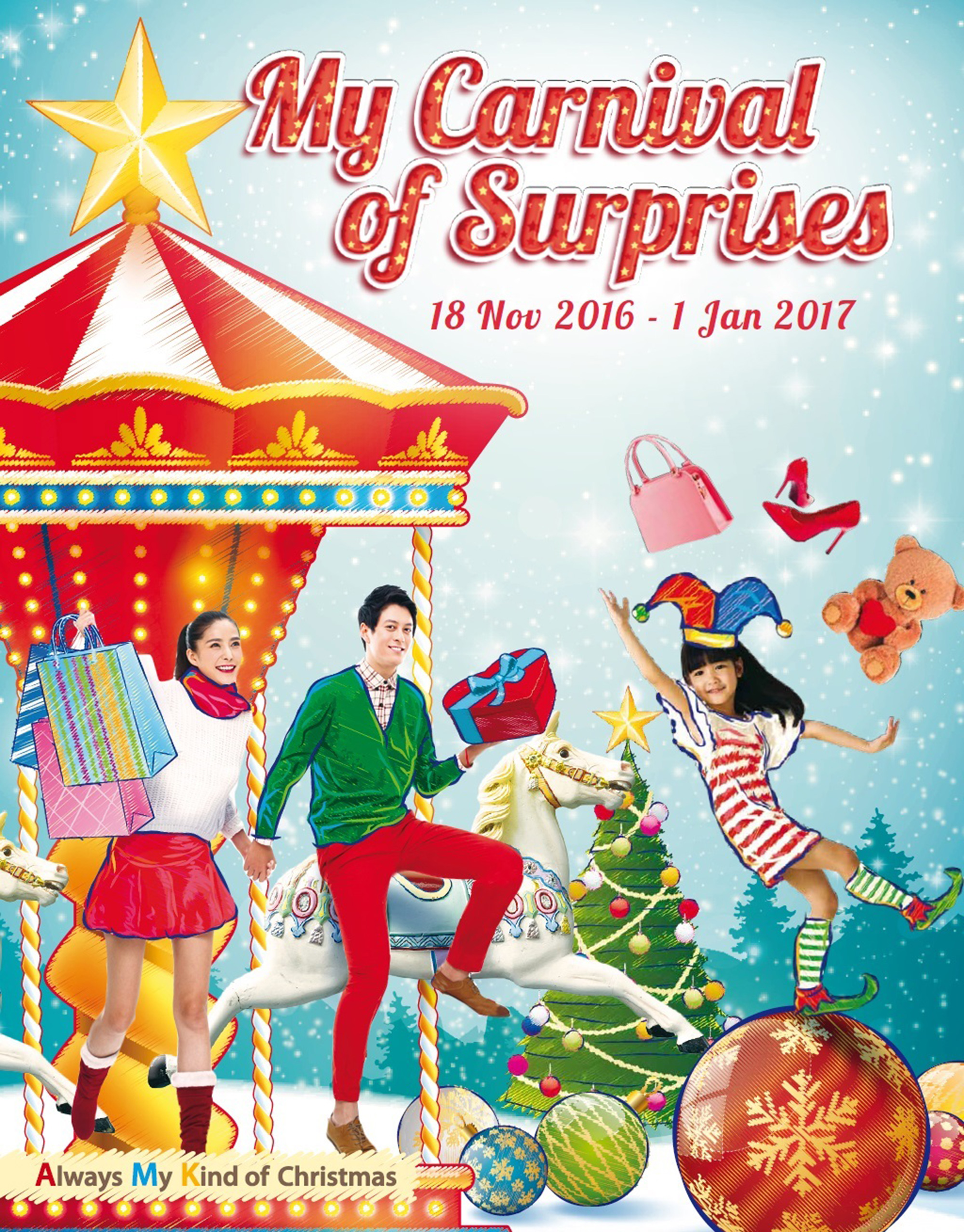 Carnival of Surprises! (18 November 2016 – 1 January 2017)
Carnival comes to AMK Hub as the mall gets decked out in riotous colours and all trappings of a Christmas fiesta. You don't want to miss the many surprises for visitors.
Feel good tidings right at the Main Entrance where you are welcomed by a 7-metre lighted Christmas tree next to life-size gift boxes, horse carousel, Santa and candy canes. In addition, capture your cherished moments exploring the rides and decorations at our Christmas carnival and enter it into our #AMKHubCarnival Facebook & Instagram Contest to win AMK Hub vouchers!
Christmas Carnival Rides (18 November 2016 – 1 January 2017)
Get into motion whatever your age. You don't have to be a kid to scream your head off on the swinging ship, or pose on the horse carousel. What's more, every Monday, from 12 to 6pm, shoppers can ride for free!
• Horse carousels, Santa's train, swinging ship, motorised car rides, L1 Main Entrance
• Classic fun-fair game booths, L4 (25 November 2016 – 1 January 2017)
For more information, please visit www.amkhub.com.sg