Was invited for a new interactive consumer experience at Asia's First Samsung Mobile Pin in Singapore last week and at the same time to meet Olivia Ong, Samsung Galaxy Note II Ambassador as she share with us more about her Wonderland Project and SKarf, upcoming Korean girl group which includes Ferlyn and Tasha from Singapore!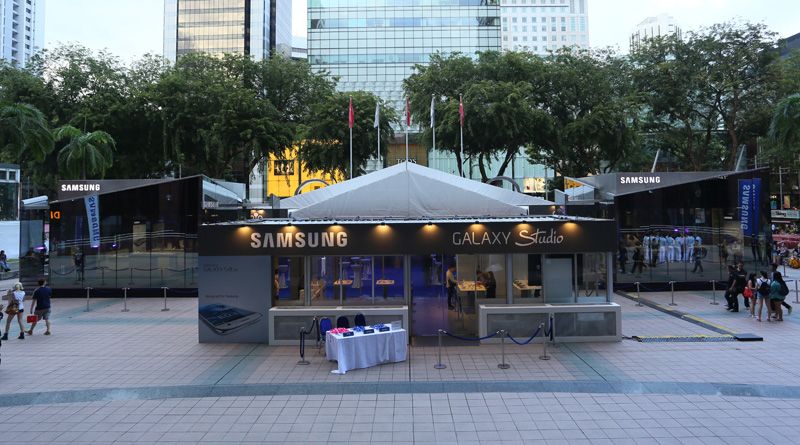 Samsung Mobile PIN is a premium consumer experience space that challenge consumers to discover and re-think how we can use technology to enable us to live in a world without barriers or walls.
Outfit of the day together with darren sim 😉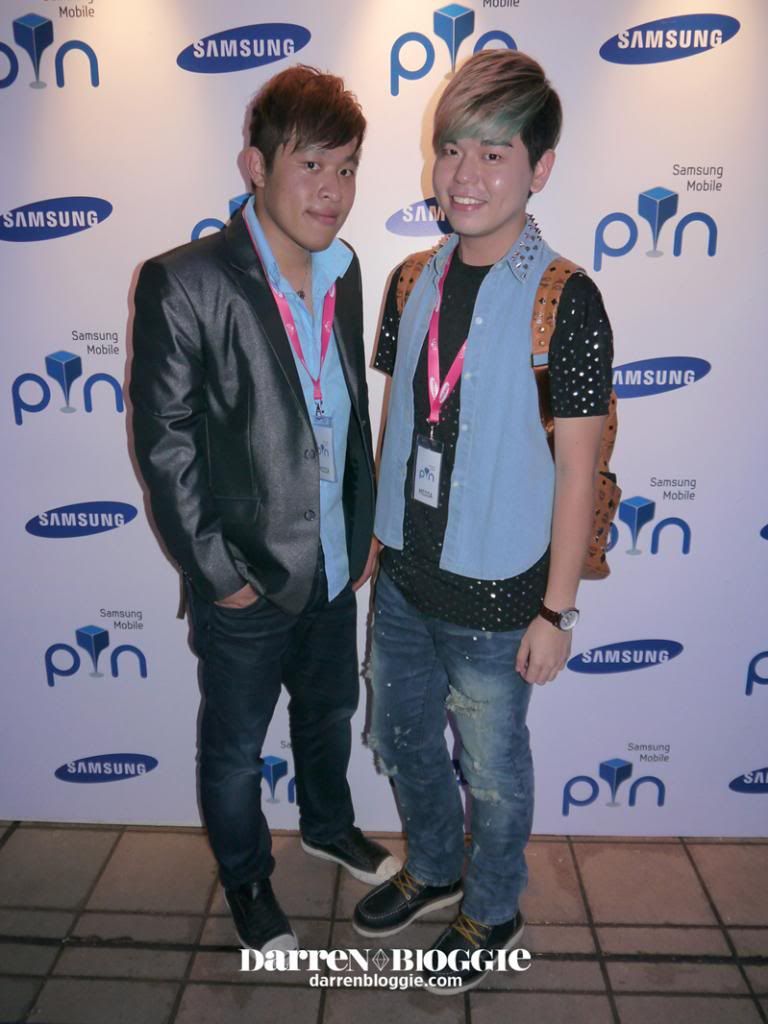 SKarf having an interview by the samsung crew…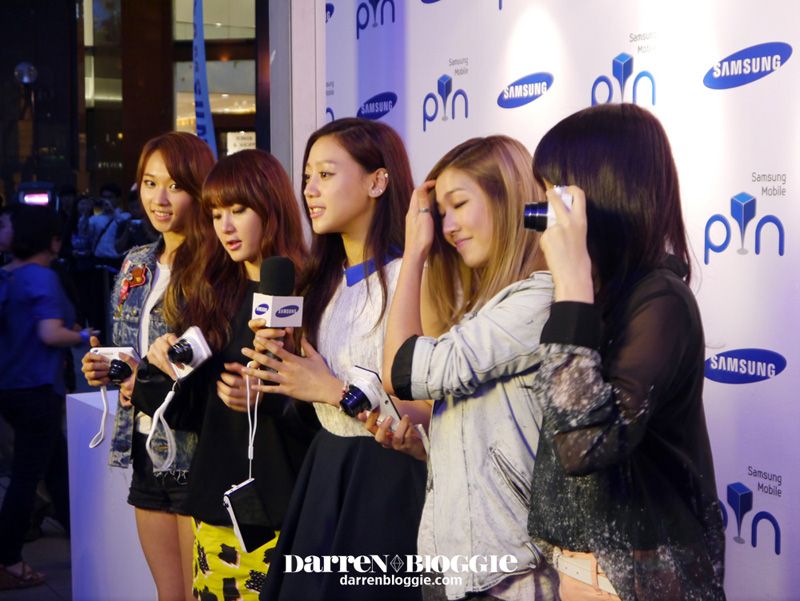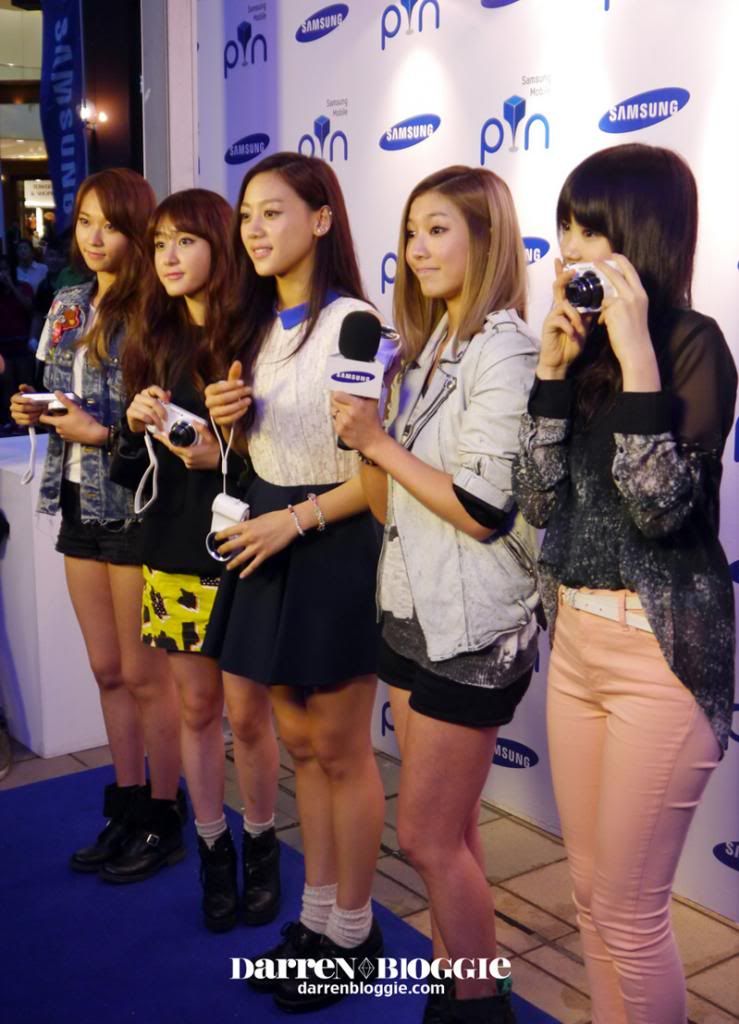 Here we have Olivia with us! 😉 looking really cool with that new hair color on her!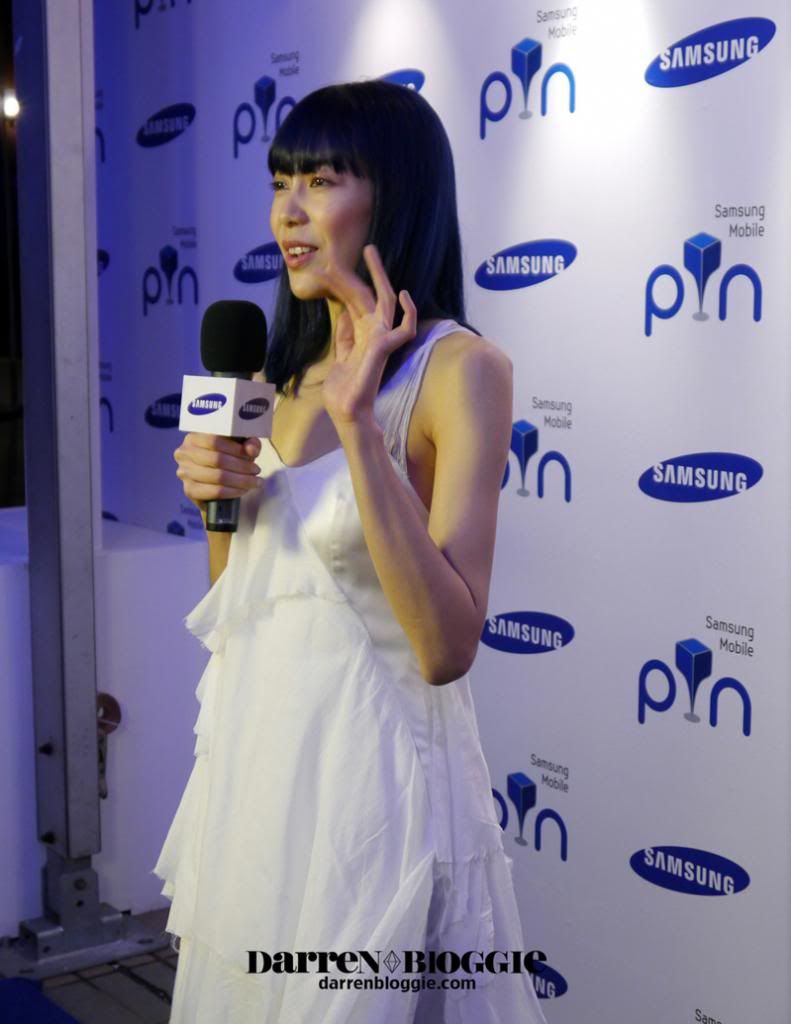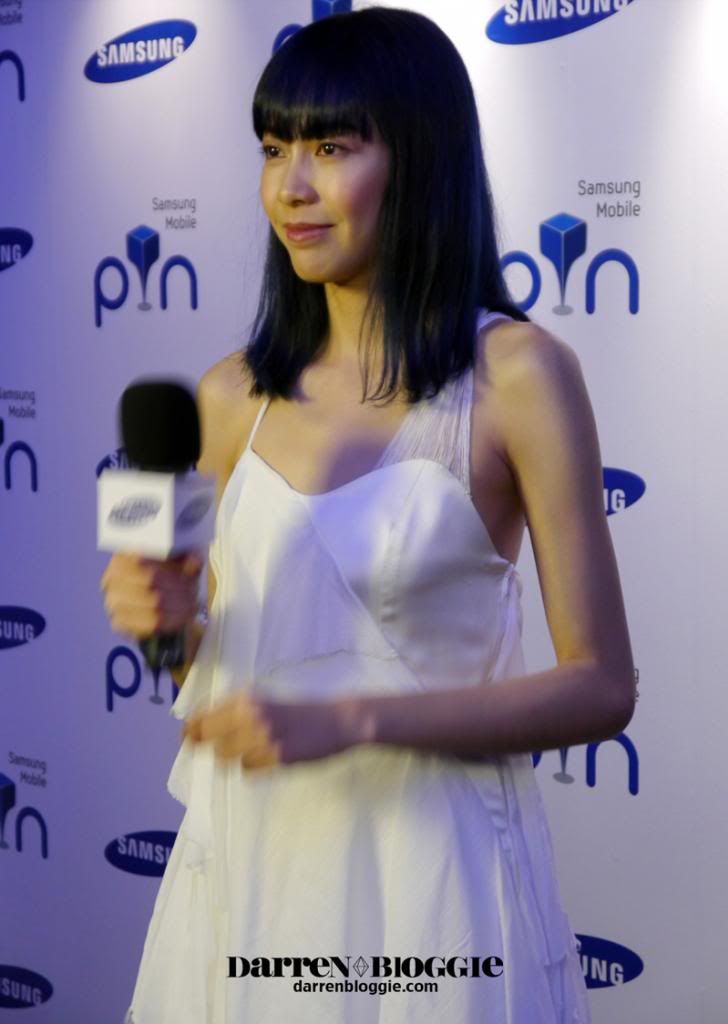 Drumming performance with LED lightings and water, creating a stunning visual impact to kick start the event that night!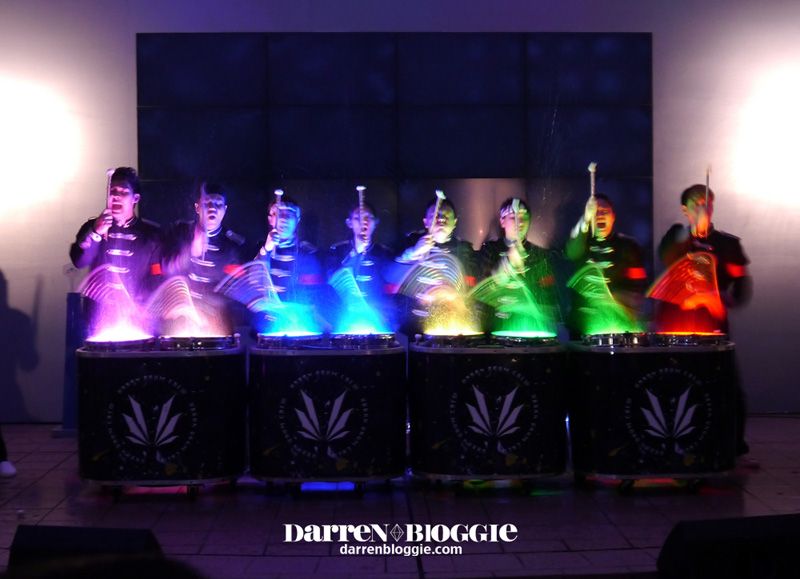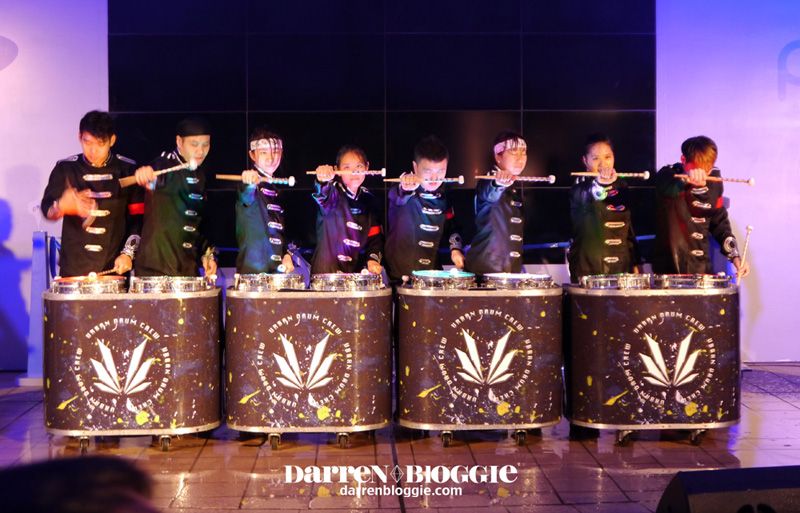 Samsung and SingTel VIPs at the Ribbon Cutting Ceremony
Samsung team with Celebrity Ambassadors SKarf and Olivia Ong on stage with their latest Samsung devices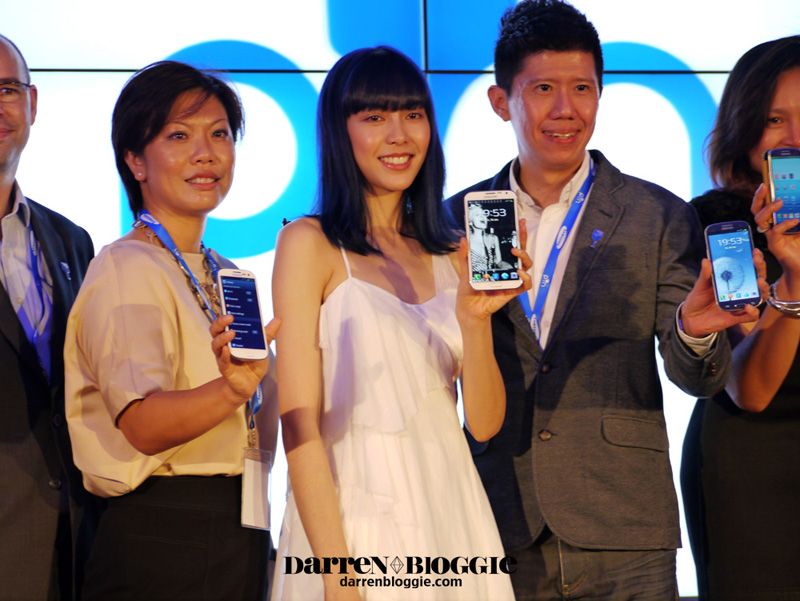 Right after the ceremony, Samsung Singapore's celebrity ambassador and well-loved singer-songwriter, Olivia Ong, sharing with us about the "Wonderland" Project – a creative song writing odyssey that she embarked on with Samsung and her fans with inspirations that are uniquely Singapore, by using the Galaxy Note II LTE to instantly capture inspiration and moments which will be used or helps in the composition of the song for the Wonderland Project.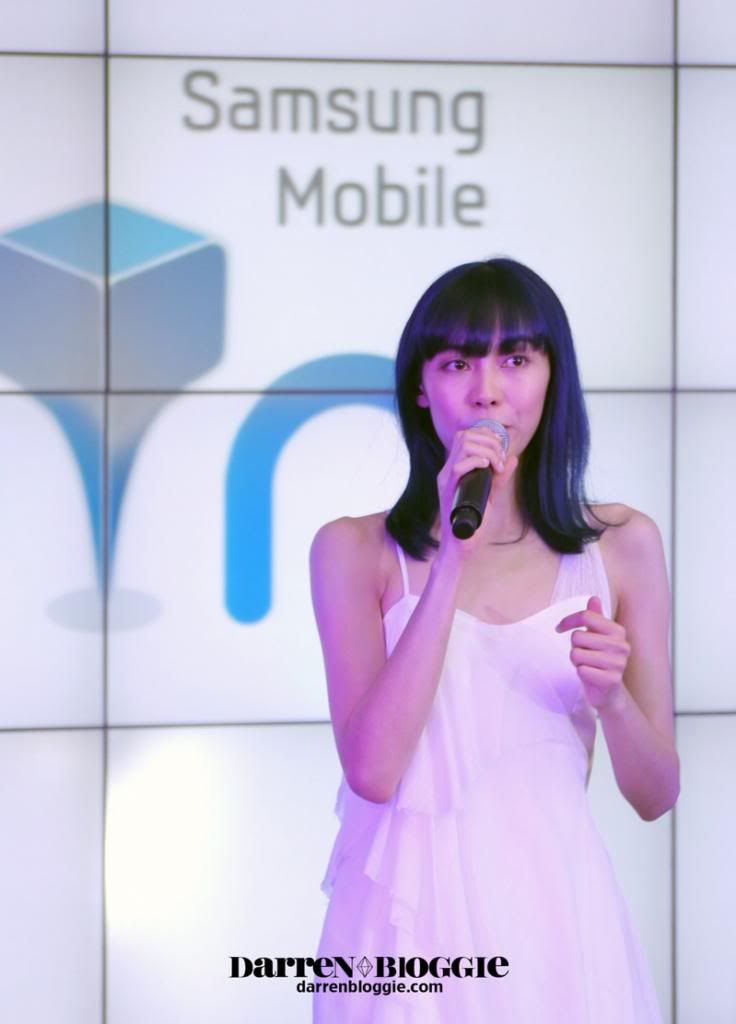 Fans can look forward to experiencing Olivia's journey in Wonderland, with six behind-the-scenes videos documenting the whole process from song composition to Olivia's actual concert day.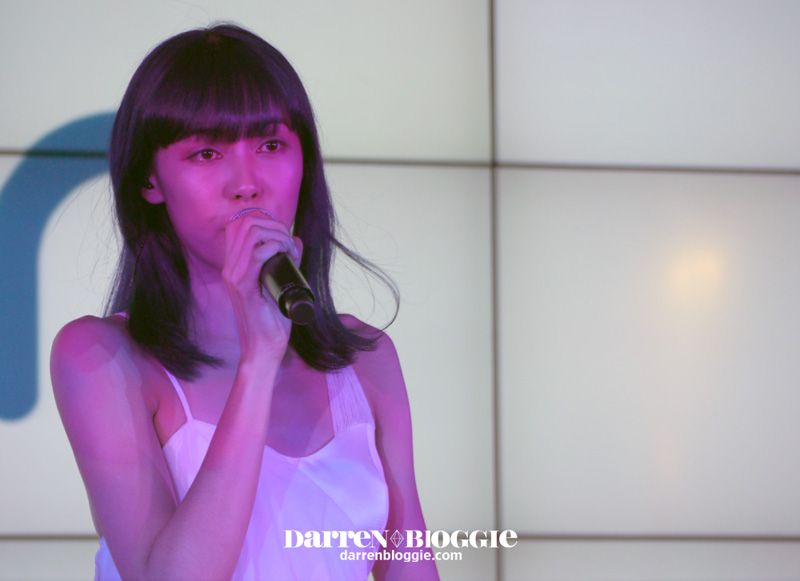 Everyone was mesmerize by her beautiful voice.. including SKarf as well!
Was really lucky to grab a photo opportunity with Olivia 😉 *ps : face was alittle red due to the champagne i drank earlier on :X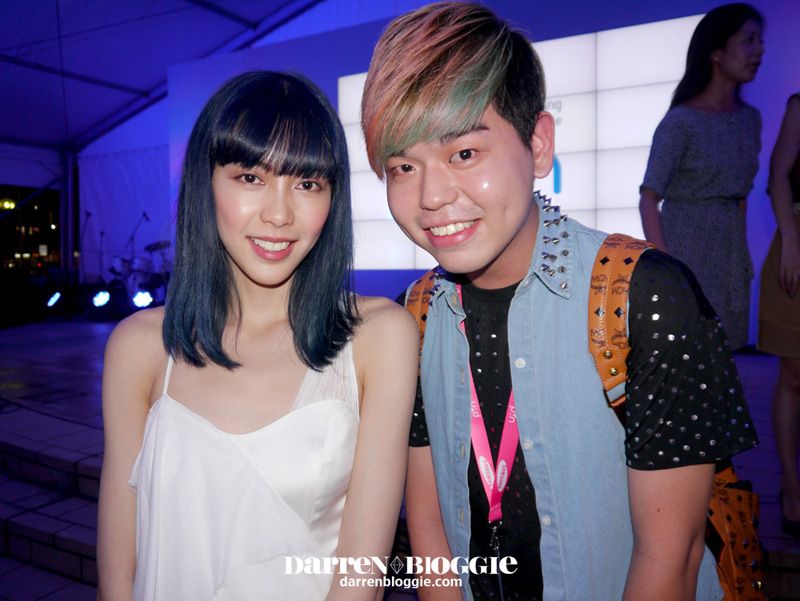 Next we have SKarf! 😀 this is my first time meeting them in person and they are really friendly! 🙂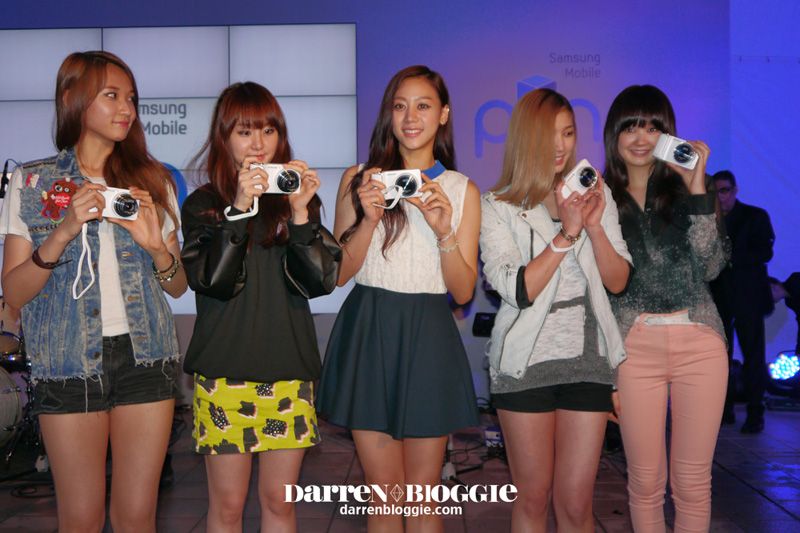 K-Pop girl group SKarf, Samsung's latest celebrity ambassadors for the Samsung GALAXY Camera, made a special appearance at the event to capture the launch together with their Samsung GALAXY camera which will be uploaded onto the Samsung Mobile Singapore Facebook page (http://www.Iwasthere.sg).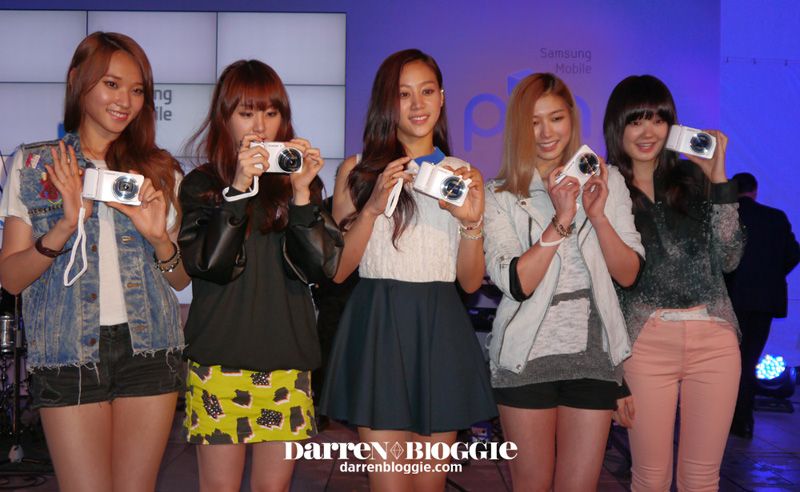 and wooohoo~~ we managed to get a photo opportunity with them too! 😀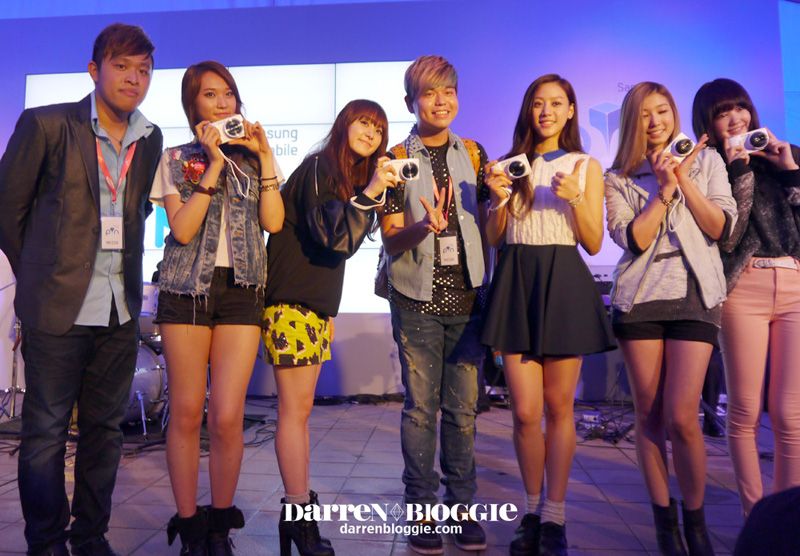 The Samsung Mobile PIN located in the heart of Orchard Road, at Ngee Ann Civic Plaza, heralds a new state-of-the-art consumer experience and will open from 18 January to 12 March 2013.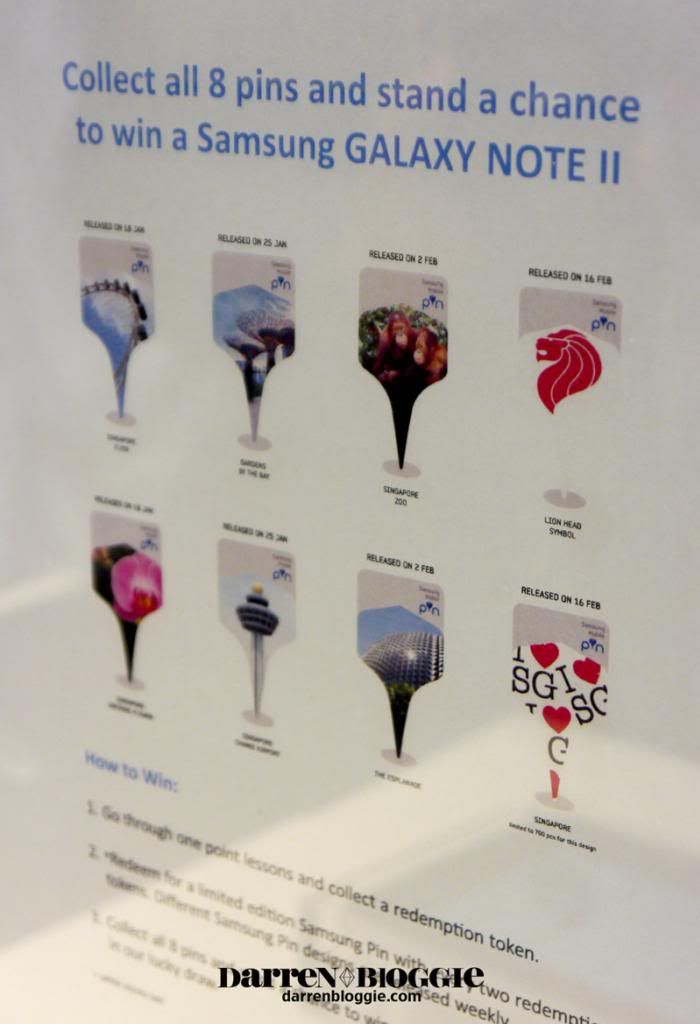 Do remember to meet the Samsung brand ambassadors at Samsung Mobile Pin to try out the Samsung's smart mobile devices, functions, services and apps to earn some coupons, PIN badges and vouchers which can be accumulated to exchange exclusive Samsung Mobile PIN premiums and WIN one of 10 Samsung GALAXY NOTE II LTE!
Enjoy and have a wonderful experience at Samsung Mobile PIN like we did ! 🙂