25 Degrees Burger and Liquor Bar has established itself as a funky burger & liquor bar complete in a swanky atmosphere and old Hollywood ambiance. We had a positive dining experience from our last visit. 
The popular burger joint introduces the all-new Bae Watch burger(16SGD) coming the best of land and sea. The classic juicy US Angus beef patty is paired with Crabmeat sriracha Aioli and topped with layers of caramelized onions, calamari, and a tobiko lemon dill sauce.
Overall the burger was tender and the sriracha and lemon dill sauce gave it many dimensions in taste. The caramelized onions were sweet and the calamari was crispy. Our take was that a softer bun could be paired with the burger, the top shell of the burger was a bit difficult to cut into and chew.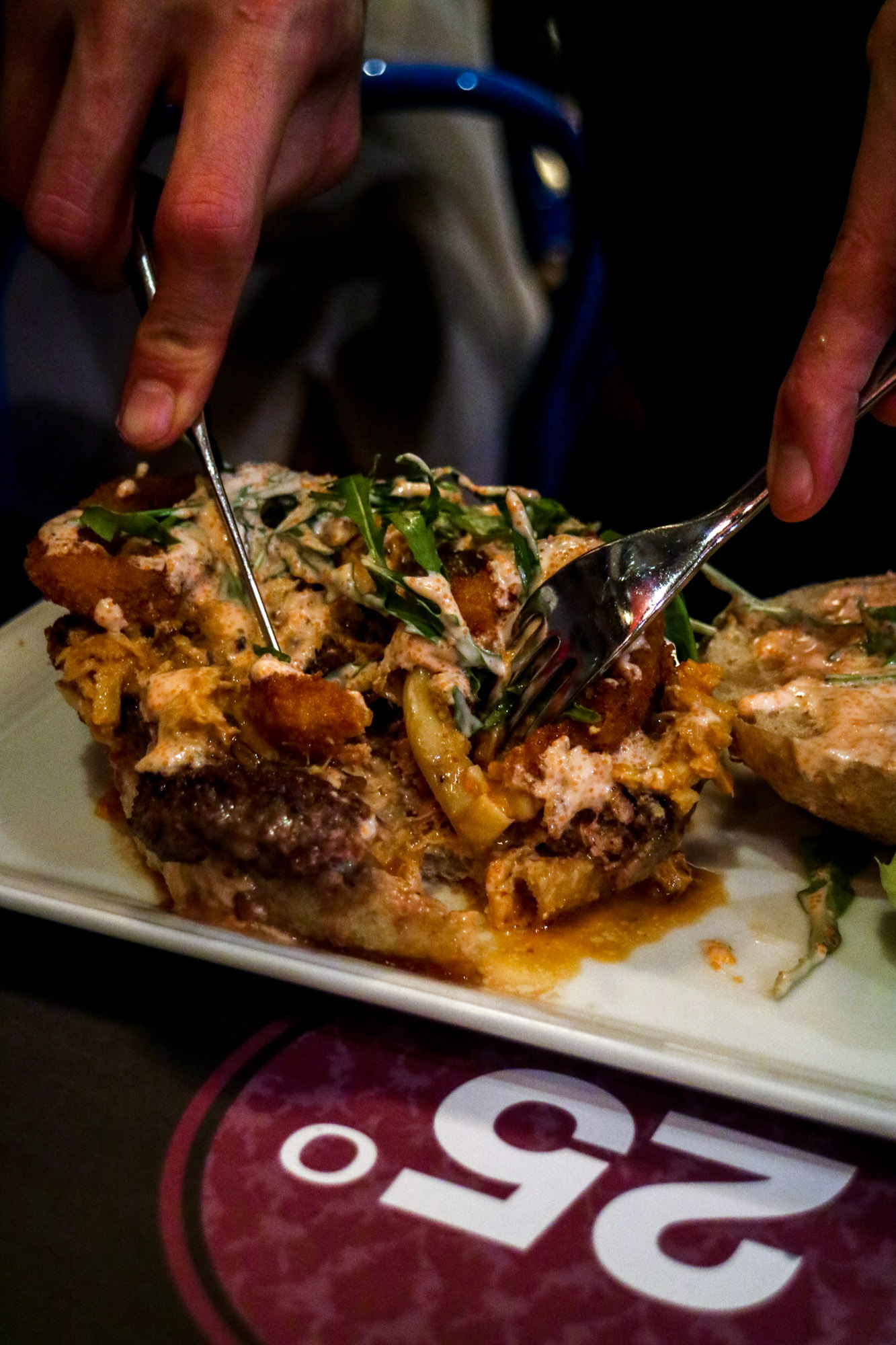 We also tried the vegetarian burger which has a vege patty which was nicely spiced topped with a soft bun and packed with plenty of vegetables.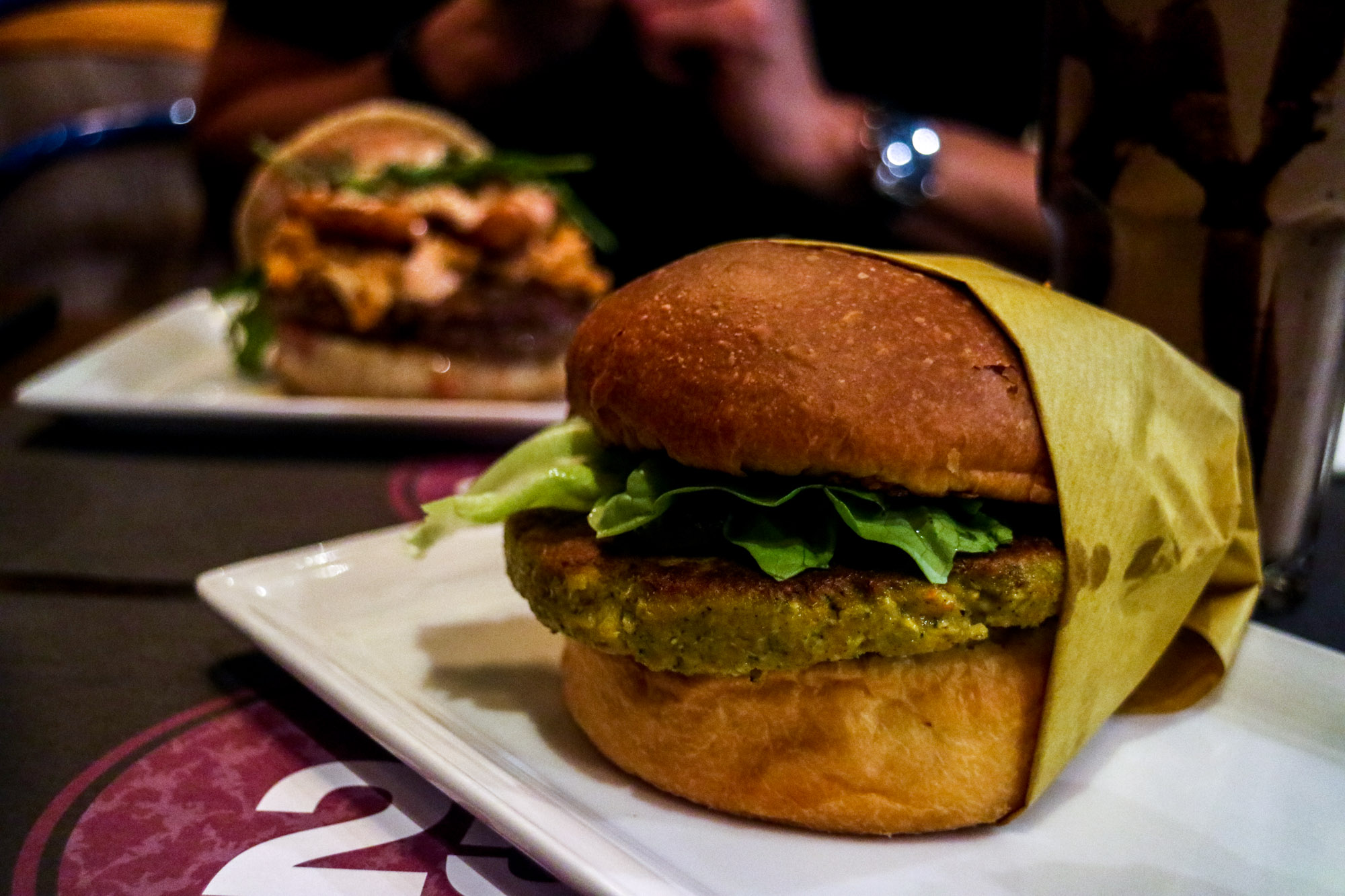 The Peroni set at 22SGD comes with a bottle of Peroni and the Bae watch burger plus stand a chance to win VIP tickets to the Peroni Sunset cinema! The Sunset cinema is happening at Tanjong Beach from 2-13 May 2018. Expect plenty of good movies next to the sea under a bed of stars.
Head on down to 25 Degrees today for a taste before it is gone! just like the Cheesy Mac Attack. Fingers crossed for a return of the Cheesy Mac Attack burger.
25 Degrees
Hotel G Singapore,
200 Middle Road, 188980
+65 6809 7989
https://www.randblab.com/ginett-sg
This was an invited tasting, though all opinions expressed are our own.