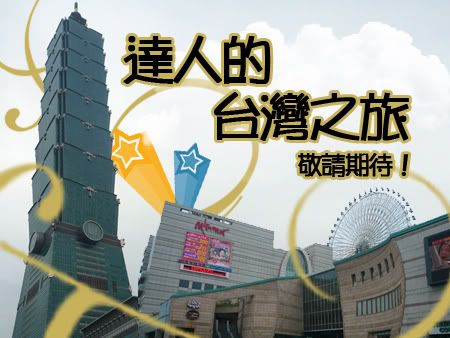 大家期待已久的达人台湾之旅终于要登场咯~!
注意:由于太多图片以及影片,建议大家先让本页把所有图片以及影片显示完毕后再来阅读,这样会比较好哦~ 由于图片有中文解说,所以本篇文章会以英文为主。
Note: Due to the large quantity of photos and videos clips, i suggest you to let the page load before reading the post as this will make your reading more smoother.. As there'll be chinese explaination on the photos, therefore this post will be written in english.
6th April 08 Departure from Singapore to Taiwan 11.00pm
Done with all my packing and stuff, my mum and i left home and took a bus to Changi Airport Terminal 1. We reached there at ard 10.30 and was surprised to see my aunt there as well.. haha. Didn't expect them to send me off as the flight is rather late. We went burger king for some snack. We ordered chicken drumlets, fries and coffee. Spent some real good quality time with them and i enjoyed it.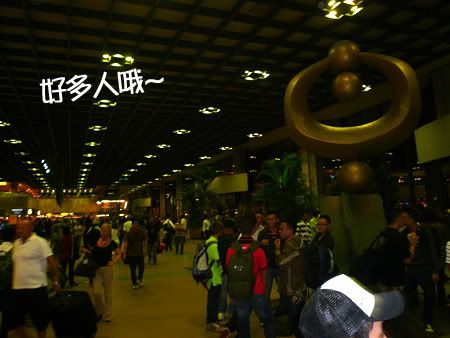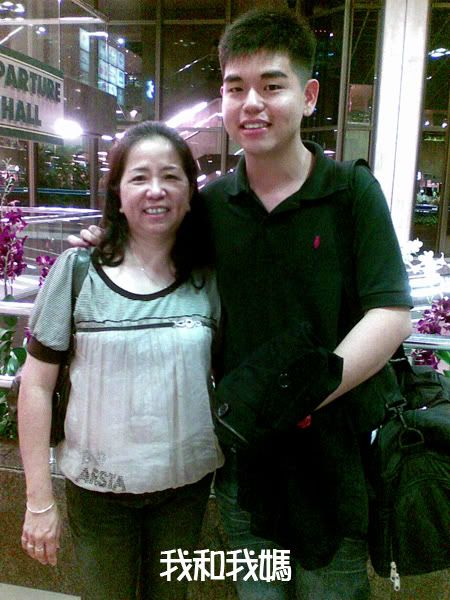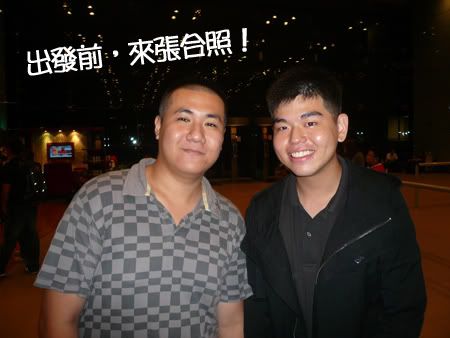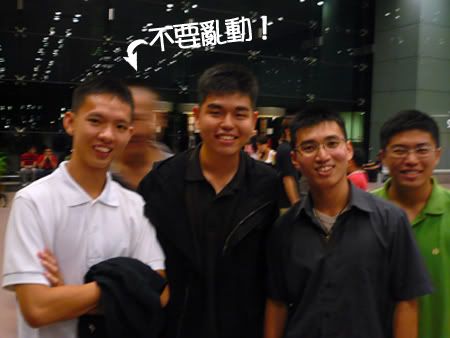 Gathered with the rest and collected our air tickets, bid farewell with my mum and aunt before proceeding into the departure hall. It's been so long since i went into the departure hall and if i'm not wrong the last time i took a plane was to ChangMai with my sch when i was in sec 3.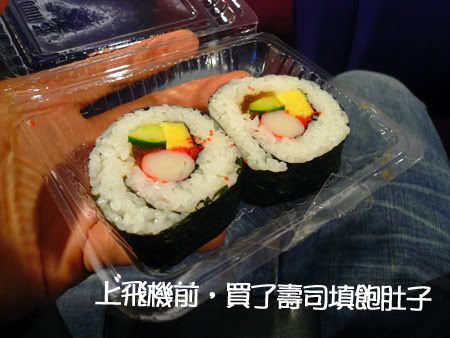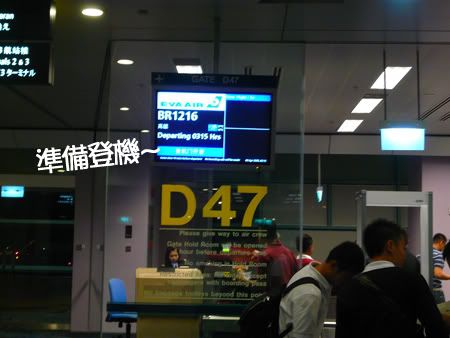 Walked ard and we bought some sushi to eat. At Ard 2.15, we gather at the gate and boarded the plane.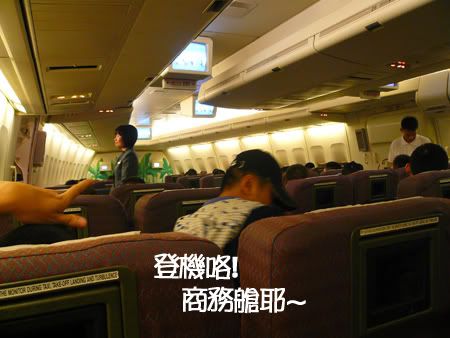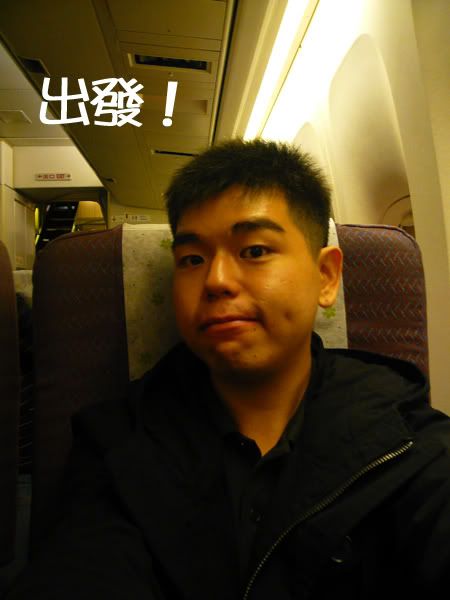 Elite Business Class was where i'm sitted at.
Listening to music and watching KungFu Dung. At ard 4am, meals was served to us. A choice of chicken spagetti and fish baked rice. I chose the spagetti and it tasted quite nice.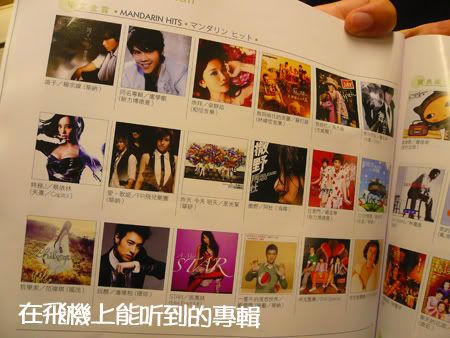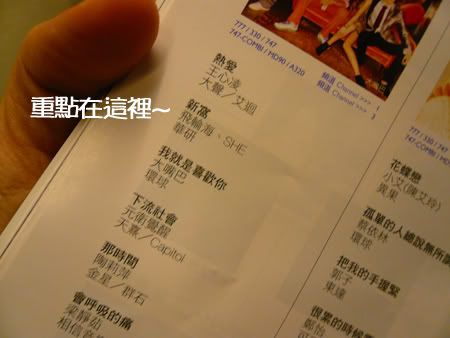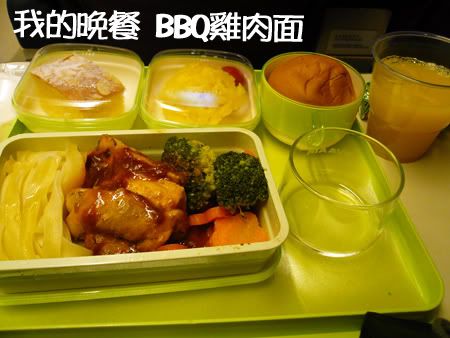 Btw, we met an air turbulence halfway through the flight but luckily it ended after a while.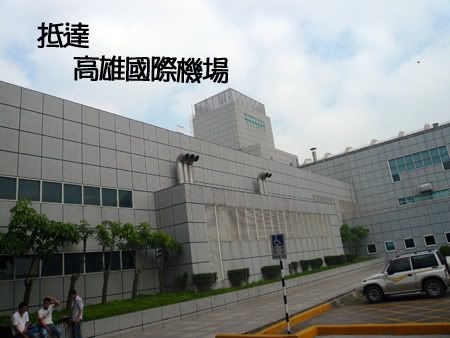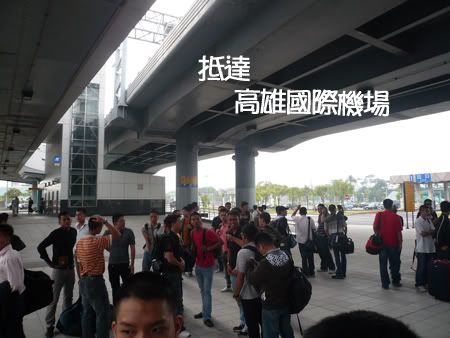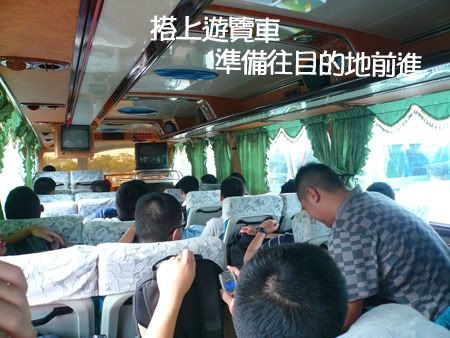 Landed at KaoHsiung International Airport at 7am. Took a bus from there to our destination and here's wat i've taken along the way in the bus.
[youtube=http://www.youtube.com/watch?v=-B5HaseNEYU]
When we reached our destination, we're kinda shocked with the living condition there. What i can describe it was that it looks like a slum. OMG! I'm sorry that i can't say much abt it as i'm not supposed to post it.
Slept rather early as the sky gets dark at 6.30pm and brighten up at 5.30am~!
7th April to 3rd May, Days in ****…
As i can't say too much into the details during this period of time over there, therefore i'll just talk more about what we did and happened..
Woke up early in the morning at 5.15am and the sky was brighten up. Took a deep breath in and i loved the morning air and cooling breeze that makes me felt so freshed! The weather changes very quickly over there as well.. it gets real cold and windy in the evening and night and it gets real hot in the day.. but during the period of 台风 invasion, it's pretend cold throughout the day…
Canteen breaks is a must for us and we'll visit at least once a day to the canteen, or sometimes the ninja van which sells real nice food..
We spent our time listening to music and watching movies.. I completed watching my 《斗牛。要不要》on my ipod touch and we watched movies like CJ7, Resident Evil 3, I Am Legend, KungFu Dung, Tokoyo Drift and more.. finally managed to watch those movies that i missed out from the cinema.. hehe.. and yup not forgetting DS Lite and PSP.. they saved our lifes over there man.. haha.. internet "cafe" was set up over there as well and it cost us 10NT for 20mins, which is 50cents.. cheap right? uses the internet for a few times on checking mails, chatting with frenz and not forgetting getting news of s.h.e as well lol!
But, something unlucky happened to me.. my wallet went missing! Searched all the possible location but still can't find it.. Lost my SGD and atm card.. Arghz!!!!
Here's a series of photos taken…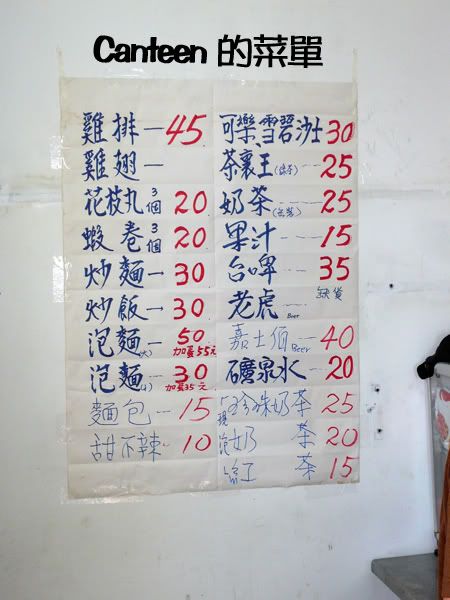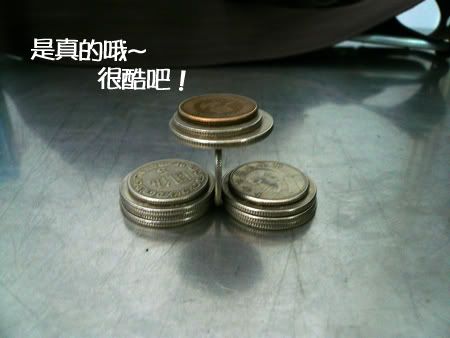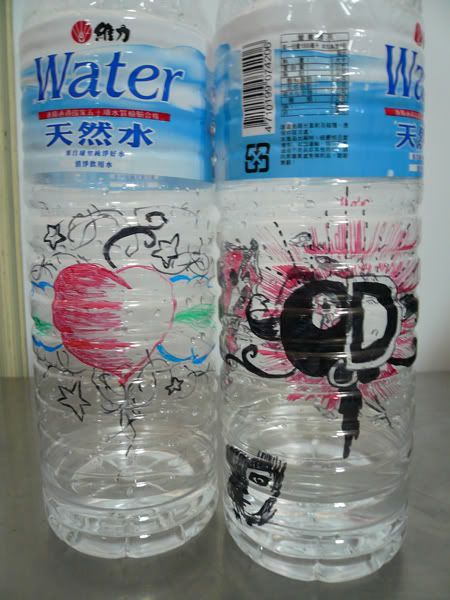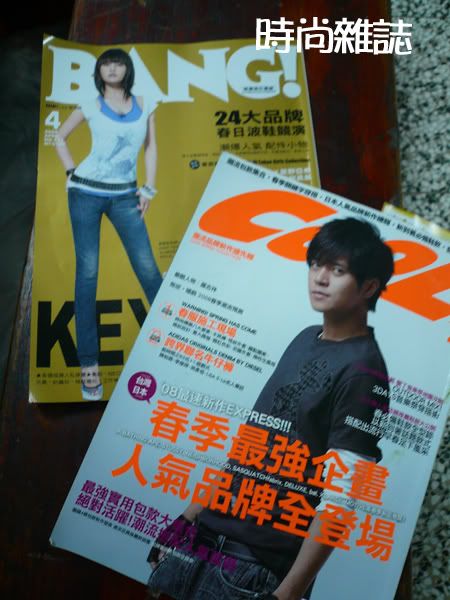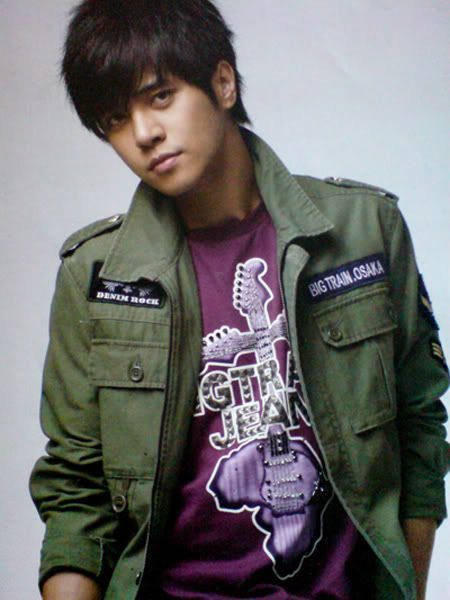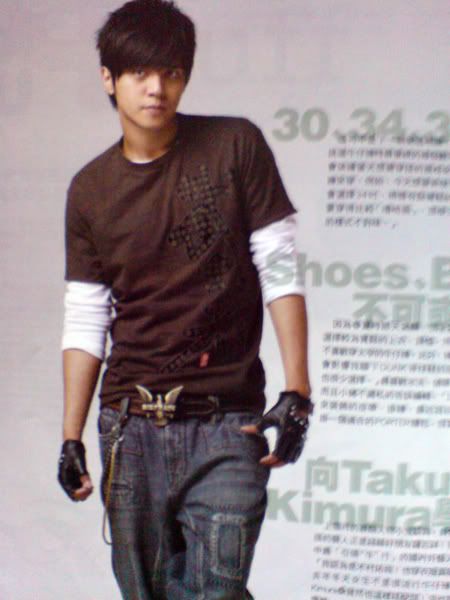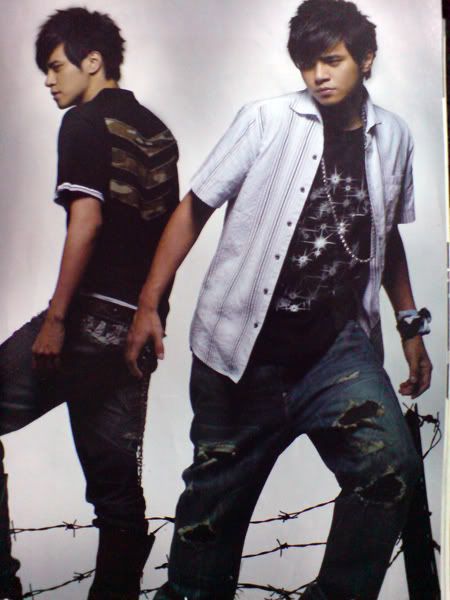 Sceneries… … dun you think it looks beautiful?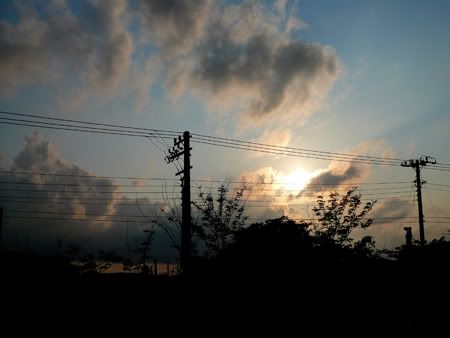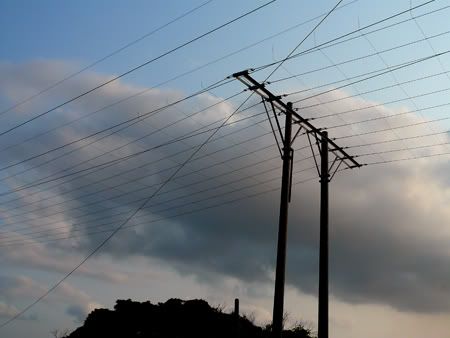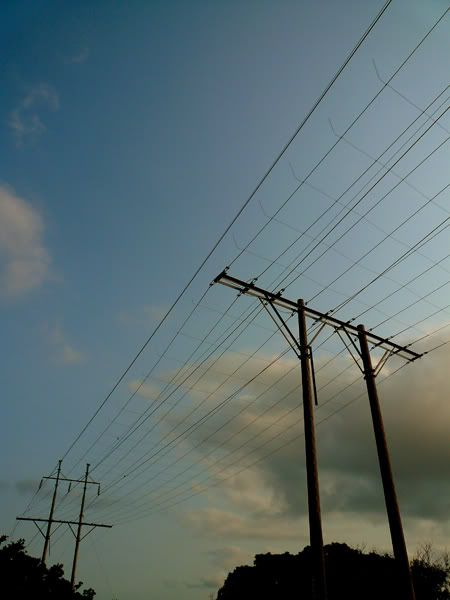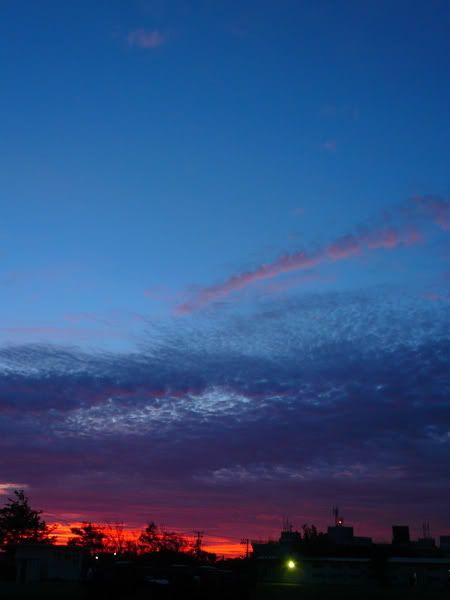 and now i'm going to introduced you all the food that me and my frenz ate…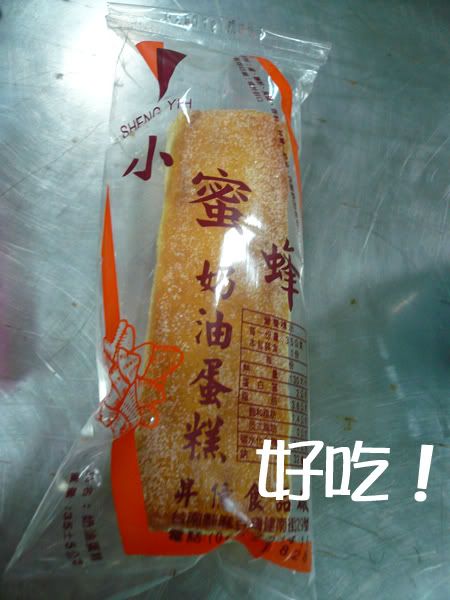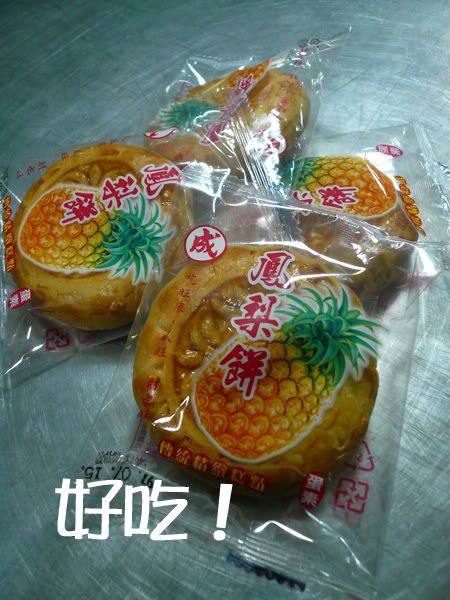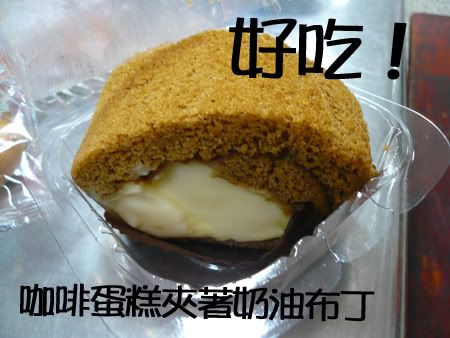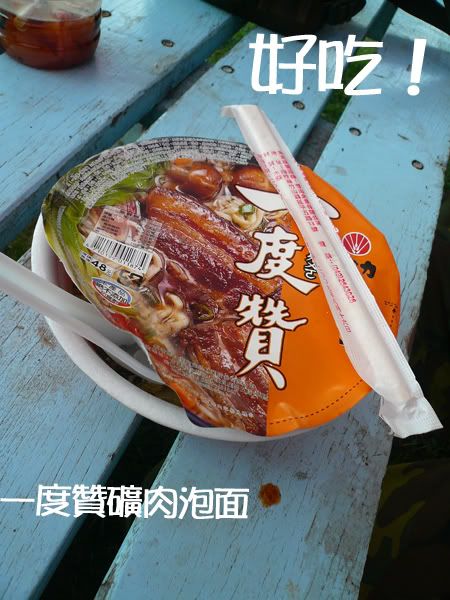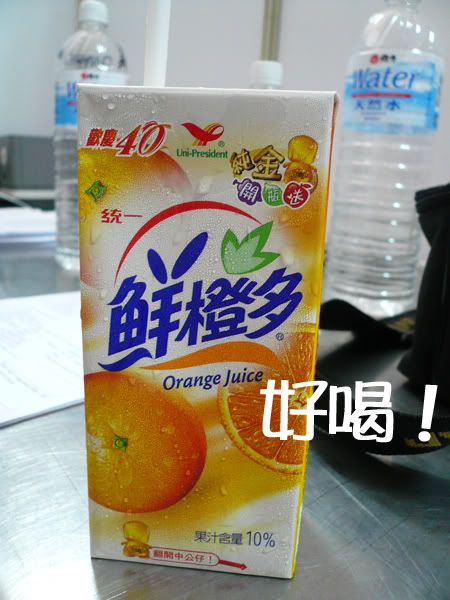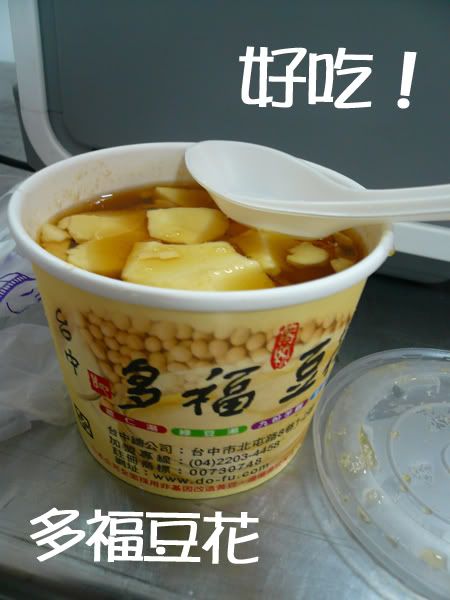 飞轮海是冰镇水果茶的代言人。。。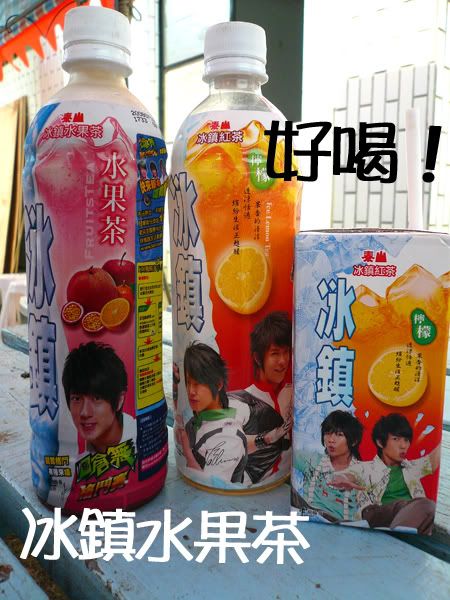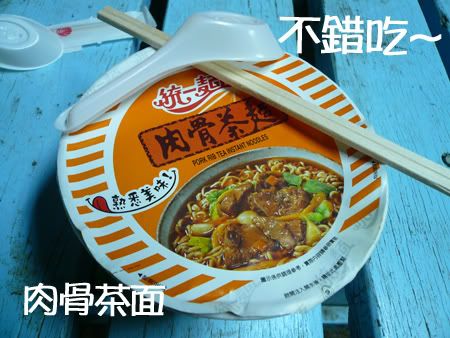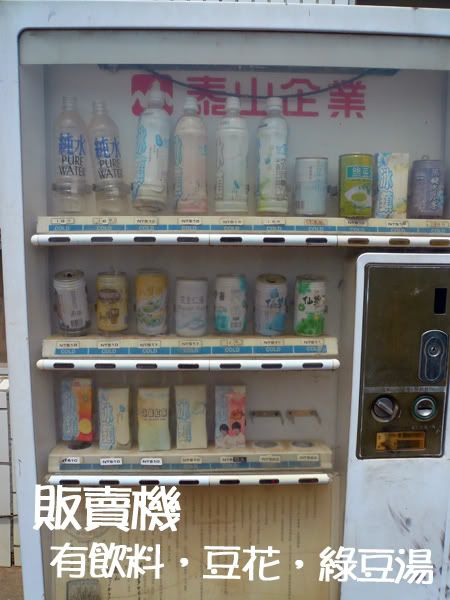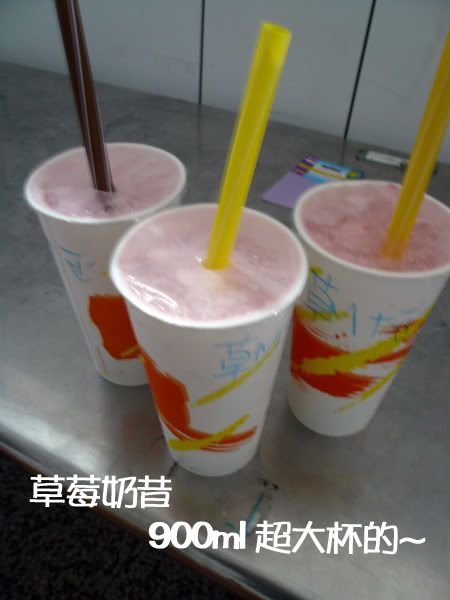 This is the Ninja Van that sells yummy food…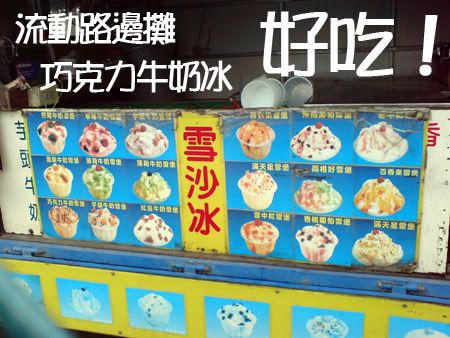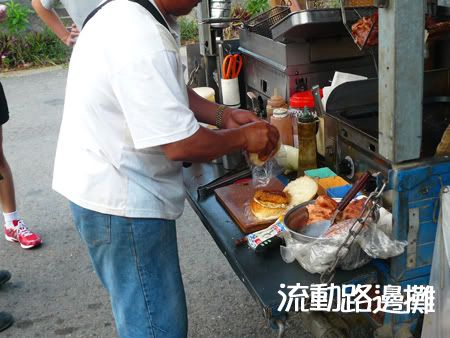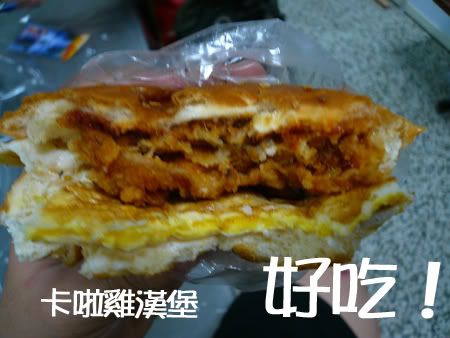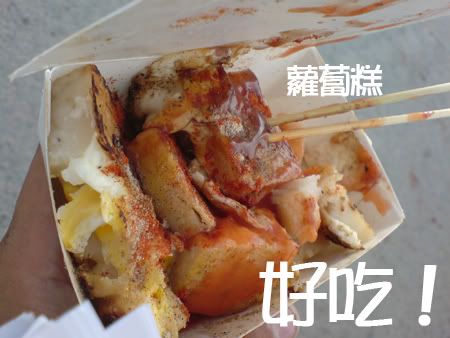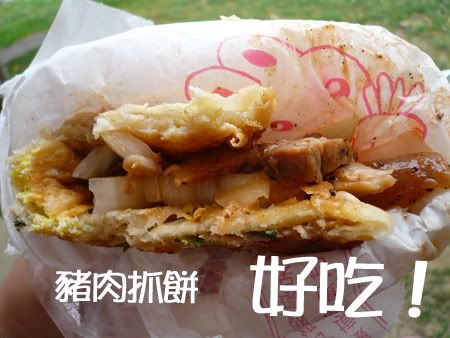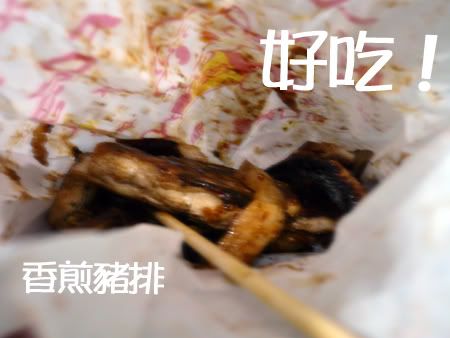 The various kinds of cup noodles…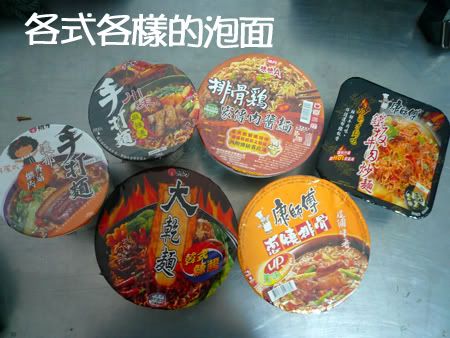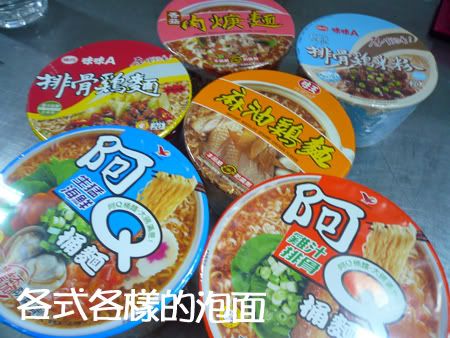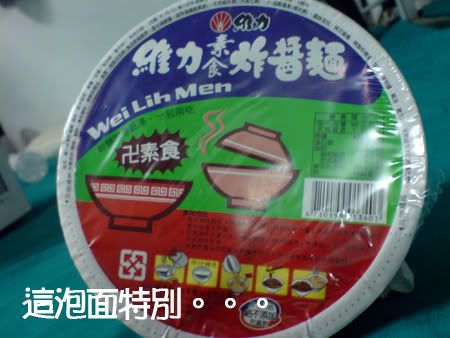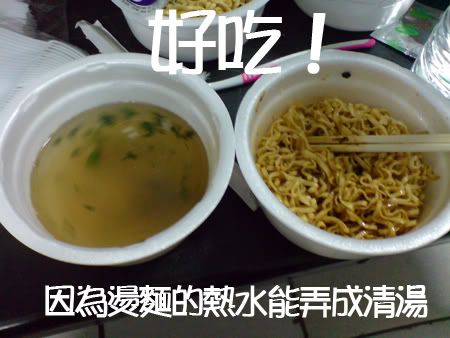 19th April, Aquarium Trip 国立海洋生物博物馆
Finally we're going out for some sight-seeing. Very excited and looking forward to it. We woke up early as usual and we're supposed to leave at 9am… But due to some miscommunication, we reached the aquarium at ard 10plus.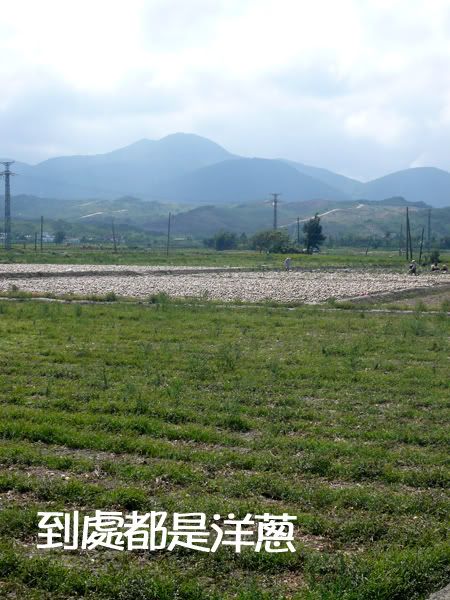 When we reached there, we waited for ard an hour for our tickets due to another miscommunication once again.. So, while waiting, we walked ard the souvenirs shops and bough some souvenirs back.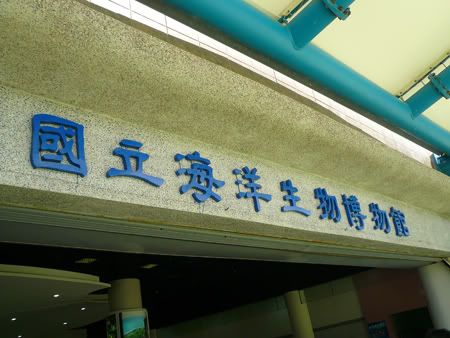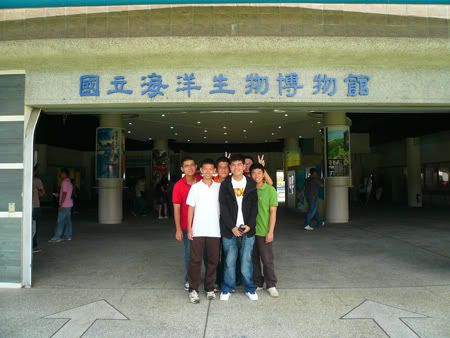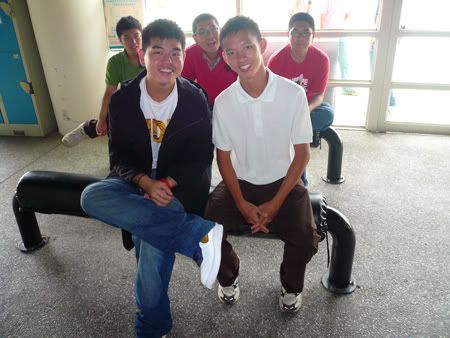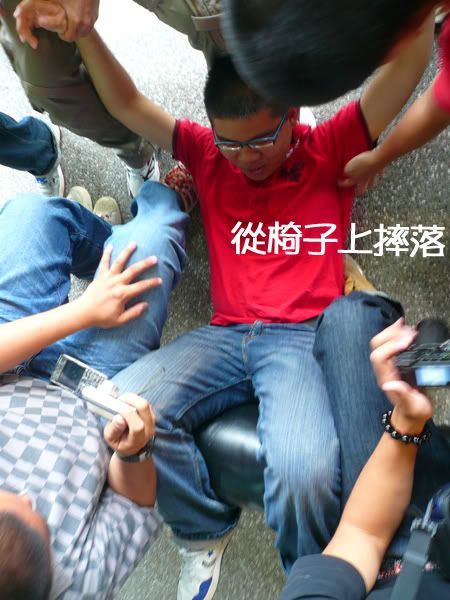 Souvenirs Shops…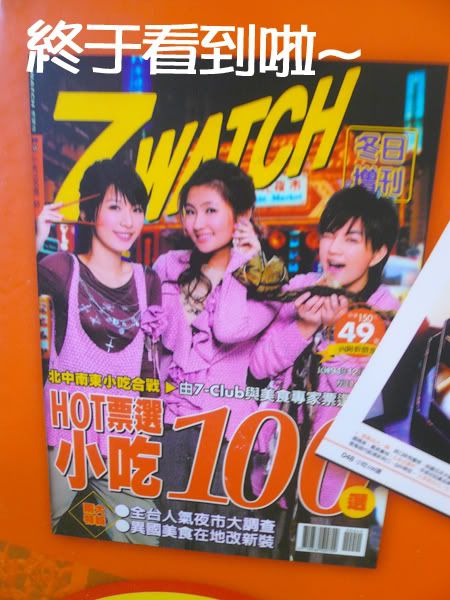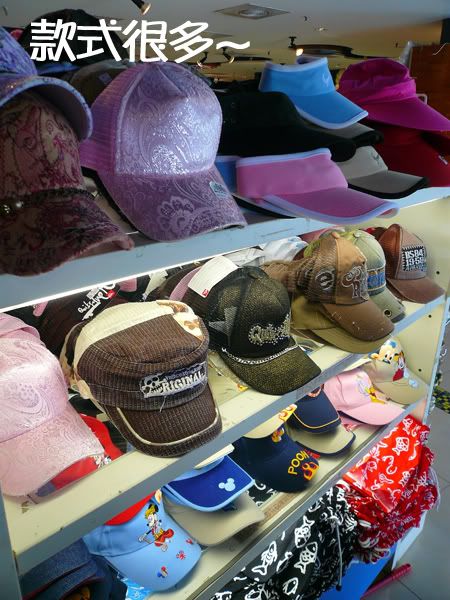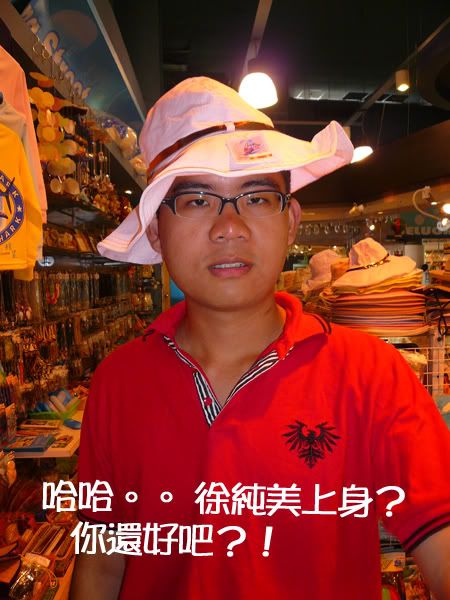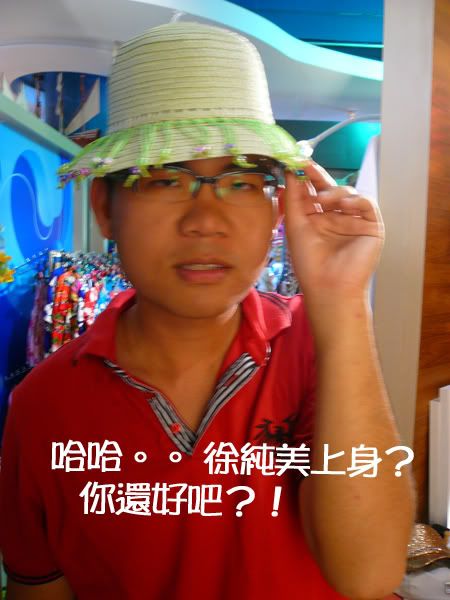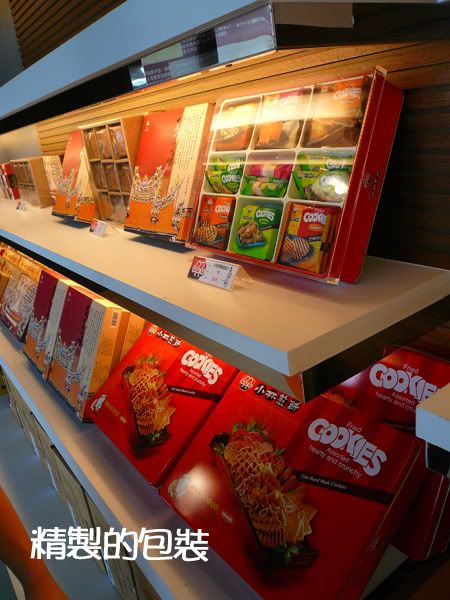 While waiting, we bought some food for lunch…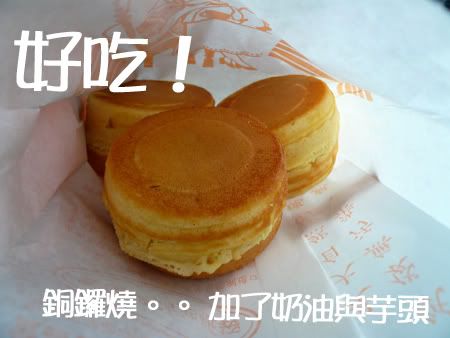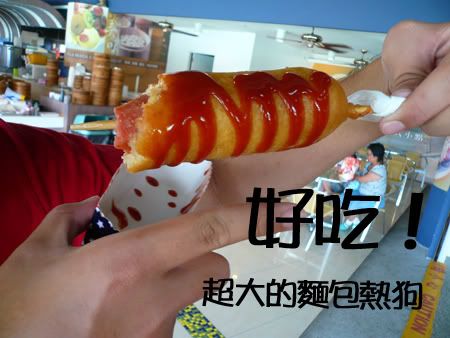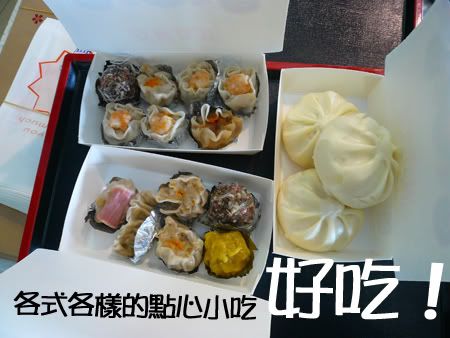 At ard 11-12 plus, we finally received our tickets~!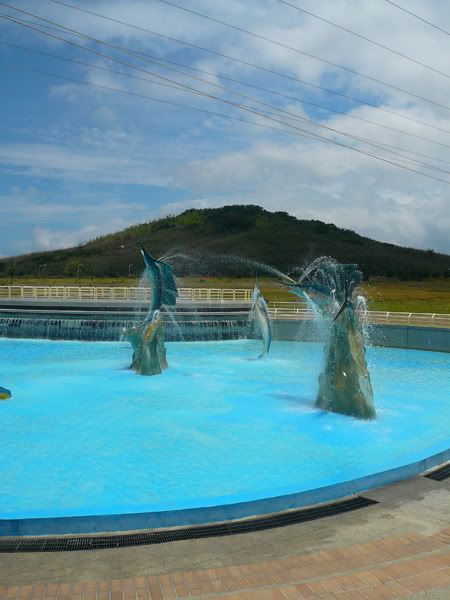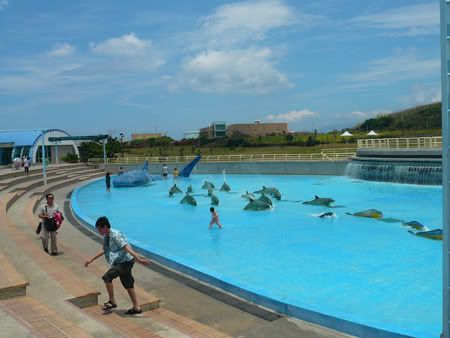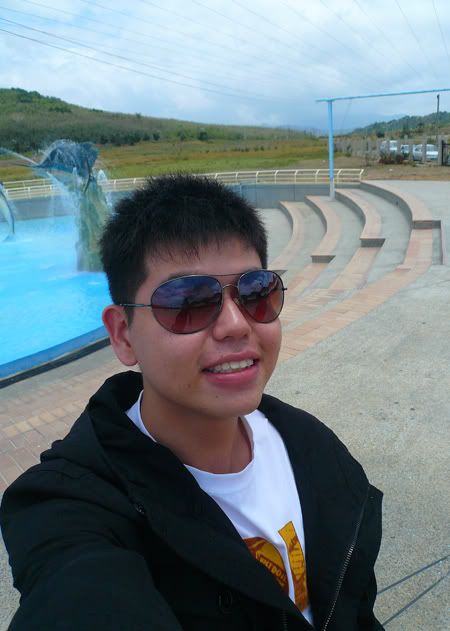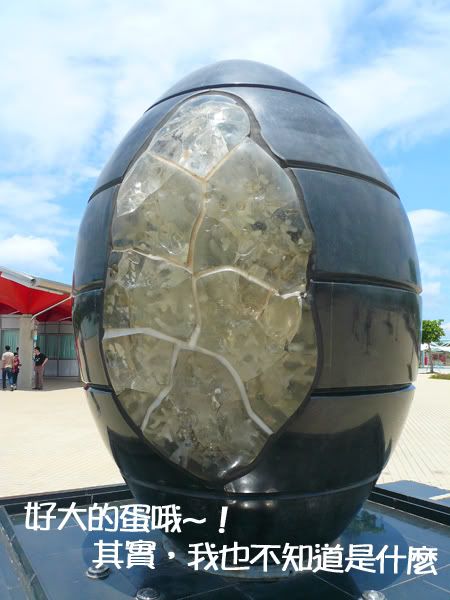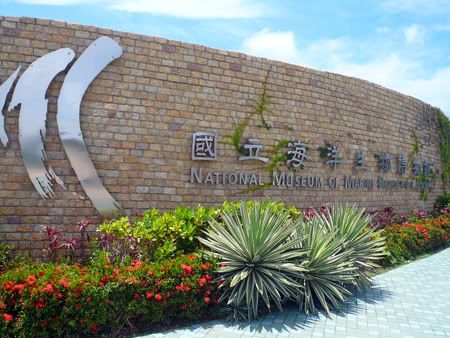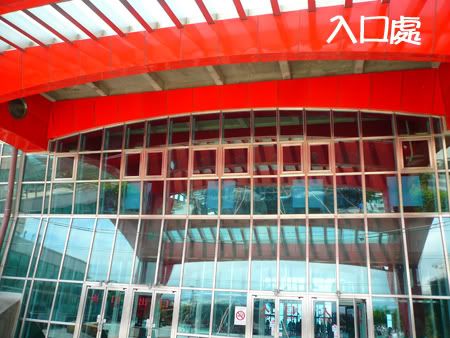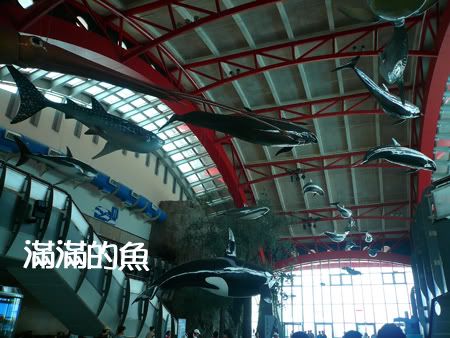 [youtube=http://youtube.com/watch?v=0ULg72Olotc]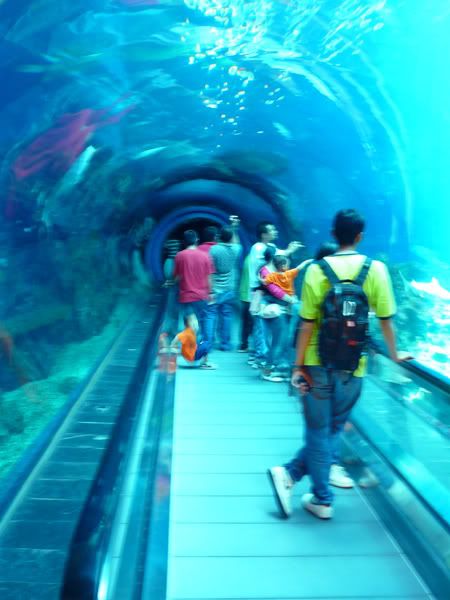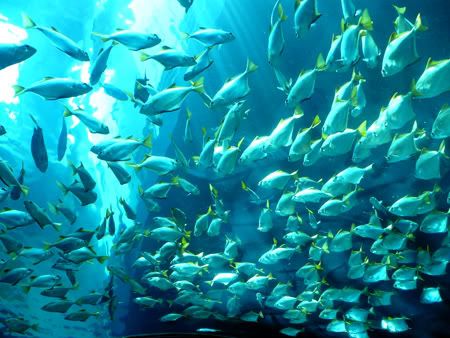 [youtube=http://youtube.com/watch?v=FnxKkmFfa9w]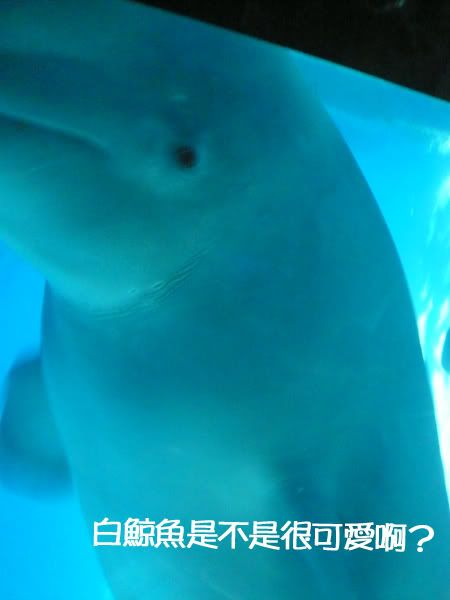 [youtube=http://youtube.com/watch?v=BvYgzMGj1T0] [youtube=http://youtube.com/watch?v=BvYgzMGj1T0]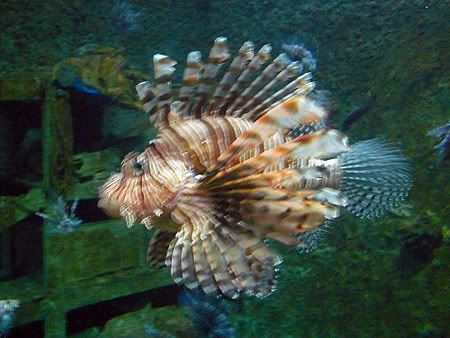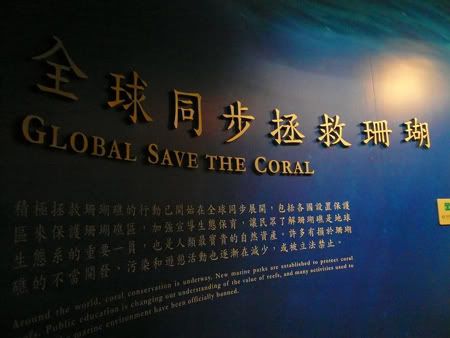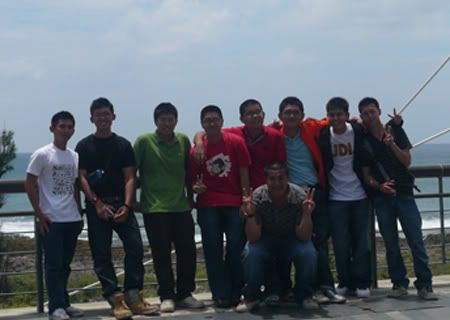 The various flavours of ice cream at the aquarium…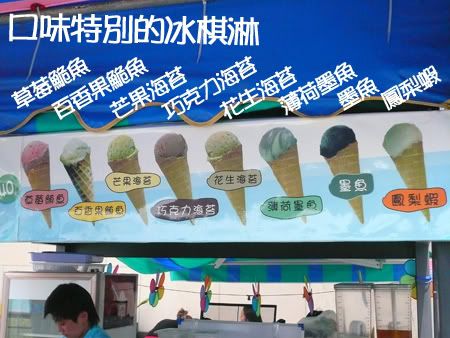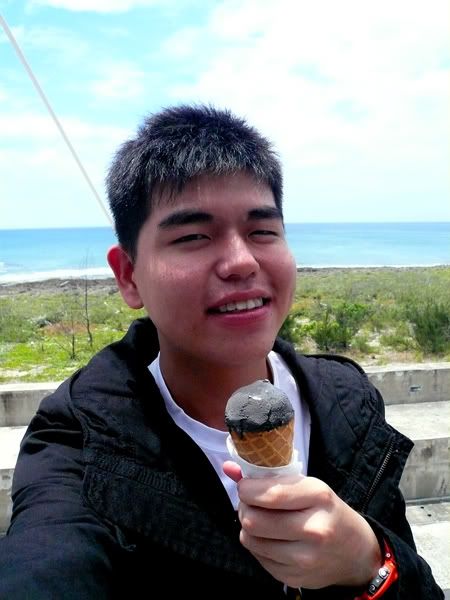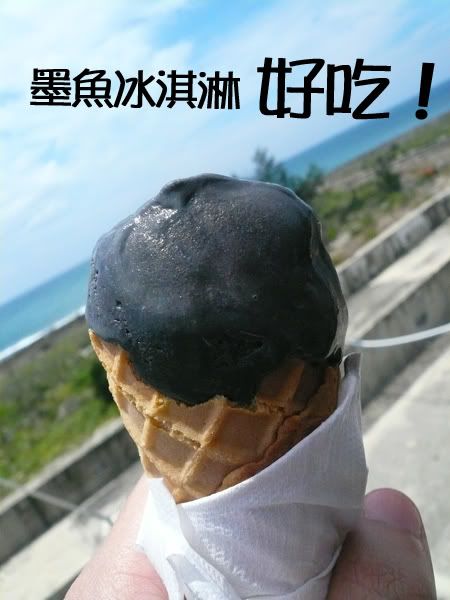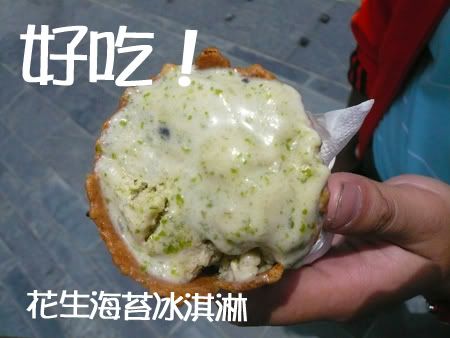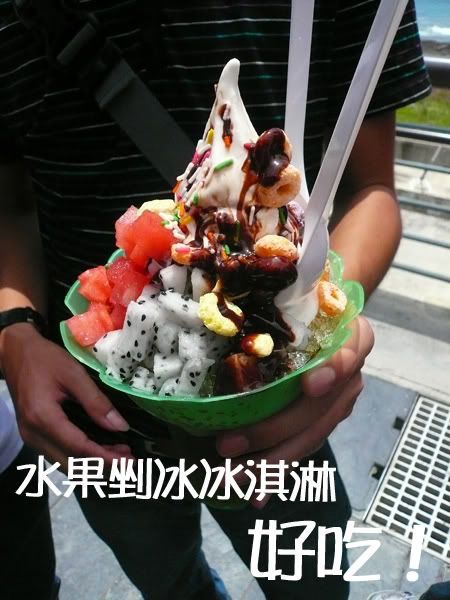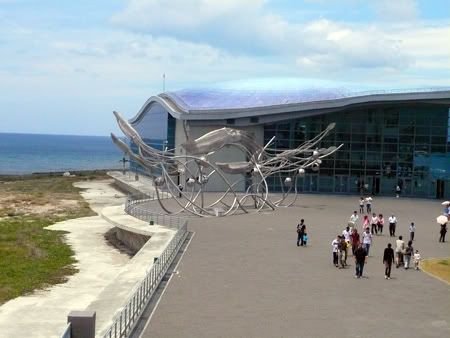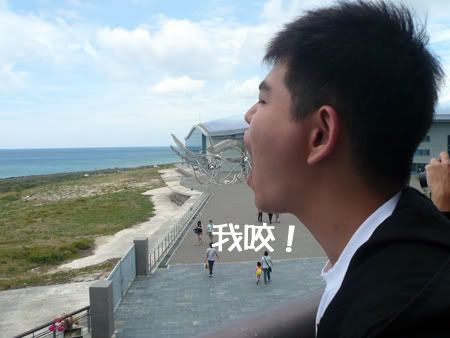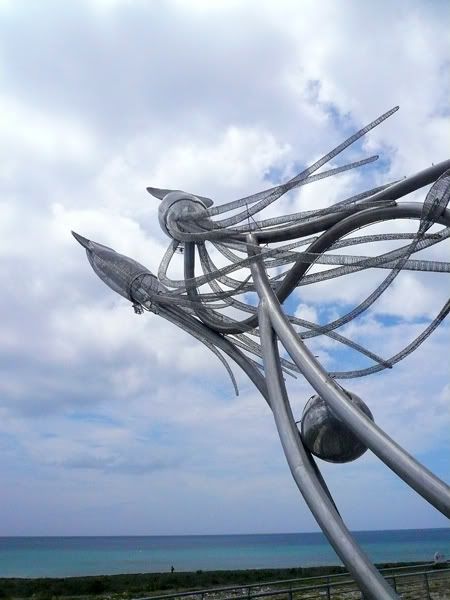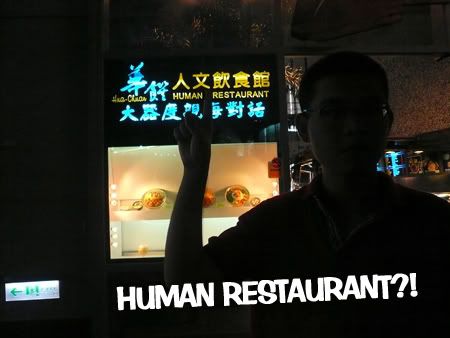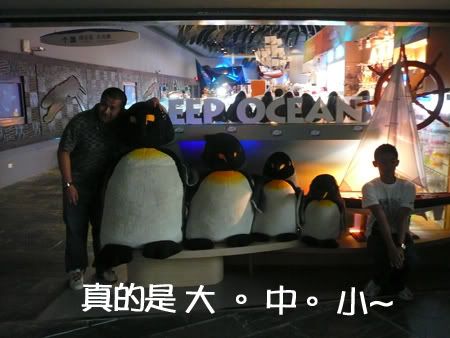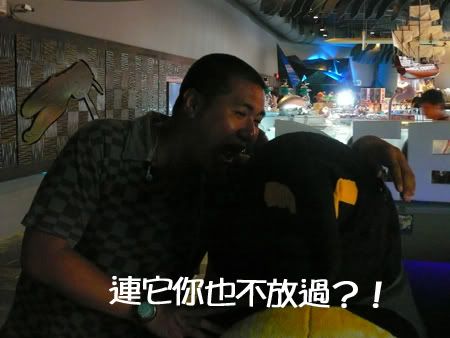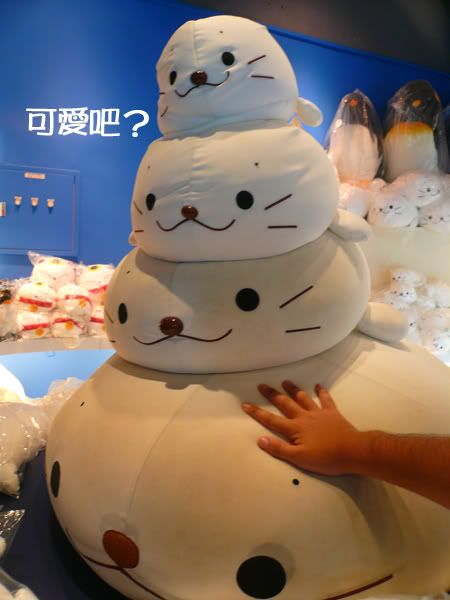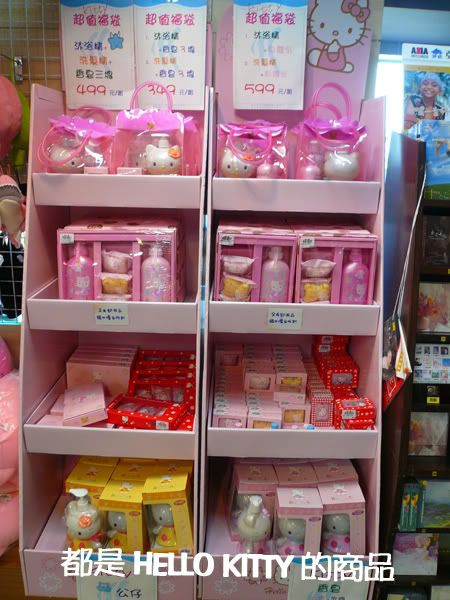 Huge Fish Tank… 2 Storey High!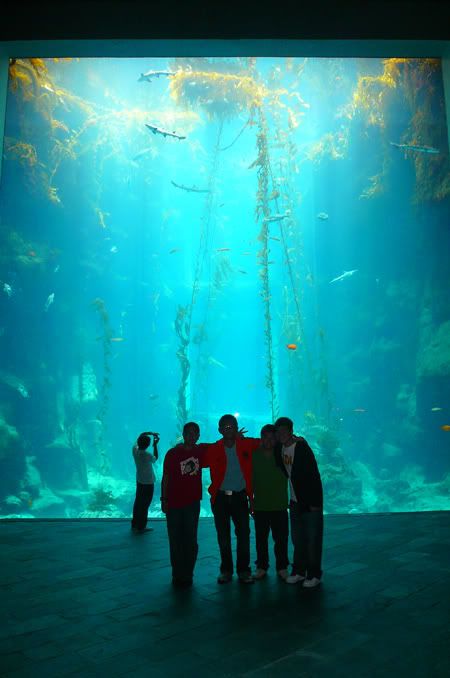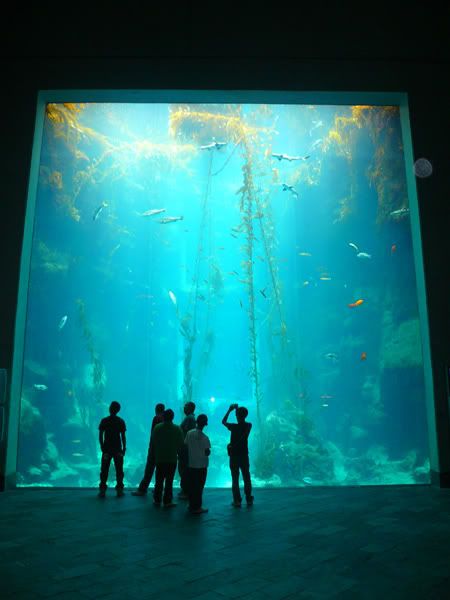 In this area, it shows us on the prehistoric fishes using 3D screen, whereby we need to put on the 3d glasses to view the display…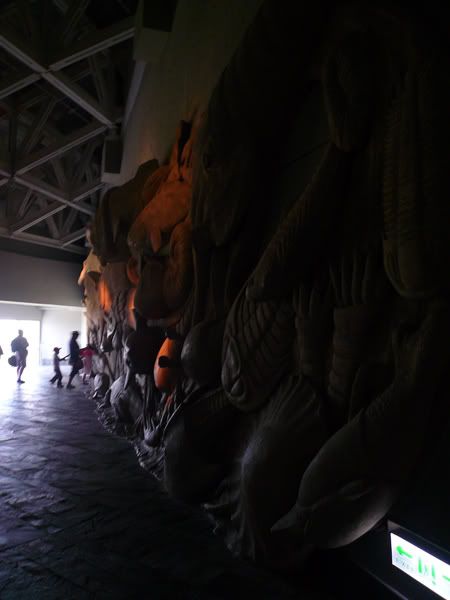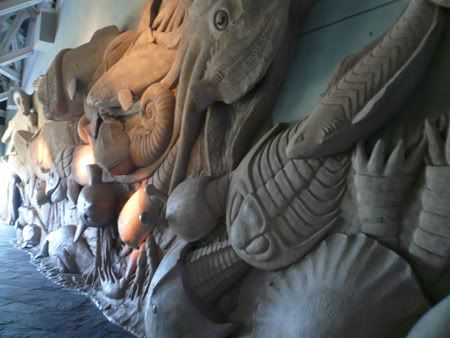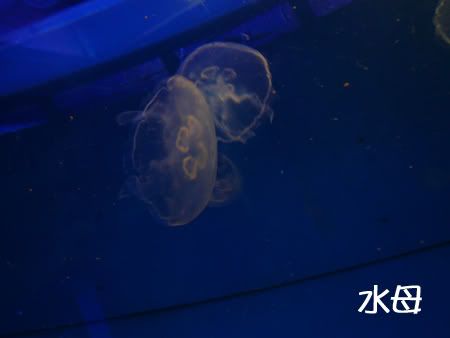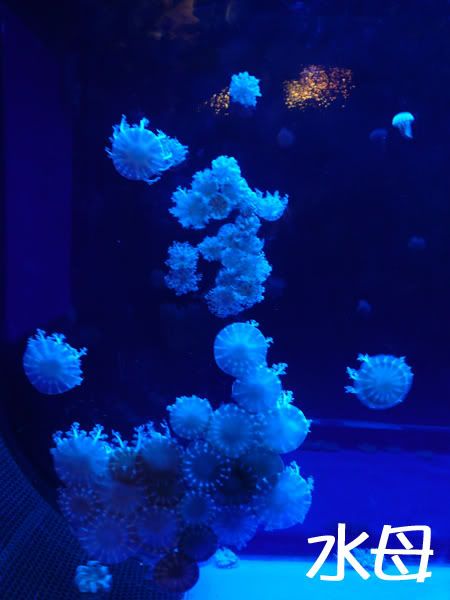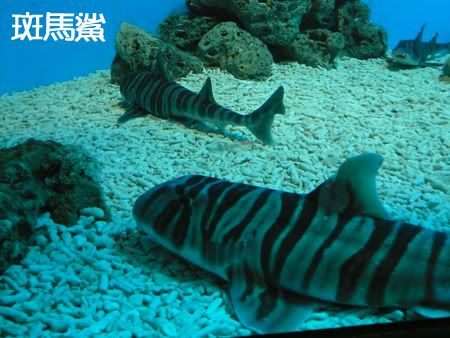 The Penguin Lagoon~
[youtube=http://youtube.com/watch?v=aEibJuIDwaI] [youtube=http://youtube.com/watch?v=pFllUsWNk0Y]
The ICE CUBE chairs…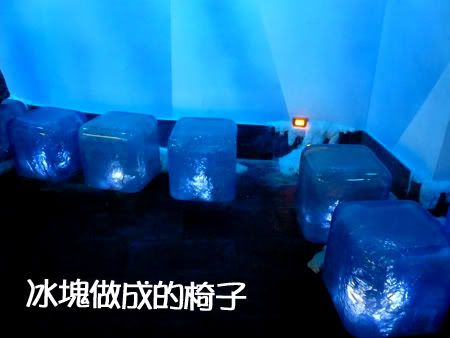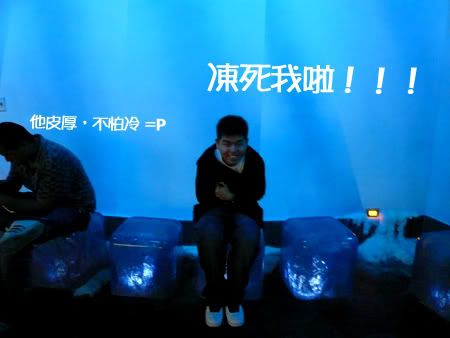 Pollution of rivers…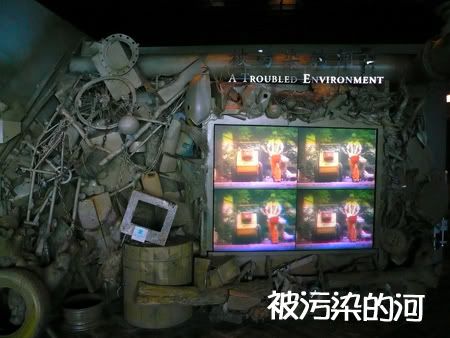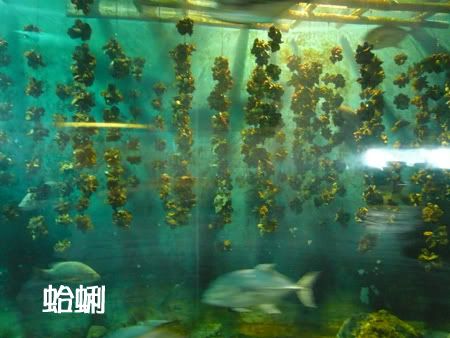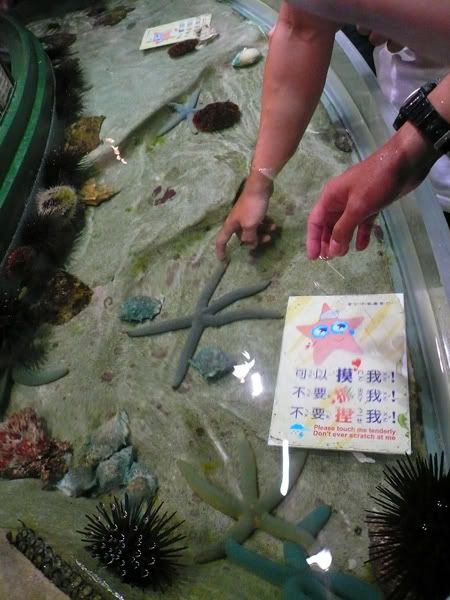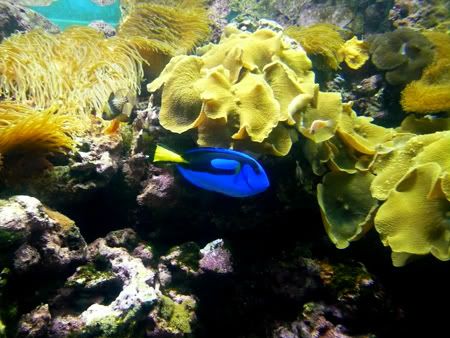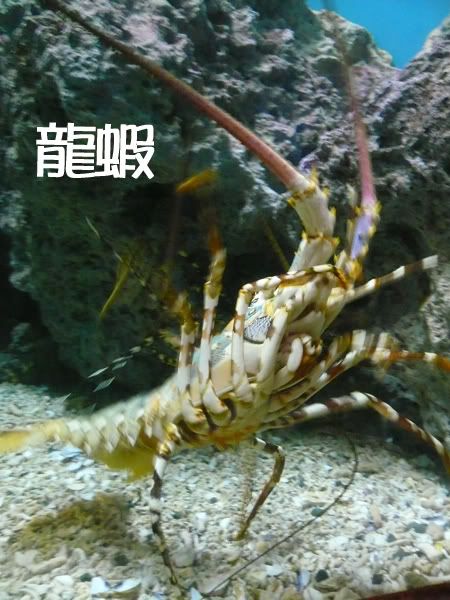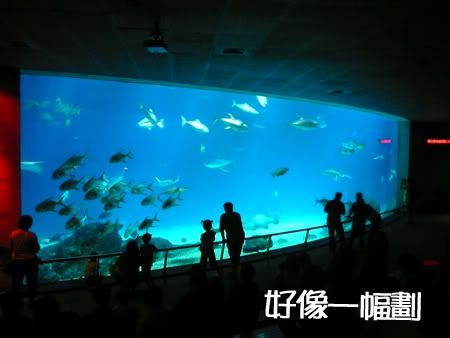 Dinner time at the "HUMAN RESTAURANT", it should be HUMANE RESTAURANT la.. hahaha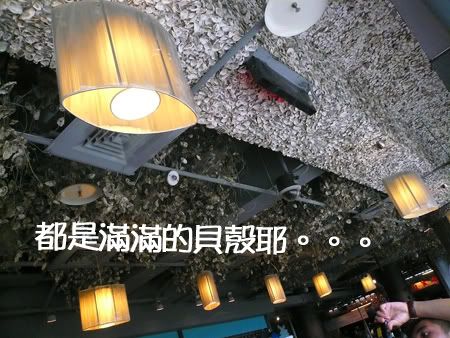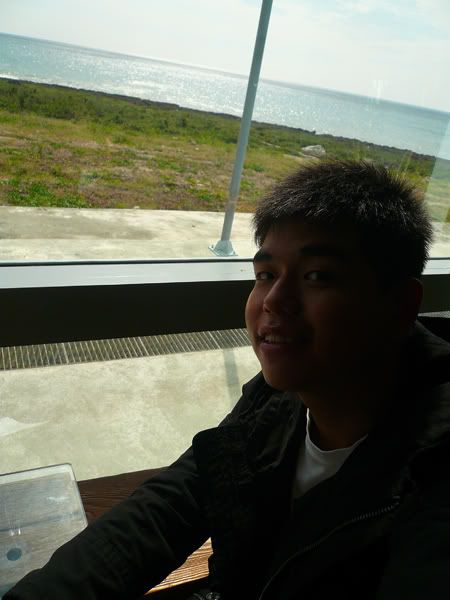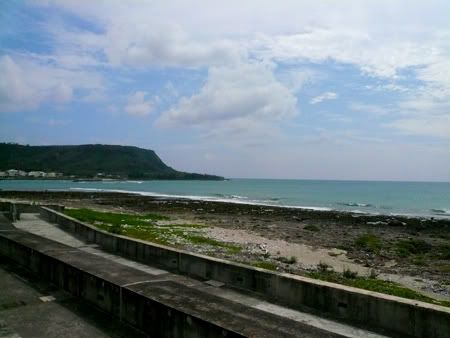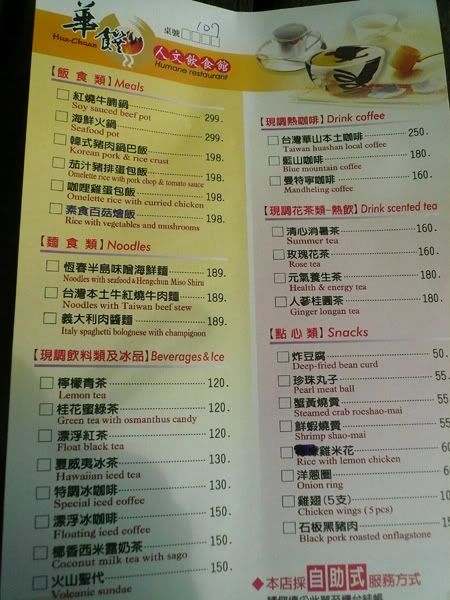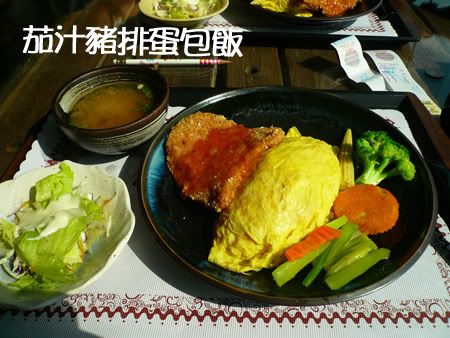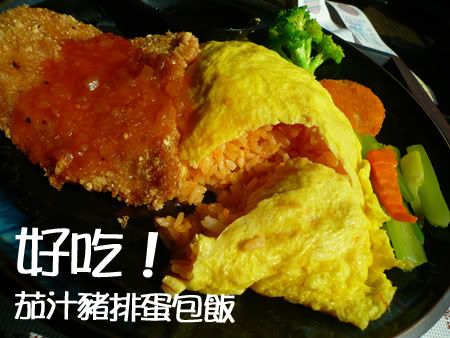 After dinner, we went back to the main entrance and wait for our transport to bring us back… went to the convenience store and bought a bottle of fruit tea.. LE TEA.. and saw this magazine with HEBE on it !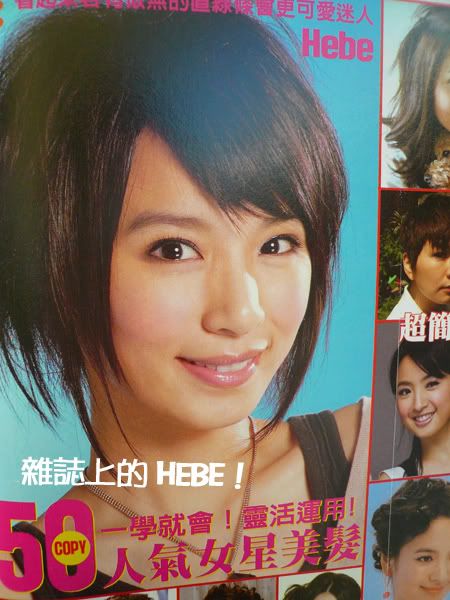 4th April, Leaving from 屏东 to 台北
Finally at last, we're leaving to the City! the long awaited trip is here ! wooo.. everyone was looking forward to it! we woke up real early that day at 4.30am to bath. at 6.30am, we're all ready to go ! We're supposed to set off at 7.30am but due to miscommunication ONCE AGAIN… we left at 8plus…
While waiting for the bus to arrive, they started playing chess~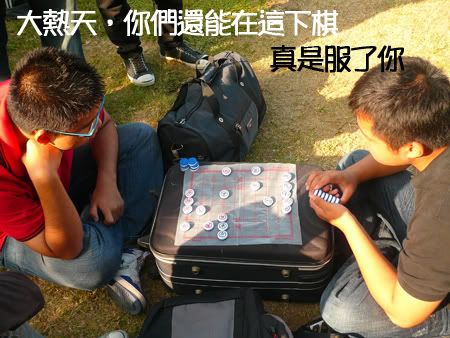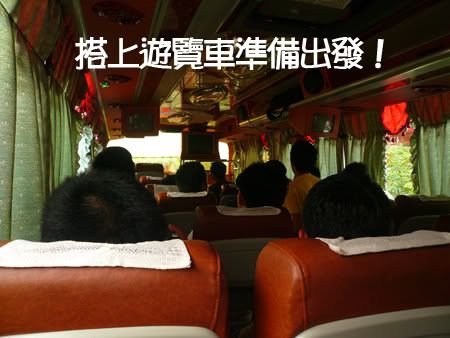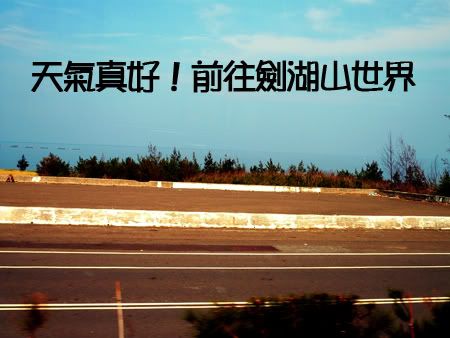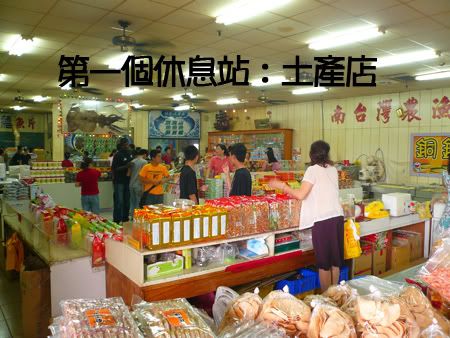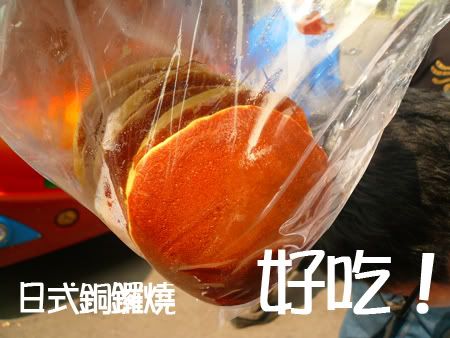 Lunch Time~!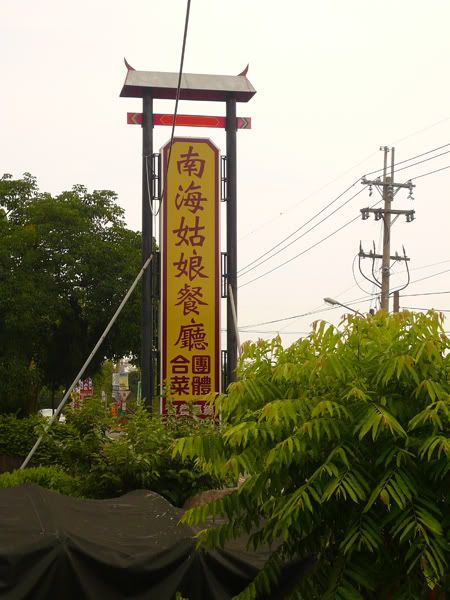 Ten Course Meal!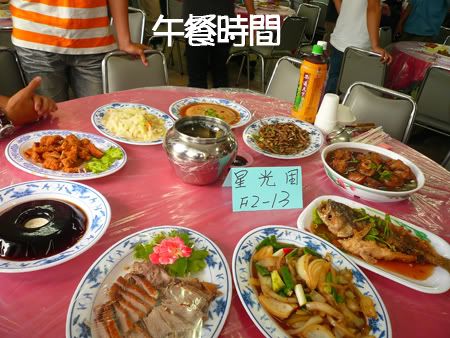 Arrive at 剑湖山世界 Janfusan Fancy World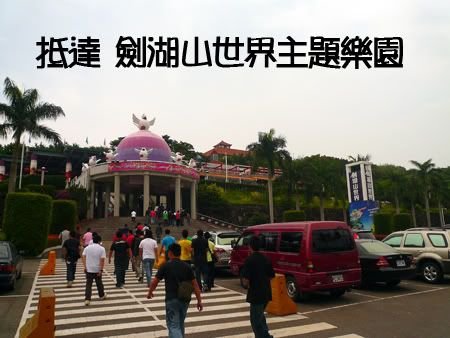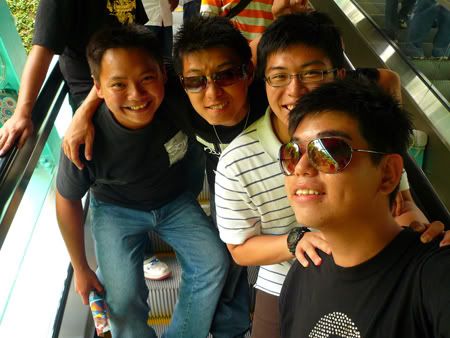 Some of the Thrilling Rides!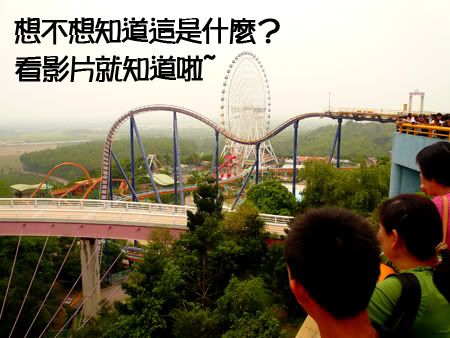 [youtube=http://youtube.com/watch?v=RdJd6SPvVKE] [youtube=http://youtube.com/watch?v=LT47PGfxnQM]
The 2nd Highest Ferris Wheel in Taiwan…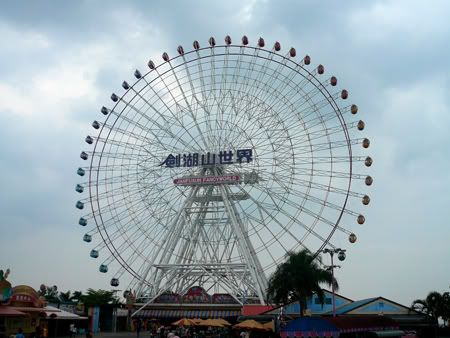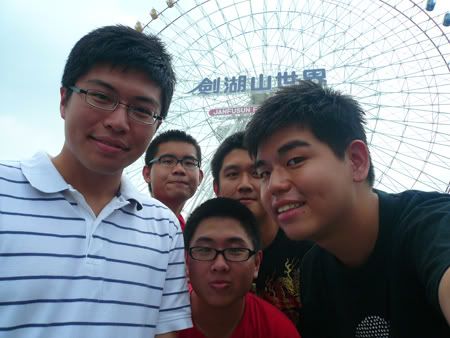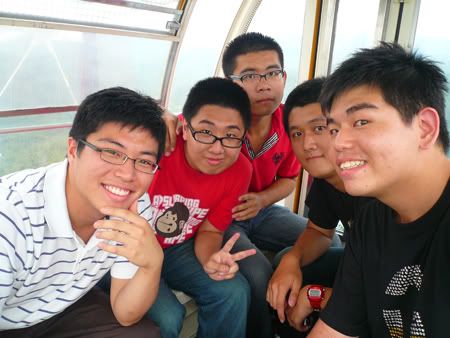 Sceneries taken while on the Ferris Wheel…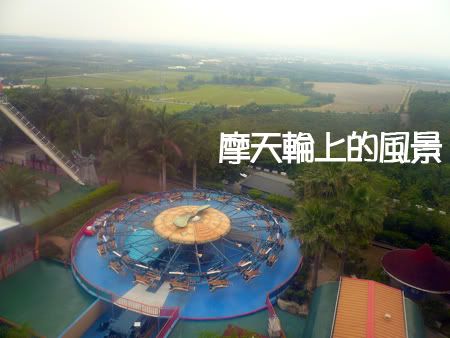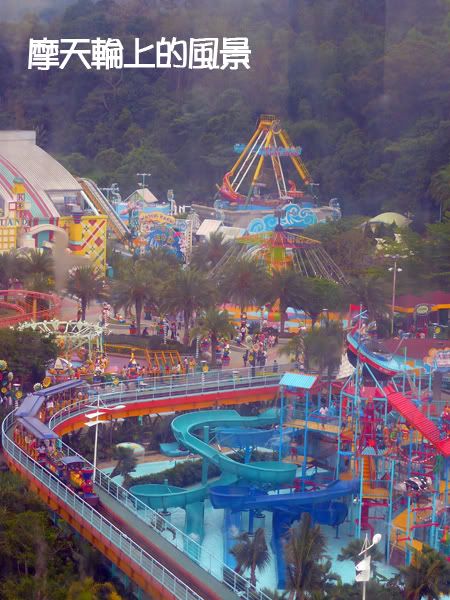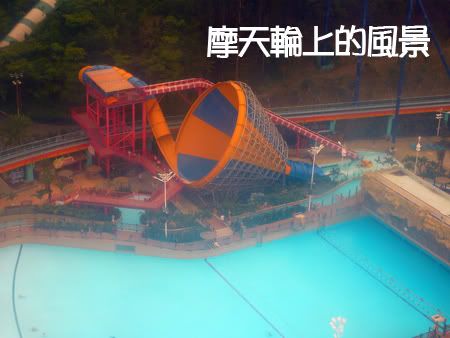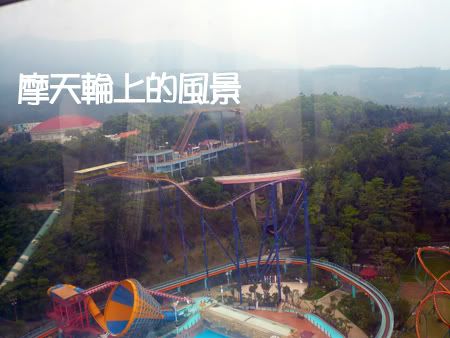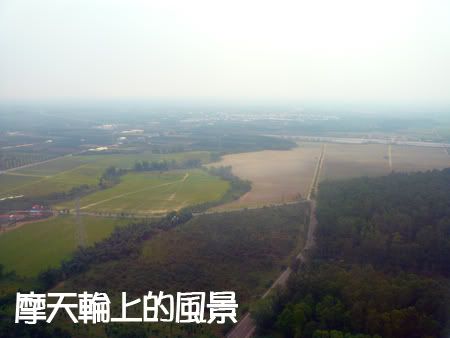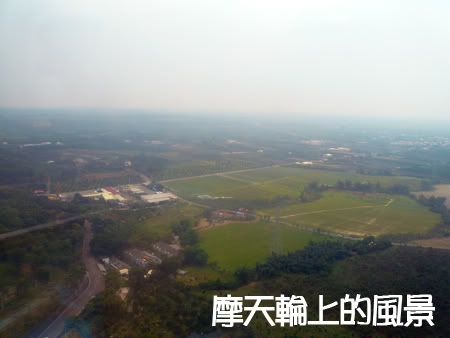 Took this ride that spins round and round, moving up and down at a fast speed…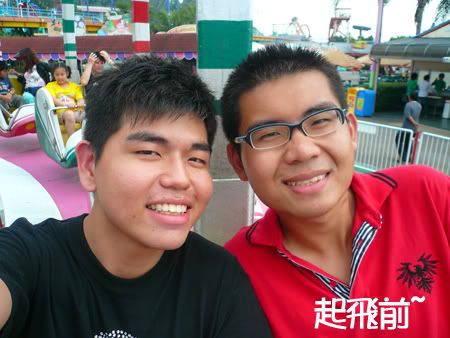 If you feel giddy after the ride, the provide Vomitting basin for you! Very Nice of them right? hahaha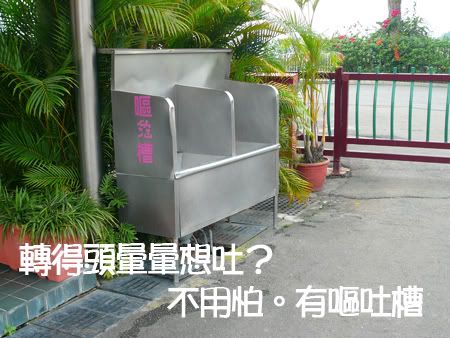 The Kiddy Land…
[youtube=http://youtube.com/watch?v=7NAZNUnPtpE]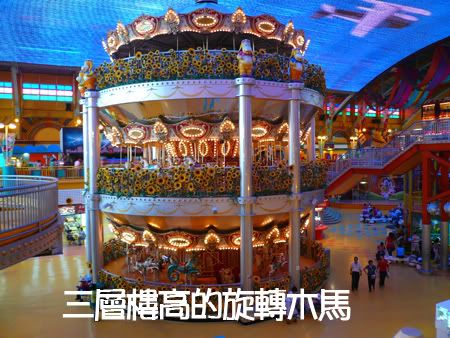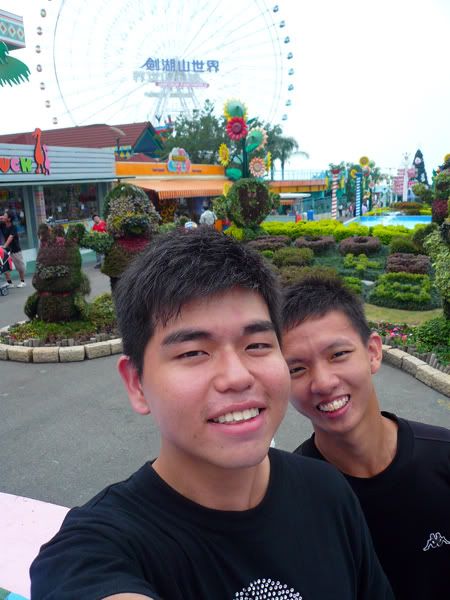 At ard 5+, we left the theme park and headed towards 台北… Along the way, we saw this huge buddha statue.. and we sang karaoke on the bus.. mostly songs from 杰伦 and 力宏… FUN!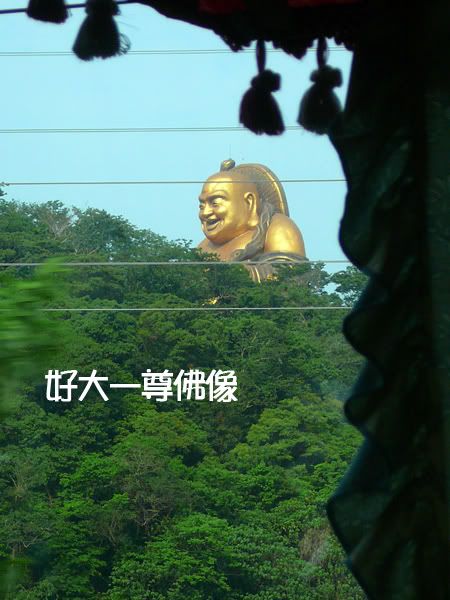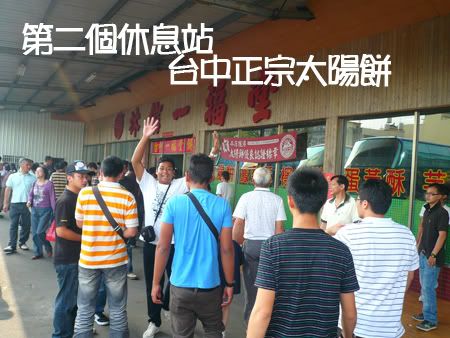 Dinner Time~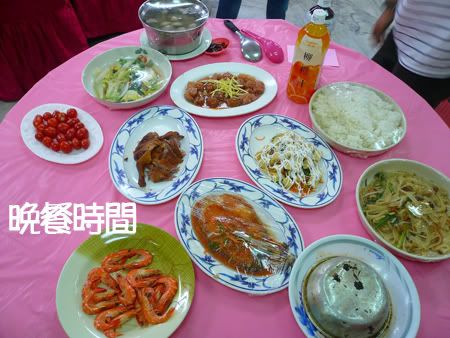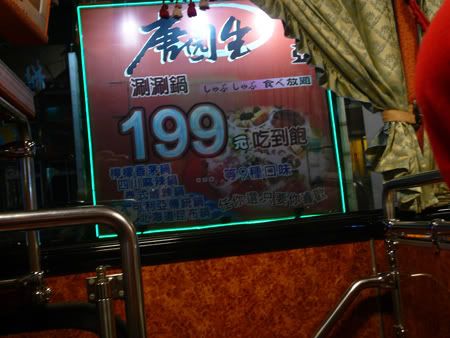 When we reached the hotel, it was ard 8pm… here's where we stayed…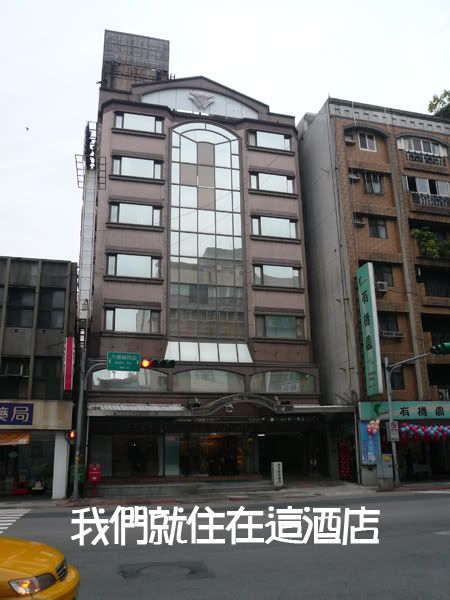 [youtube=http://youtube.com/watch?v=x9sdglC48Kg]
CK and I shared the same room… 802 was our room number… when we opened the door, we're surprised to see a queen-sized bed.. so does it mean that we're going to sleep on the same bed..? omg~! haha.. just den, when we're happily moving ard from room to room, something happen… we left our key in the room and we locked ourself outside.. hahaha… so we went to the reception counter and seek help from the staff. They're very friendly and helped us to open up the door. And, we got to know that our room actually cost more than 10,000NT per night during new year's eve as the view from our room out was Taipei 101… wooo..
at ard 8.45pm, we gathered at the lobby and took a cab to 五分埔, the wholesale market for clothes, bags and many more…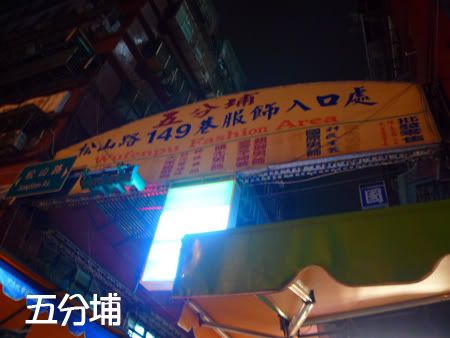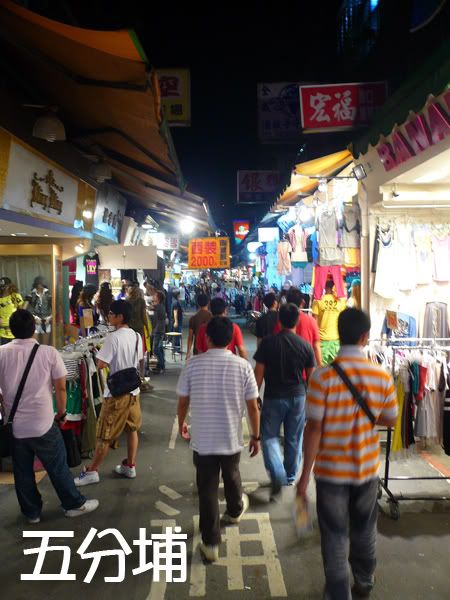 Din really have enough time as there's just too much to shop over there le.. as the next day is a monday, they closes slightly earlier than normal days.. bought myself some tees, jeans and bag over there..
On our way back to the hotel, we went to the 7-11 and bought some stuff back to eat…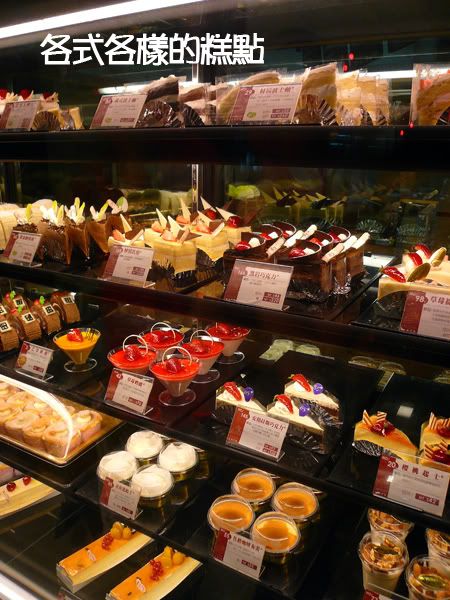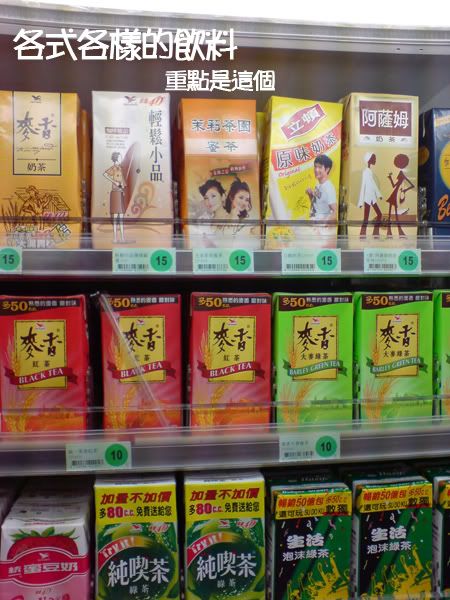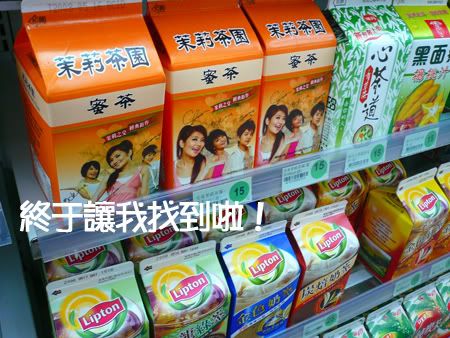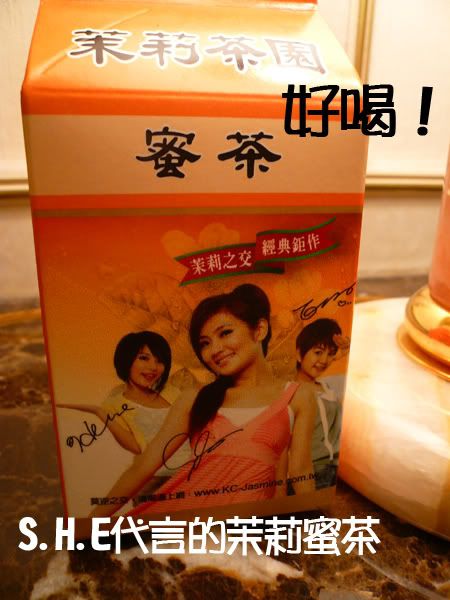 Was surprised to see porn channels over there in the night.. and we slept ard 3am that day.. lol~
5th April , Heading to 小人国 and 六福村…
Raining early in the morning… we woke up at 5.30am to bathe.. boarded the bus at 7am and we left for breakfast…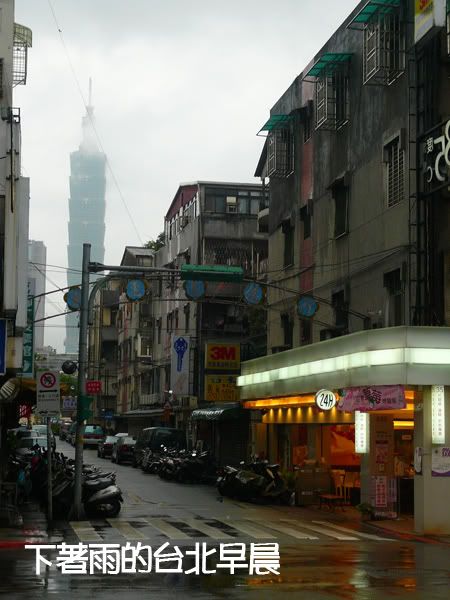 The streets of 台北 early in the morning…
[youtube=http://youtube.com/watch?v=JiRzsGNfFG4]
Breakfast Time~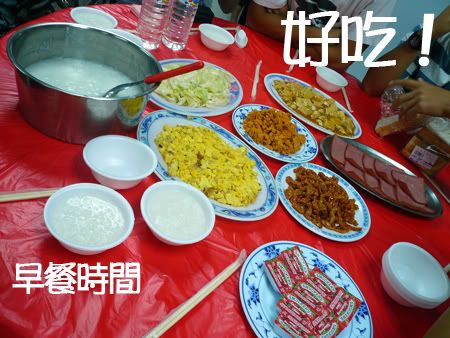 After breakfast, we proceed over to 小人国, Windows of China… it was raining quite heavily when we reached there.. but we just continue with the tour over there, without umbrellas…
Walked a long distance from the entrance to the mini train station… took the mini train over to the other part of the park where the indoor theme park is…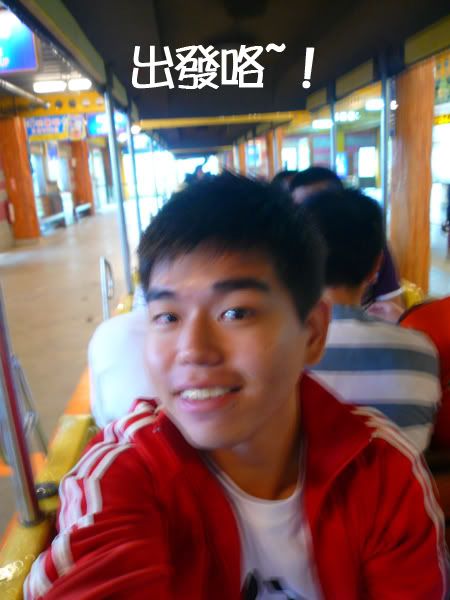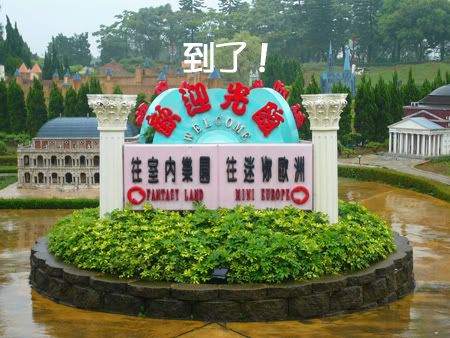 The Indoor Theme Park…
[youtube=http://youtube.com/watch?v=XzCkFkdaIXY]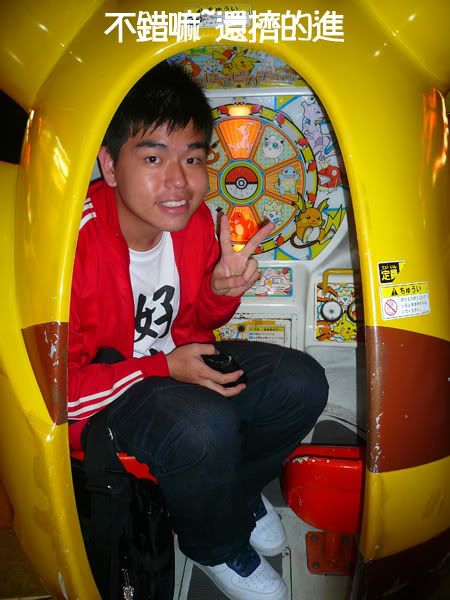 We played bumper car, indoor roller coaster, scary journey and a mini boat ride…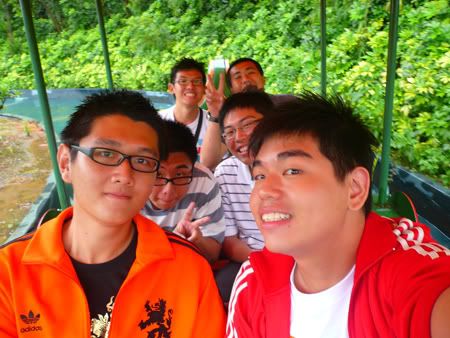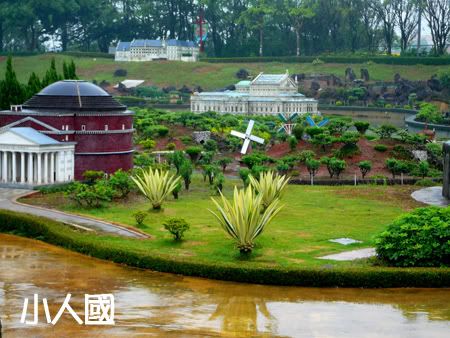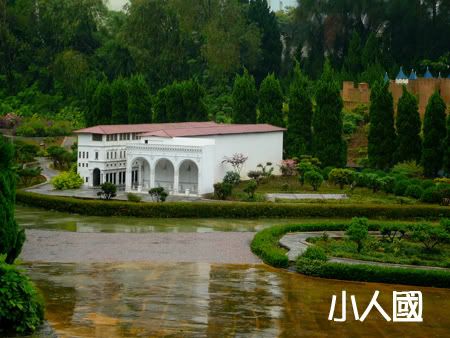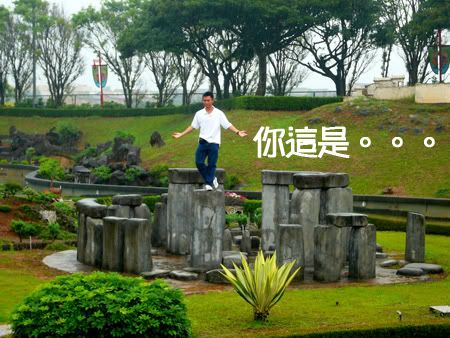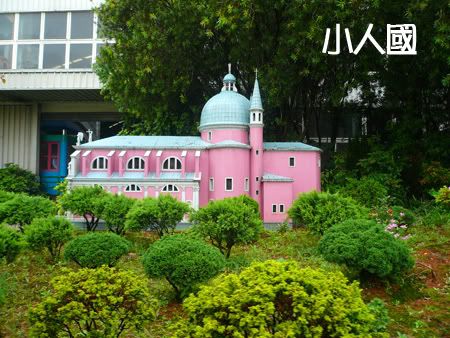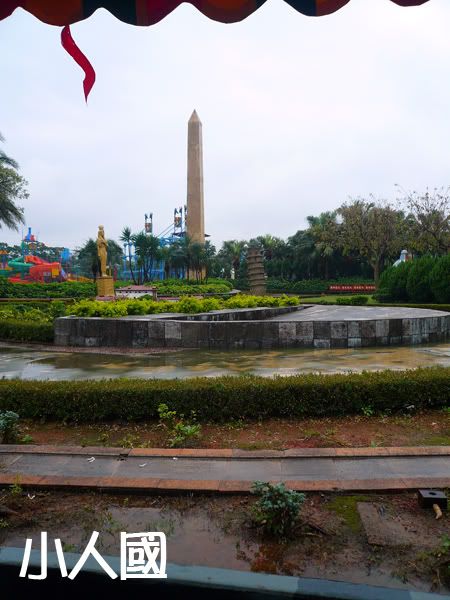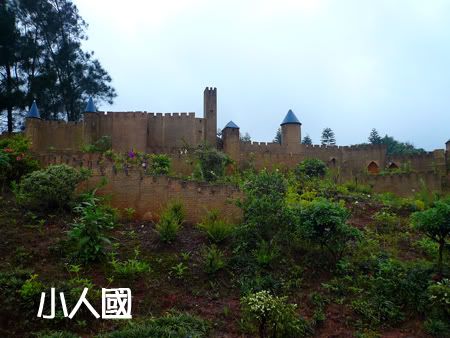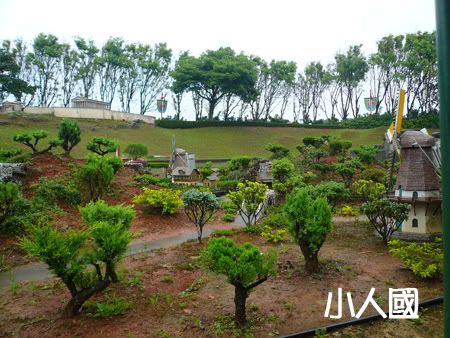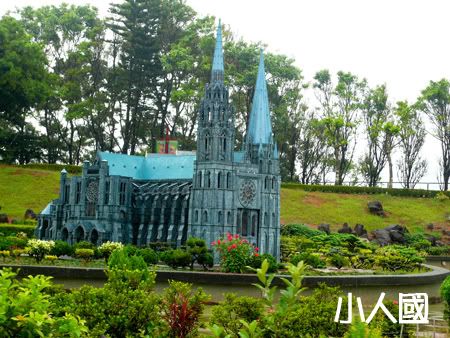 At ard 11plus, we left the place. Was supposed to move on to the next location which is 六福村, but due to the rainny weather, most of the rides over there is closed down for maintenance purposes. So, we went for lunch and proceed to 台北 largest shopping mall, Miramar 美丽华… it's one of the place that i wanted to go as well, but as it's rather far away from our hotel, therefore i didn't plan it into our schedule.. (btw, i did the planning on where to go during our free & easy time).
Lunch Time~ steamboat on rainny weather.. SHIOK!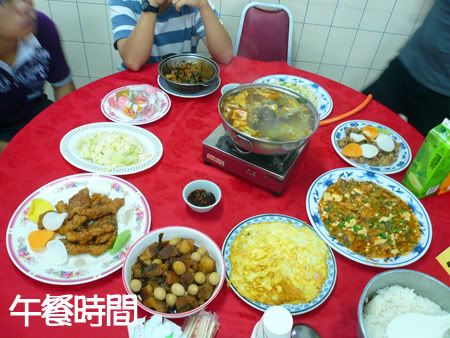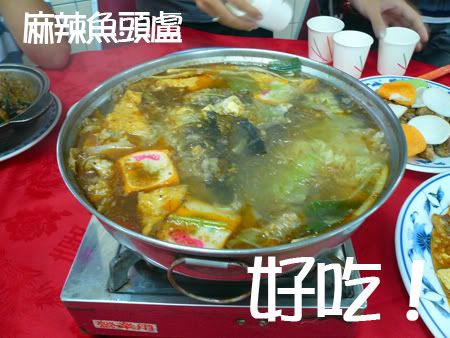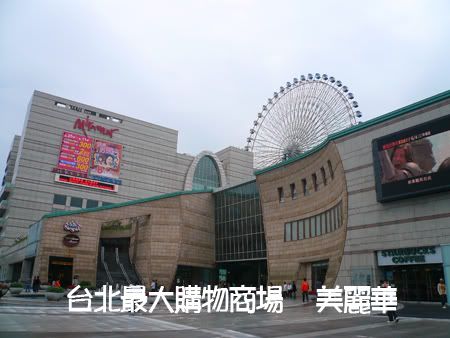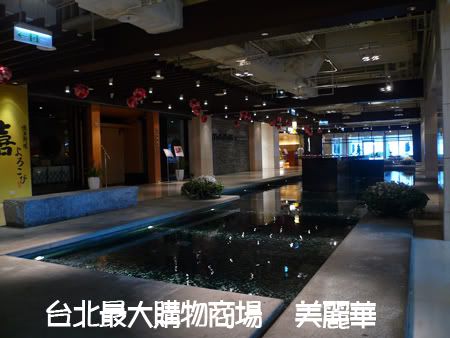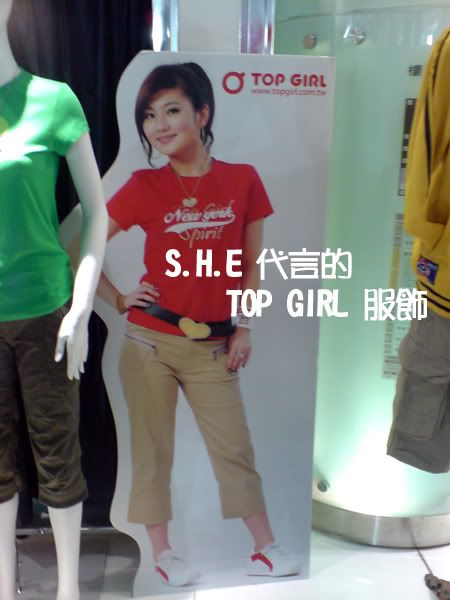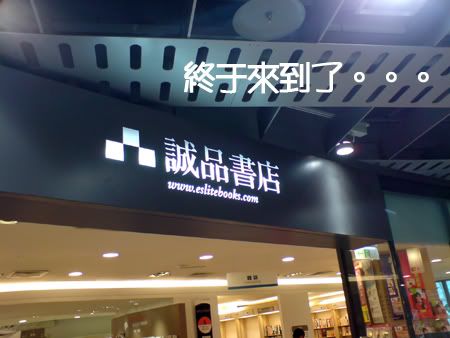 The Tallest Ferris Wheel in Taiwan…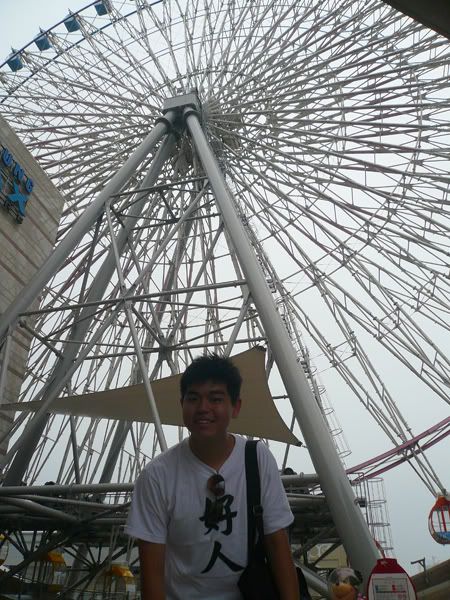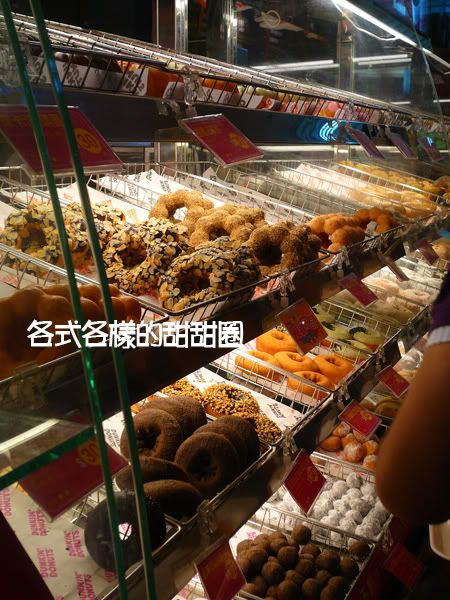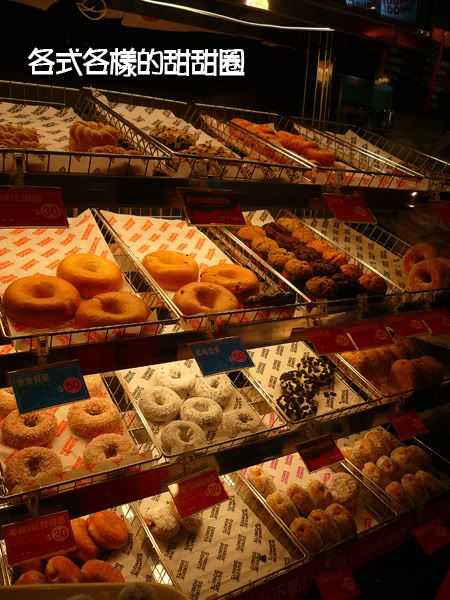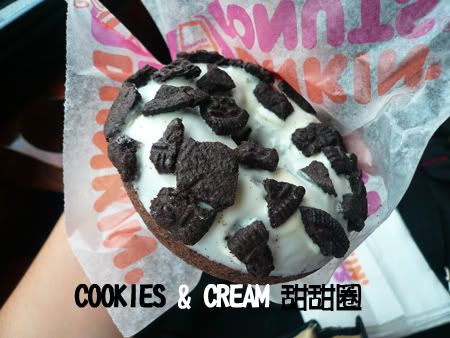 On our way back to the hotel… The streets of 台北 in the evening… in the clip, you can hear the tour guide asking us if we're feeling 舍不得 to go back sg…
[youtube=http://youtube.com/watch?v=LveVE_dpuJQ]
When we reached back hotel, it was ard 6.30pm.. we settle down for awhile and off we go again.. we went over to 京华城,a shopping mall just opposite us before heading to 士林夜市…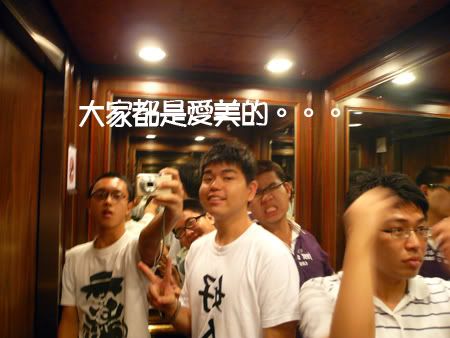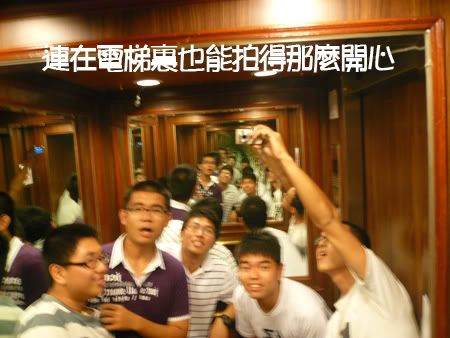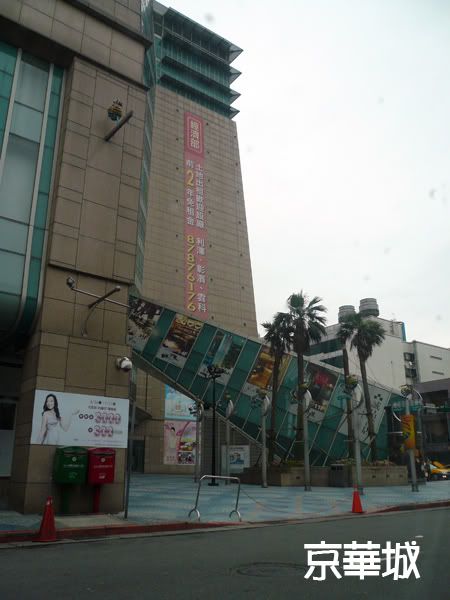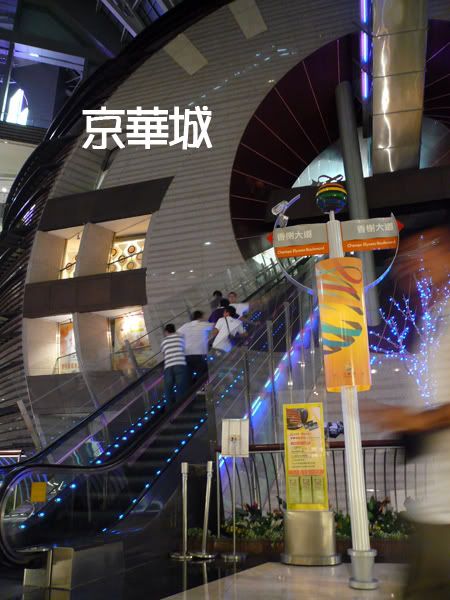 The streets of 台北 in the night…
[youtube=http://youtube.com/watch?v=3rMkGKH-a6Q]
The building that appears in this clip is 台北小巨蛋…
[youtube=http://youtube.com/watch?v=soGN8THO1B4]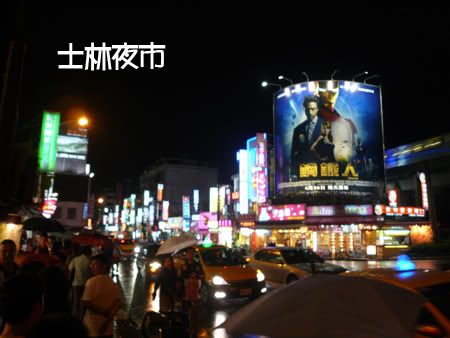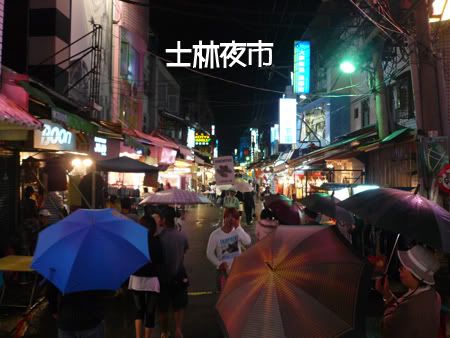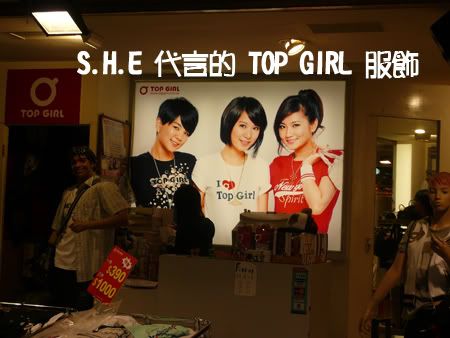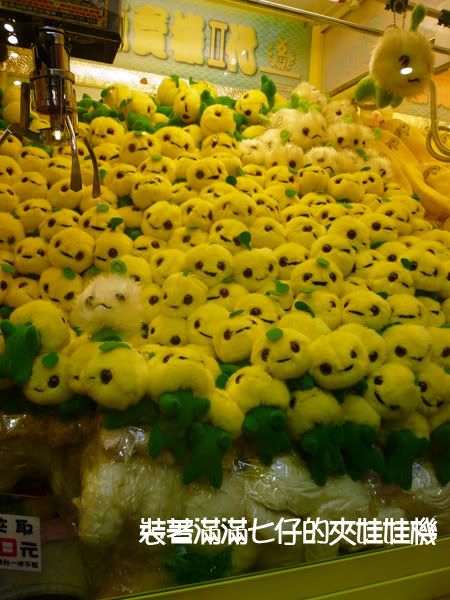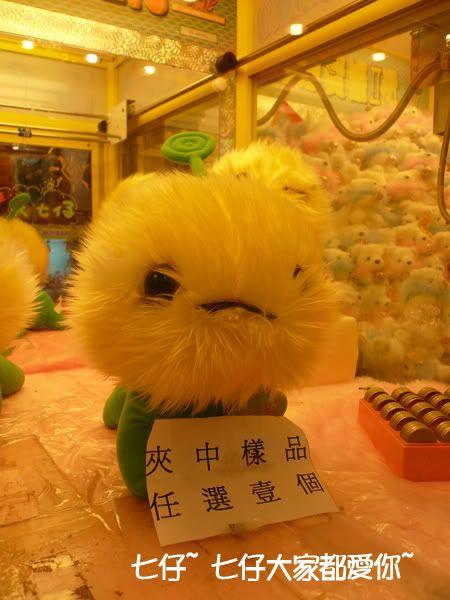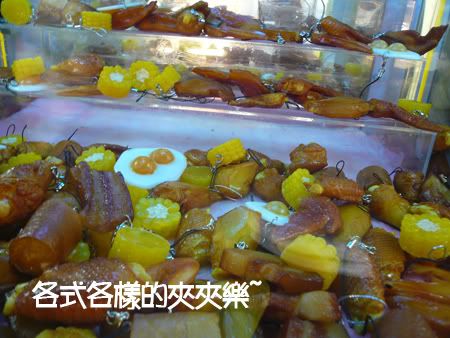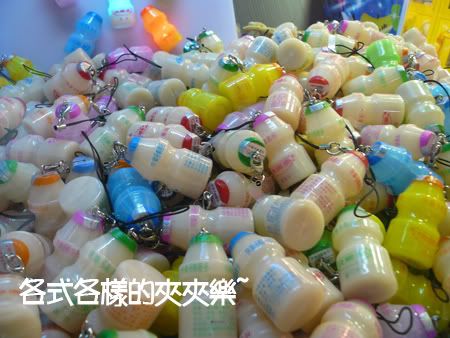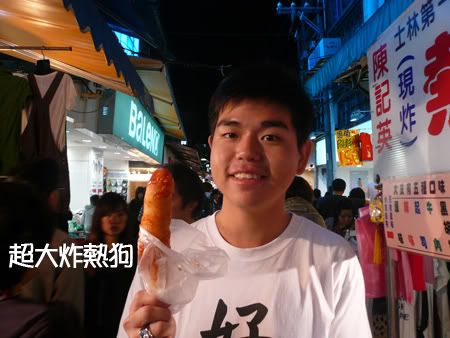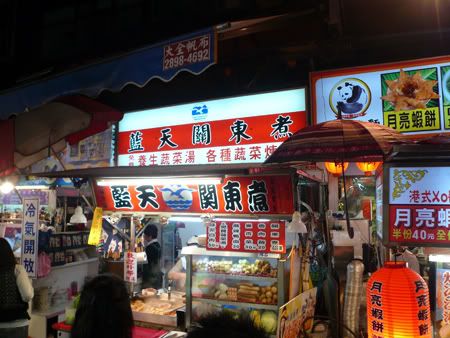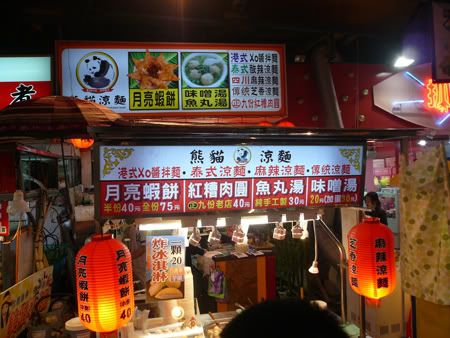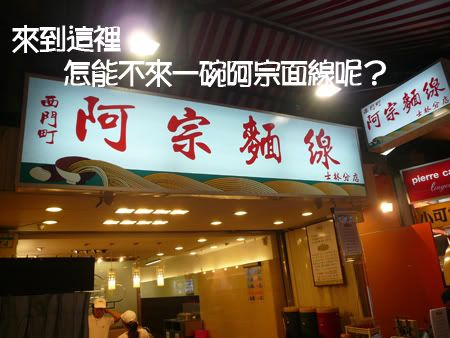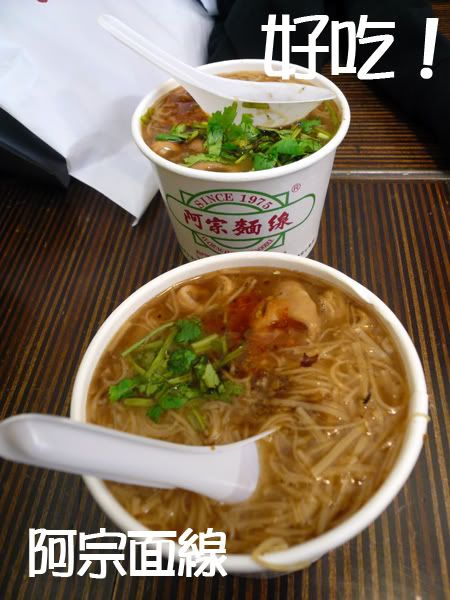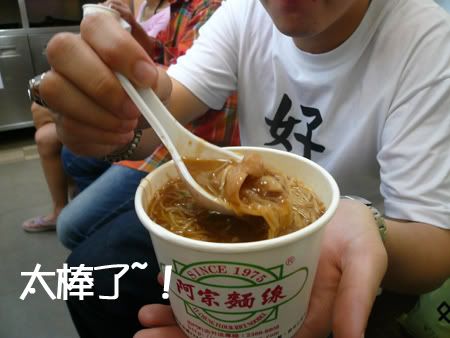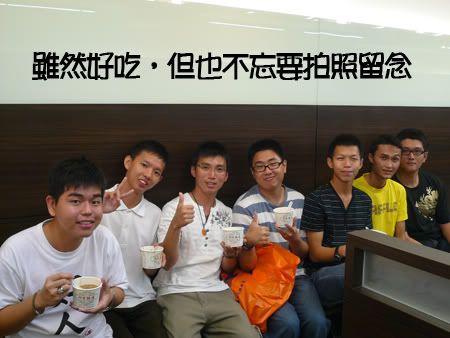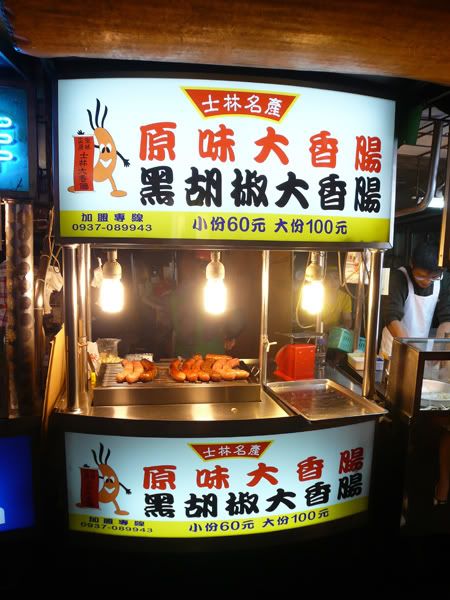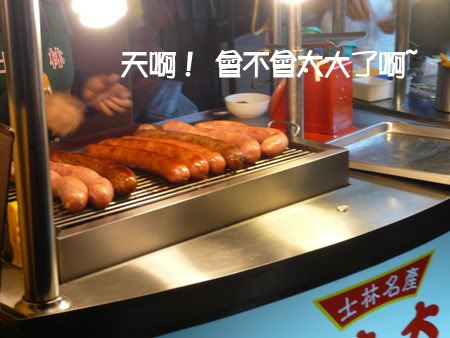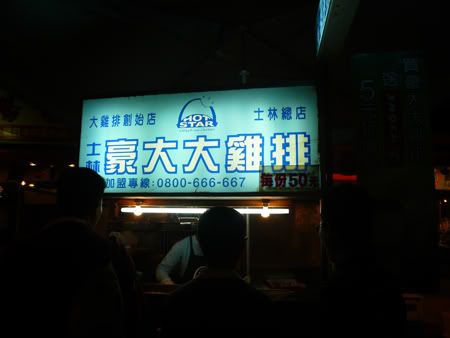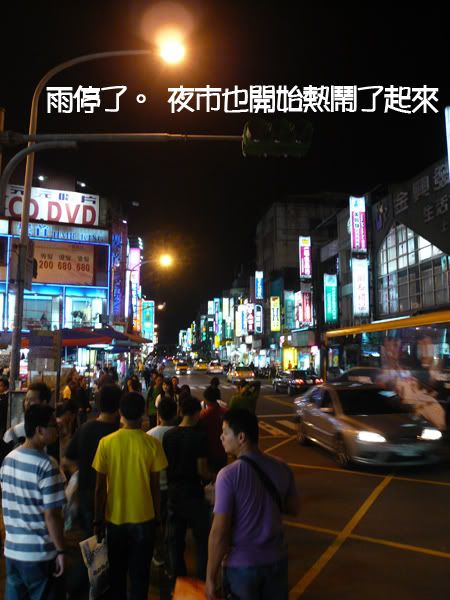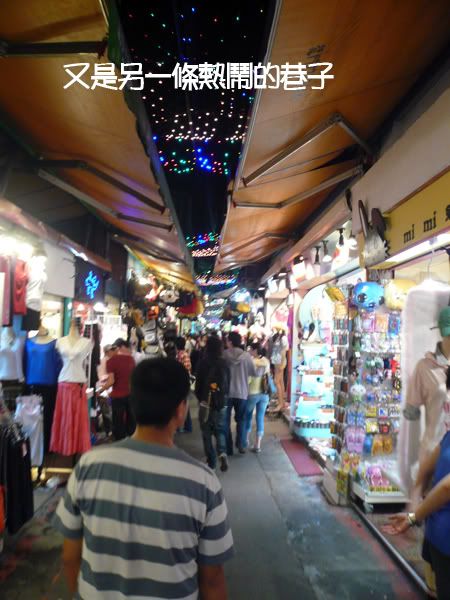 Bought some food back to the hotel…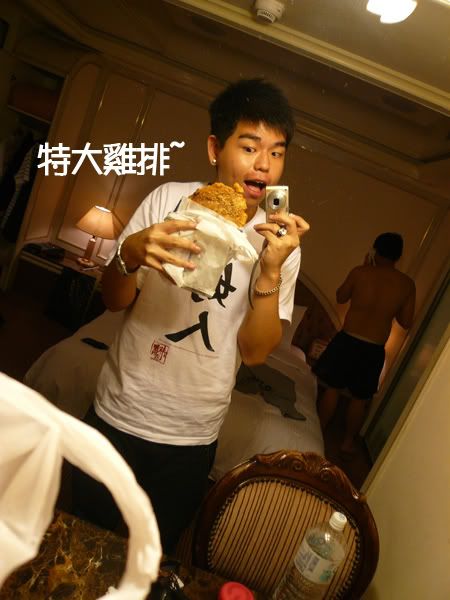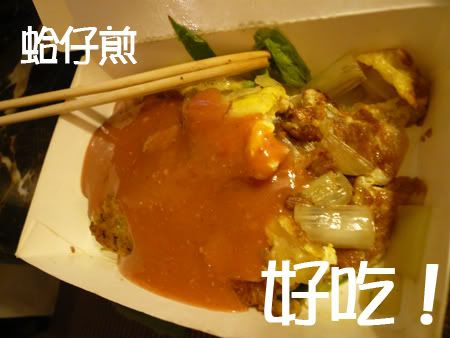 What i've bought for the pass 2 days…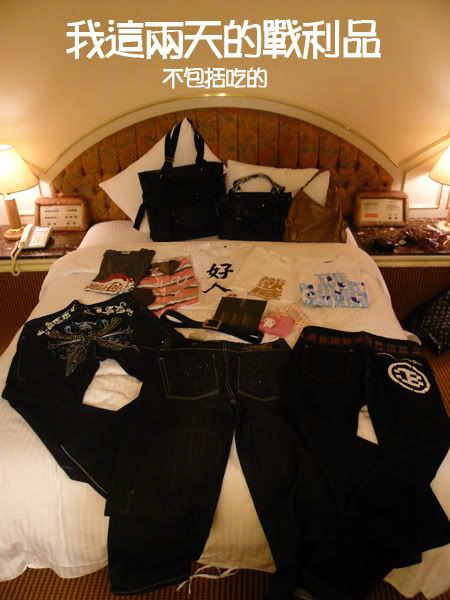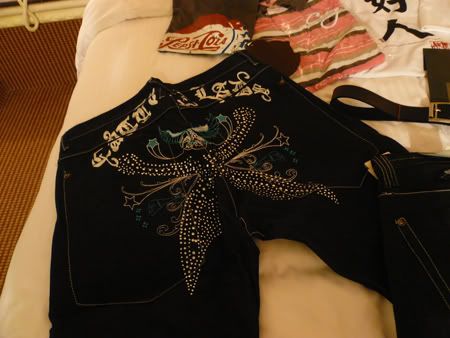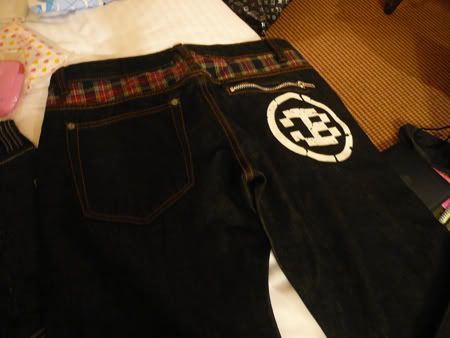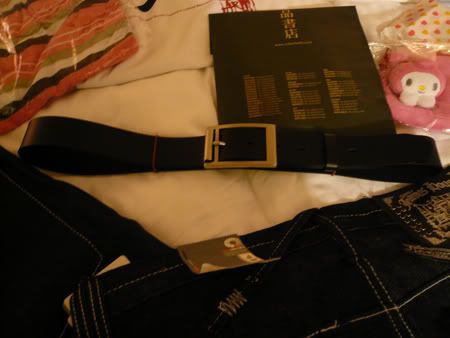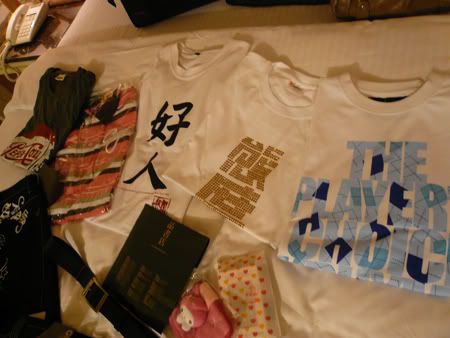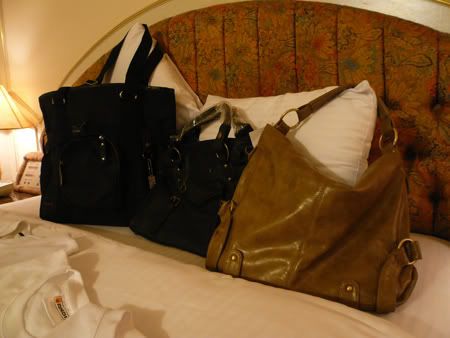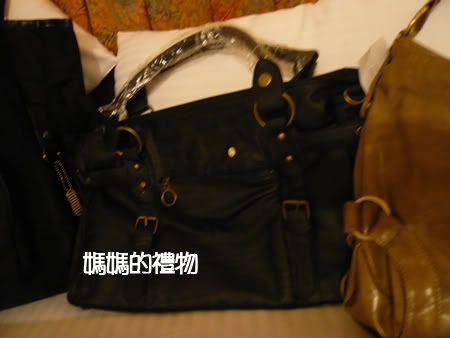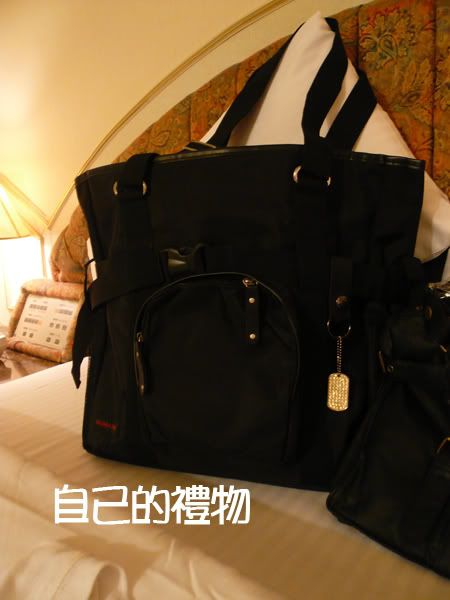 6th April, Free & Easy
Free & Easy for today… We woke up at ard 6.30am.. went down to the lobby to collect our breakfast. At 10am, we moved out to 台北101…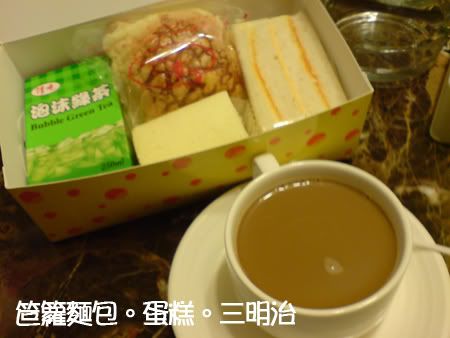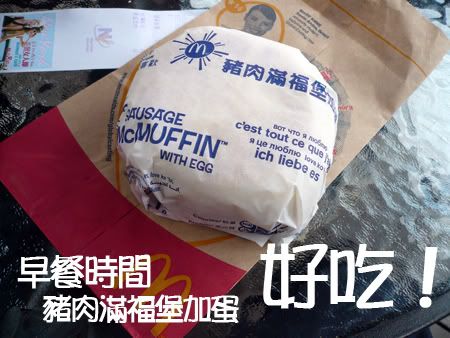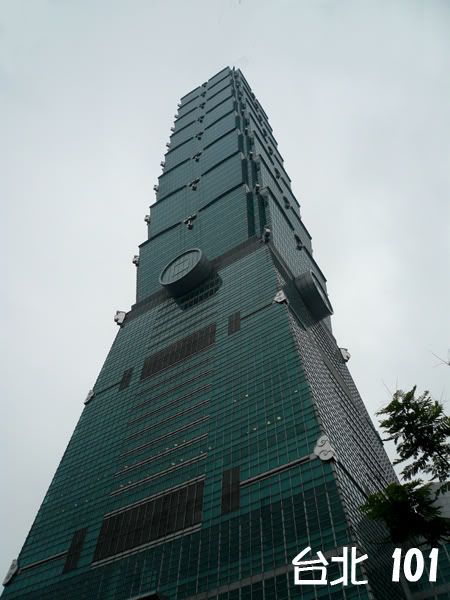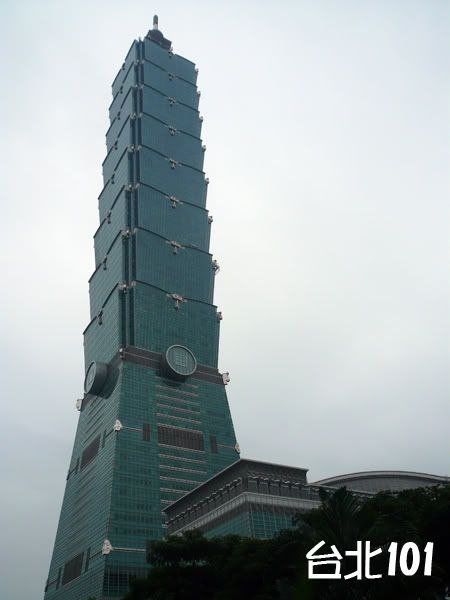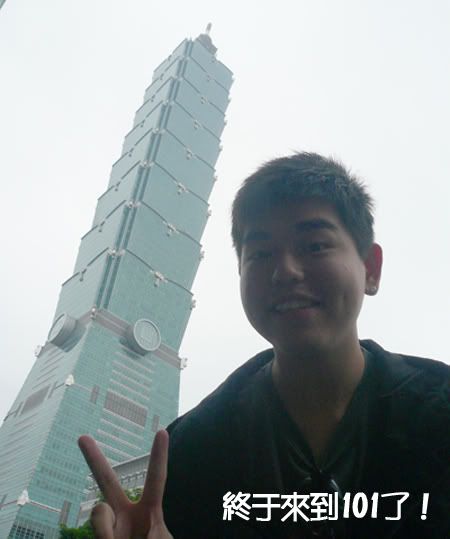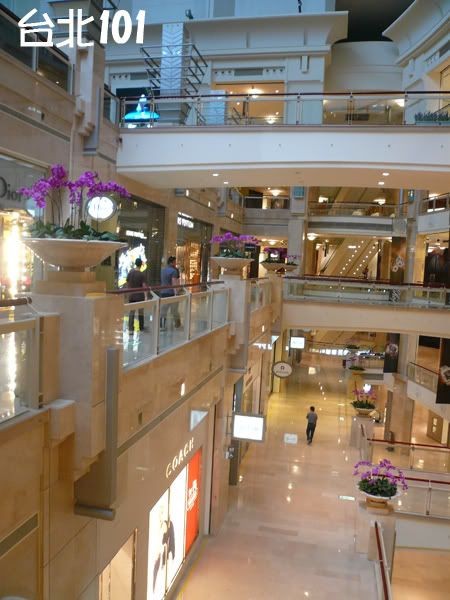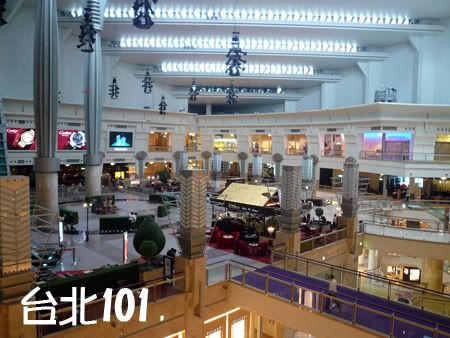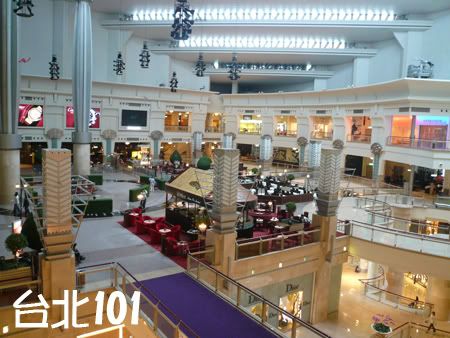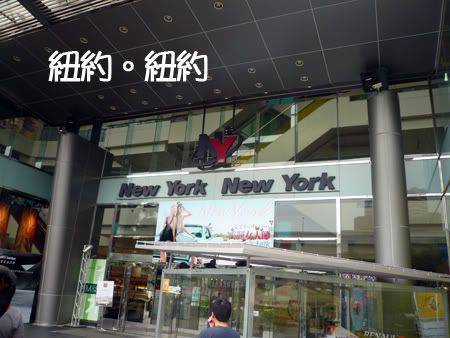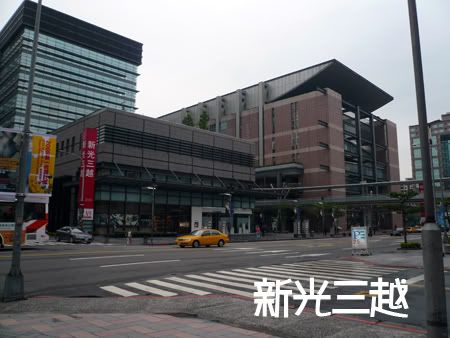 At ard 12+, we took a cab from 台北101 to 西门町…
[youtube=http://youtube.com/watch?v=PPOlvl8gnh0]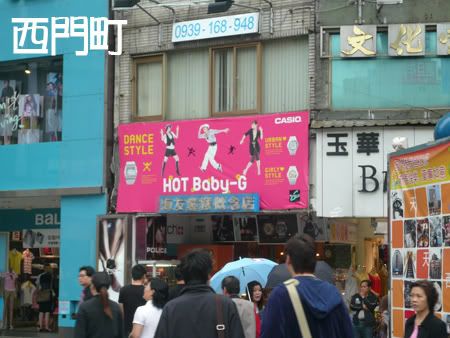 One of the japanese food restaurant.. What you see are all edible food, not those display food…
[youtube=http://youtube.com/watch?v=_97ohOS2IO8]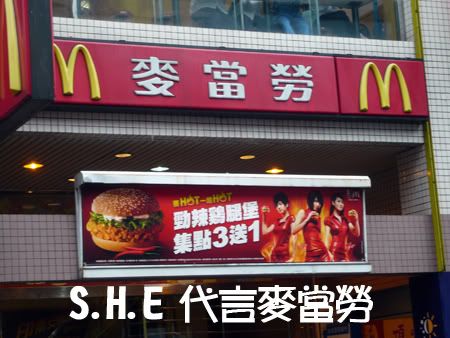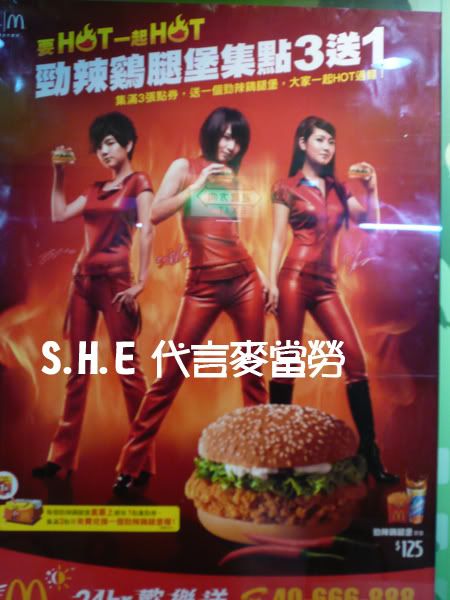 Our Lunch~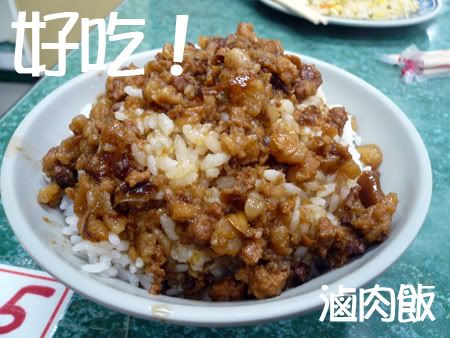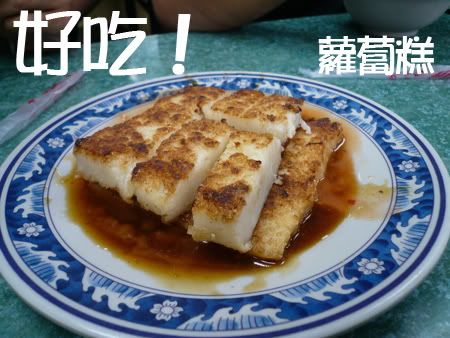 It was raining as usual.. but it stopped after awhile.. saw alot of things that i wanted to buy but i didn't manage to buy it cos we do not have enough time.. like the sunglasses and Stage cap… grhz… was busy running all over the place looking for shoes.. haha… and finally, i managed to buy a pair =D
At ard 4.45pm, we took a cab back to the hotel and do our final packing. At 7pm sharp, we boarded the bus and proceed to 台北桃园国际机场 for our flight back to sg…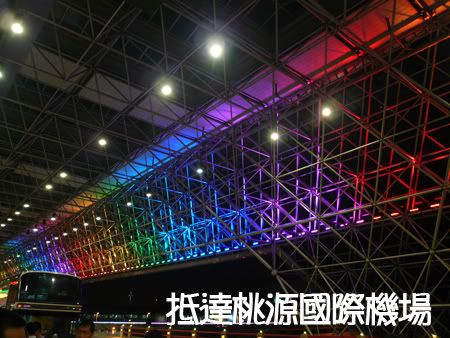 [youtube=http://youtube.com/watch?v=3siWo0QqoiY] [youtube=http://youtube.com/watch?v=vpR04jlFNPM] [youtube=http://youtube.com/watch?v=NteeY8ItTXQ]
Just before we boarded the plane, we bought some food for dinner… and there's also this orchids exhibition in the airport…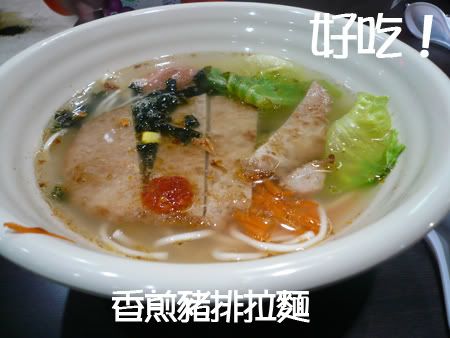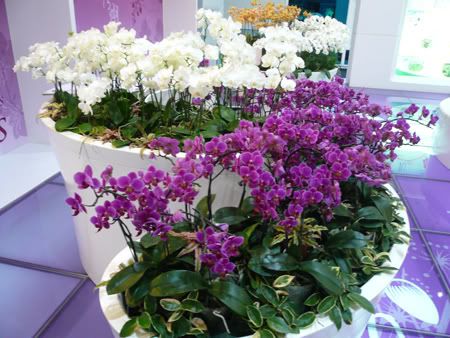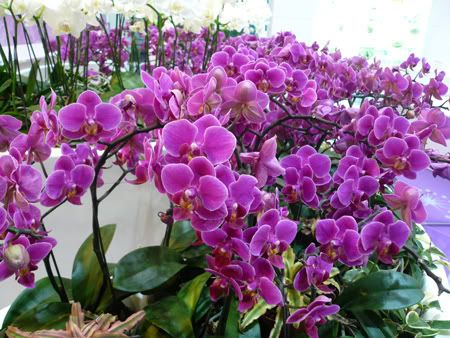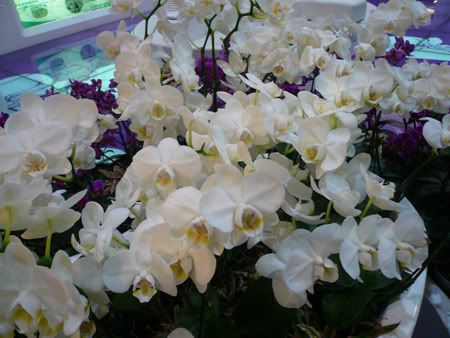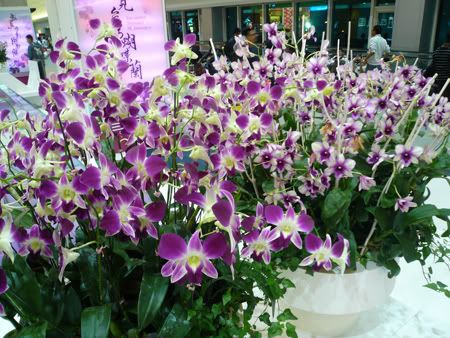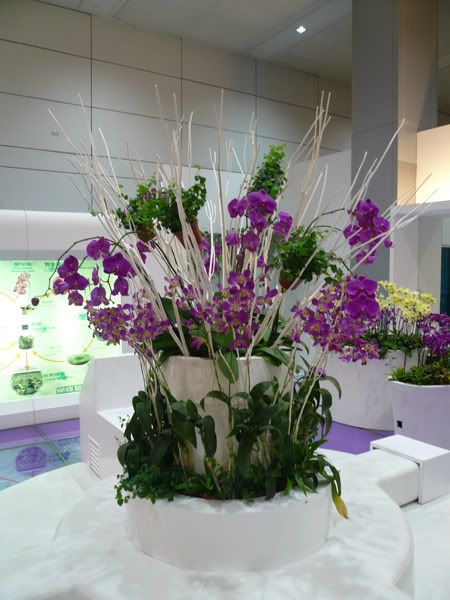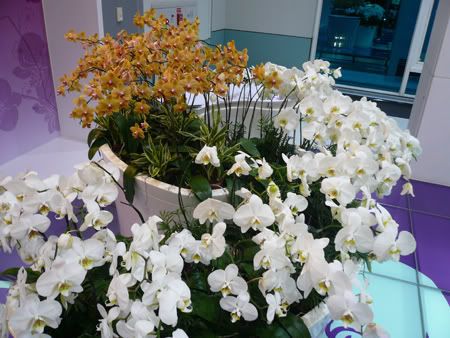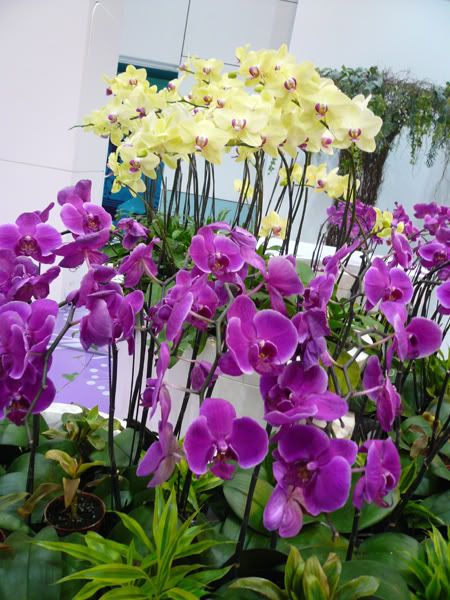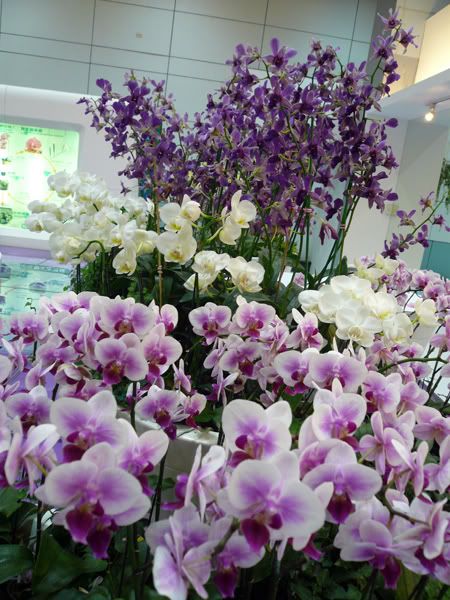 Preparing to board the plane…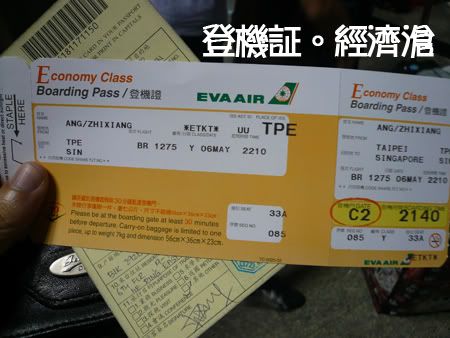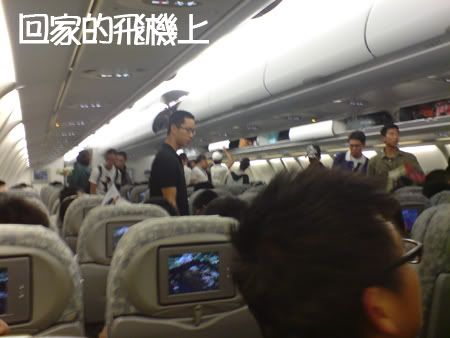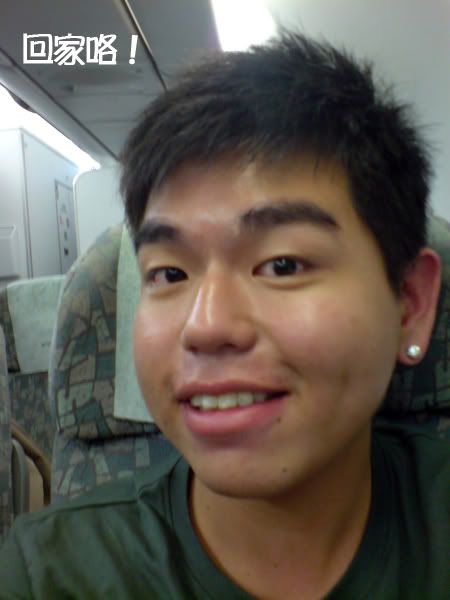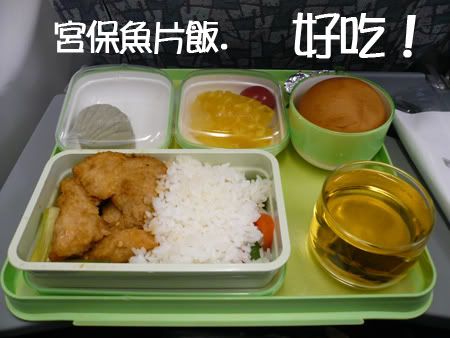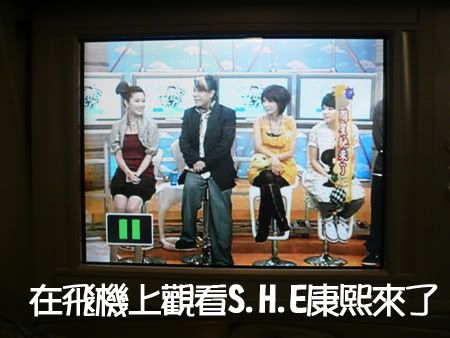 Arrived at Singapore Changi Airport at 2.15am… bought a bottle of perfume for my mum as mother's day gift.. Collected my luggages from the conveyor belt and was surprised to see my aunt and mum waiting outside for me.. hahaha.. we took a cab home and reached back home ard 3.30am.. took a bath and went to sleep…
Here's the second portion from my shopping spree…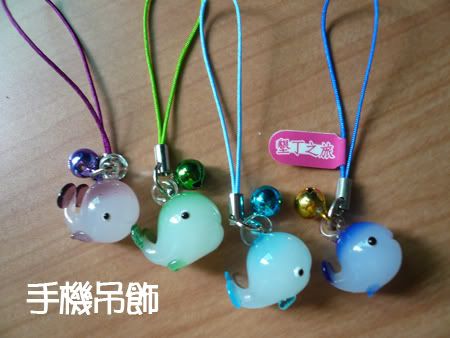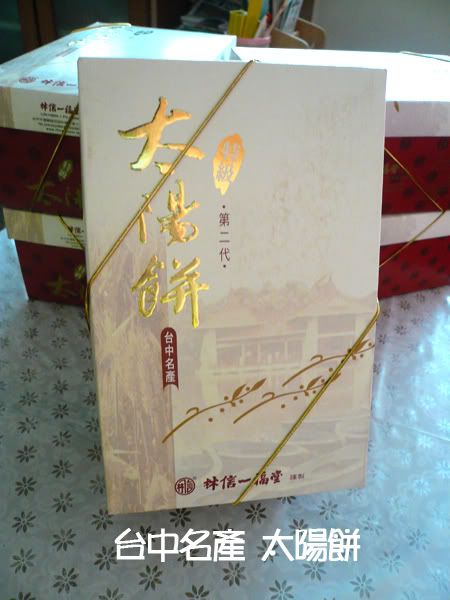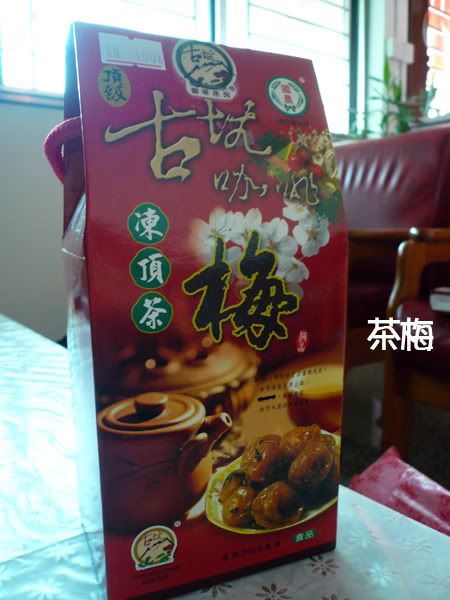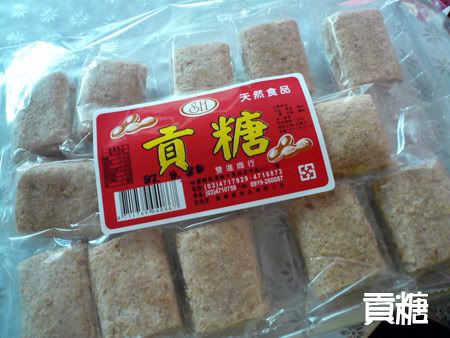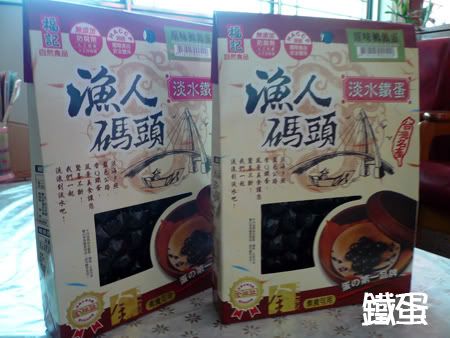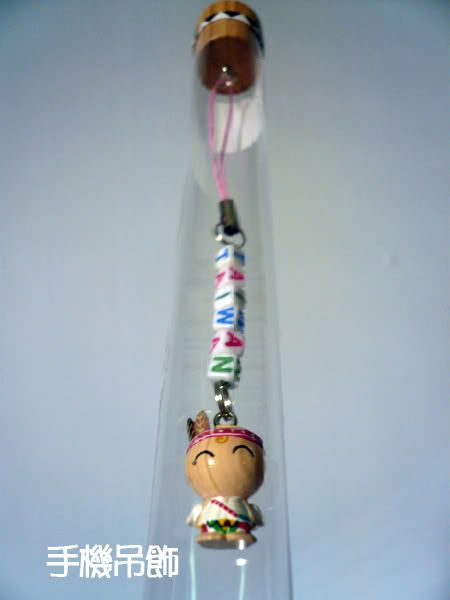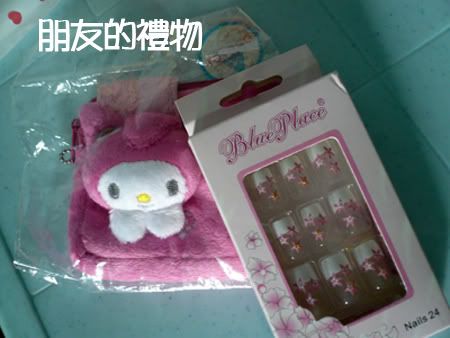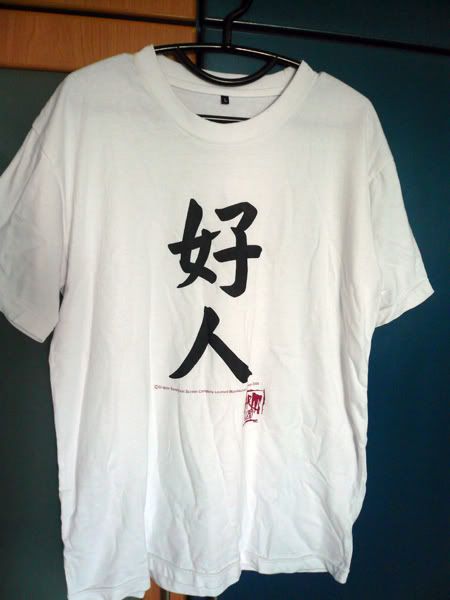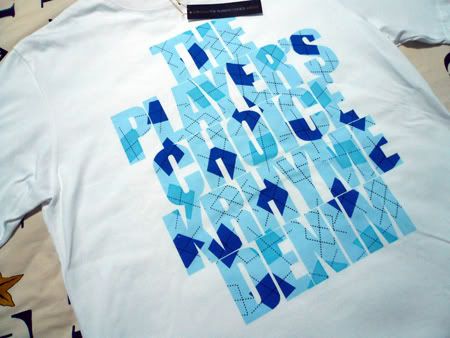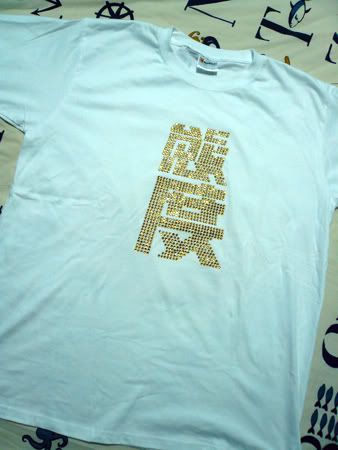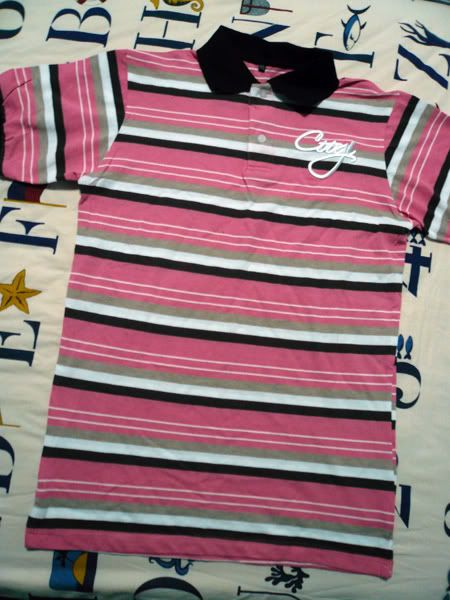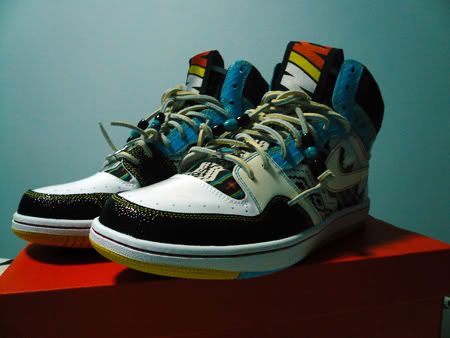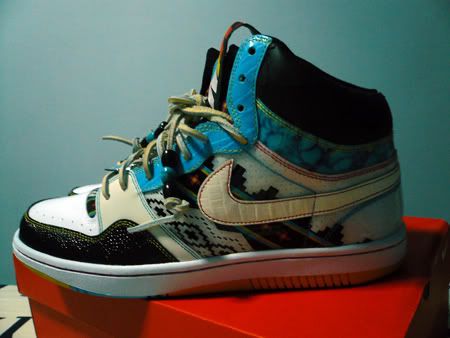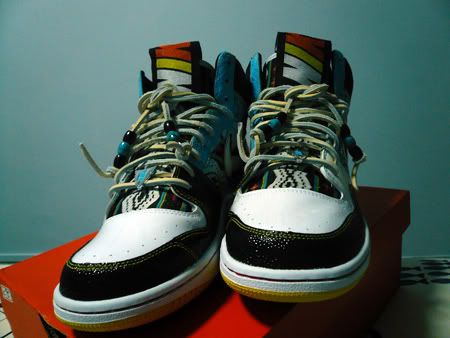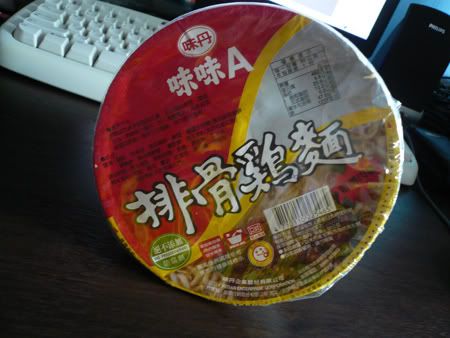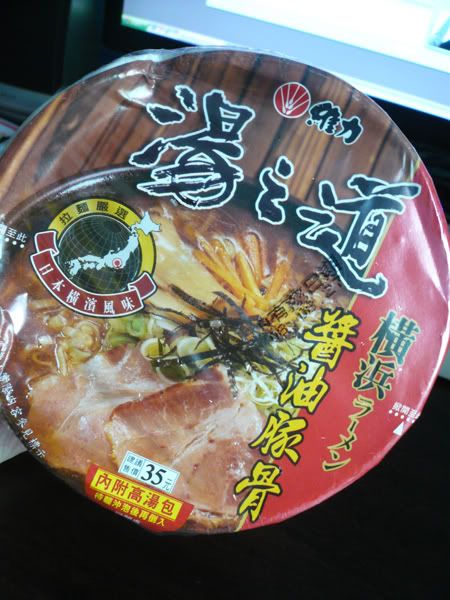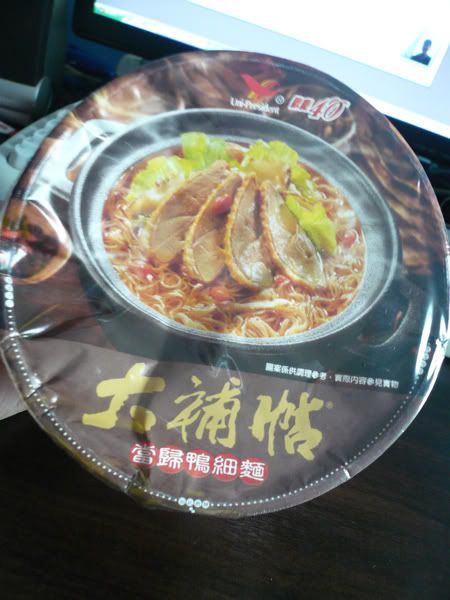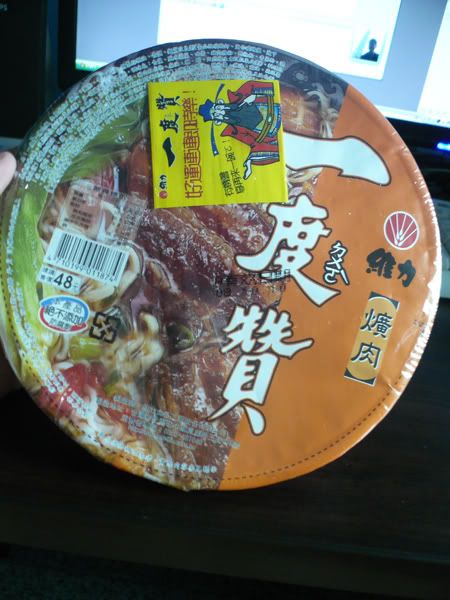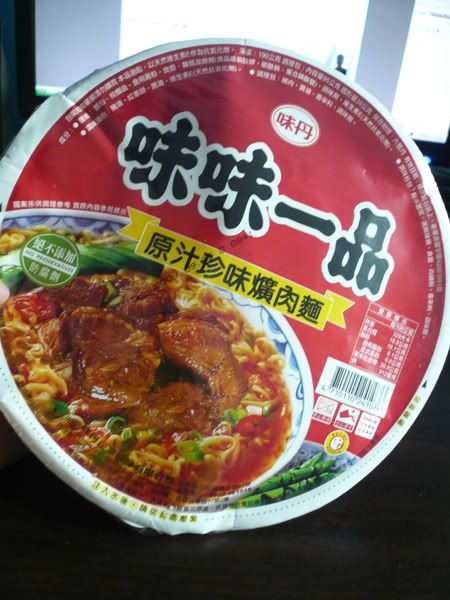 and a ring + earing…
Really enjoyed this trip alot.. and i believe our bonding gets stronger during this trip and we got to know each other much more better… i'm really glad to have you guyz ard…
Taiwan, I'll be back soon! i'll definitely go not for the second time, but many many times! hahaha.
This is the longest post with the most photos and took me the longest to update… wooo.. i broke of record of myself.. LOL~